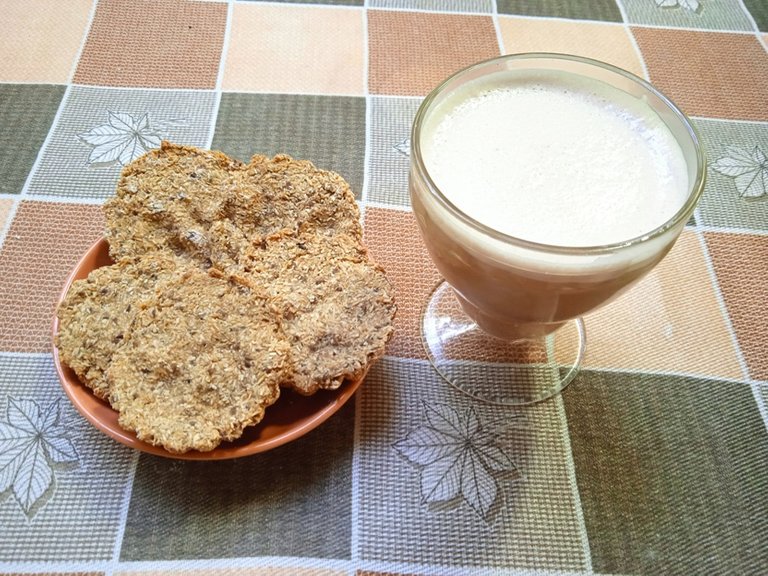 Happy Monday, happy start of the week to all the friends and readers of my beautiful Plant Power (Vegan) community. Today I bring you an idea to make a tasty and simple snack, I share the recipe for some COCONUT COOKIES, which I will accompany with a delicious, refreshing, comforting drink, which is a caress for our stomach, the COCONUT COFFEE, and that is precisely the BONUS added to this post.
---
Feliz lunes, feliz comienzo de semana a todos los amigos y lectores de mi hermosa comunidad Plant Power (Vegan). Hoy les he traído una idea para hacer una merienda sabrosa y sencilla, les compartiré la receta de unas COCO GALLETAS, las cuales acompañaré con una bebida deliciosa, refrescante, reconfortante, que es una caricia para nuestro estómago, el COCO CAFÉ, y esa es precisamente el BONUS que va añadido a este post.

I recently published how to make coconut milk, which is a fundamental ingredient in veganism. Also, in that post, I showed you what to do with the fiber resulting from the process of obtaining coconut milk, resulting in a desiccated grated coconut, an element which slightly retains its smell, but lacks flavor since it has already been extracted essential oils and other substances. This ingredient can be useful for certain preparations, whether they are cakes, cookies, breads, etc., of course, not using it alone, but enriching it and accompanying it with other elements. It could be said that it provides structure to preparations, offering us fiber that is so important for stomach digestion and intestinal transit. So, from the by-product obtained from the production of coconut milk, here is the recipe to make some Coco Cookies, and later we will see the simple way to make a Coco Café.
---
And here you can see the coconut milk recipe
---
Recientemente publiqué cómo elaborar la leche de coco, que es un ingrediente fundamental dentro del veganismo. También, en ese post, les mostré qué hacer con la fibra resultante del proceso de obtención de la leche de coco, derivándose un coco rallado ya desecado, una elemento el cual conserva levemente su olor, pero carece de sabor pues ya se le han extraído los aceites esenciales y otras sustancias. Este ingrediente puede ser útil para ciertas preparaciones, bien sean pasteles, galletas, panes, etc., claro, no utilizándolo solo, sino enriqueciéndole y acompañándole con otros elementos. Podría decirse que aporta estructura a las preparaciones, ofreciéndonos fibra que es tan importante para la digestión estomacal y el tránsito intestinal. Así que, a partir del subproducto obtenido de la elaboración de la leche de coco, a continuación les presento la receta para hacer unas Coco Galletas, y posteriormente veremos la sencilla manera de hacer un Coco Café.
---

THE RECIPE / LA RECETA
---
Time, ingredients and equipment
Preparation time: I consider that this recipe can be made in its entirety in 35 minutes, both the mixing and kneading of the dough and the baking of the cookies (18 - 20 minutes), and the preparation of the accompanying drink (Coconut Coffee).

Servings: From this amount of ingredients I obtained 12-13 cookies 8 centimeters in diameter and half a centimeter thick, and a 210-milliliter portion of Coconut Coffee.

30 grams of desiccated coconut fiber (the one obtained after making the milk).

40 grams of corn flour, I used Cariaco corn flour, which has a higher starch content. In another publication I will tell you about this particular flour.

20 grams of self-rising wheat flour.

60 grams of grated papelón (cane sugar or muscovado sugar also works).

1 chia egg (one tablespoon of chia seeds + three tablespoons of warm water, let stand 10 minutes).

1 tablespoon of cooking oil (corn, soy, olive).

50 ml of water or coconut milk, it is your choice.

¼ of sarrapia seed, to aromatize. You can use vanilla, cocoa, orange or lemon zest, guayabita, sweet anise, etc., it's up to you.

A pinch of salt.

Oil and flour to flour the baking tray and prevent the cookies from sticking to it.

For the Coconut Coffee: 100 ml of coffee, (if it's cold better); 100 ml of coconut milk, 1 teaspoon of cocoa powder. It is your choice to sweeten, for this you can use any natural sweetener, I did not sweeten the drink here, because I am eliminating sugar more and more from my diet every day.

Bowls, pots, knife, spoon, grater, blender, colander, baking tray, glass, etc.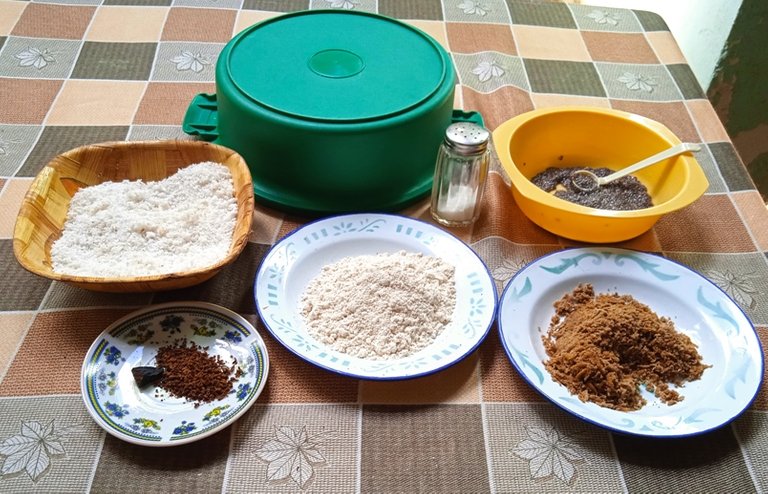 Tiempo, ingredientes y equipo
Tiempo de preparación: Considero que en 35 minutos puede elaborarse esta receta en su totalidad, tanto el mezclado y amasado de la masa como el horneado de las galletas (18 - 20 minutos), y la elaboración de la bebida que las acompaña (Coco Café).
Raciones: De esta cantidad de ingredientes obtuve 12-13 galletas de 8 centímetros de diámetro y medio centímetro de grosor, y una ración de 210 mililitros de Coco Café.
30 gramos de la fibra de coco desecada (la que se obtuvo luego de la elaboración de la leche).
40 gramos de harina de maíz, yo utilicé harina de maíz Cariaco, que tiene un mayor contenido de almidón. En otra publicación les hablaré de esta particular harina.
20 gramos de harina de trigo leudante.
60 gramos de papelón rallado (azúcar de caña o azúcar mascabado también sirve).
1 huevo de chía (una cucharada de semillas de chía + tres cucharadas de agua tibia, se dejan reposar 10 minutos).
1 cucharada de aceite de comer, (maíz, soya, oliva).
50 ml de agua o de leche de coco, queda a tu elección.
¼ de semilla de sarrapia, para aromatizar. Puedes utilizar vainilla, cacao, ralladura de naranja o de limón, guayabita, anís dulce, etc., queda a tu elección.
Aceite y harina para enharinar la bandeja de horneado y evitar se peguen las galletas al mismo.
Para el Coco Café: 100 ml de café, (si está frío mejor); 100 ml de leche de coco, 1 cucharadita de cacao en polvo. Queda a tu elección endulzar, para ello puedes utilizar cualquier edulcorante natural, yo aquí no endulcé la bebida, pues estoy eliminando el azúcar cada día más y más de mi dieta.
Boles, ollas, cuchillo cucharilla, rallador, licuadora, colador, bandeja de hornear, vaso, etc.

THE PROCEDURE / EL PROCESO
---
We begin with the elaboration of the Coconut Cookies, for this it is necessary to have the ingredients already measured and at room temperature, (I wanted to make the dimension that in the previous photo the wheat flour is not visualized, it was an oversight). The chia egg should already be prepared and ready to be used. It begins by mixing the dry ingredients: coconut fiber, cariaco corn flour, paper, sarrapia, salt. We mix all this well.
---
Comenzamos con la elaboración de las Coco Galletas, para ello es necesario tener los ingredientes ya medidos y a temperatura ambiente, (quería hacer la acotación que en la foto anterior no se visualiza la harina de trigo, fue un olvido). El huevo de chía ya debe estar preparado y listo para usarse. Se inicia mezclando los ingredientes secos: La fibra de coco, harina de maíz cariaco, papelón, sarrapia, sal. Todo esto lo mezclamos bien.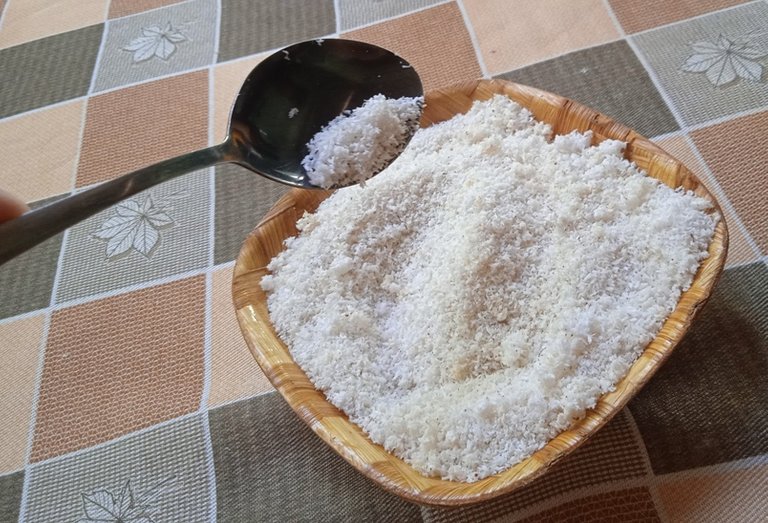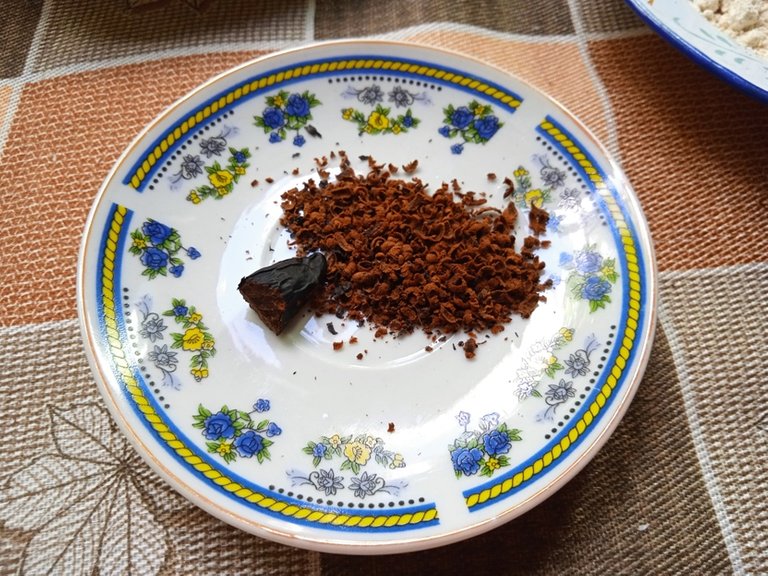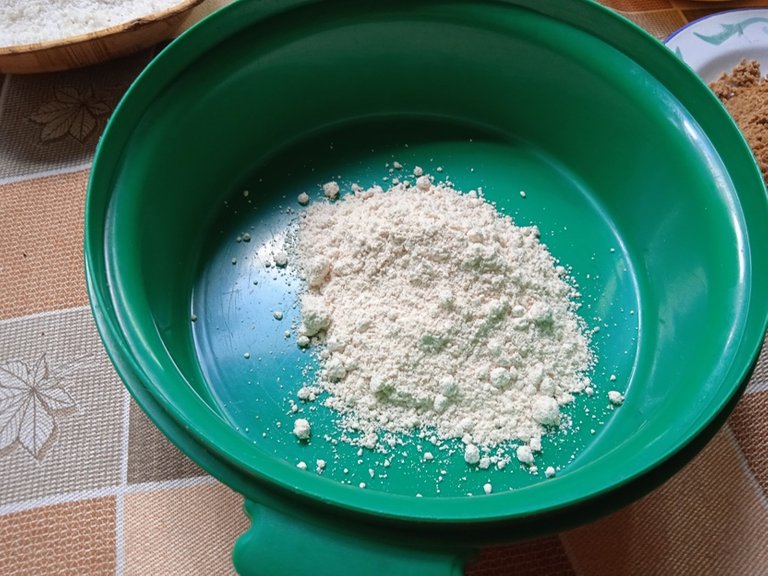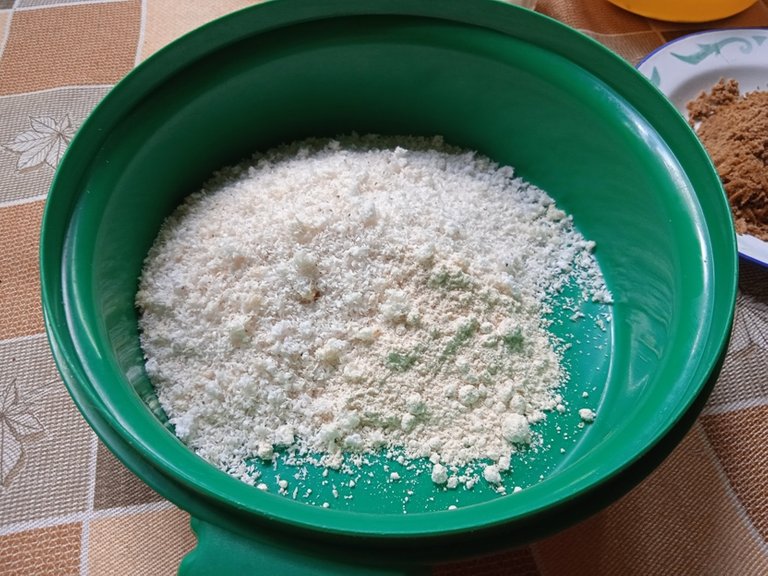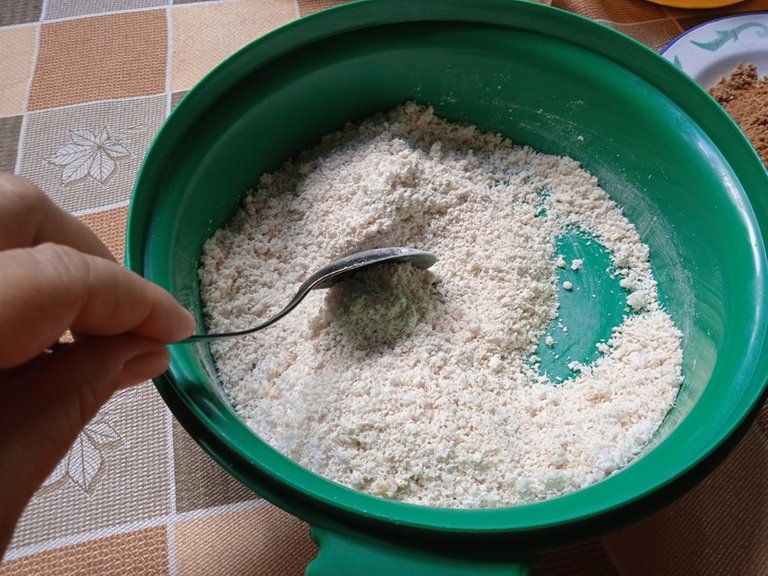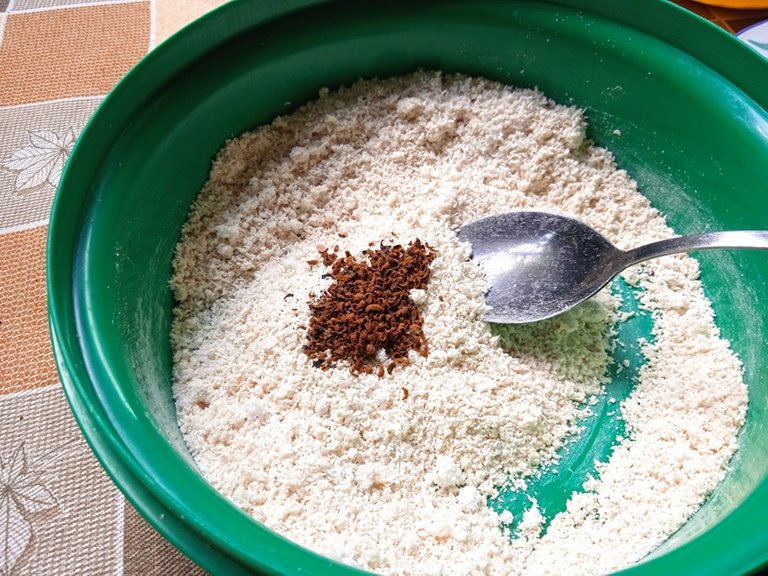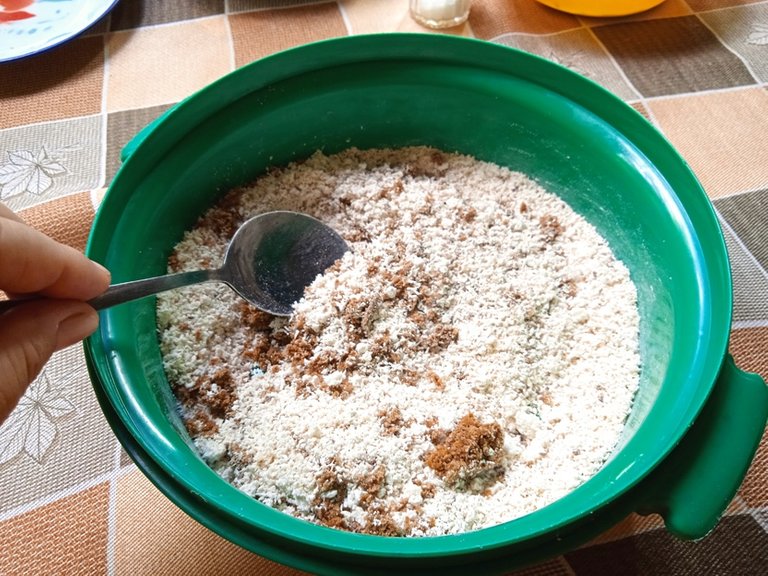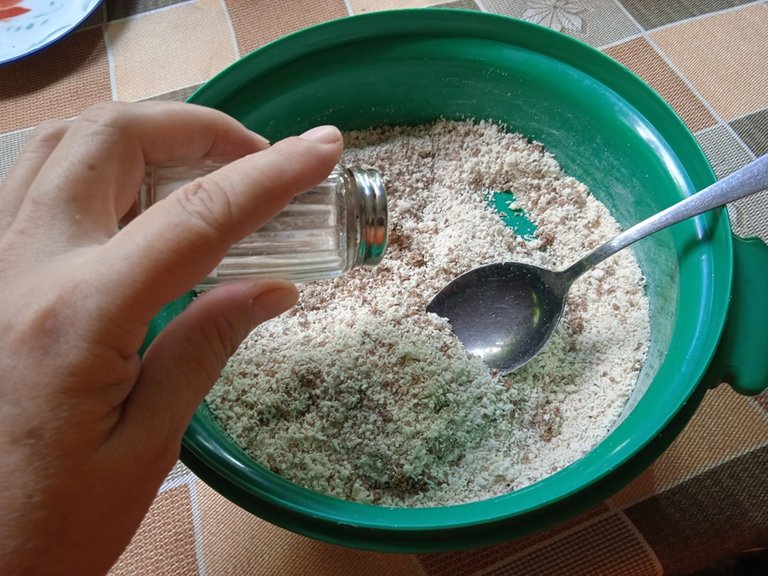 Then add the chia egg and the oil, while mixing with a spoon. We will add 50 ml of water or coconut milk, (I used water here), while we continue mixing. We will see that the consistency changes and becomes moist, the mixture still not fully compacted.
---
Seguidamente añadimos el huevo de chía y el aceite, mientras mezclamos con una cucharilla. Añadiremos 50 ml de agua o de leche de coco, (yo aquí utilicé agua), mientras continuamos mezclando. Veremos que la consistencia cambia y se hace húmeda, aún no compacta del todo la mezcla.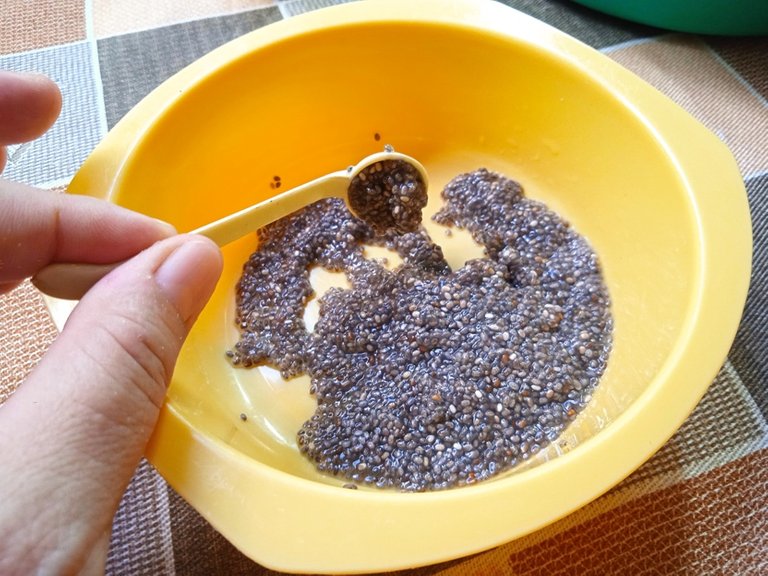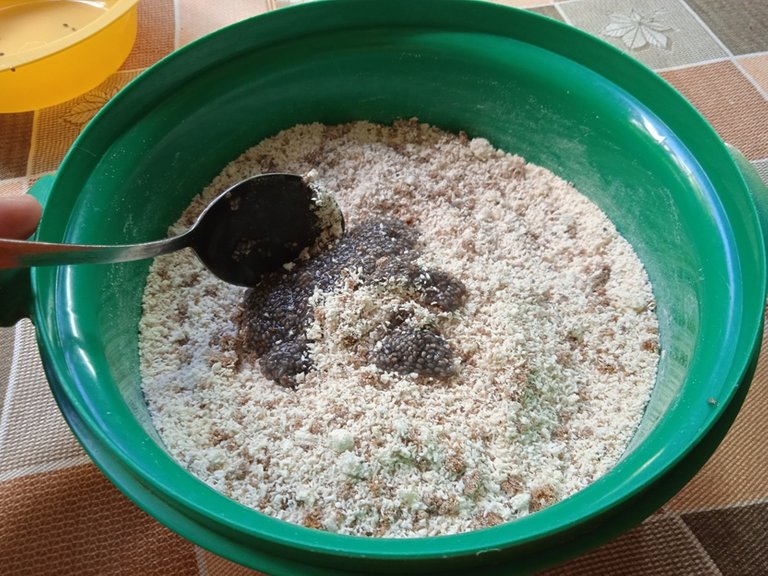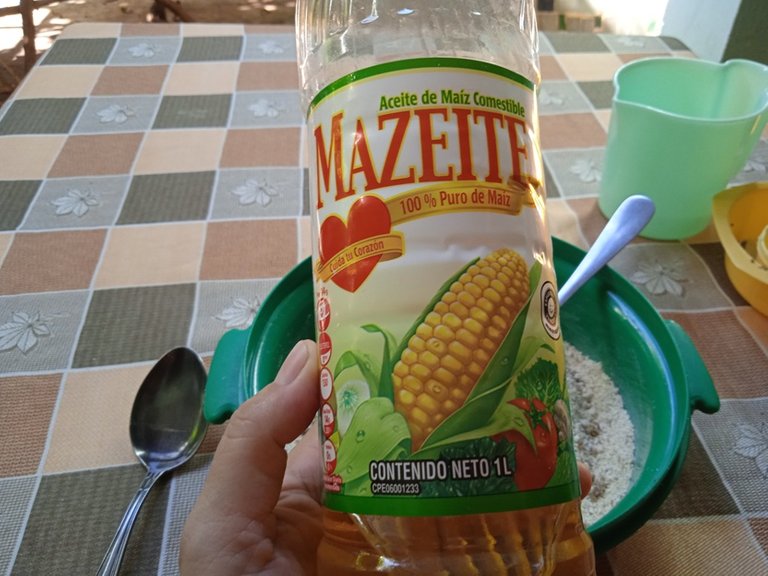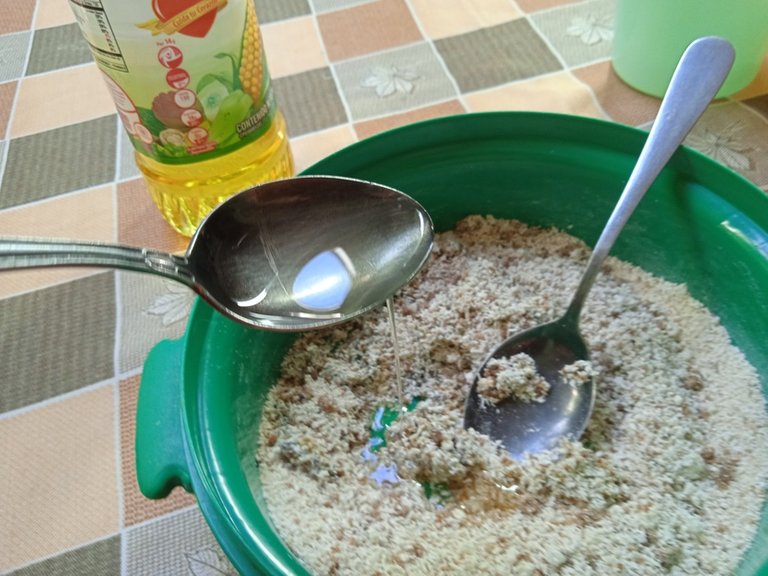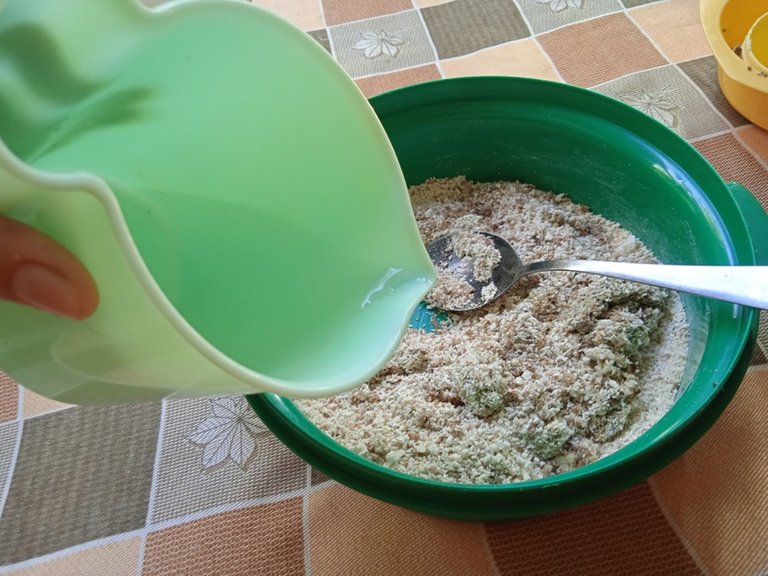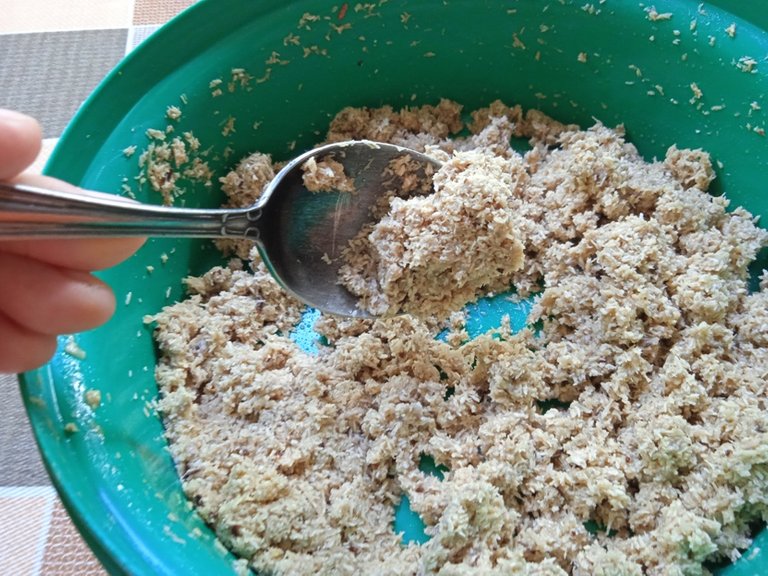 In order to improve the cohesion of the dough, wheat flour is added. I used 20 grams here, but you can vary the amount until you achieve a consistent and manageable dough.
---
A fin de mejorar la cohesión de la masa, se adiciona la harina de trigo. Yo aquí utilicé 20 gramos, pero puedes variar la cantidad hasta lograr la una masa consistente y manejable.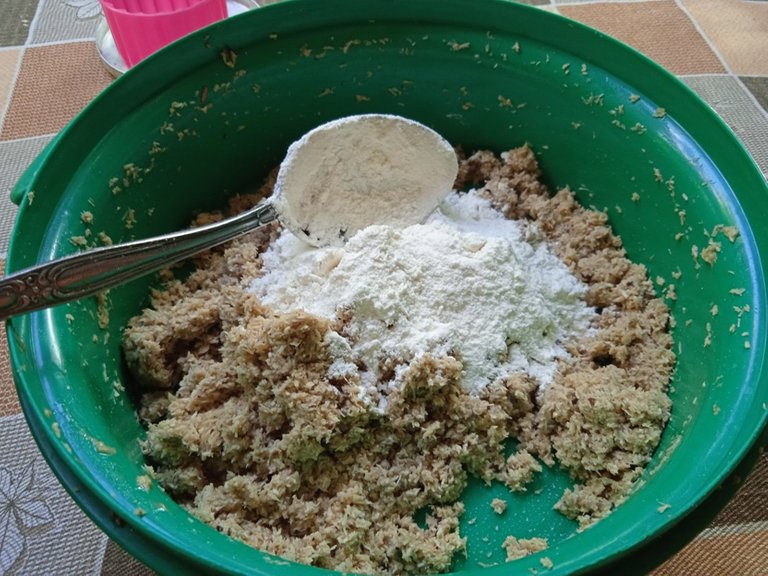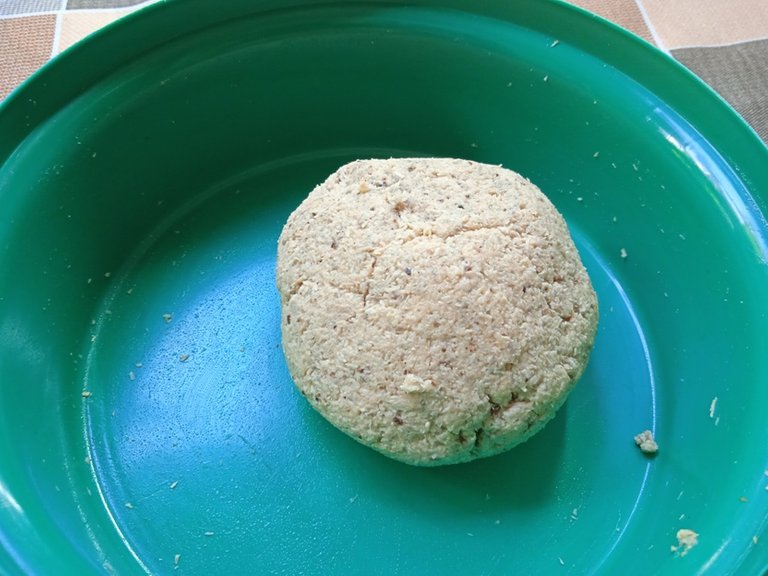 Later I proceed to form the Coco Cookies, for which I will oil the cookie cutter, placing a portion of the dough inside and flattening it with my fingers, on top of the baking tray that I previously oiled and floured; however you can also do without the use of the cutter. Since these cookies don't rise, it doesn't matter if they're close together. Bake in a preheated oven at 180ºC for 18 to 20 minutes until lightly golden. I remove the tray and wait for them to cool before removing them to another container.
---
Posteriormente procedo a formar las Coco Galletas, para lo cual aceitaré el cortador de galletas, colocando una porción de la masa en su interior y aplanándola con los dedos, encima de la bandeja de hornear que previamente aceité y enhariné; sin embargo también puedes prescindir del uso del cortador. Como estas galletas no crecen, no importa que queden con poco espacio de separación. Llevo a horno precalentado a 180 ºC, por 18 a 20 minutos hasta que estén ligeramente doradas. Extraigo la bandeja y espero a que enfríen para retirarlas a otro recipiente.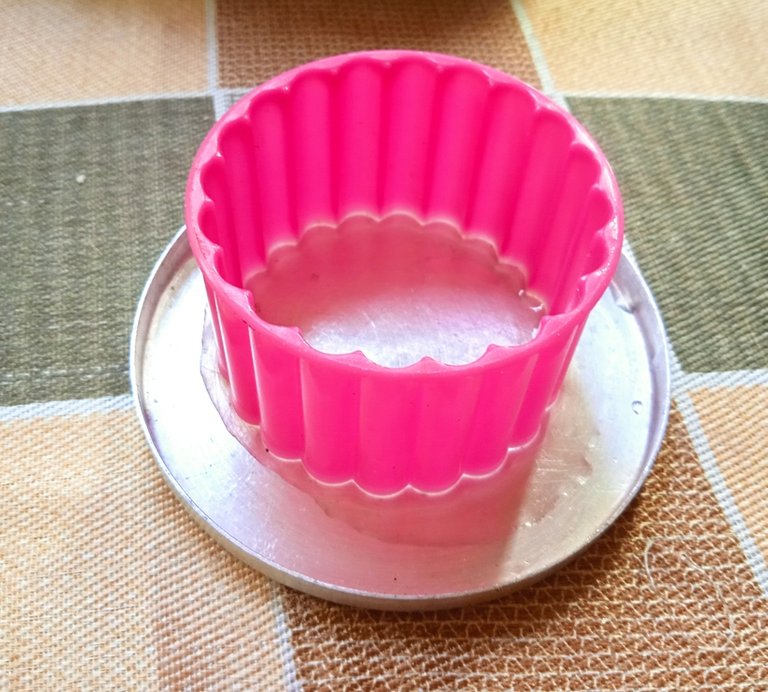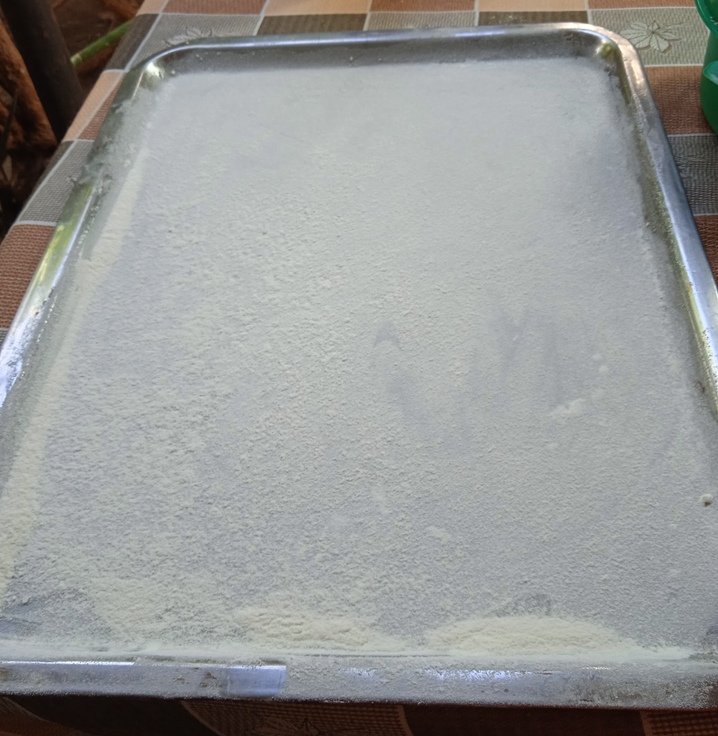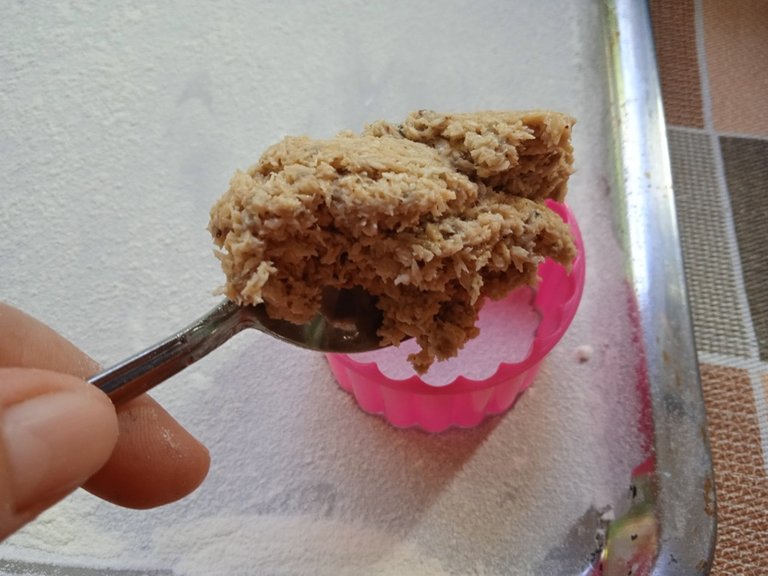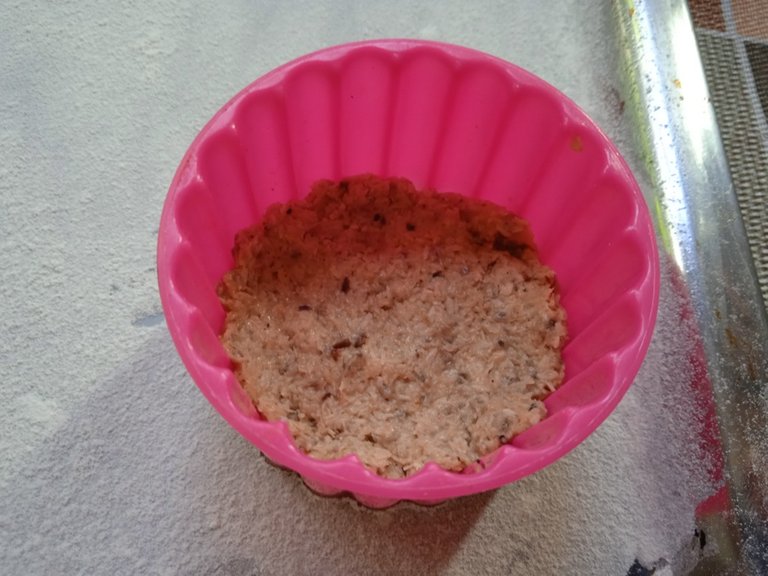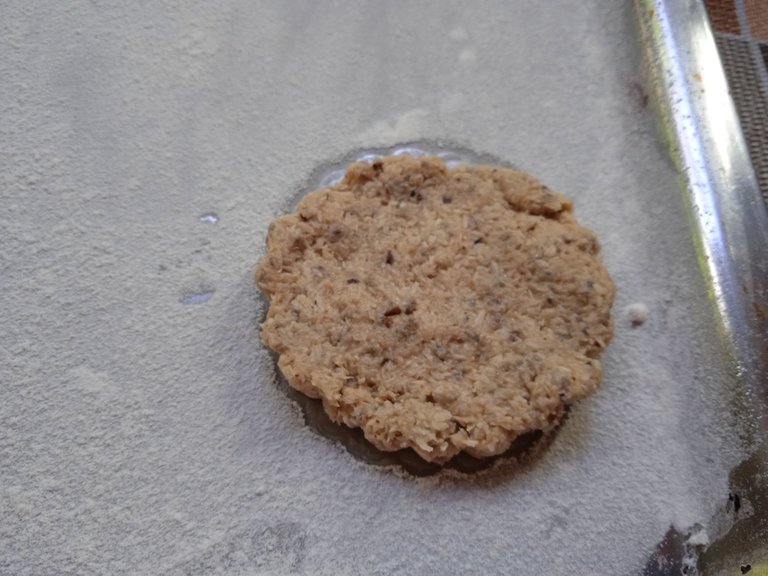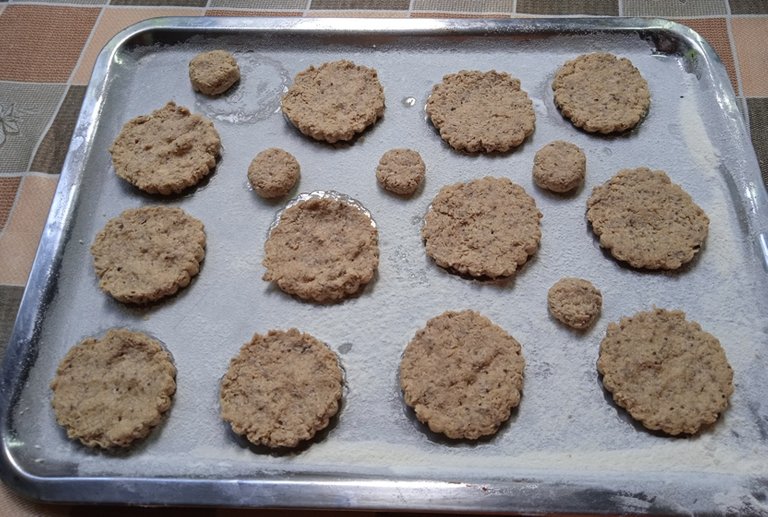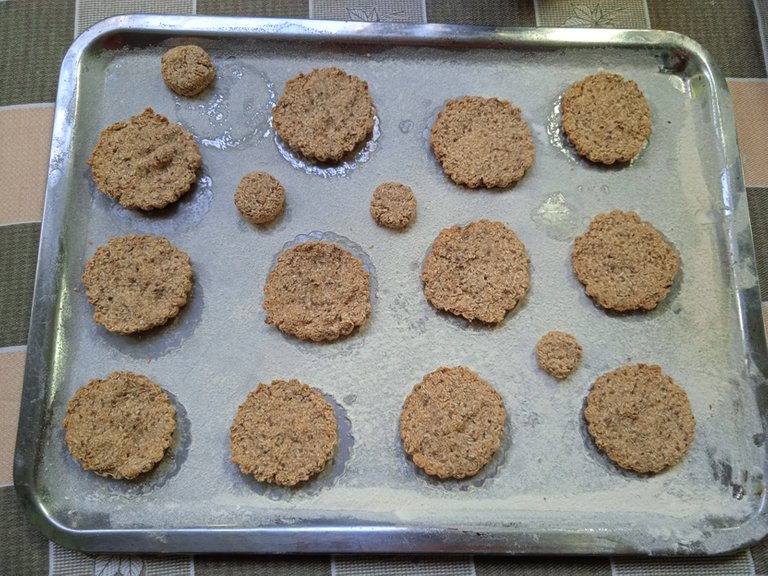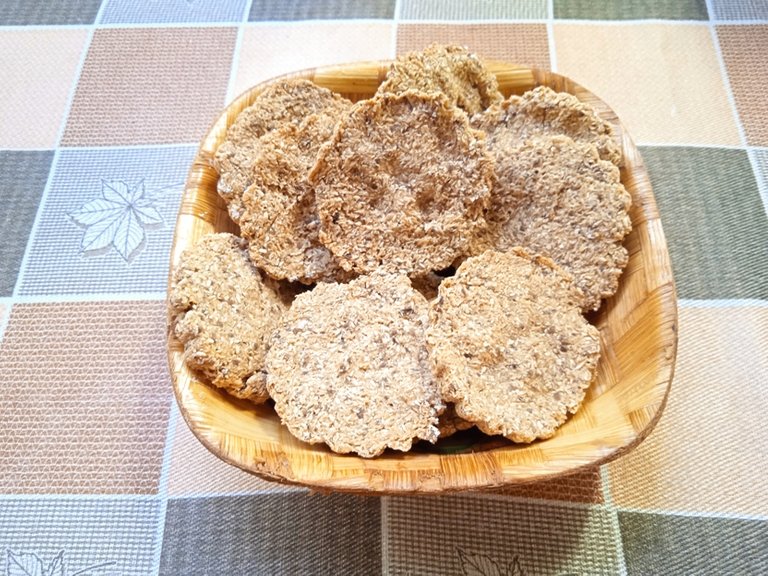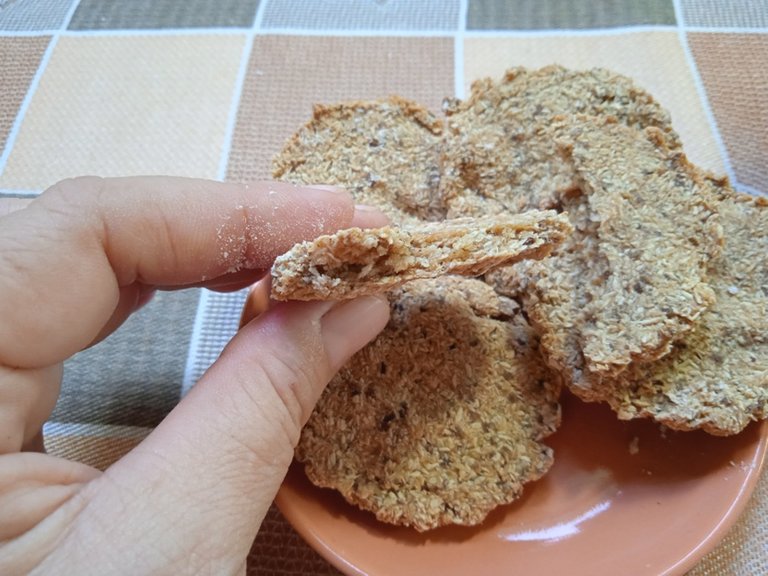 Now we go with the Coco Café, for which it is necessary to have the ingredients already measured and cold. The only thing we will do is mix the coconut milk, coffee and cocoa in the blender, and beat at high speed for about a minute, then it is served and ready to taste. If a colder drink is desired, ice can be added, or better yet, chill the ingredients until frosty, and then blend. This recipe can vary according to the taste of each person, and can be sweetened or include spices such as nutmeg, cinnamon, vanilla, sarrapia, etc. I served the Coco Cookies with the Coco Café, and that's it, bon appetit!
---
Ahora vamos con el Coco Café, para lo es preciso tener los ingredientes ya medido y fríos. Lo único que haremos será mezclar en la licuadora, la leche de coco, el café y el cacao, y batir a alta velocidad por aproximadamente un minuto, luego se sirve y listo para degustar. Si se desea una bebida más fría puede añadírsele hielo, o mejor aún, enfriar los ingredientes hasta que se escarchen, y luego mezclarlos. Esta receta puede variar de acuerdo al gusto de cada quien, pudiendo endulzarse o incluir especias como nuez moscada, canela, vainilla, sarrapia, etc. Serví las Coco Galletas con el Coco Café, y listo, ¡buen provecho!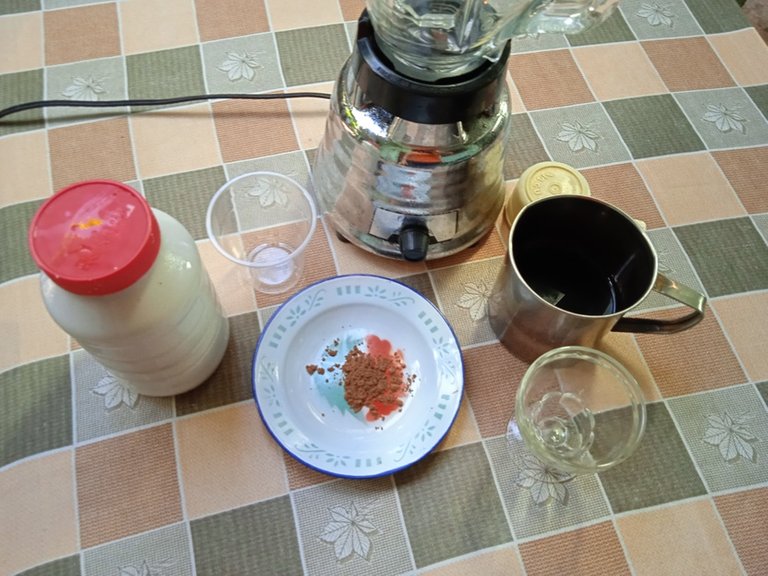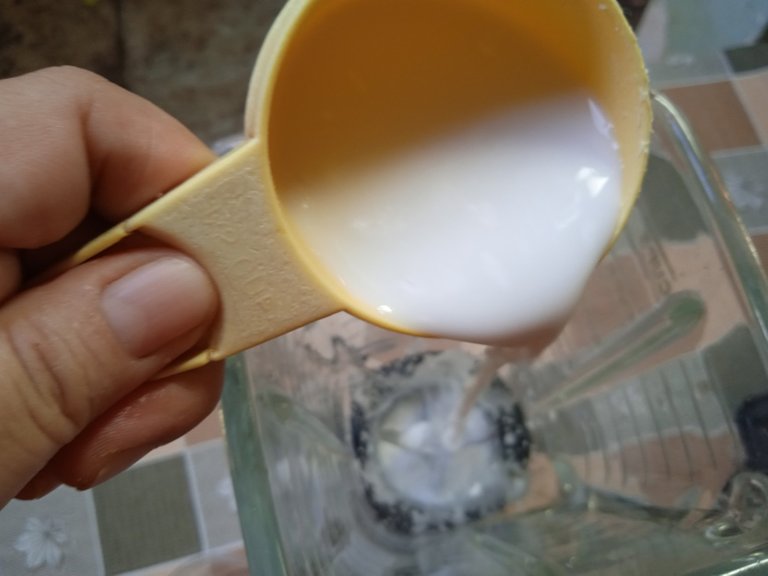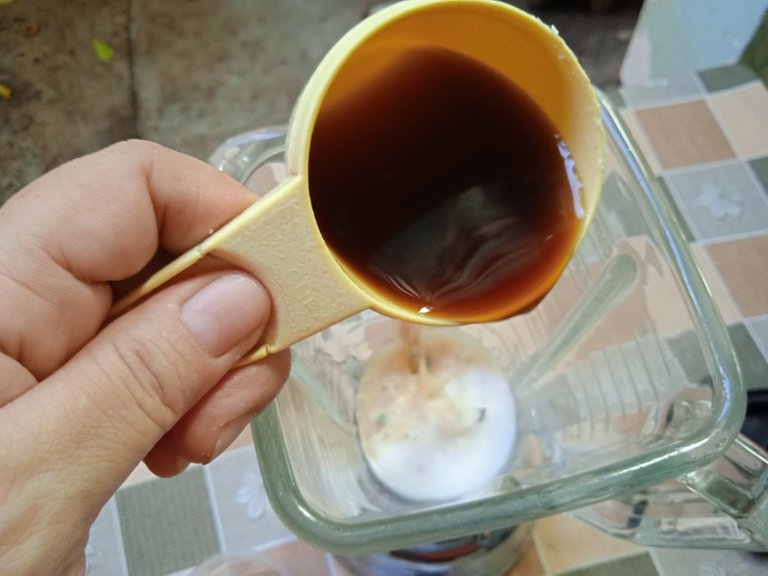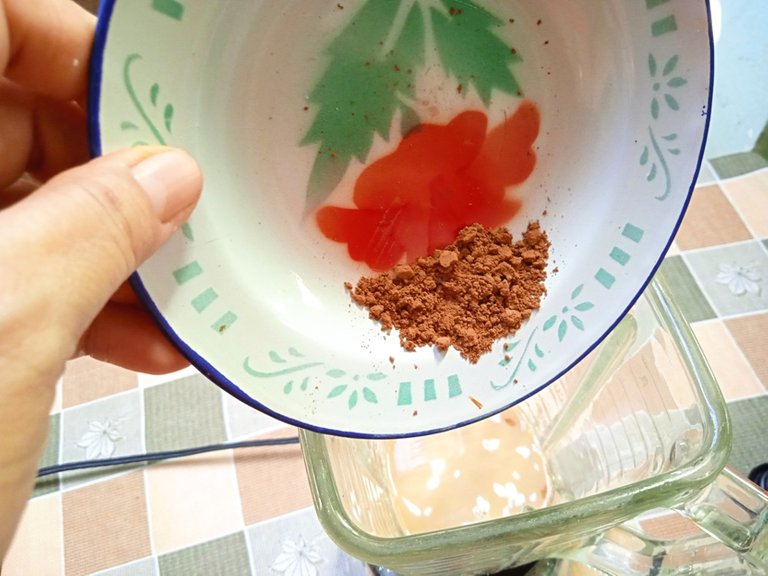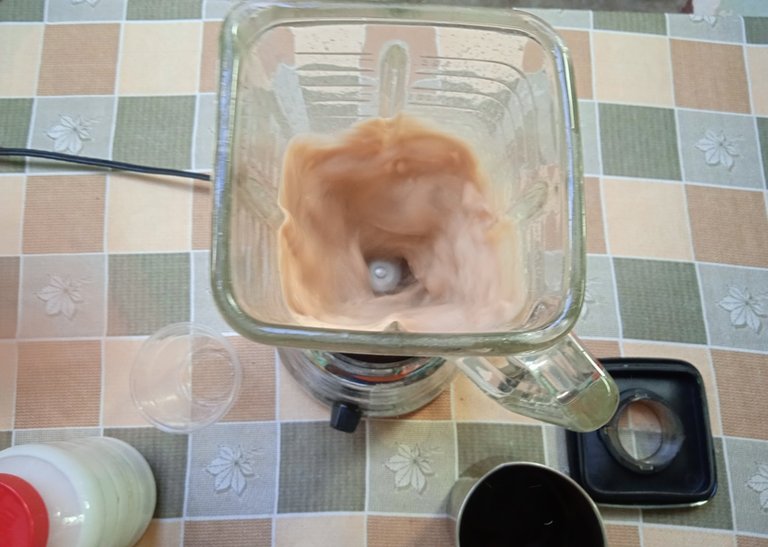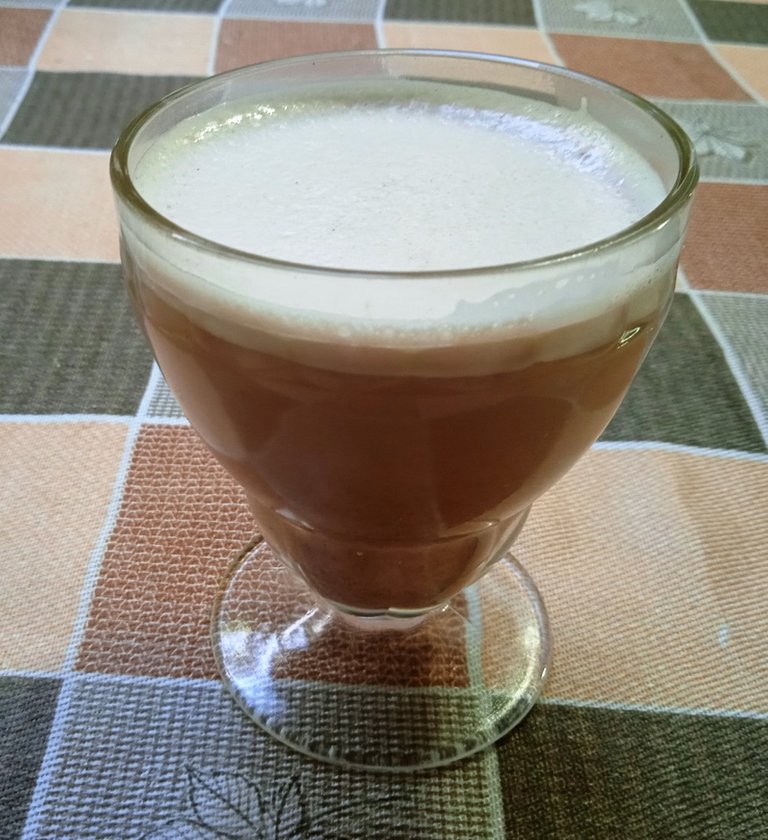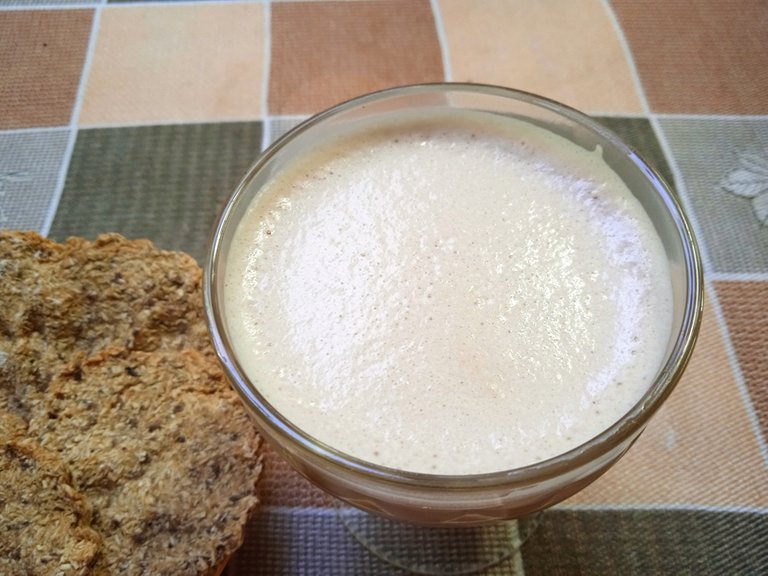 Here I finish my post today, which brings two simple preparations with which we can make a delicious snack. I hope you will be encouraged to continue making vegan recipes, which are delicious, nutritious and compassionate with Mother Earth.
Aquí termino mi post de hoy, el cual trae dos sencillas preparaciones con las cuales podemos hacer una deliciosa merienda. Espero que se animen a seguir haciendo recetas veganas, que son deliciosas, nutritivas y compasivas con la Madre Tierra.

Image sources
These photos are my own, and were taken with a Xiomi REDMI 8 A phone

The dividers used are courtesy of @eve66 who shares beautiful designs that embellish the layout of our post.

In case it is required to use the content or images of this post and of my other publications, I would appreciate if you could refer to my authorship (Fabiola Martínez) and cite the corresponding link. Thanks.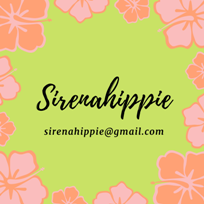 Delegations welcome!
Find our community here IICuration Trail