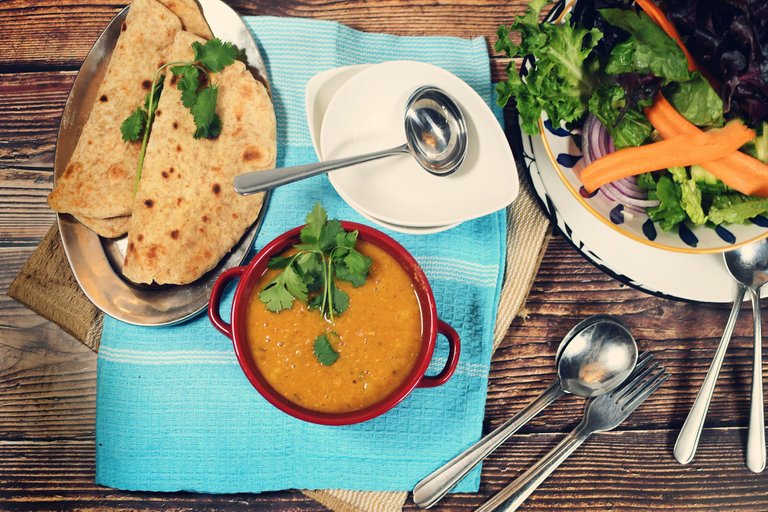 In December our workplace shut down and we began our long holiday which will end when we grow very desperate. We are living on savings.
At that restaurant where my partner and I were the only cooks, I was given permission to buy certain things from the suppliers when we got our deliveries. I would have continued if we didn't close.
Meanwhile I have an abundance of red lentils that I had purchased. I have enough red lentils to feed a small village.
My favourite thing to make with red lentils, is Indian style soup. I know that the authentic Masoor dal with red lentils would vary among households and areas due to family tradition, taste preferences and available products.
This was the first Indian inspired dish that I made twenty years ago. My boyfriend worked at a small grocery store with exotic items, here in Montreal. He worked with an Indian man who always brought a great big pot of this dal for the workers.
Marc would tell me about it and try to describe it. One day he asked the guy what was in it. The guy gave him a container of it the next time and Marc brought it home. From then on I learned to make a version of it and have been doing this quite frequently since.
I have always been drawn to the comfort of this and the simple ingredients. In the early days I only used cumin and coriander. These days I've been adding more items.
I live in Canada. It's so cold outside (-27 C). I can't step out at all. It's just too cold.
I need something to remind myself that heat still exist. Therefore soup will help out with that. I am making my own plant based version of Masoor dal soup.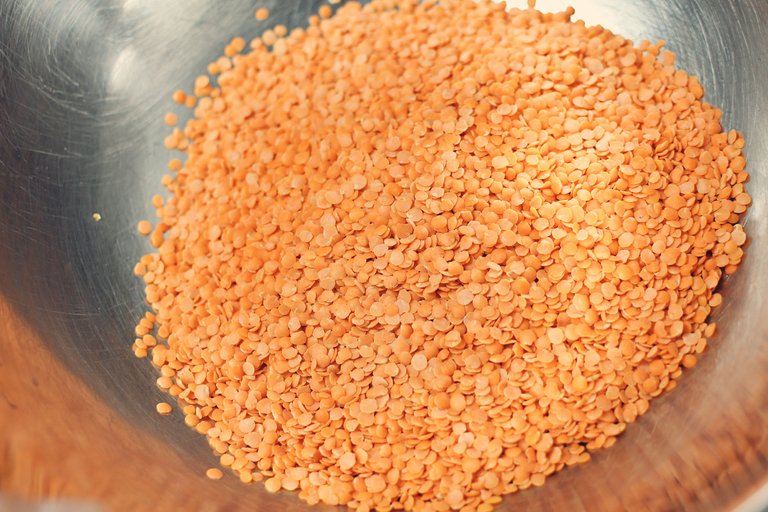 Masoor Dal Soup
350 g lentils
250 g onion
75 g carrot
50 g celery
25 g garlic
10 g ginger
fresh chilies to your liking (I used 5 green chilies and 1 habanero)
450 g crushed tomatoes (I used a homemade basic sauce)
4 or 5 curry leaves
1 litre vegetable broth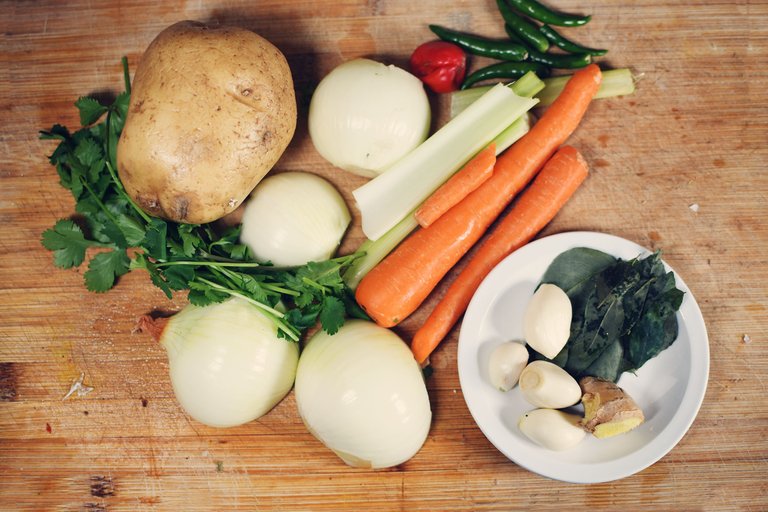 1 tbs kasoori methi (fenugreek leaves)
2 tsp turmeric1 tsp garam masala
1 tsp coriander seeds
1 teaspoon cumin seeds
1 tsp mustard seeds
1 tsp chili powder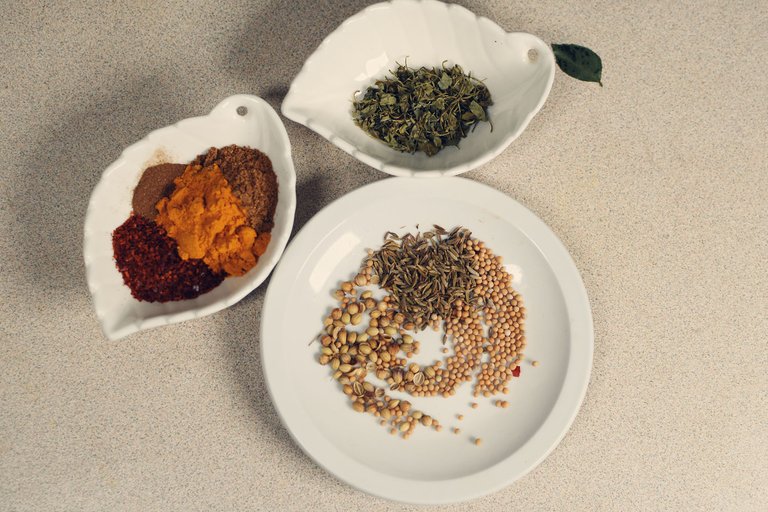 I always toast the whole spices before I grind them in the blender or in the mortar and pestle. I know some people fry them and leave them whole. Both ways will release the flavor of the whole spice.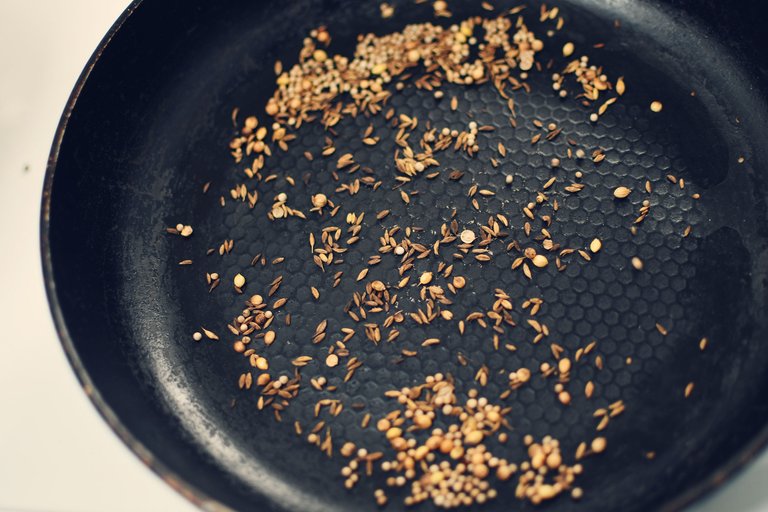 After frying the onions in a pot with oil, I add all the spices.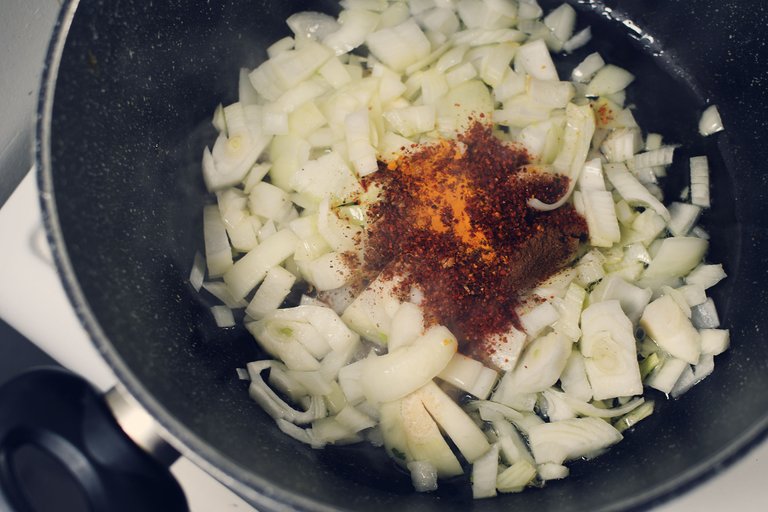 I cook everything until the onions are really tender.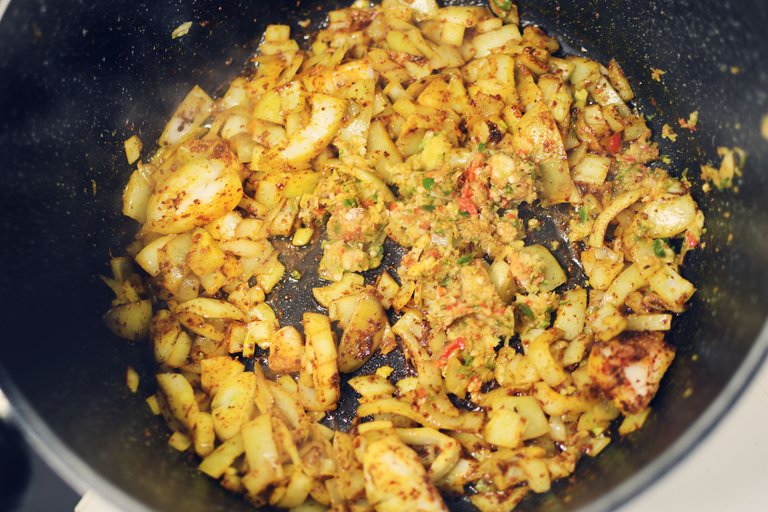 After I add the rest of the ingredients, except for the liquid. The lentils were soaked for at least an hour after rinsing them thoroughly. Then they were well drained of their liquid and added to the pot.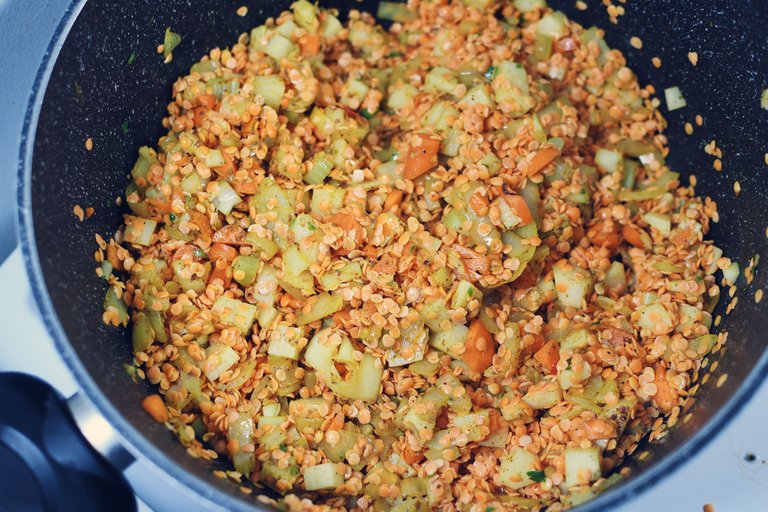 For the tomatoes I used a sauce that I had made with canned tomatoes, onion, garlic, celery and carrot. This was in my fridge ready for use in whatever I decide. If I didn't have this I would have just used the same amount of tomatoes, either fresh or canned.
The vegetable broth is also my own that I have in the fridge. Some people just use water as I have also done in the past. Some people do not use tomatoes but I happen to like it better with tomatoes.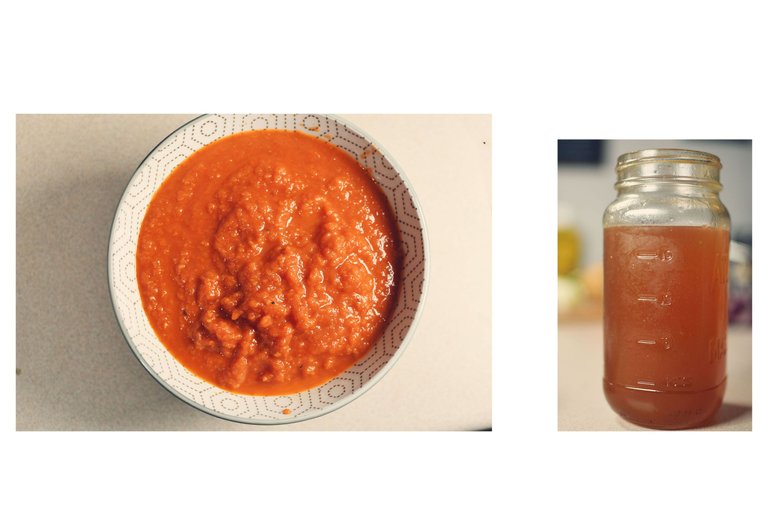 The tomatoes are best added with the vegetables and spices to saute, but since I was using a sauce that was already cooked, I added it at the end with the broth.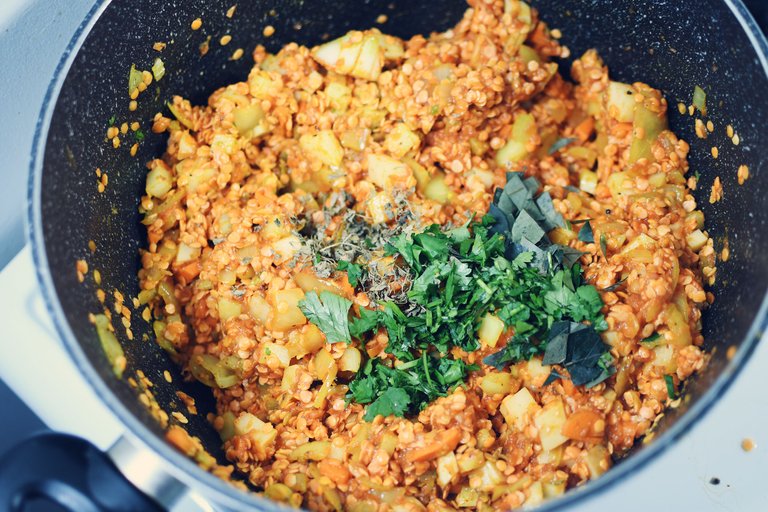 I added the fenugreek leaves and some fresh coriander towards the end. I'm not sure how it would be done traditionally. This was what I did.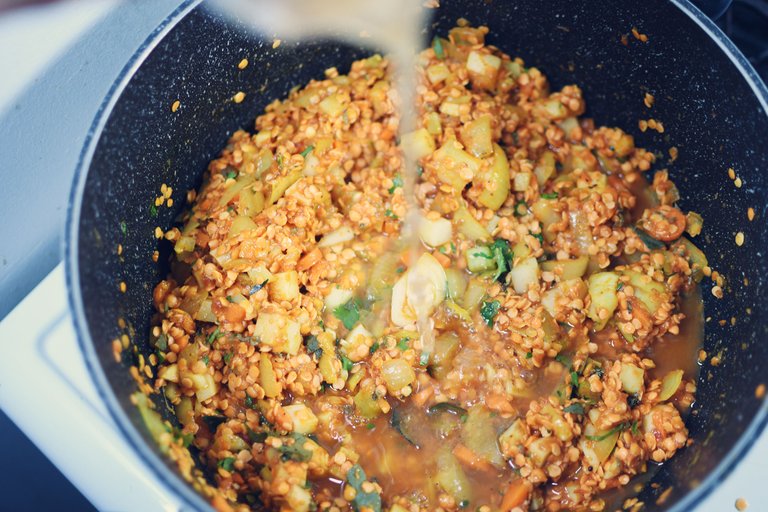 After everything was simmered down, I gave it a hand blend. I have also put it in the blender before to make it really creamy. This time I wanted a bit of texture.
I made sure the seasonings were readjusted. I ended up adding more salt and a squeeze of lemon.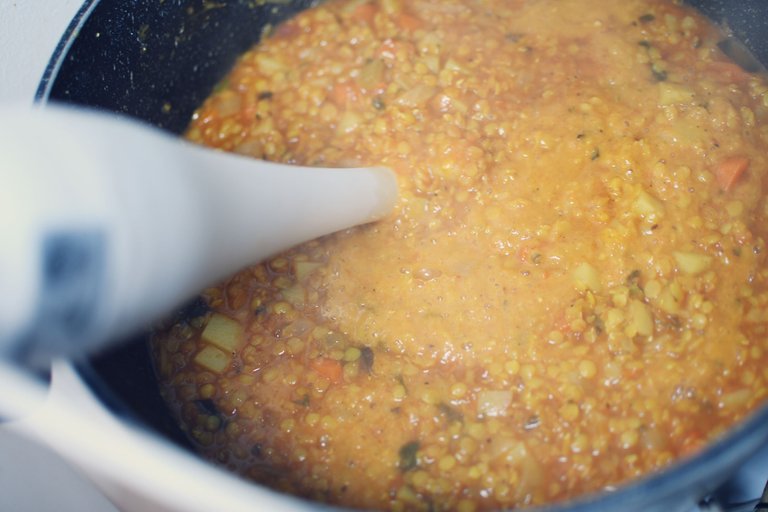 Some people will garnish with various things like caramelized onion, fried chili or chili oil, chopped coriander. I'm sure there are many other options but I felt like it already packed a punch.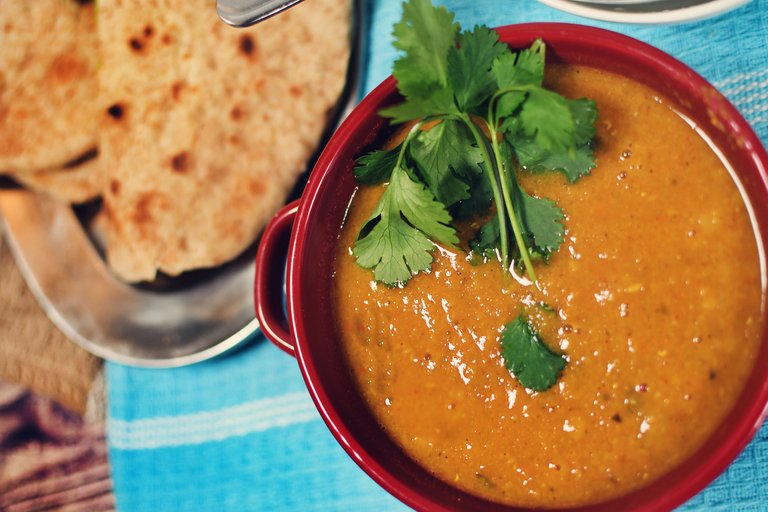 I did make a quick flat bread with whole wheat. This was a last minute decision but I didn't have any. I was saving room for more dal.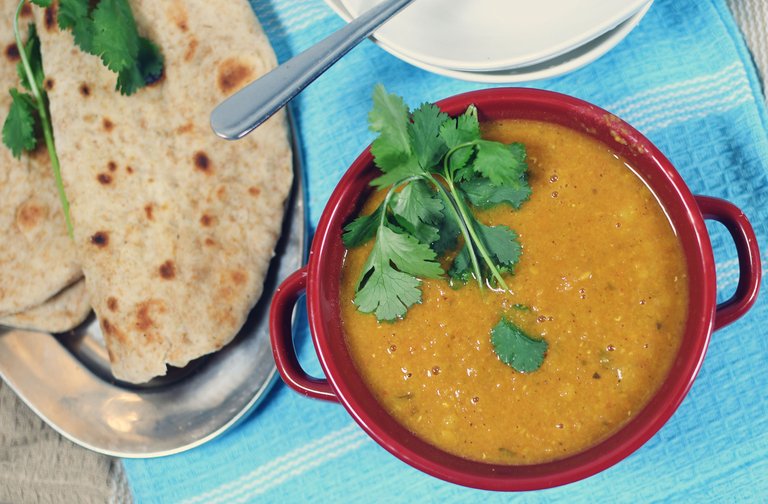 The flatbread was made from wholewheat flour, water and oil. I have yet to perfect it. That may never happen but I'll try.
I would love a tutorial from a Hive friend who has experience. In the meantime I will keep plugging away. Don't get me wrong, these were still decent.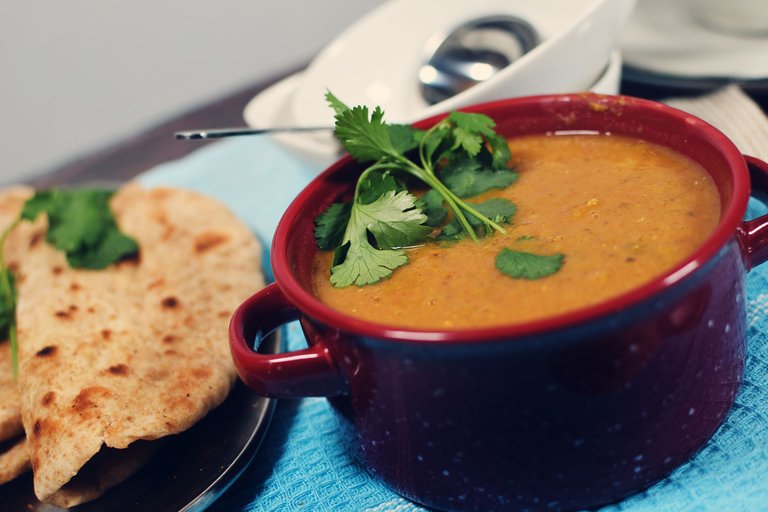 Well I've hardly managed to make a dent in the red lentil supply in my apartment. If I run out of other food, I'll still have some survival lentils. The great thing about dried legumes is they don't go bad fast if at all, but I wouldn't know.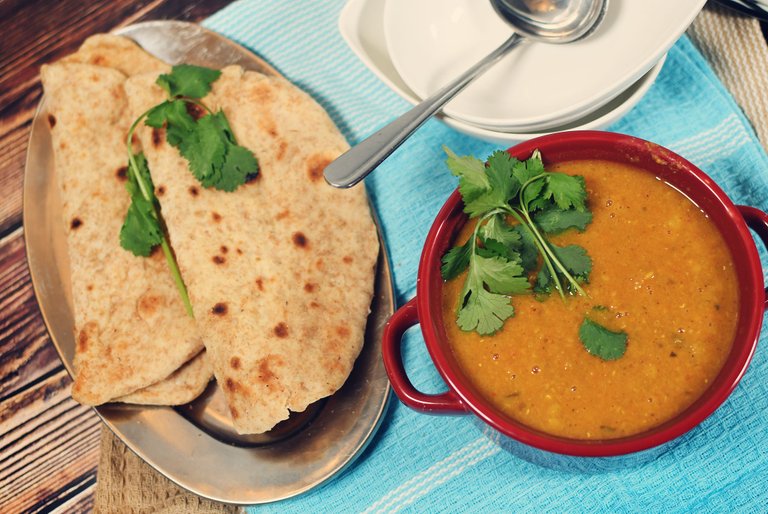 Thanks for stopping by and have a great day.

design by: @KidSisters
Photos taken with a Nikon D7500