I have been seeing some theory videos on youtube which paint Narcissa Malfoy as a secret hero of some sort for defying Voldemort towards the very end of the series. Now one might argue, that was a very bold, brave and important move - but I still don't bite the fact how people can paint someone so heinous as a hero, or even good at heart. I mean sure, she wasn't a death eater - but she basically worshipped and supported all of old Voldy's vision.
We get properly introduced to Narcissa Malfoy in "The Half blood Prince" for the first time in the entire series. While the opening chapter does make her seem a bit more...ummm "well behaved" (?) than Bellatrix Lestrange - she was still hovering and living with death eaters. To me she might just as well have been a death eater, without the dark mark. I mean Fenrir Greyback also didn't have the dark mark - but he did Voldy's bidding all the same didn't he? We don't go around looking for "good" in Fenrir's heart now, do we?
The next time we see Narcissa is at Madam Malkin's Robe shop when she and her son Draco are stumbled upon by Harry, Ron and Hermione.
Her stance right then and there tells you all you need to know about her true colors.
When she says to Harry "Dumbledore isn't going to around forever" is tell-tale sign of where her allegiance truly lies. I don't care whether she later switched sides or whatever, she was and is pure evil. And her stance on Muggle-born absolutely nailed her as one of the more enthusiastic visionaries of Voldemort.
Sure she later "switched sides," but that counts for nothing really. She didn't become "good" all of a sudden. She didn't all of a sudden start supporting the good side. The only reason she "switched sides" (if that's what you wanna call it - more on my view about this at the end of the post) was because she was just a coward and selfish as her husband Lucius Malfoy. When she couldn't just take how Voldemort was treating her loser husband and loser son (they thoroughly deserved it tbh) is when she started thinking of her own family's safety over Voldemort's plans. Notice how she still wasn't caring at all about the students and teachers and aurors who were putting up a courageous fight against the army of death eaters - dying in the process. Only thing she cared about was whether her own family was safe. That hardly counts as heroic.
My take on Narcissa stays - she is and was evil, selfish and coward. Not a hero by any means. Labelling her anything near a hero undermines the thousands who fought bravely out of the pureness of their hearts and is an insult to the memory of those who died in the battlefield fighting voldemort and his army of death eaters.
She did switch sides from Voldemort. But not to the good side - she switched to "her own side!" And only someone as self obsessed and obnoxious as the Malfoys could choose a side like that when the rest of the world is at war.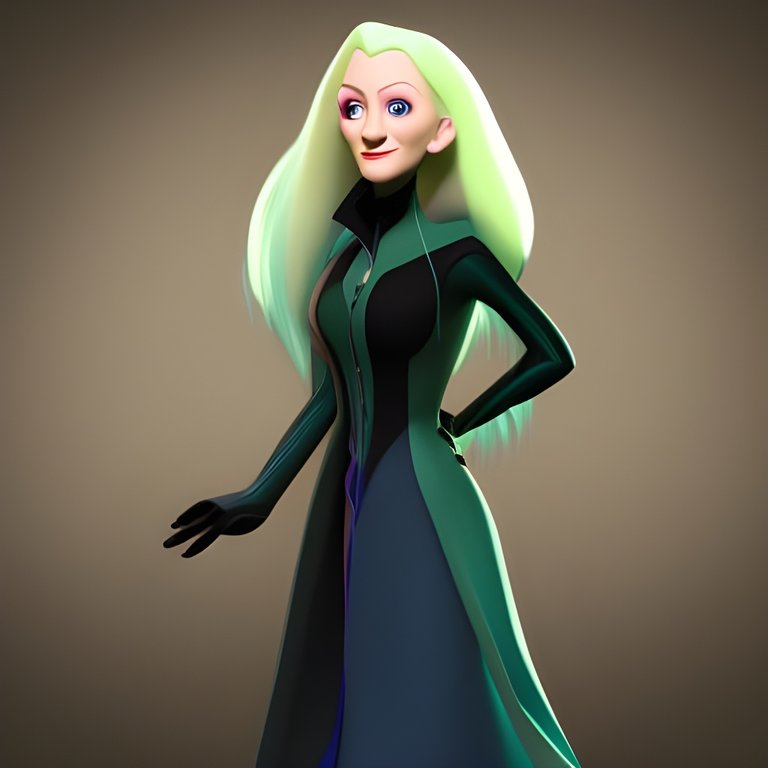 Image created using NightCafe AI