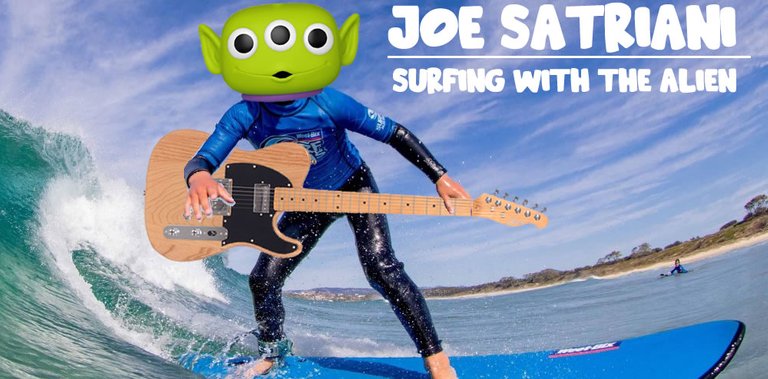 Joe Satriani's influence on modern guitar music is undeniable, however I have to admit I've never been a massive fan. 'Not of this earth'... meh... just a bit odd. The 2 of his albums I did get into were 'Surfing with the alien' and 'Flying in a blue dream'. Maybe it's just that he has been so prolific and I haven't listened enough that to me it's all a bit samey.
Wondering what do do as a song I found 'Always with me, Always with you'. I thought everyone knew this song, but after showing my wife she thought it was from the movie Top Gun... I think she was confusing it with Steve Stevenson's 'Top Gun Anthem'.
This is taken from the 1987 album 'Surfing with the alien'. It's kinda funny how the cover of this had changed. It was a picture of the marvel character the silver surfer, however this had to be changed because of copy-write issues and re-released.
A lot of this song is quite melodic and easy(ish) to play, but there are a couple of pretty tricky bits that meant that I struggled to get it all down in one take. There is a very (not very) subtle video cut in the middle of the clip.