Saludos
Continúa aquí el cuento rimado del Patito mensajero. @manujune está trabajando sobre la marcha en los bocetos. Pueden leer la primera parte aqui.
---
The rhyming tale of the Messenger Duckling continues here. @manujune is working on the sketches. You can read the first part here.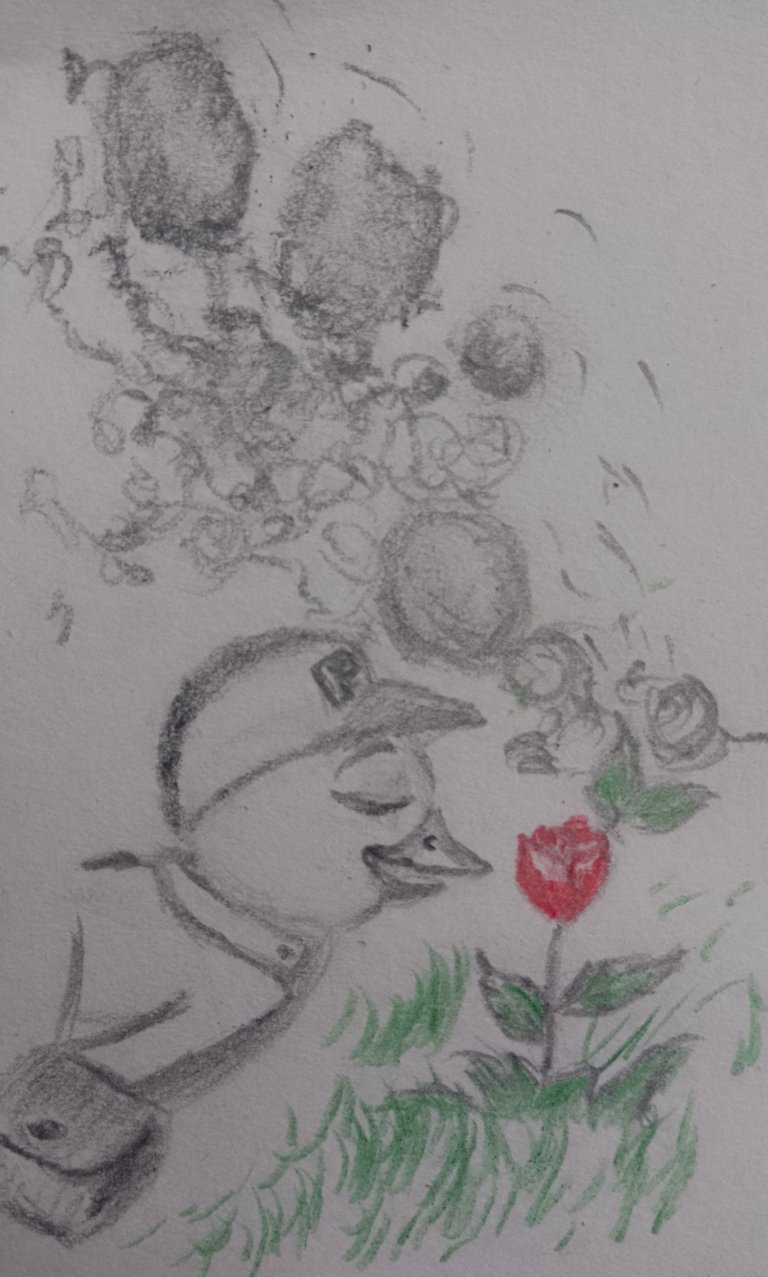 III
Pero una mala costumbre
no se quita fácilmente,
y el patito nuevamente
se distrajo hasta en la cumbre.
Casi lo aplasta un derrumbe
por andar mirando flores.
Las frutas multicolores
lo atraían sin recato,
y, embelesado, este pato
disfrutaba sus sabores.
But a bad habit 

is

 not easily broken,               
and the duckling again  was distracted even at a summit.  
 He was almost crushed 

by

 a landslide 

for

 looking at flowers.        
The multicolored fruits also attracted him without reserve,           
and, captivated 

by

 their flavors, 

this

 duck forgot about the world.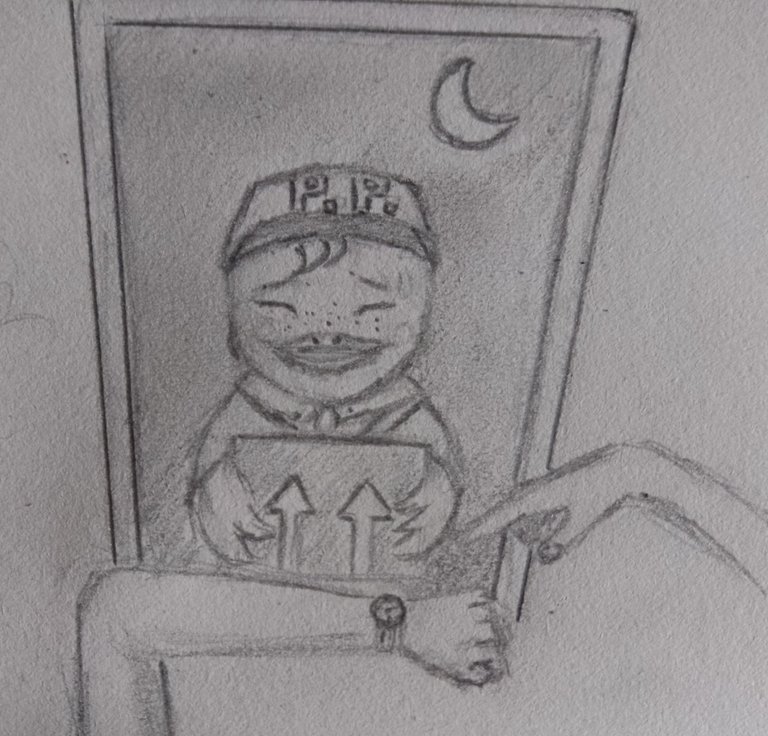 IV
Pati-Pati no entregaba
a tiempo un solo paquete.
Se ganó de remoquete
que "el coco le patinaba".
Nunca estaba donde estaba,
pues su mente soñadora
era una locomotora
construyendo fantasías
y pintando poesías
con colores de la aurora.
Pati-Pati did 

not

 deliver  a 

single

 package 

on

 time,      
They teased him saying that 

"he had lost his marbles."

       

He was never 

where

 he was supposed 

to


because his dreamy mind  was a locomotive               
building fantasies 

and

 painting poetry 

with

 the colors 

of

 dawn.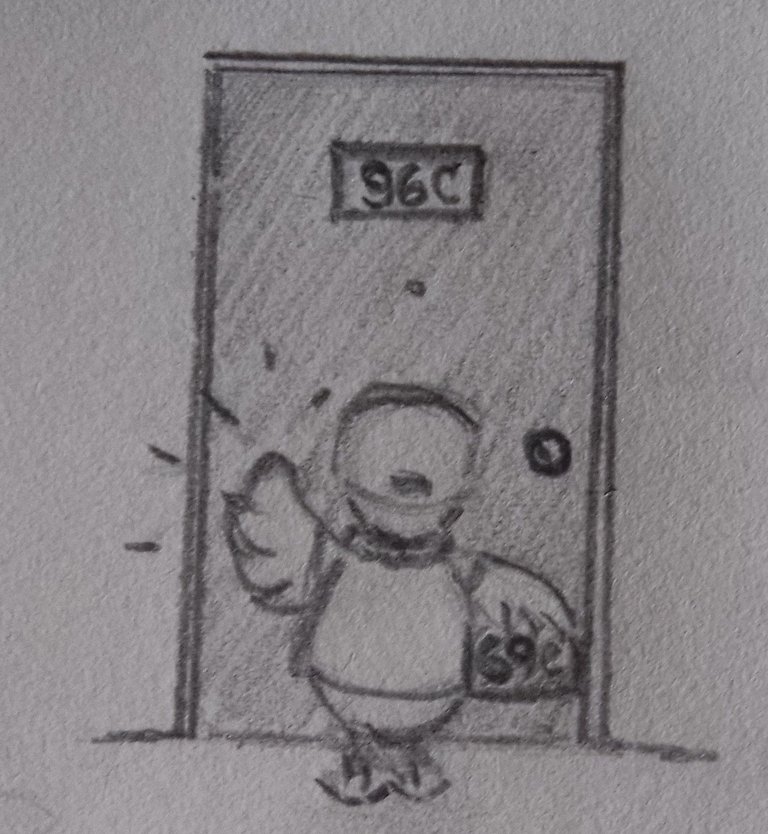 Gracias por tu lectura
Thanks for reading