Hello architecture lovers,
Greetings from Sri Lanka. Three days later I returned to the Architecture+Design community to present the architectural features of a variety of buildings observed during a visit to a beautiful village in Sri Lanka. I took an opportunity to travel around Hawpe, which is located a little far from the area where I worked, because I had to go there to fulfill an official requirement. I was not ready to pass up even a small opportunity, so it fulfilled two needs of the trip. There are more tea factories, religious shrines etc. in Hauppe village. But during this trip I also observed several tourist resorts. From Galle city you can reach Hawpe by taking Akuressa main road. Hawpe Village is a very small area and not all facilities are included.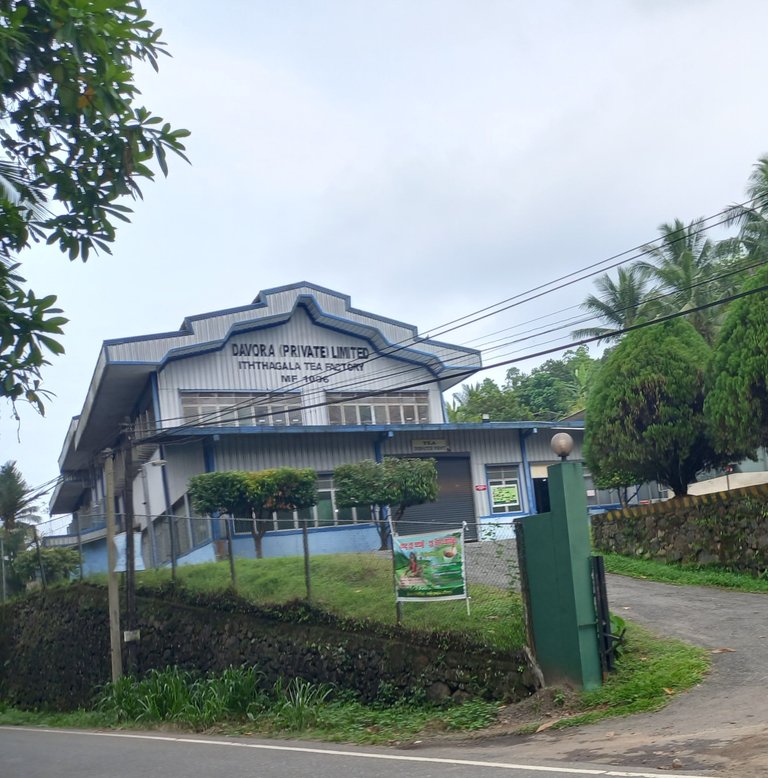 There are a lot of tea estates in this area and tea factories can be seen among them. People living in the village lead a normal life. Some women earn income by plucking tea leaves. The appearance of the Ittegala Tea Factory is somewhat attractive. It is owned by Davora Private Limited. Here the frontal appearance of the roof resembles an Egyptian shape. But there is no clear evidence that it belongs to Egyptian architecture. The ground floor and upper floor continue to have glass windows. Mind-blowing architectural features cannot be seen inside a tea factory.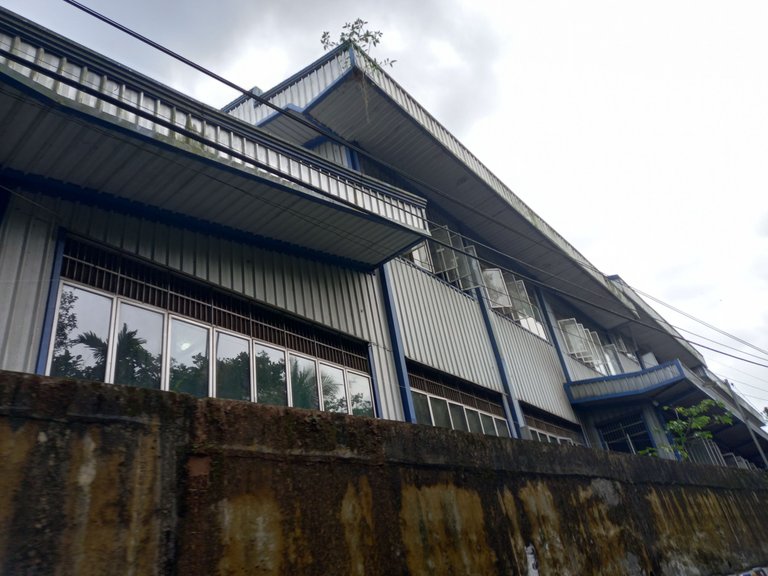 These factory buildings were built in the past. The building is surrounded by fiber sheets. Since the lower wall has not been painted for a long time, the water stains have spread and become discolored. A small tree was growing on top of the roof and it is the best example that proper maintenance is not done to this factory.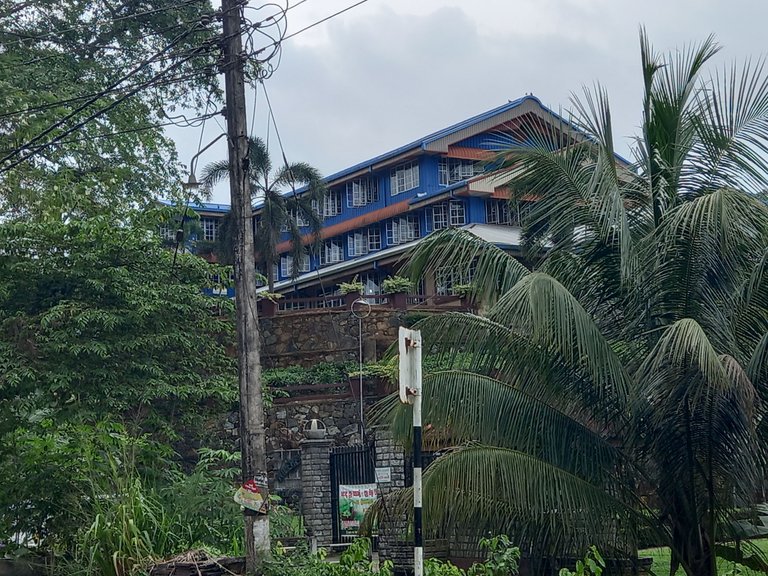 Many tea factories cannot be entered without permission. The management does not even give a chance to anyone outside to observe the workings of the factory. So a charming architect and a brightly colored tea factory had to be photographed from afar. Anyway, I think my photos are enough to give you some idea. Just like the wall of a fort is built, the wall is made of black stones in two layers. Between the two lower and upper walls, small plants have been planted and an environmental decoration has been added. The walls of the building are coated with blue color and the windows are white color is a beautiful color combination.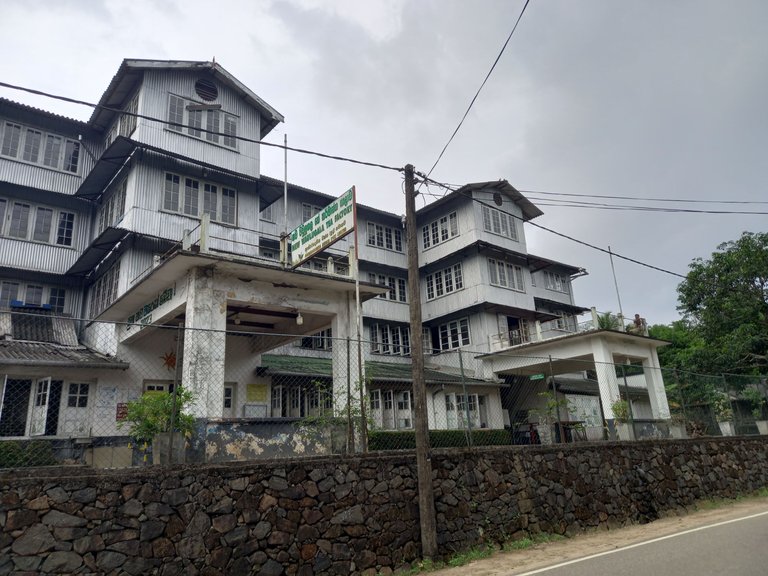 ---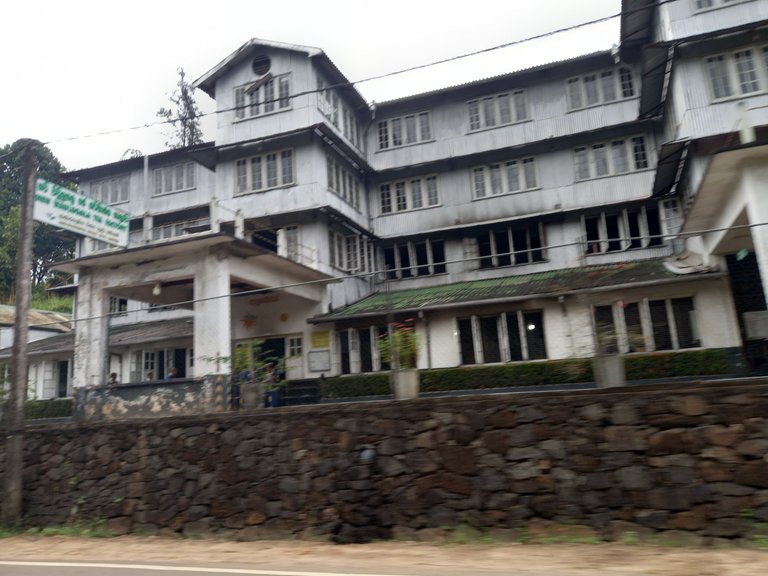 ---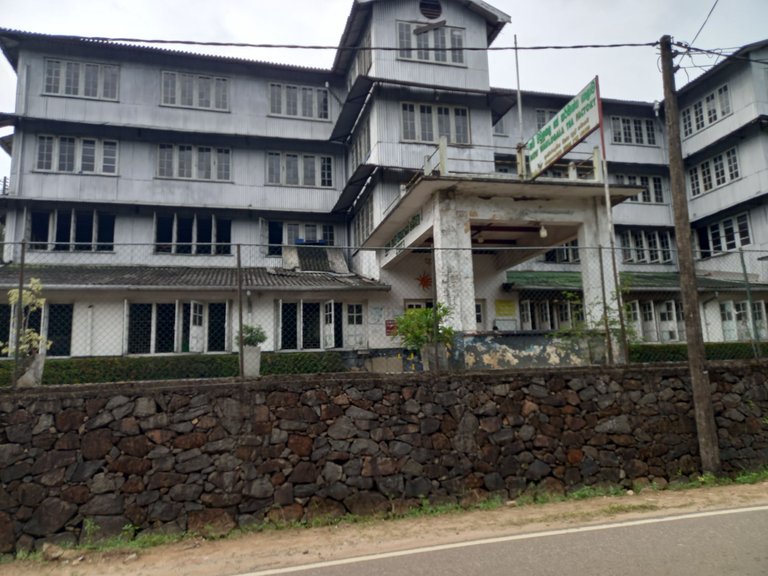 The new Vaulugala tea factory owned by Adaradeniya Watta Private Company was next brought under my observation. Although an old building, significant architectural features could be seen. Although the entire building is white in color, it is getting discolored due to lack of paint over time. But the old look is able to bring some oldness. There was one entrance to the factory premises but there were three entrances to the factory building. The shape of the windows is made in a traditional way.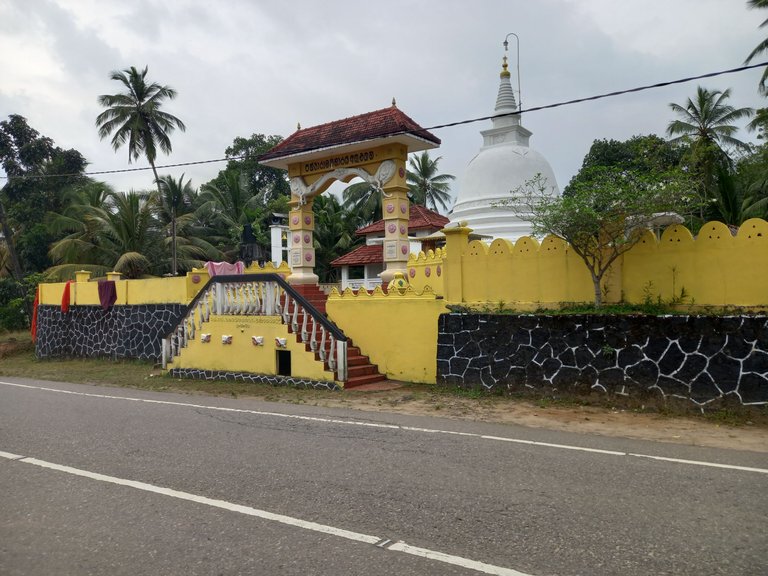 ---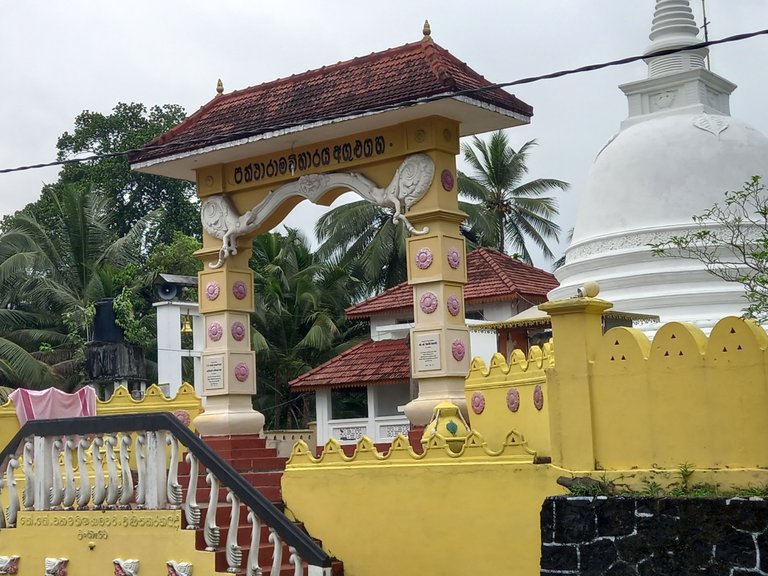 After seeing several tea factories, a Buddhist temple was observed. Akurassa is a small temple when viewed from the road. But it contains all the objects worshiped by Buddhists. Ancient symbols can be seen at the entrance of this place, known as Pantharama temple. One has to enter the temple by a small staircase. Sculptures of swans are incorporated into the handrail of the staircase. Two dragons, an ancient Buddhist symbol, are inscribed with lotus emblems below.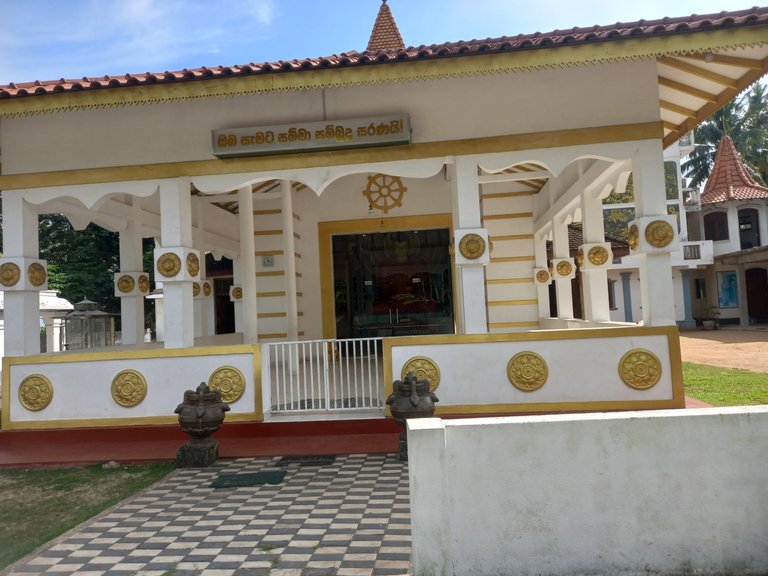 During the journey, my attention was drawn to another small temple. After entering the sculptures of two pots containing coconut flowers which reflect the sign of prosperity can be seen. The lotus flower marks can be seen on the concrete pillars built to support the roof. The symbol of Dharma Chakra is also carved in the temple. The shape of the roof here shows the architecture of a traditional temple.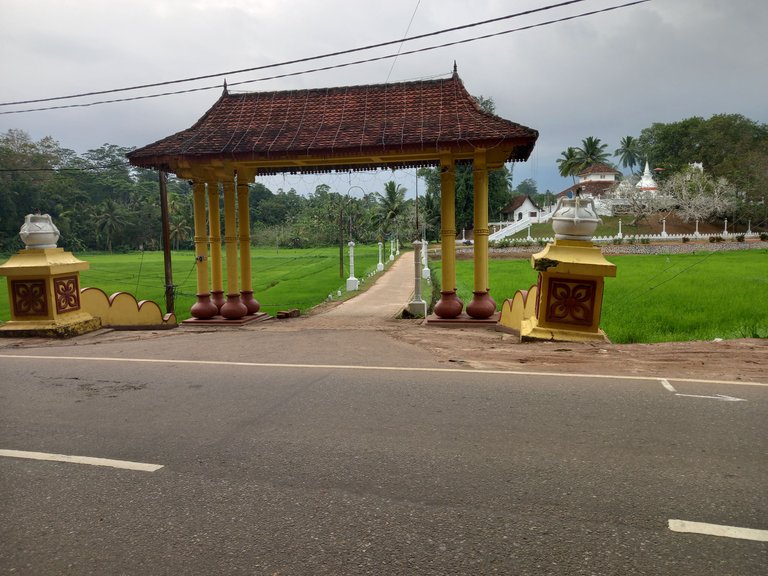 ---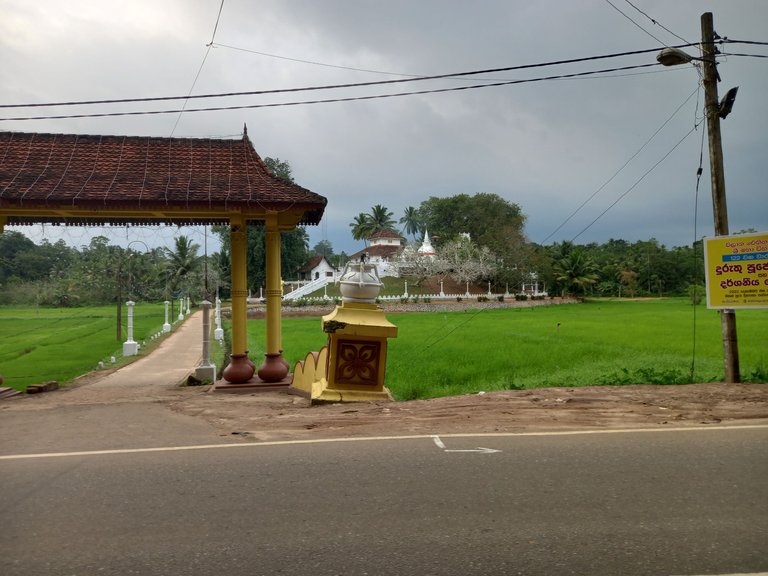 Even though I didn't go to Pilana Raja Maha Temple, he was watching the entrance from the road. The shape of the roof is similar to that of Korean and Thai temple buildings. A distinctive feature is the construction of eight concrete pillars glowing yellow. In other temples, only four concrete pillars can be seen at the entrance. Eight pots coated with brown color were also seen. I believed that it had some meaning, but according to my historical knowledge so far, there is no proper idea. Seeing a beautiful and green paddy field in front of the temple is very inspiring.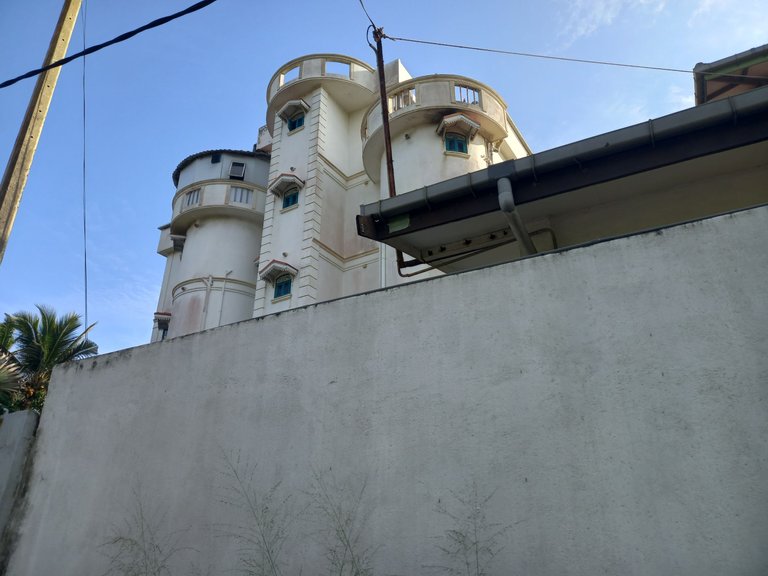 ---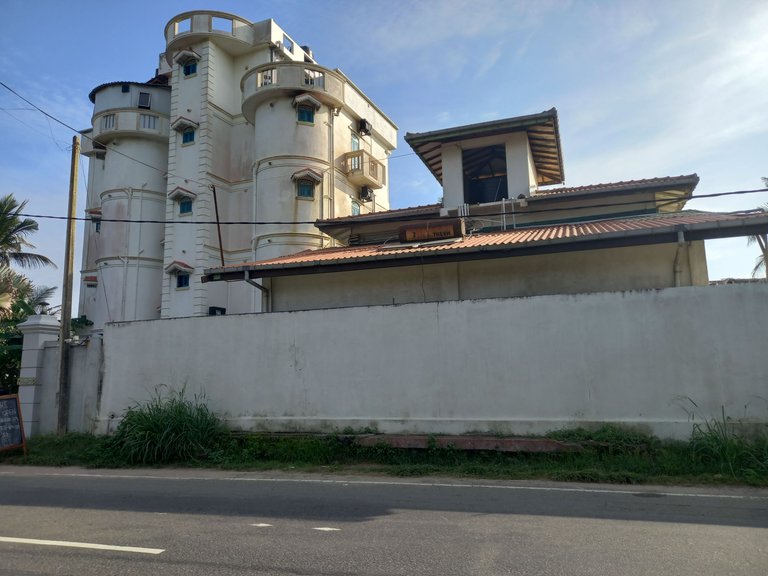 After that, I turned the motorcycle towards Ahangama from Agulugaha junction because that was the place to do my work. In recent days, I have posted various architectural elements, shapes and my observations of tourist resorts in this attractive community. Seeing another tourist hotel built in such an amazing shape, I stopped in front. A striking architectural feature of the building is its semi-circular front balcony area. It had architectural features that were very similar to the Roman civilization. According to my historical analysis, there are some features similar to an ancient Roman building.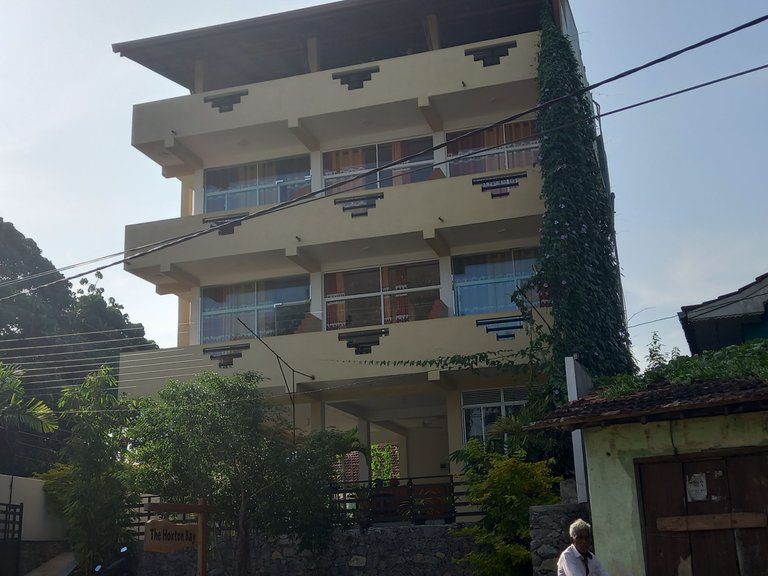 ---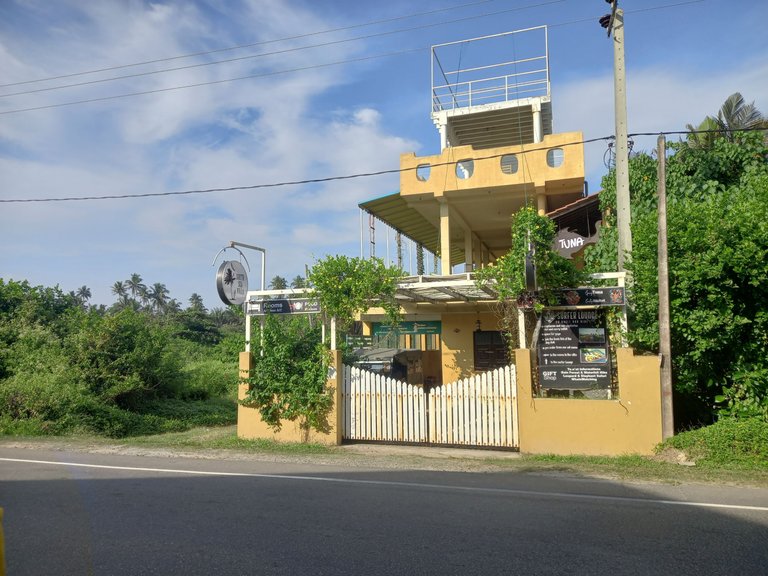 In the middle of my visit, I met a tourist lodge and a restaurant where the small garden was built in the style of the Casecade balcony and was in harmony with nature. Pull up with vines as decorative vines spread to the upper floors. This is a ploy to attract tourists.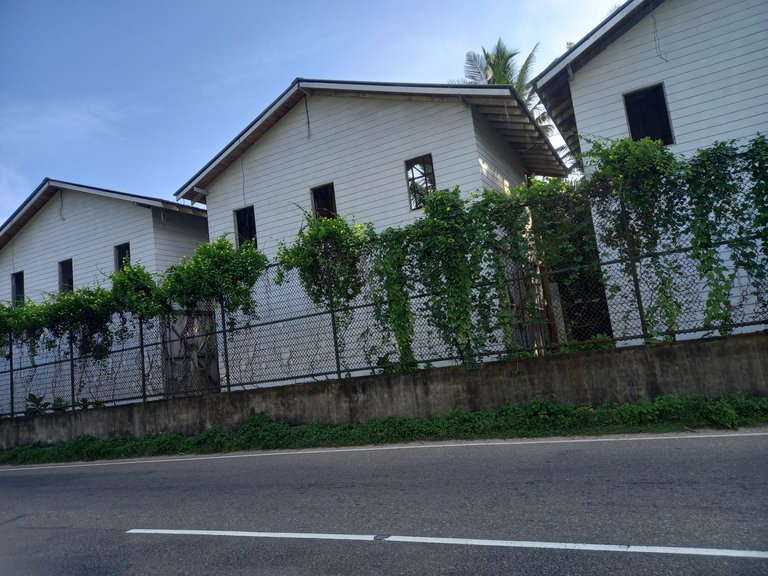 At the end of a tourist resort full of architectural features similar to the shape of a farm near Midigama, I met this resort built like a small lodge with a triangular roof. This resort is very attractive in terms of architecture. The concept of beautifying the environment has been highlighted by the spread of ornamental plants within the net-covered wall.



Source