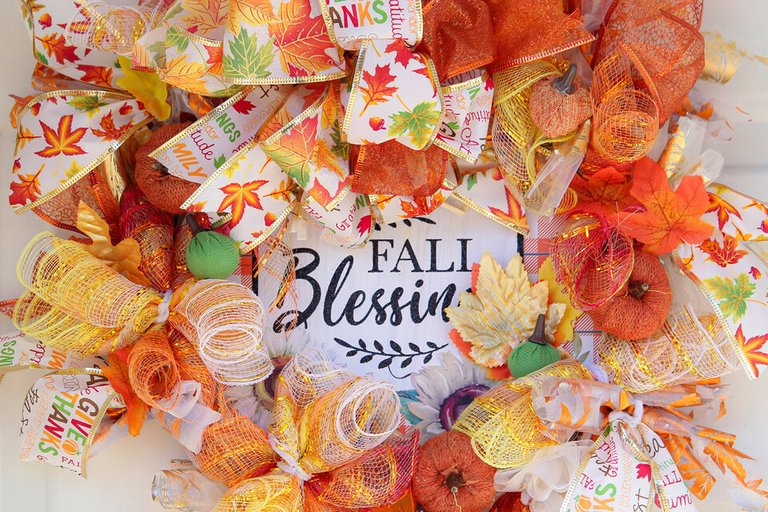 It seems like longer than two months I've been away. It got pretty weird after awhile as I am so used to blogging often. It was good I took some time away to catch up on other things and get settled into my new work/teaching schedule.
I would say it was a restful time away but that's hardly the case. My days have been full and entirely consistent with schooling, planning, cooking and cleaning. I feel as if I don't have time for much else.
As stated before I left, having two junior high students calls for a longer work load tackling through all of their assignments daily. It's been a good and challenging year so far and I have had the pleasure seeing my son improve on his skills and understanding.
My new Co-op duties have kept me busy and I am growing in my understanding and ability to handle situations. We have such a great team of wonderful people and I'm glad to be able to work with each of them.
Yes, this is my favorite season!
My sister made this beautiful wreath for my birthday in September and I hung it up on our front door the very same day I received it.
Isn't it lovely?! 😍
I tell ya you can save so much money making things on your own. She made this wreath entirely with dollar store supplies like wire, ribbon and pipe cleaners. Here's a few process photos…
It was nice not having to buy one this year. 😊
I really think she's on to something and may have found her a new niche. Here's the one she made for her house…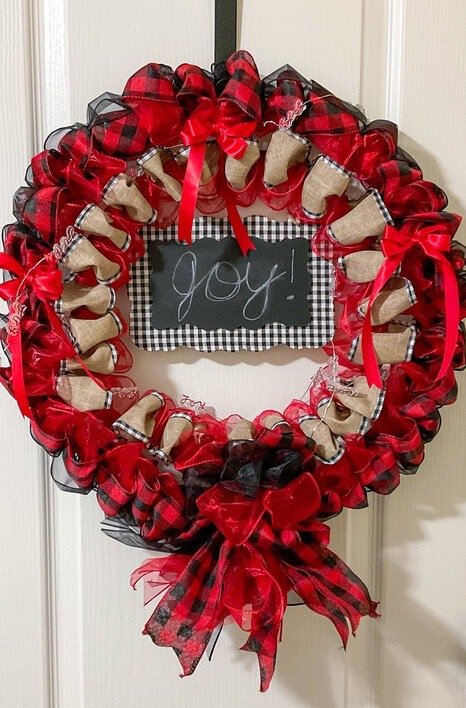 I love the ribbon color combinations and that red just makes it all pop. It was so clever adding in the mini chalkboard to write in words or messages. She added in some lights on this one too.
Finally here's one she just recently made for the parents of a close friend. She calls this one Cranberry 😁…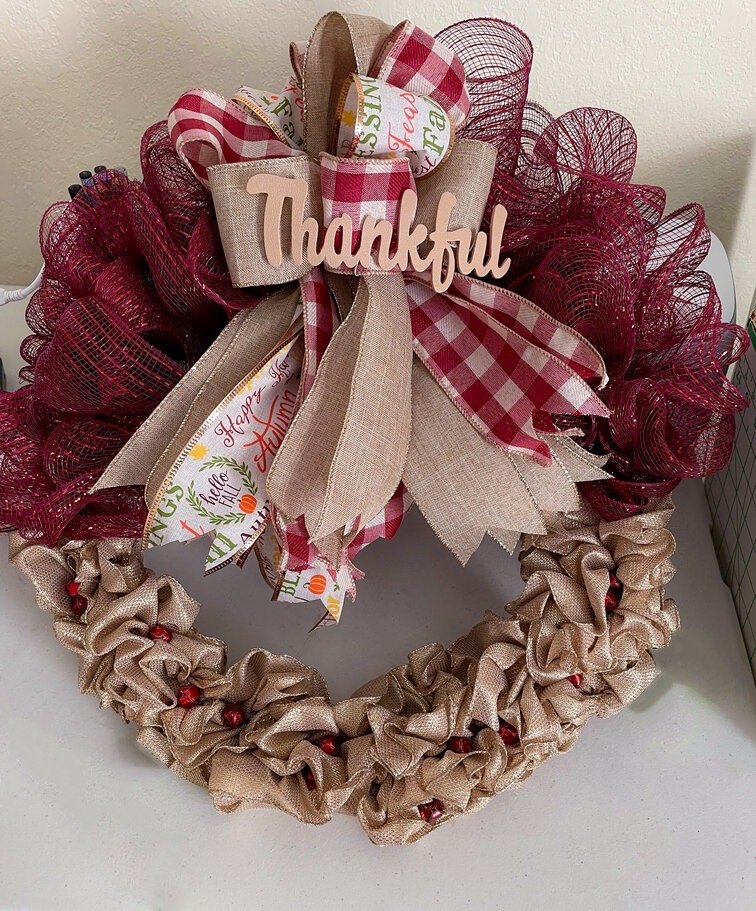 I like designs that are non traditional and she really ran with her imagination on this one. The colors and use of different textured ribbon on this one really stands out. Oh and the little red bells she used to represent cranberries was genius.
We'll be selling items at a holiday craft fair next year and her wreath creations are what she'll be presenting. I'm looking forward to seeing what other designs she comes up with.


Well if you weren't in the mood to make a wreath before reading this post I bet you are now! 😆
We've been really trying to enjoy this season before it's gone because it is but a taste. We all know that these beautiful Autumn leaves and colors don't stick around for long.
This week we went to another pumpkin patch with our homeschool co-op and had a really good time. I was able to take home a few pumpkins to make my pumpkin donuts again this year. 😋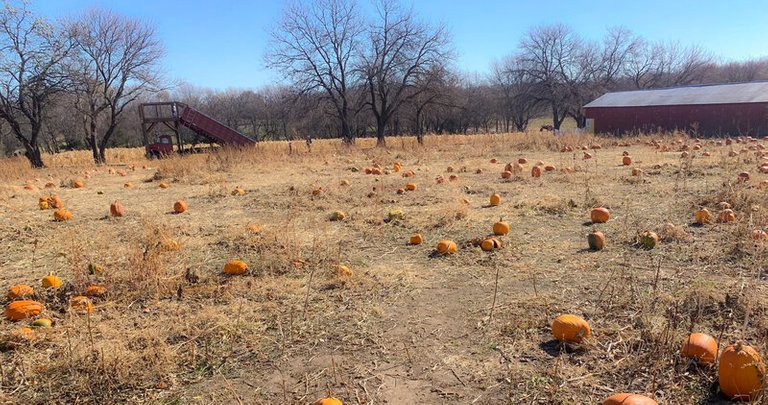 We were literally the last field trip scheduled there. Originally we were scheduled to go last week but due to a full day of rain we had to postpone it. We got the last of the pickings but thankfully there were still plenty of nice and healthy pumpkins available.
Our trip was filled with farm and planting education, big slides, corn pits, a corn maze and feeding the animals.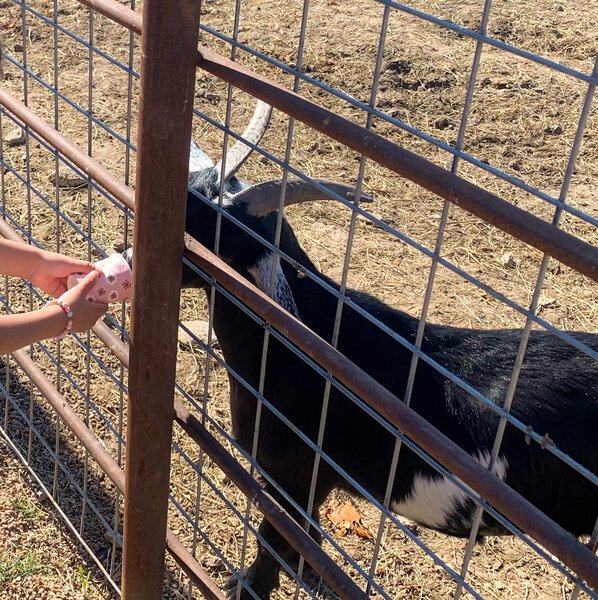 That's my wrap up of the last two months.
I'm really not sure how much posting my new schedule will allow but I am glad to be back. I'll be making my rounds soon to see what you've been up to as well. 😉


All photos are my own.
I'll talk with you soon ~