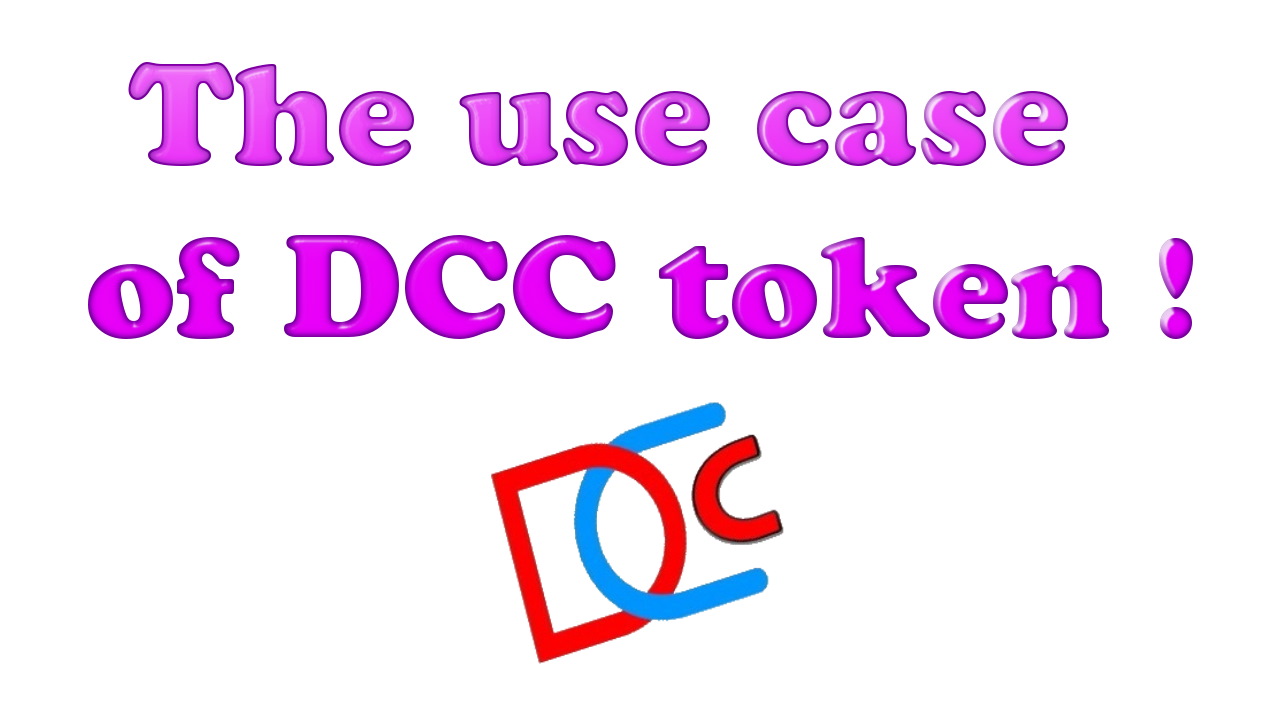 DCC is created to support collaborations on the blockchain.
For now we have two type of collaborations possible :
---

In collective curation, all we have is to use #dcc tag and to share a content ( link of post, quoted part from a post, a comment ) and mention the author.
In author collaborations, any post created by more than a author is considered as a collaboration.
Translation, video editing, podcasts, collective writing, interviews, picture sharing and any creative collaboration.
In the expositional collaboration, you may expose contests, initiatives, ideas, proposals, new projects created, new communities and even tribes.

It's a brief post about the use case of DCC token and why it was created.
For now we may use #dcc tag to share others content and to find a good content.
---
I hope I explained now better.
Let me give you an example of collaborative curation.
---
Today I wrote a post related to copyright. I checked #copyright tag and found this post : Some Copyright Free Image Sites. It's a good post for those who are looking for websites to use free pictures on their posts. I'm glad @engrsayful shared this information, so it maybe useful to others. That's why I upvoted the post from both @dcooperation and @clixmoney. With 100% voting power. It's also well written and formatted.
About the token I will think how to distribute it to those who contribute the most in #dcc.
For example @pialejoana translated the post about collaborative curation and get 10 DCCs for that. Here is her post : ¡Curación colaborativa con DCooperation! (Traducción a Español)..
Also @jaxsonmurph created a great contest to support the idea. This one : POB: A New Daily Community Engagement Contest is on the Way #faotd. And I will send her some tokens to reward participants.
I hope the idea is clear now and you may always ask your questions in the comments.
Or join our discord server for more details !
---