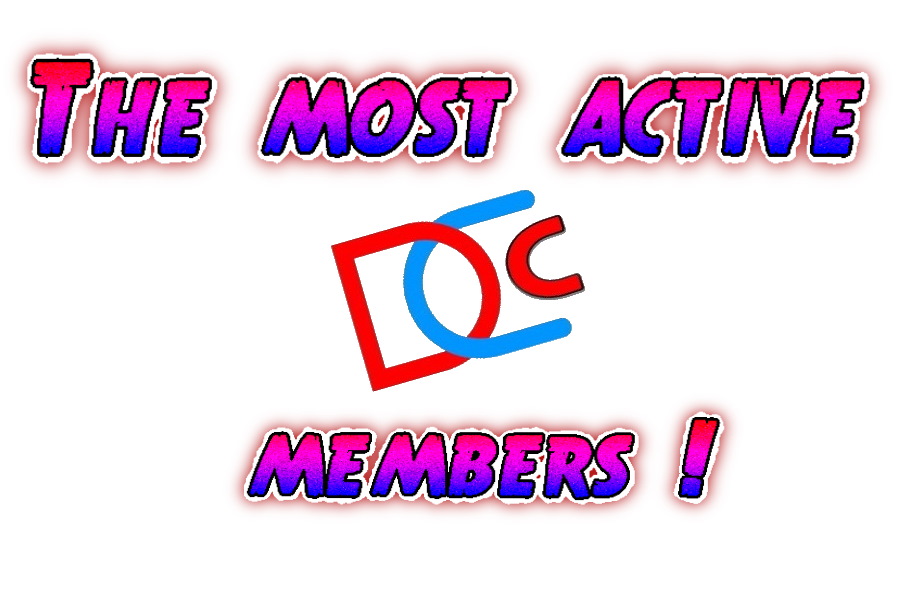 In this post I would like to promote the most active #dcc members.
Of course, I'll be rewarding them with DCC token. The reward will be even better than when we do that with the contest, because we reached 1 year after the token was created and that's why I'm airdropping it now this way. Because recently I've issued 100k token for that..
Of course the tag contest is what brought for us activity. You can check the contest here !. The contest will be restored soon !
---

---
The most active DCC members are :
---
Those you can say are the most active in #dcc including in other social media. So, the effect of such members is higher because they promote and support DCC everywhere they can. And for that each one of them will be rewarded by 50 DCC !
There are those who are always active in the contest I run in hive :
---
Those are 10 most active DCC members in hive ! And each one of them will get 40 DCC !
---
Those are our guests you can say, not very active recently, but I found their content in #dcc. They will get 30 DCC each.
---
I've sent 20 DCC to each of them for participating in the Expositional collaboration !.
---
The tokens already sent. And I would like to introduce you to a new moderator of @dcooperation community. He's @iykewatch12. I'll be sending him some tokens also for helping me with the token/tag/community. To welcome him onboard, I sent him 100 DCC right now !
As well, if you want to help me with distributing the token, please tell me about that in the comments. I need someone to send another 100 tokens to distribute among those who will comment our entries in #dcc ! It's hard to do for me alone. And of course you'll be rewarded for that !
---
I've sent as well 100 DCC to @taskmaster4450 for the following collaboration : Interviewing taskmaster4450 about hive blockchain !.
If you didn't yet watch that, you can check that here :
---
I've sent also 50 DCC to @cahlen for supporting the collaboration with @taskmaster4450 in odysee.com.
---
So the video is trending on Modern Day Wizards :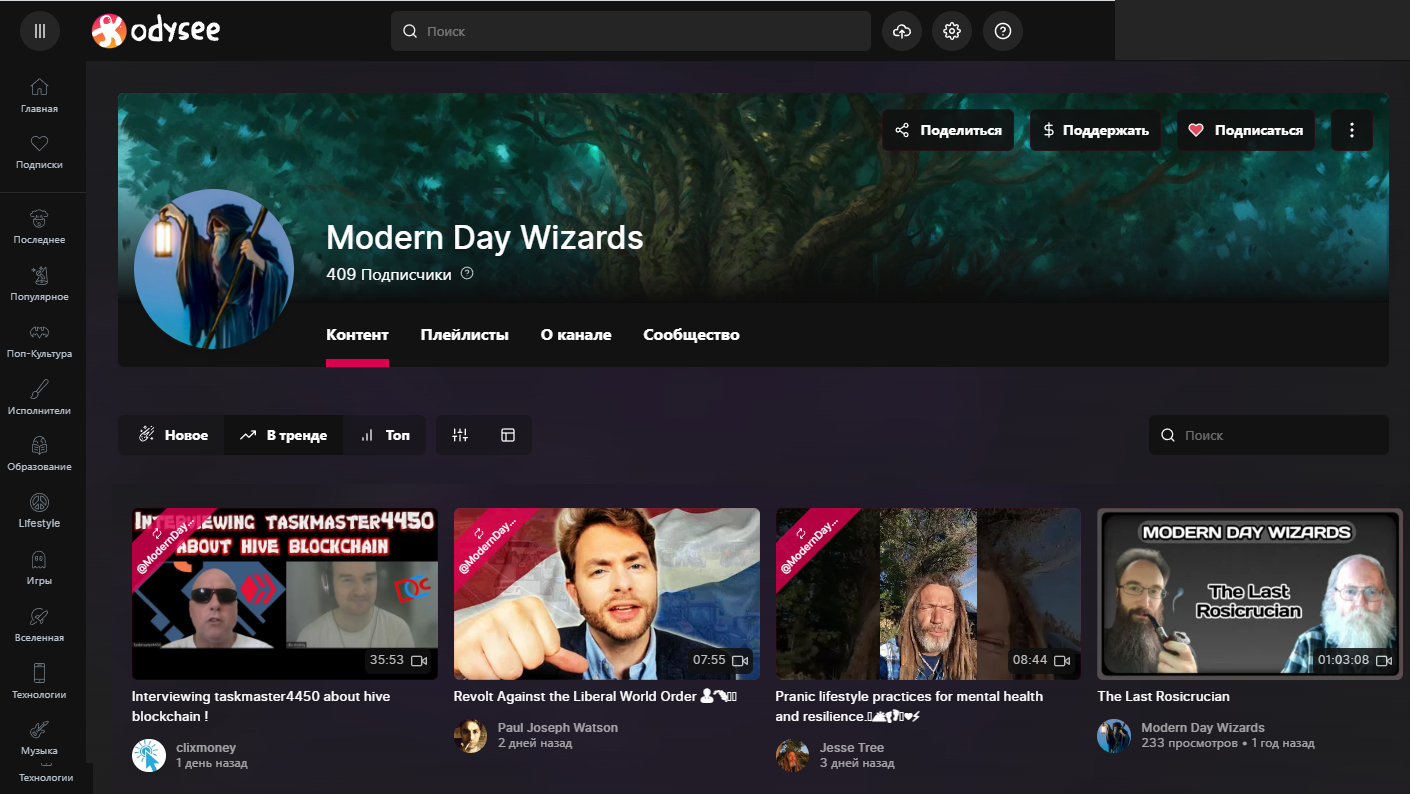 And to make this post more effective, I'll be running the contest again.
So, let's support this week #dcc !
---
More than a year ago we created with @starstrings01 a great contest to support tags on hive blockchain !
We supported the following tags :
---
Community, blockchain, hive, governance, motivation, inspiration, love, life, freedom, truth , hope, peace, crypto, bitcoin, wealth, happiness, success, power, confidence, trust, faith, home, cch, hivenaija, abundance & abundancetribe, nature & ecotrain, story, education, philosophy, psychology, writing, politics, peace, money, economy, health, travel, content, curation, fun, humor, business, and game.
Let's support this week the tag : #dcc.
---
To participate in the contest, write about DCC token. What do you like about it ? Why people should be active there ? What do you think about @dcooperation ? Who are the people you like in DCooperation community ? What are your suggestions for DCC to be improved ?
---
At the same time :
---
Find the best content in #dcc and share that in the post, respecting the following rules :
Add a clickable title of the promoted post. (Please use hive.blog link)
Explain what you liked in the post. (Quote the part you liked)
Tag the author of the content.
Use the tag #dcc to be found.
Create the post in DCooperation hive community
Don't promote other entries of the contest, but find a post to promote from #dcc.
It's ok to promote the post even if it's old !

---
The best curators of the tag will get :
1 place, 10 DCC.
2 place, 9 DCC.
3 place, 8 DCC.
4 place, 7 DCC.
5 place, 6 DCC.
6 place, 5 DCC.
7 place, 4 DCC.
8 place, 3 DCC.
9 place, 2 DCC.
10 place, 1 DCC.
In case we will have more entries, I'll reward depending on the position the author has in the list of the winners. So, in case we have X winners, every winner will ger X amount of DCC. That way everyone will be a winner and every entry will be rewarded. ☺
As well, we have active curators holding the token, and they may reward you with more tokens, plus you may get good upvotes from them, including me who upvote with more than 30k hive power, from both accounts @dcooperation and @clixmoney. As well, we have now a good curation trail thanks to @starstrings01. You can follow it here if you want : DCooperation Curation Trail.
If you want to add more rewards for this contest, please let me know in the comments !
---

You can always promote someone in #dcc, and I'll check their content and support !
Let's make this initiative improve the curation in crypto community !
---
---
---
---
By the way, any amount of DCC will be doubled during the next week because I issued those 100k !
---