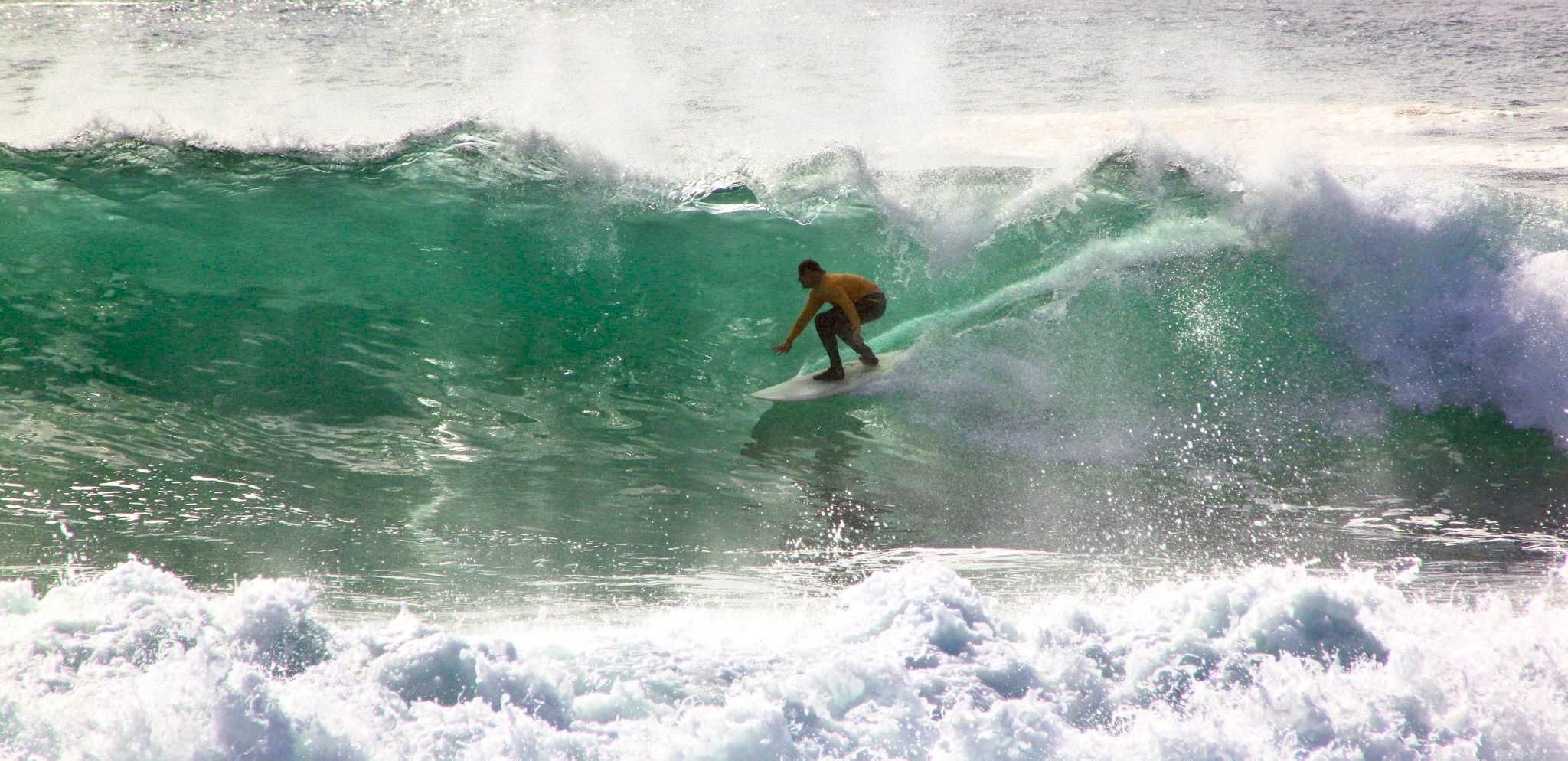 My dad has been a designer in the fine art and advertising fields since before I was on this earth and it's safe to say he has (and still is) living through the most extremely progressive era in history.
He went to a high school specialising in art, had an "interesting" post high school hippy searching phase, followed by a hitchhiking trip from Pretoria to Cape Town. It was at this point that he had a major life change, and got the opportunity to sell his own hand designed and printed posters in the hippy market in St George's Mall in Cape Town back in the day.
After a year or so he met and married my mom and dramatically lost his job while on their 1 week Honeymoon. Not the smoothest start. But that's just what keeps my dad moving. He's the one that's always told me that you can do whatever you put your mind to. And it's so true. He had a new job within a few days and life moved on as he delved into the world of advertising and still painted at home as a passion project.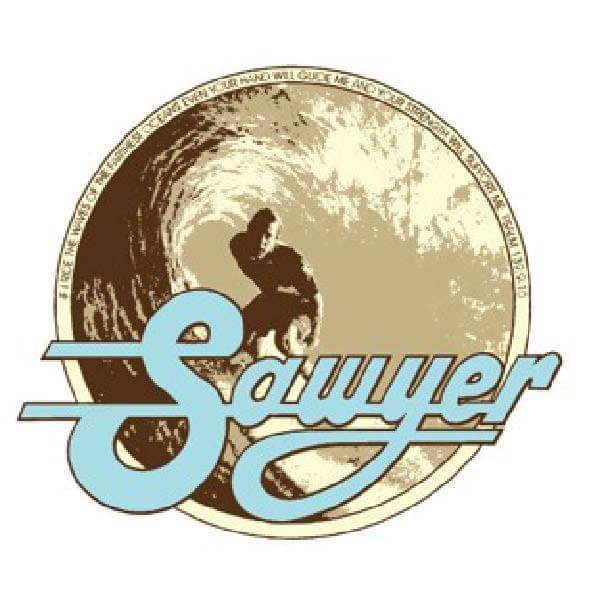 Then in 1978 a friend who was just beginning to shape surfboards commissioned my dad to design a logo for his new surfboards! They had no idea back then that the very logo he had designed would continue to be used today by Sawyer Surfboards.
He went on to head up the design department at one of South Africa's largest companies at the time and then after 20 years proceeded to take voluntary retrenchment and used the cash to start his own design business.
He moved with the times of technology and I remember having an Apple Macintosh (yes the full name) at home when I was in primary school in the late 1980s and 90s. I was the only kid doing my school projects on a Mac and learning photoshop and freehand for fun.
It's an interesting idea this original content. I guess my dad would say he's seen everything under the sun and that everything just tends to return in a slightly adjusted fashion, so is it really original or a recycling of the original original? Do you see what I did there? Ha!
While here in Jeffreys Bay, home to the Supertubes Surf spot, we visited our local restaurant that just happens to use a whole lot of retro, locally made surfboards as their decor. And what do you know?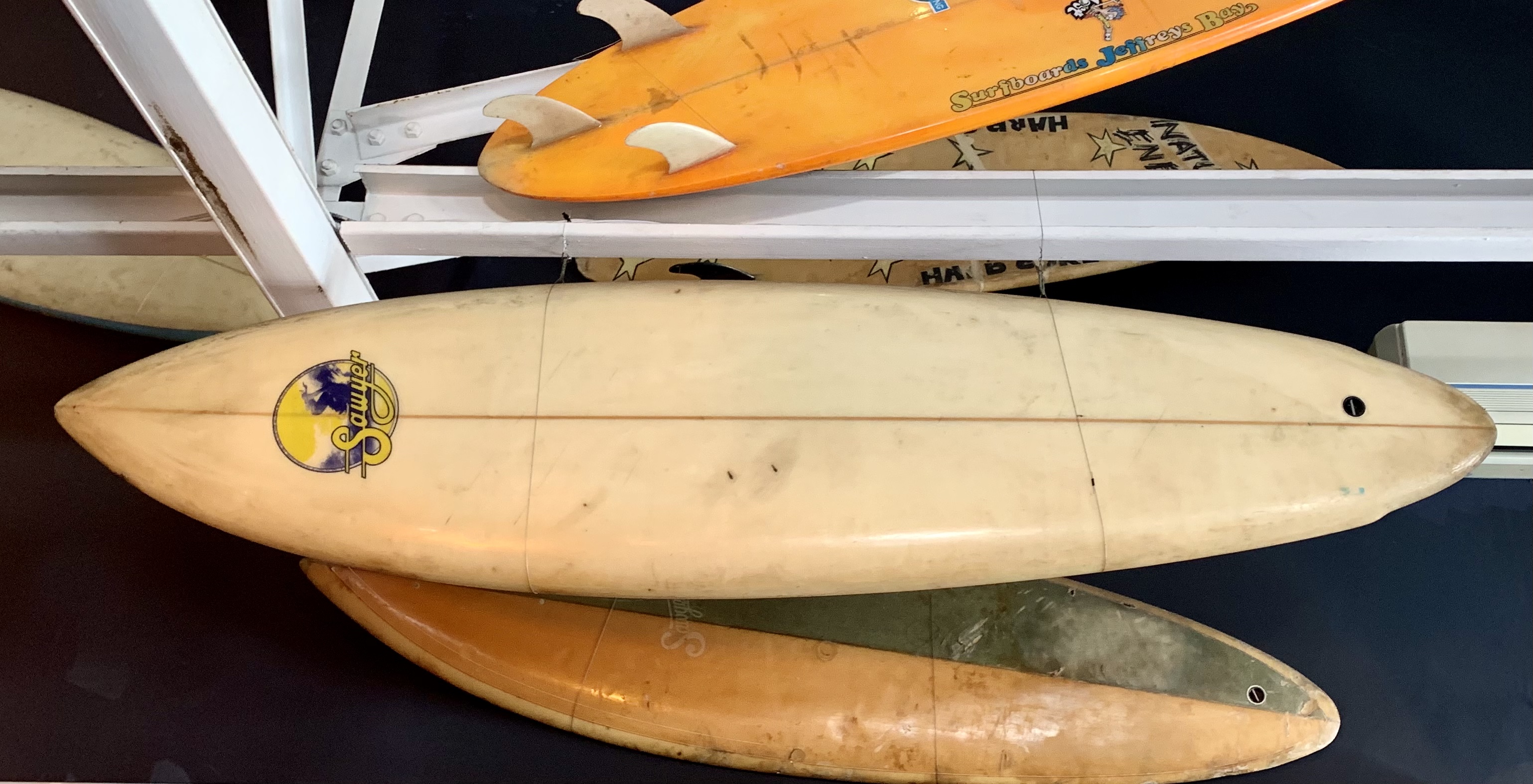 There up on the walls is my dads original logo on a few of those very first surfboards that Des Sawyer shaped. Des used the logo for a good few years, then moved on to a new logo, but after a 20 year period he moved back to my dads original logo which had been hand drawn back in 1978. And so his legend will live on.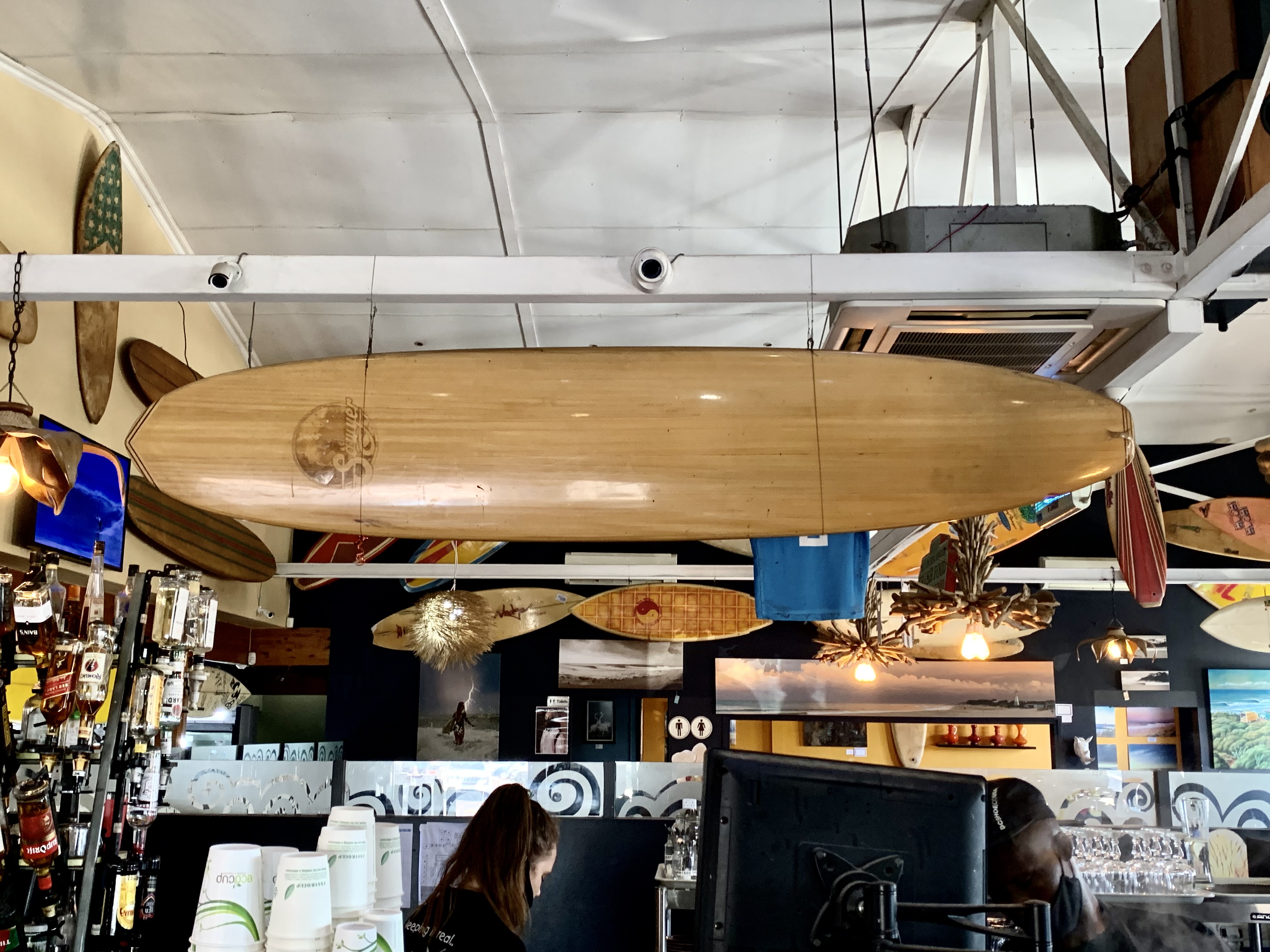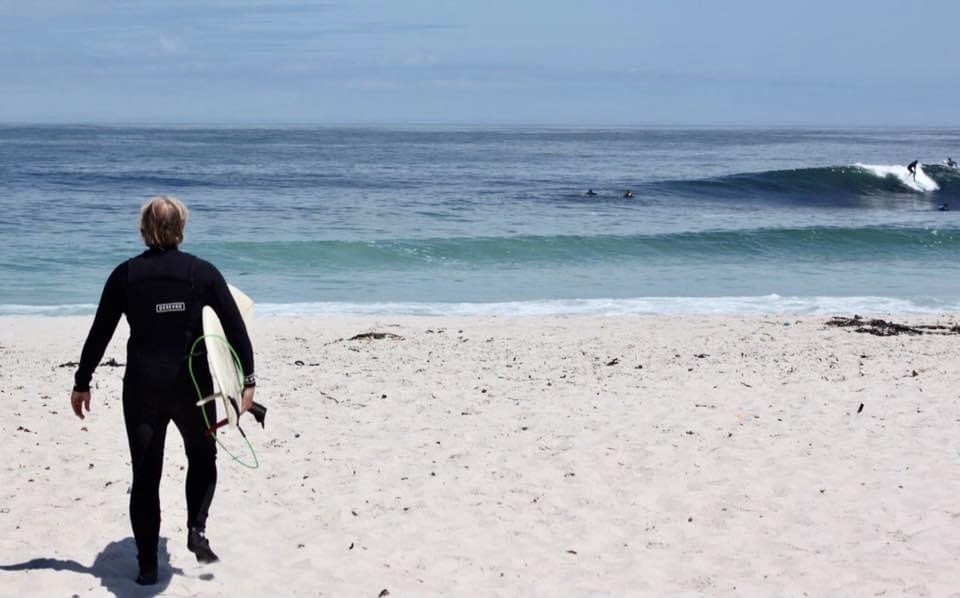 Today my dad is a retired salty sea dog who still surfs and still paints canvases when he hasn't got another project on the go. He creates because he loves it. I steal his spare paintings to fill my walls and bring colour to otherwise empty spaces. His own home is a gallery of his eclectic style which also shares the culture of Africa.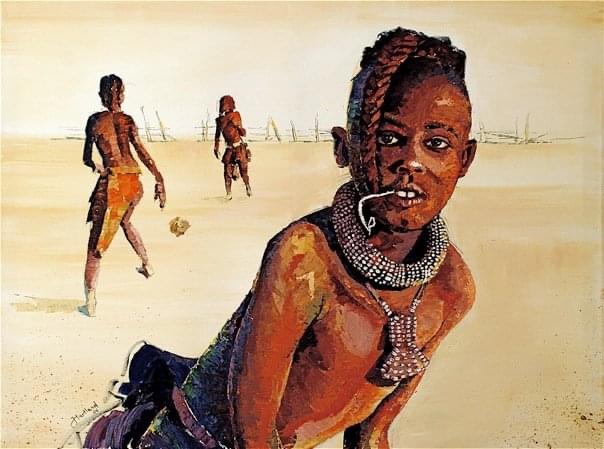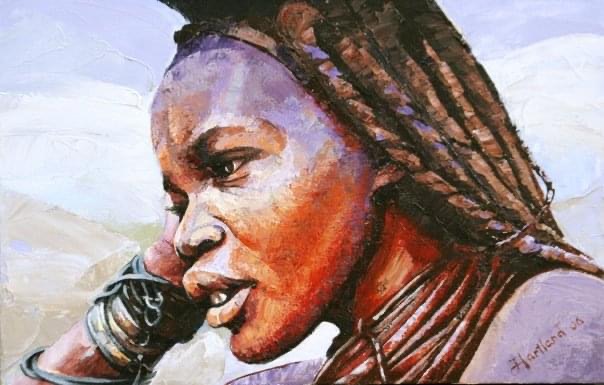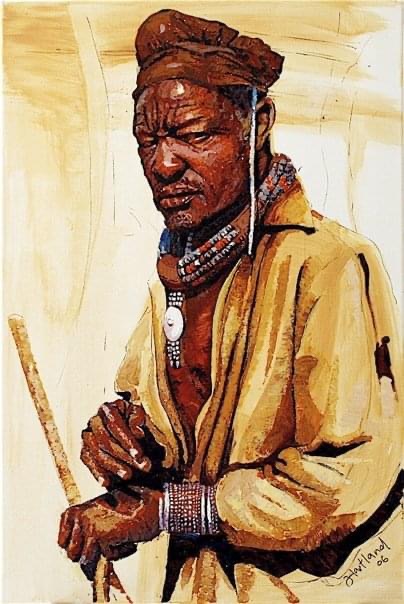 To see more of his work you can find his album on his Facebook profile here: https://www.facebook.com/media/set/?set=a.107721086027&type=3
It's been a treat spending a week on holidays with my family and in the current times I know that we should be so grateful to be together reminiscing and hearing all the stories of times gone by.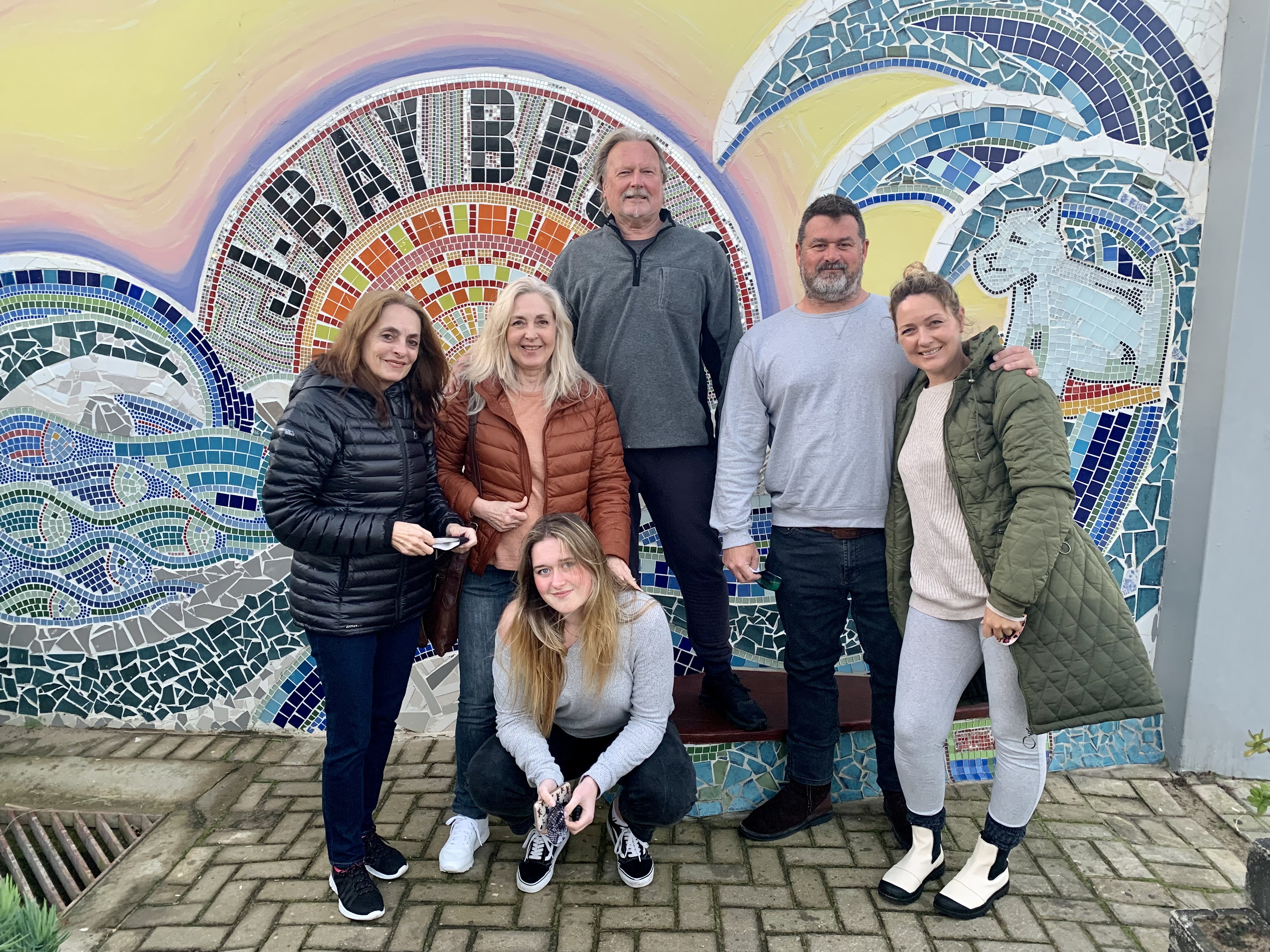 We're pretty darn blessed.