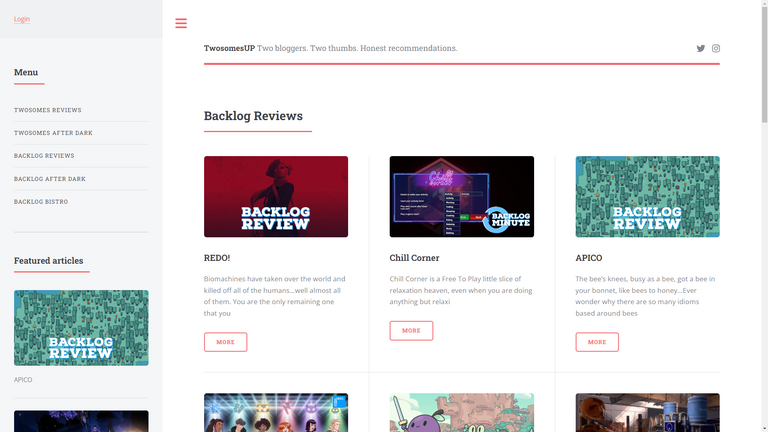 As content creators its important to have an easy to access location for those who consume your content to actually find it, and you know, consume it. And it was especially important to us to have a repository to store all of our past work while we build our website and permanent home for TwosomesUP.
Now, Hive has always been a great resource for that. Through account changes, to rebranding, and to branching out to our own self hosted website, Hive was the one constant. Nonetheless, it isn't exactly the most user friendly to those who aren't and haven't been a part of this community. Meaning, it can be slightly discouraging for newcomers to explore all of that hard work you released into the internet void.
That's where @engrave and dBlog come in. A service for your Hive blog that gives you an easy to configure, pretty, and responsive front-end for all of that content you've been publishing! And a perfect stop gap solution for our TwosomesUP domain while we finish the work on our website.
What We Like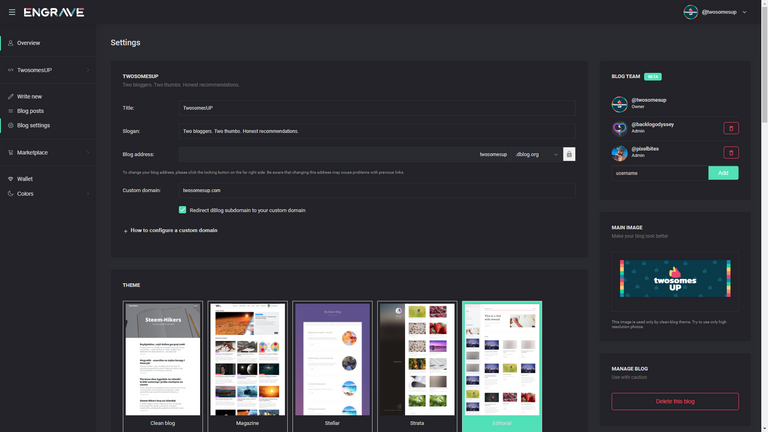 Like we mentioned earlier, dBlog is super easy to set up. Literally, all you need to do is connect your Hive account, choose a name for your blog, and import all of the posts associated with that account. Then you're off to the races! You have a shiny new front-end that you can spice up with a few canned themes.
Also, if you have a custom domain (like we do), you can add it, configure it, and access your blog using it. Making your work look and feel self contained, and that much more professional. Which is exactly what we were looking for.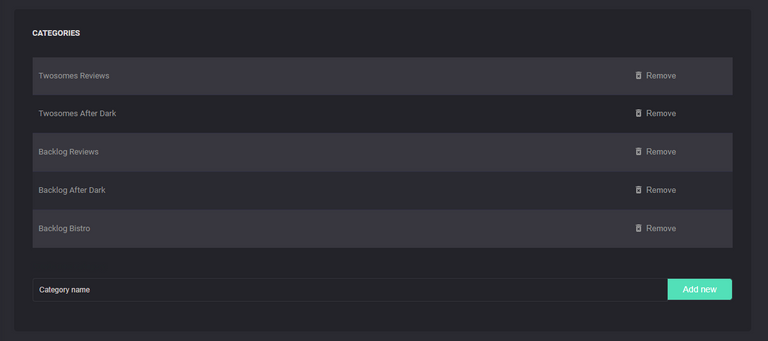 A few other features that we truly appreciate as well were the ability to create categories to organize your posts, and the Blog Team feature which gives you the opportunity to include other Hive accounts who can then import (and post) their work. Perfect for those who would like to aggregate past work from different accounts. Just like us!! Also, if there are posts that you don't want to show up on your fancy new blog, then you can hide them. An awesome feature!
Not Without Its Quirks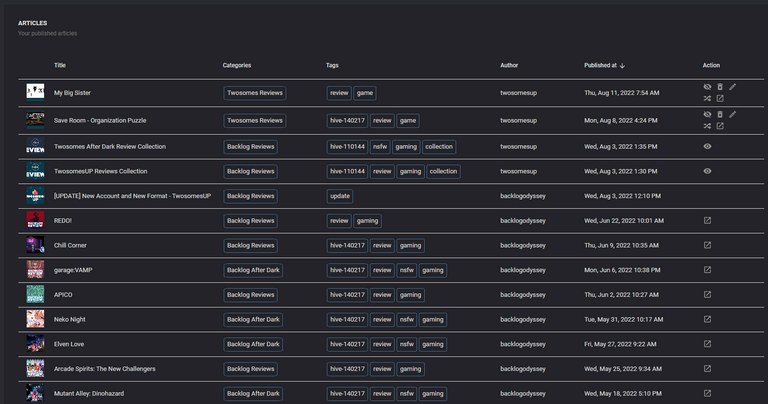 Despite how great dBlog has been so far, and how easy it has been to set everything up, it isn't without its issues. And we're hoping that over the next weeks and months some of the kinks will be smoothed out. Making an already fantastic service even better.
If you're curious, the issues we ran into were mostly related to updating and maintaining the 300+ posts that we have in the blog. Things like batch category updates would make it that much more efficient to categorize your posts. Being able to hide categories from the front-end would mean you could organize posts you don't want to be visible. And finally, being able to update front-end related data like the category without having to post back to Hive would mean you can save on those precious Hive resource credits. A wall we've been running into since our accounts are smaller.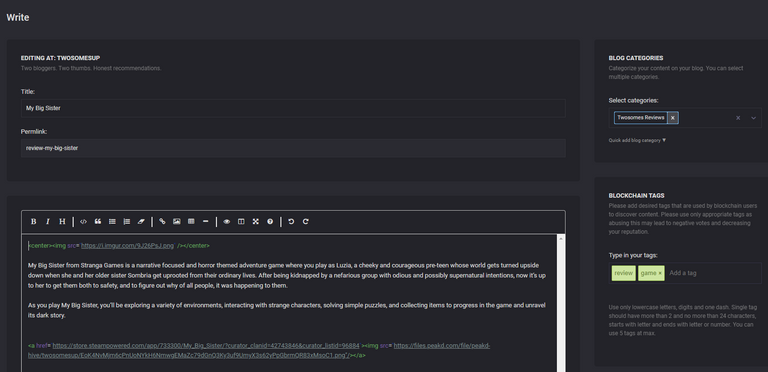 A few other features we'd love to see, and would only make customizing how your blog looks that much more flexible, would be the ability to re-order categories as they appear on the front end, an option to hide/show the featured image of an article within the post itself, and maybe even a location to add custom CSS so you further brand your blog's appearance.
To Sum It UP
All in all, dBlog is a great resource if you want to add a bit of pizazz to your Hive blog. Something, like I mentioned earlier, that we were looking for. It may not be perfect, but it did exactly what we needed with minimal effort and you truly can't beat that. Meaning, there's no reason not to check it out!! And if you're curious you can visit their website https://dblog.org/ and start your journey to a fancy new (looking) Hive blog!!