A friend and I were talking the other day about some general health issues and feeling good and he mentioned something interesting to consider. What he said was that the advice always is that in order to feel good, we also have to splurge at times and treat ourselves. However he asked, is that actually the case? While he has never managed it, he posited that it is possible that if instead of treating ourselves we did "what was right" for us, we might actually feel content enough that we wouldn't need to splurge.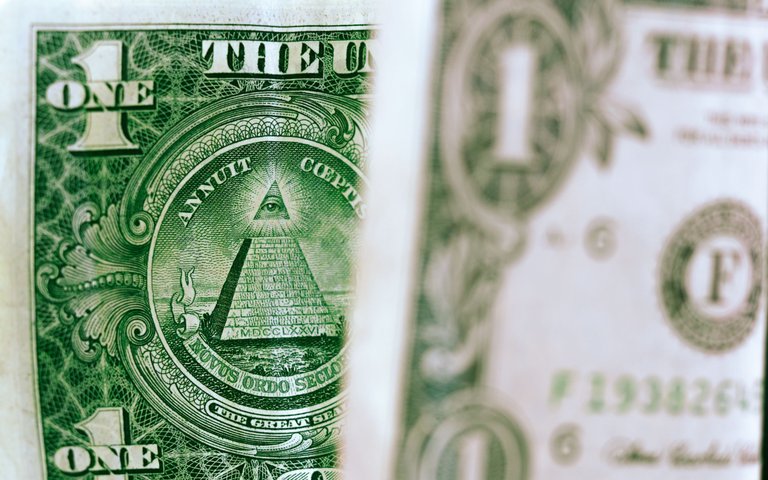 What he is essentially saying is that possibly, our inability to control ourselves is because when we are doing the right thing, it is not actually the right thing, so it doesn't satisfy our needs well enough, so we look for more. In many ways, this makes sense if looking at it from the "empty calories" perspective, where our body craves something, but we feed it some kind of substitute, rather than what it actually needs.
For left-field example (and this is not my area but okay for illustrative purposes), I have believed that when a pregnant woman craves some weird food combination like "pickles and peanut butter", they don't actually need them, it is just the body asking for some kind of nutrient they provide. If they were able to get those nutrients from another source, the body would be content still. After all, what did women do when they craved pickles and peanut butter, before knew about them and had access to them? Their bodies still likely craved the same nutrients.
But this spirals into another area as well. A couple of my single friends spend a lot of time dating people from Tinder, yet are lonely. Because they are lonely, they date more people from Tinder who don't fulfil their needs, so they date more. In the end, most of the people on Tinder must be pretty lonely, or taking advantage of lonely people. I am not saying all, but what most are looking for is intimacy, and no amount of sex with strangers is going to fill that void, it will just avoid the feeling the emptiness of it for a little while.
When I was younger younger, I would go out with friends and some of them would keep drinking until they essentially were legless. I call it "Finnish drunk", where people have the mindset that if they are going to start drinking, they are going to finish drinking - meaning they can't possibly drink any more, as they are passed out. They would spend hundreds of euros on drinking, and not even remember most of the night. In my opinion, they were looking for something, but they were substituting it with something else.
Then I have friends that spend a lot of money on clothes or gadgets or the latest music, or wine (I'm having a glass now), or whatever else. They replace their phones with a new model every six months, they buy clothes they never wear (tags still on), buy all the professional equipment for a hobby they give up on after a month. Again, why? What are they looking for and why aren't they satisfied with what they have?
"Be grateful for what you have" - Sure, I agree, but do not be satisfied with it if it is not satisfying your needs. A hungry person can be grateful for getting food, but if the only food they have access to is chocolate, it is going to kill them just as surely as starving, it is just going to protract the process and increase the suffering for longer. People don't think about it this way of course when they say this, as they make the assumption that "what you have" is healthy and enough to subsist on.
Perhaps if we were able to perfectly satisfy our needs with healthy choices, where we have the right nutrition, the right relationships, the right material goods, the right jobs and the right everything, perhaps we wouldn't slip, because we would in actual fact, have everything we need. But, these "perfect conditions2 are impossible, which means that we are always gong to be somewhat unsatisfied, so we either ignore our dissatisfaction, or do something about it. But, there are so many things (a few large and many small) that as we try to find the right peg to fit the many different shaped holes, we are going to get a long of them wrong, making decisions to eat an empty calorie substitute, instead of the nutrition our body is asking for.
And then of course, what our mind and body needs, might not even be available to us at all, which means we have to continually compromise on our needs and also, our wants. This means that we make choices as best we can, knowing it isn't actually going to make us happy, but we have no other option. How many of us drive our "dream car" - how many of us have our "dream house", what about "dream partner"?
None of us.
It is all compromise.
What I was thinking about while considering what my friend said as he went into another meeting, was how this relates to so much of our lives, where we live in an engineered world of continual dissatisfaction. Marketing tells us what we have now sucks, so we should buy what they are selling. Magazines tell us we are ugly, and we'd look better if we use their product. The media tells us the world is scary and we need to be more fearful.
Think of the people who talk about body positivity, yet can't take criticism of their bodies, even if it isn't directed at them. They see a model get back into shape a month after having a baby and they call it "unrealistic" for normal women. I hate to break it to you, but that model is a normal woman too - it is just that her normal is not the average normal. Who the fuck is body-shaming now?
On a side note, my wife gets body-shamed because of her mother body too - by other women. My wife weighs about the same now as before pregnancy and a lot of women seem to not like that. If only they knew she doesn't go to the gym, nor watch what she eats either!
People are different.
But this is the thing - most have expectations on the way the world should be and excuses as to why it isn't that way for them, often blaming others for their conditions, whether it be physical, emotional, psychological or financial. Most likely, these things have some correlation between them, as they probably all require some level of control to manage well in order to find balance and contentment. Get one out of alignment and the other three might suffer to the point that they are spiraling out of control.
Then, we splurge.
We are are out of balance so we buy gadgets, or eat, or one-night-stand, or get a facelift, or buy a car we can't afford, drink too much... fill the void.
But perhaps if we truly were doing what we need, we wouldn't need to splurge at all, because we have our needs fulfilled or, we feel that we are on the path to fulfilment. If we feel we are heading in the right direction and we feel good about what we are doing to get there - why would we deviate and self-sabotage?
When people say, "I can't afford to invest" while they are spending their money on void filling activities, I know it isn't because they can't, it is because they don't want to. It is like the body craving quality nutrition, and forcing it to consume McDonald's daily instead - then we wonder why we feel like shit, look like shit and act like shit.
All of our life is consumable experience and because we are what we eat, when we feed our body experiences that don't satisfy us, all our body can do is react and look for what else is in the fridge. If the fridge is filled with junk-food, it will never be satisfied and will keep searching, getting more out of balance in other areas, creating more voids and disruption - and increased dissatisfaction.
I don't know if it is possible to truly be completely satisfied in this life, as I think it is likely it is part of our evolutionary code in order to keep us advancing and evolving, but I do think with a little reflection, we might be able to do a better job of meeting our needs, rather than substituting them with our misguided wants.
Go treat yourself.
Taraz
[ Gen1: Hive ]