Bangladesh ; A Beauty queen of nature. Human mind will be refresh if anyone visit Bangladesh. I am a tour lover. I like to come to the nature as far as It's possible. I really don't want to miss any chance to visit the nature and the natural beauty.
Last month thus chance came to me. One of my best friends tanvy offered me to go to the Cox's bazar, the longest sea beach in the world.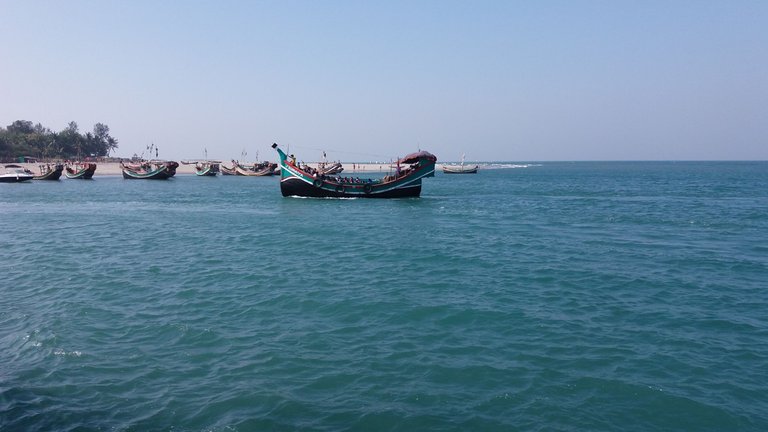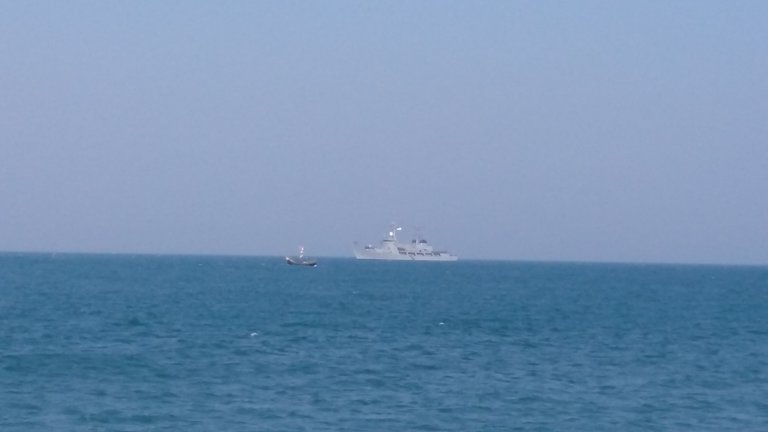 We went form Rajshahi - Cox's bazar at the 19th February. That was a great dqy to me. We were three in number form Rajshahi and some of our friends were going form dhaka.
At 5.00 pm our bus started. There were a nice weather. That was a calm and cool weather I can still feel.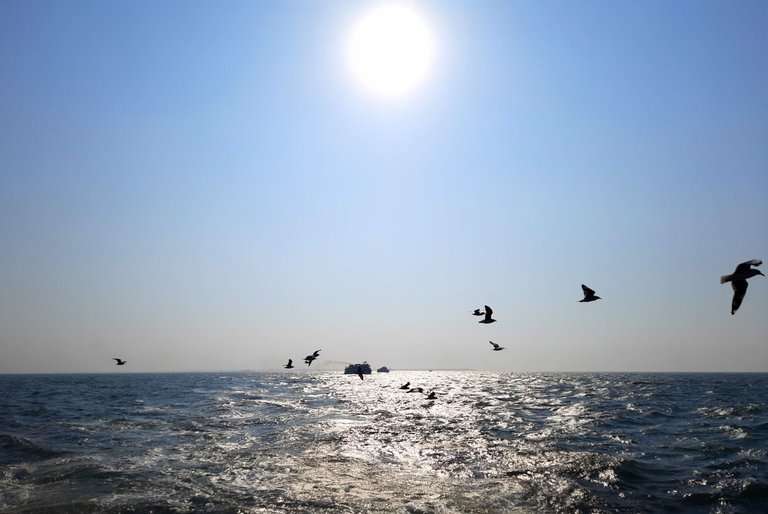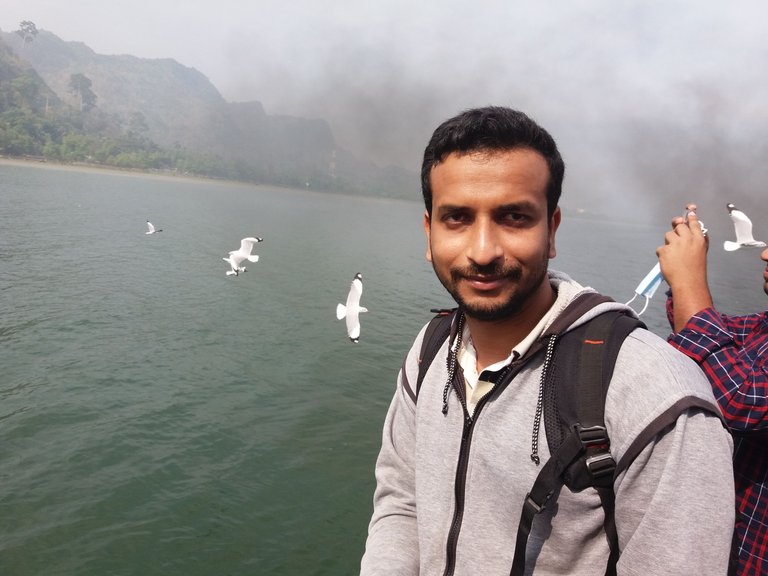 That was the largest journey in my whole life. The whole night journey, the whole night travel for a new spot. A journey for new experience. A journey for fulfill the thirstiness of our mind. I was a little excited. I literally didn't smoke but on that time i did. I did a lot for my excitement.
Whatever at 9.00 am our bus reached at Cox's bazar. That was a nice feelings. That was amazing feelings.
Full area was crowded. After reaching the area we had to find out our hotel to stay first and we did it. Then the real play began. The natural view,😍 coconut party, 😁 , swimming in the bay of bengal, 🙄...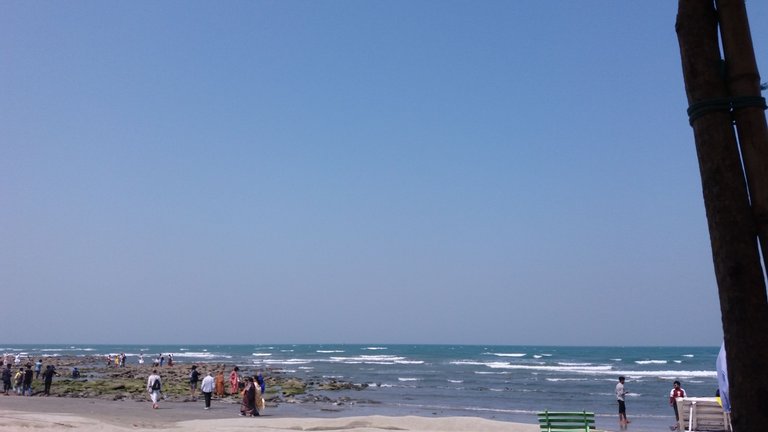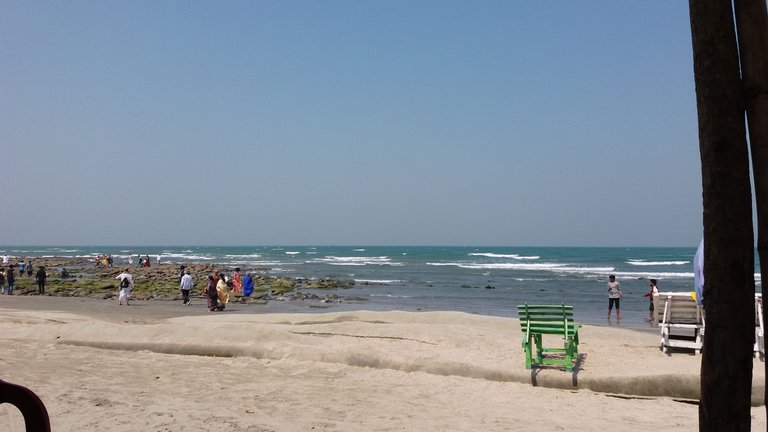 Smoking and watching and enjoying party.
Natural Beauty
Nature can be such beautiful I couldnt discover in my whole life. Nature could be such adventures, oh my god...
There was a lot of beautiful girls 😂, that was another part of beauty too😉😉😉.
Let's have some beautiful view first.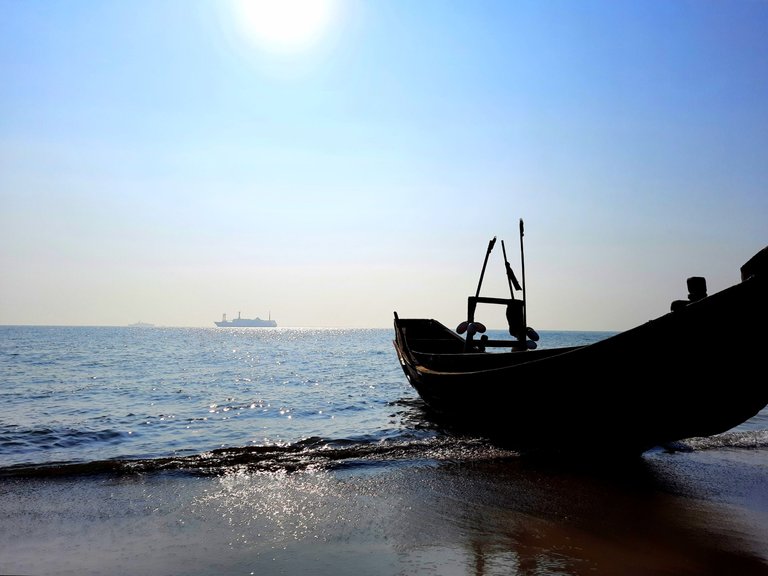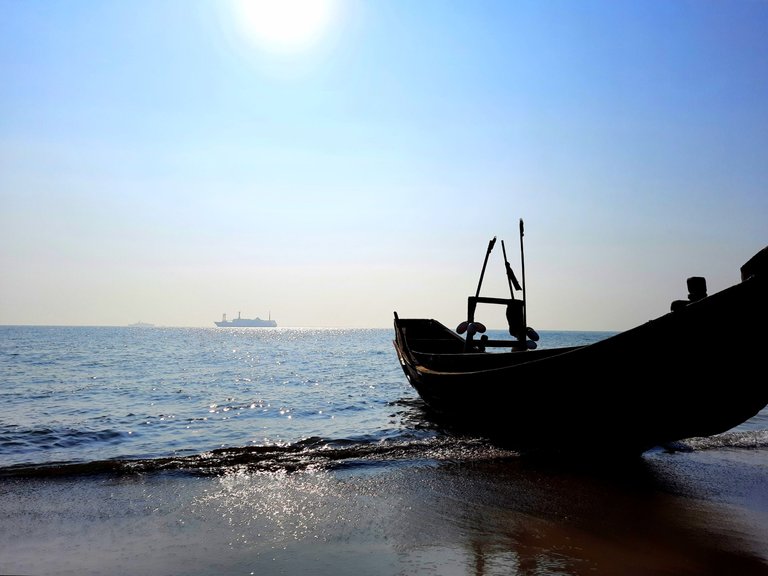 Look at the beautyful boat, those boat are used to catch fishes, fishermen always used thuse boat, the sun was in the aky, the beautyfull blue water was shining, the Reality could look like this I would never think. But, the day give me the chance to look at this beauty on my own eyes. I am very much pleased after having such beautiful journey.
You can see a ship far form the beach. That was the ship of Bangladesh navy. Bangladesh navy is a Guard of our sea.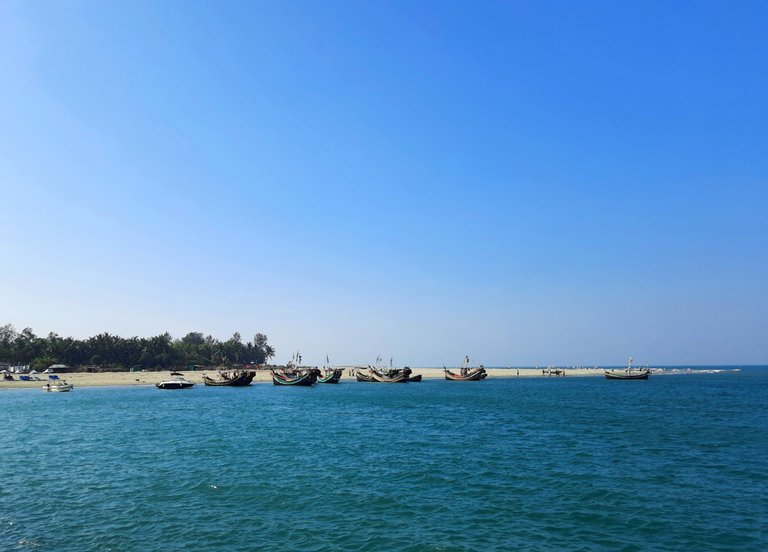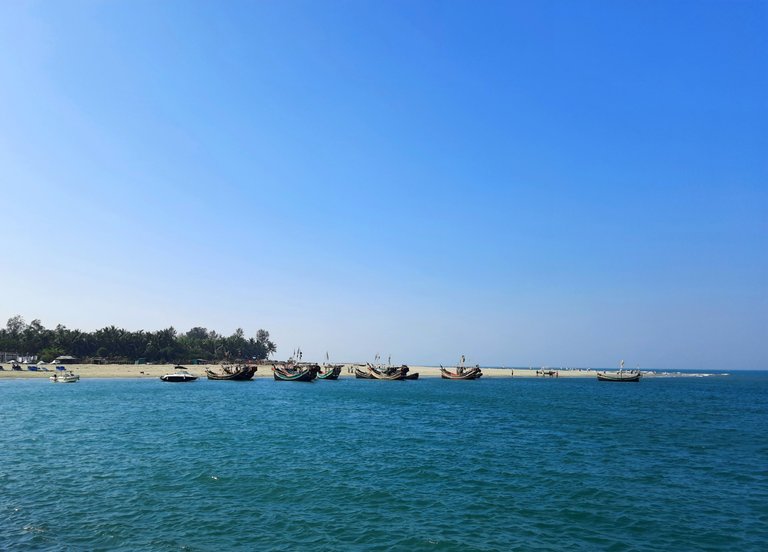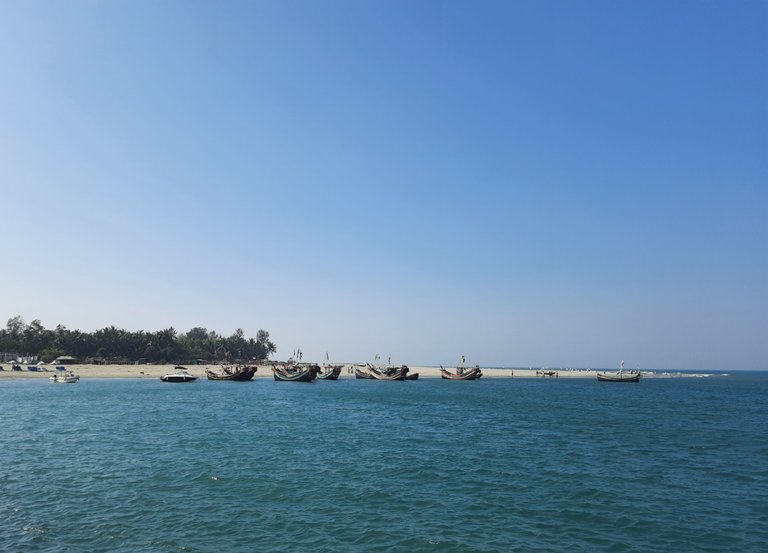 Blue Water
The water can kill with it's beauty. I have seen blue water in television many yime.. But, really a water can be blue with it's look which can show it's wealth in it, I didn't have any believe. There have a lot of fishes, fishermen were moving with their boat.
I saw flying birds behind our ship. I saw a lot of people trying to feed them. That was a regular journey on that way but I was there at a very first time. May be you could, remember when the journey was started I made a dtube video for my hive friends to say that yes, I am Going to make a huge journey and I did promise on that video that I will show a lot of pictures and videos for hive. Here is the first part of my writing. This is a blog on beautiful Bangladesh but wait for my videos. It could be more incredible for the hive users and hive useres will be surprised after watching the video.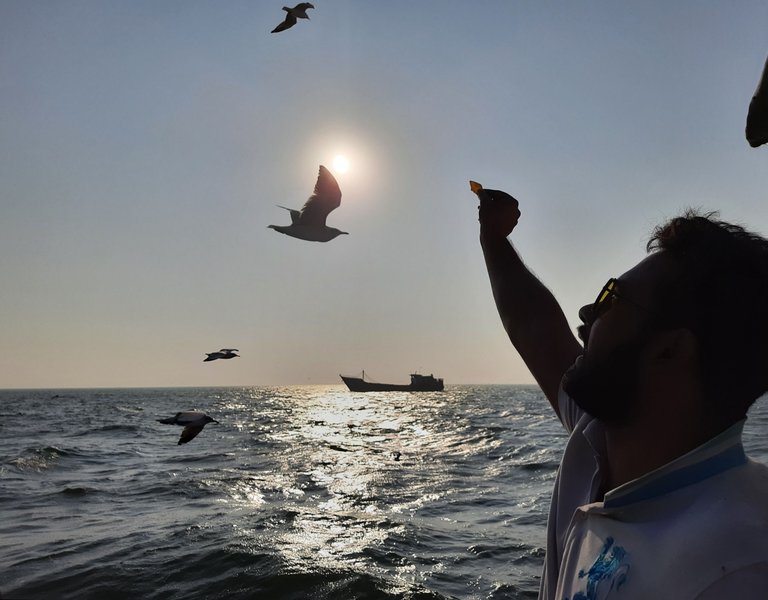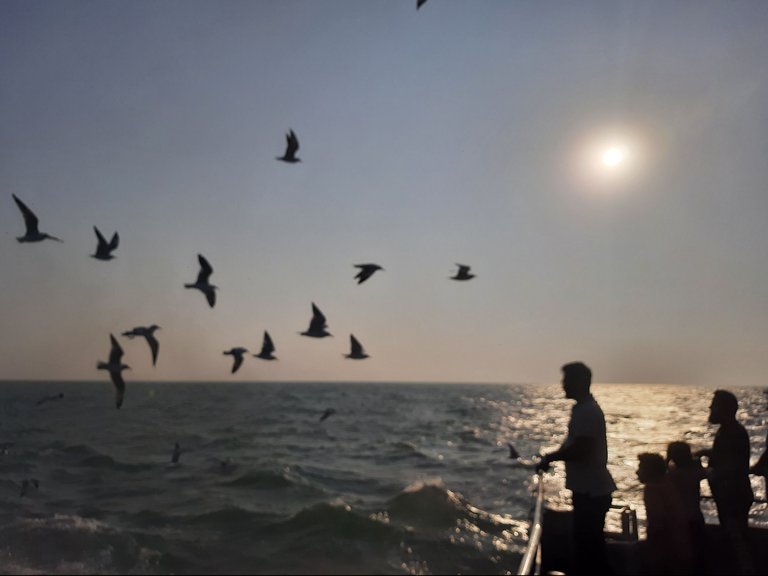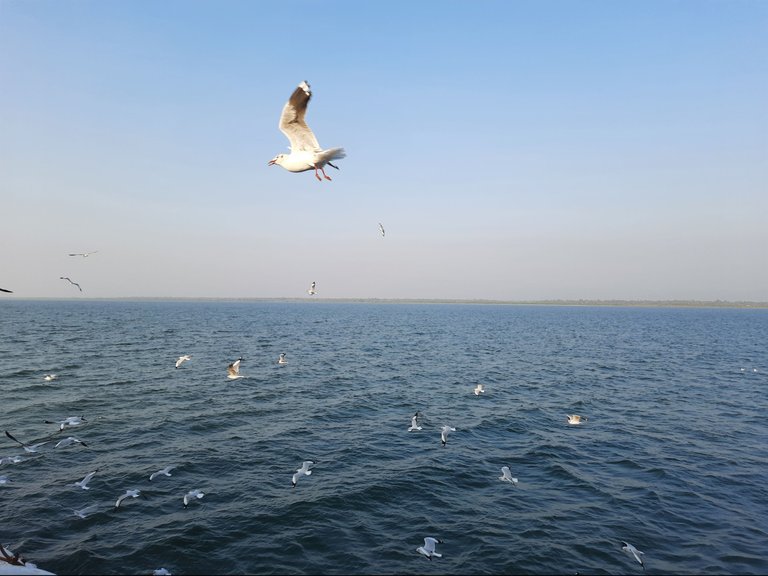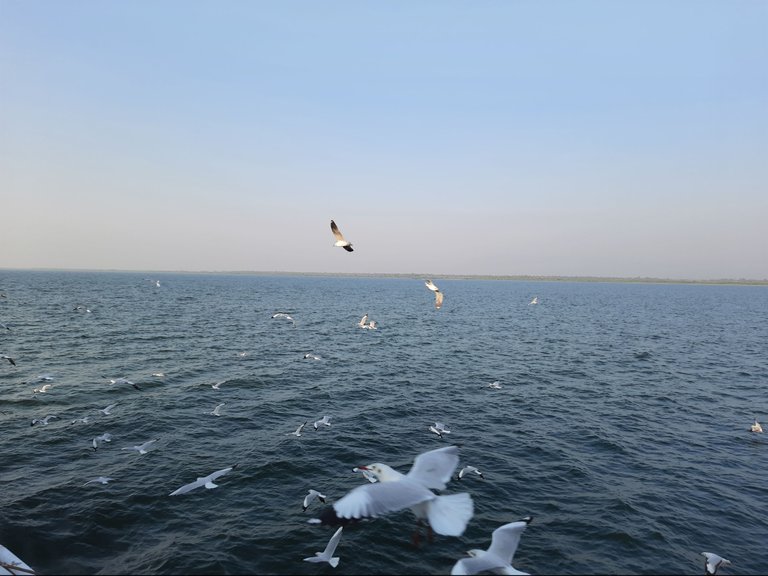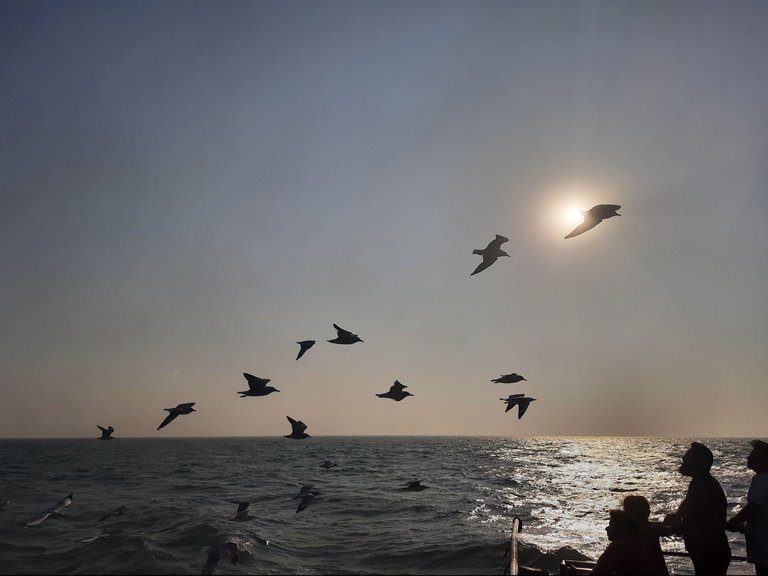 We were so much excited and didn't miss the chance to have group photos and selfies. We had a lot of grup photos that I can't share in just only one blog.
We have group Photos and specially the beach photographer, they were awesome. They move through the beach with DSLR camera and most of the time they will offer you to capture you and they must be paid for every picture. They are awesome photographer and we had use them.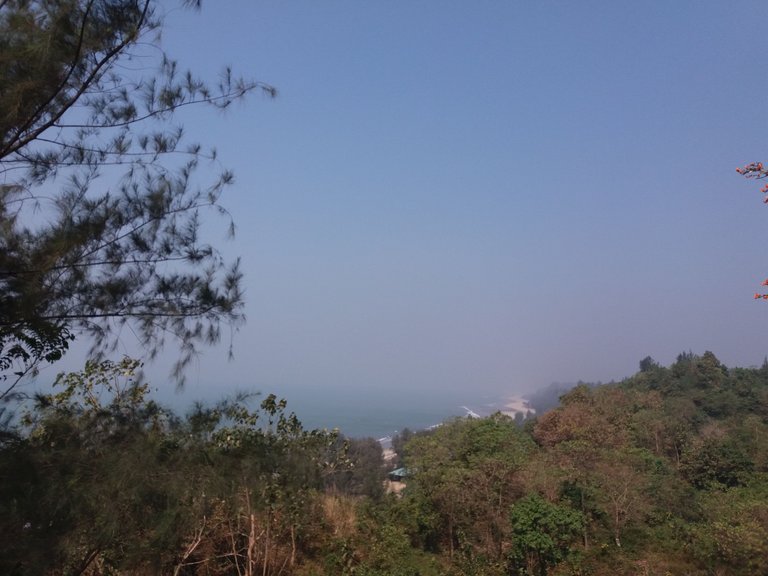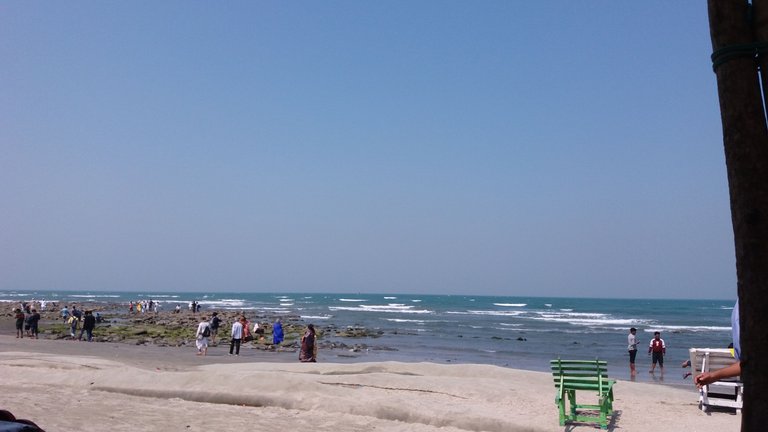 We went to the himchori jhorna. This is a picture form himchori hill. The sea looked like the Heaven form the hill. There was the beautiful merine road beside the sea. We went to the himchori through that marine drive. That was really amazing.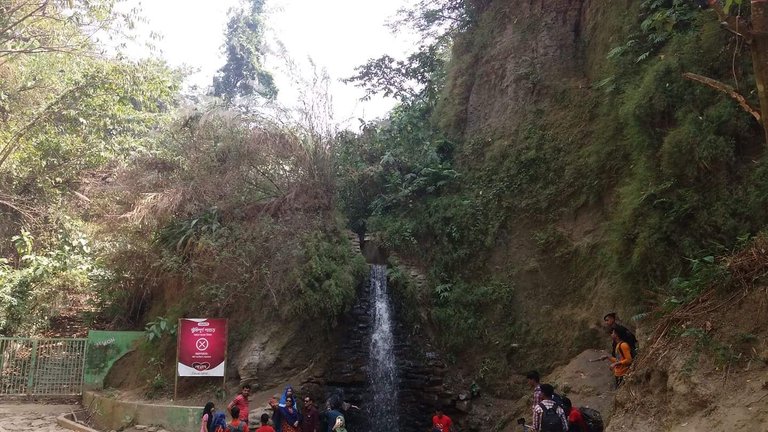 I personally like jhorna a lot. There was an attraction Between showare and me. But the hill was not the big one. The way of the track was not so easy we were tired but we had to do this because we don't want to loss the full view of that beautiful nature. That was really nice view. I never forget the journey, and this is one of those reason which make me more happy. Watching the whole bay of bengal form the hill. Himchori is really such a nice place.
I am not a bad photographer with my mobile 😁😁. You know It's my passion, i always like my own click. That's why I have such clicks. I am very much pleased about the ship journey because, the ship were moving through the Bangladesh / Myanmar border area. On that position, border is on the sea area.
We went there at the very morning but the te we came back was so good . Cause that was afternoon. On that case we had both a morning and a afternoon ship journey. That was a great chance for me to go to the nature and feel it form the closest position.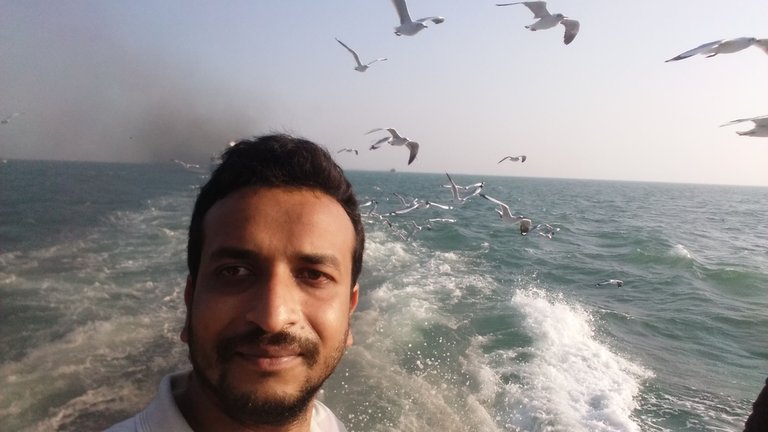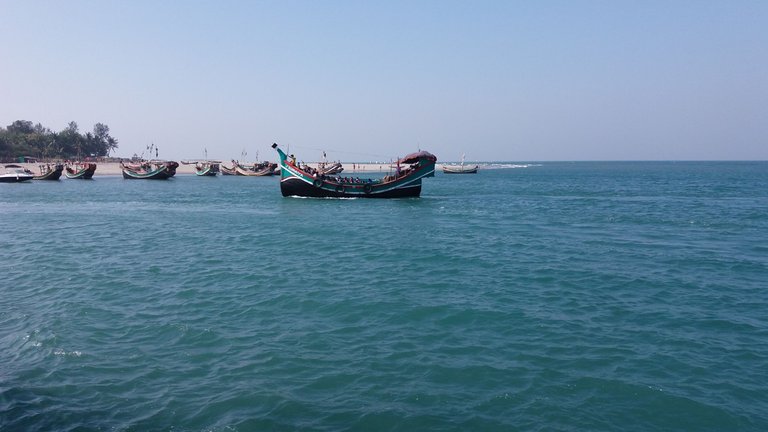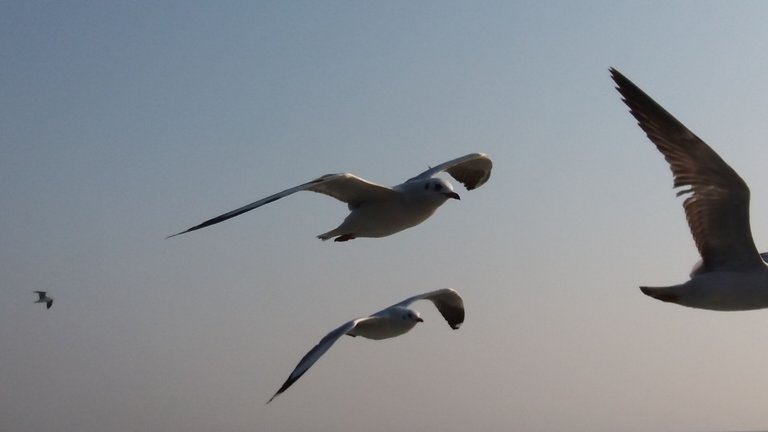 We had some picture with their DSLR. That was in saint martin obviously I wwill write one more blog about saint martin because, there is nothing to say again, cause I said before that we have a lot of photos and videos.
Here I am going to give some of them.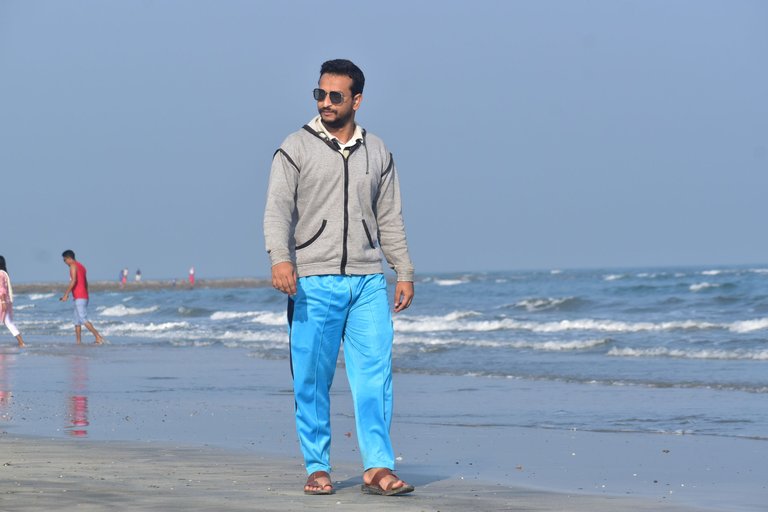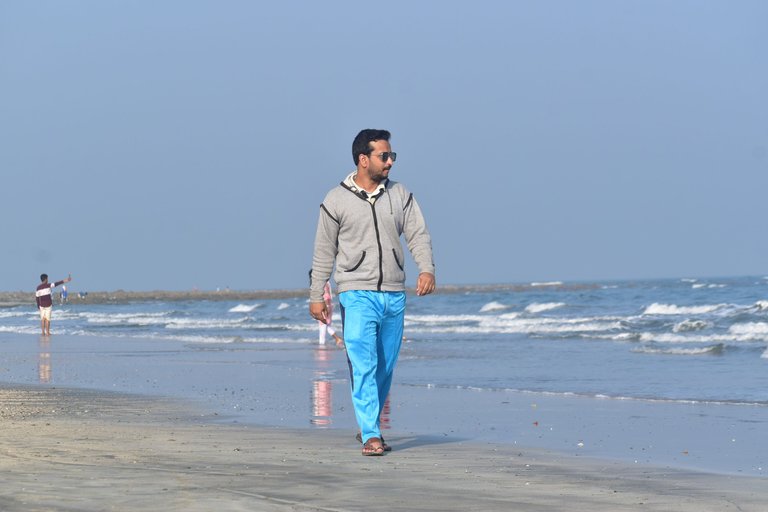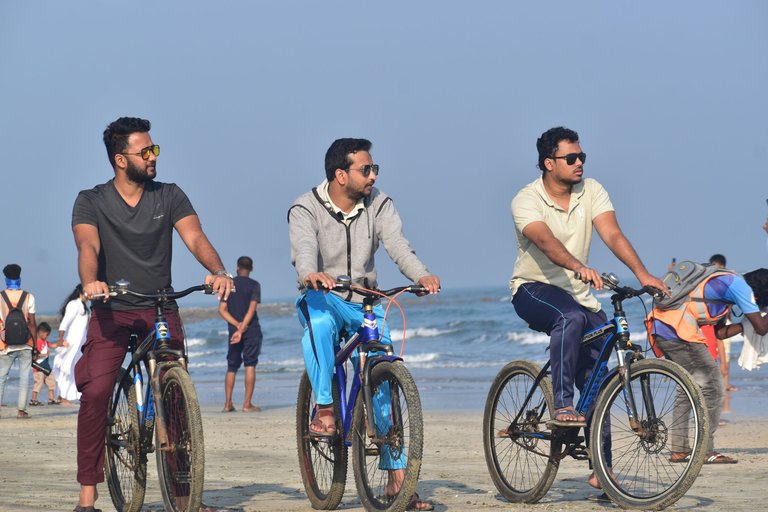 Oh, I have forgotten writing about by-sycle. We obviously didn't buy it. Or carried it form our home town. Ha ha ha..
Don't worry, it can be haired. We have haired our sical form local stand. So, If you think to ride sical than it will be more adventures for you. The price is very low. You have to pay only 40 taka per hour.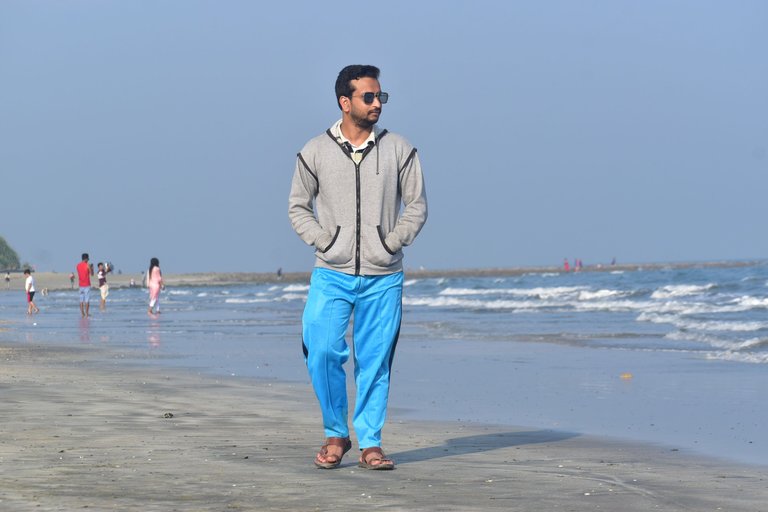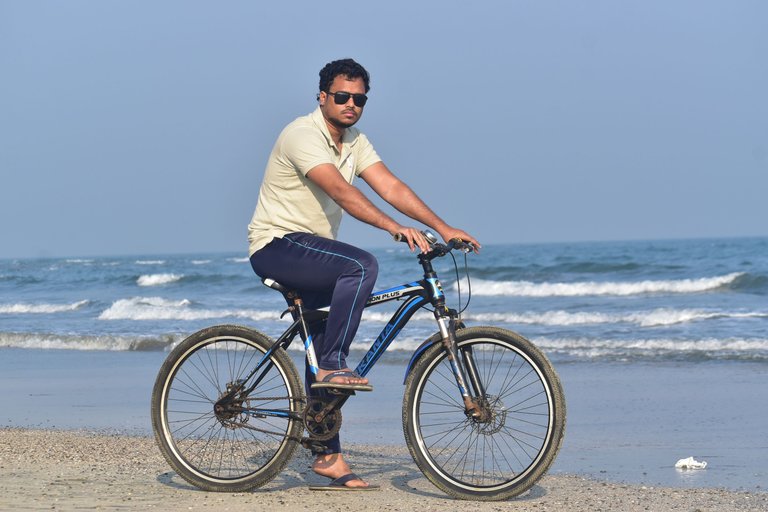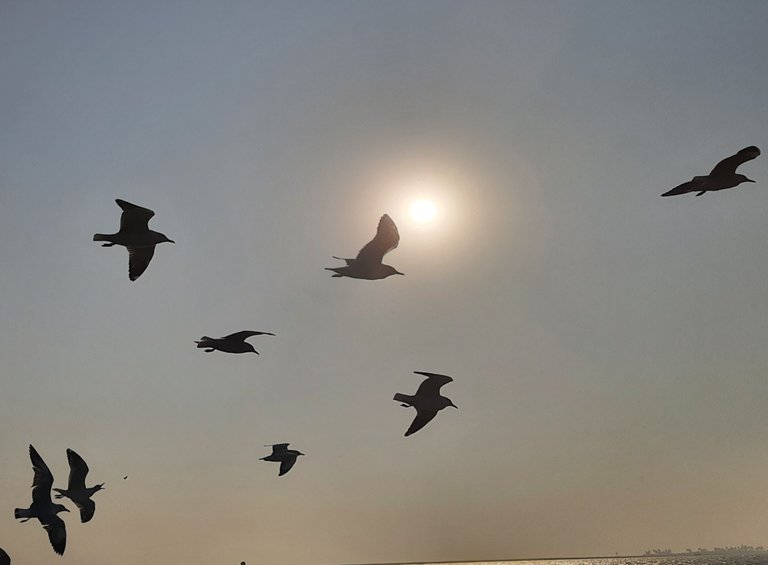 So, there is nothing to hurry about and it's the most important weapons for enjoying the saint martin island. The island is only 8 square kilometres. So, you need to spend almost 3 hours to visit whole island and you can do it very easily.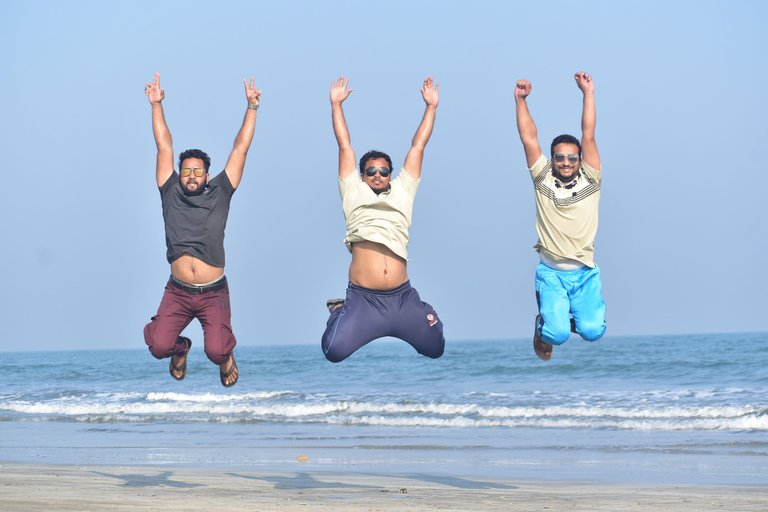 Cox's bazar and saint martin Island are the most beautiful place I have ever seen in my entire life. So, by writing this blog I am inviting you to visit Bangladesh and Cox's bazar. If you already visited Bangladesh but didn't go to Cox's bazar, then you missed the real beauty of Bangladesh. Thanks for reading my blog.