---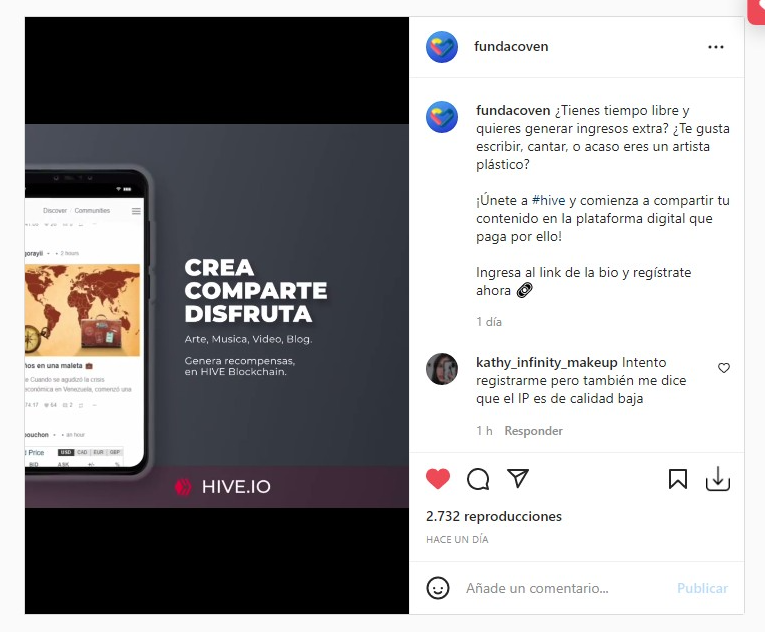 Hello, dear community, The Instagram campaign is about to end and we want to share with you some impressions about it.
In this opportunity, we made a small video of 20 seconds in order to promote HIVE through blogging and content creation. For this purpose, we had $100 looking for an audience between 18 to 55 years old interested in the areas of technology, blockchain, and cryptocurrencies.
The summary of the campaign so far is as follows: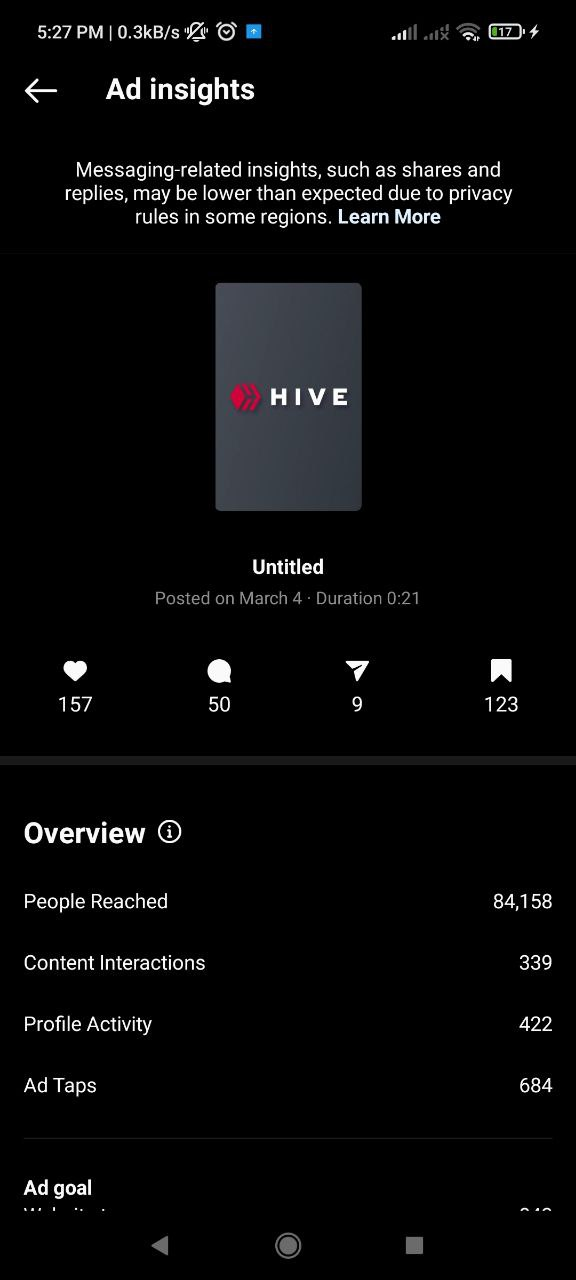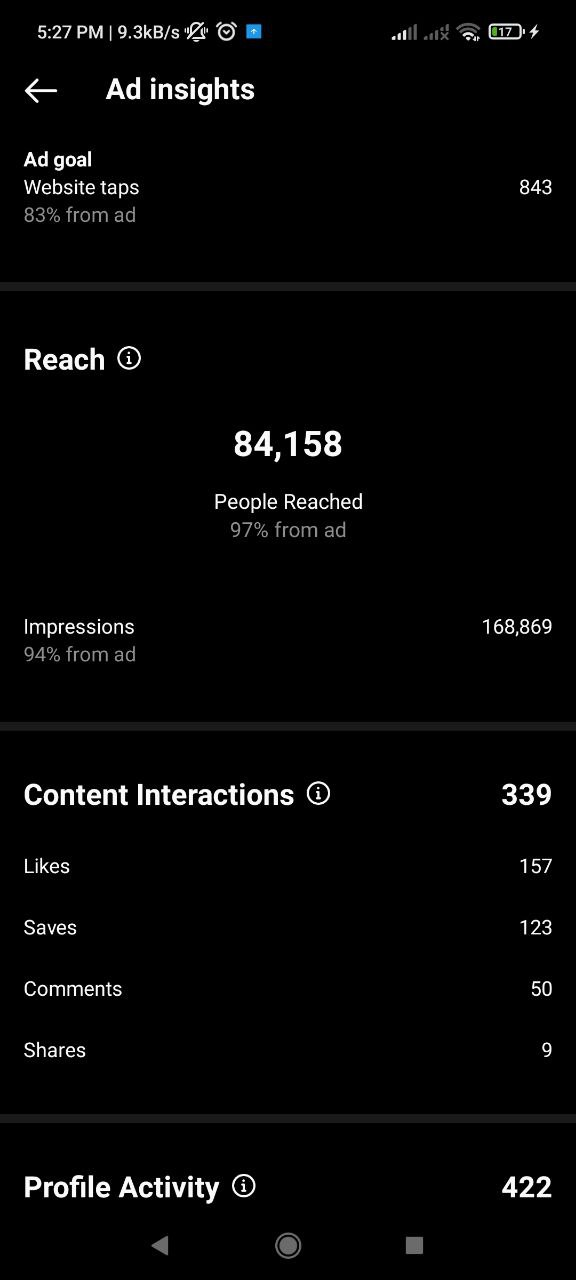 As you can see a total of 84,158 people have been reached of which at least 843 have clicked the advertising sign-up button. This button is linked directly to the @ecency account registration window:https://ecency.com/signup?referral=fundacoven
The ad also had more than 168,000 impressions within the Hispanic community.
Registered users with our direct links:
According to @ecency , a total of 10 new users have registered using the invitation link provided, however, it should be noted that many users wrote privately indicating a low-quality IP error.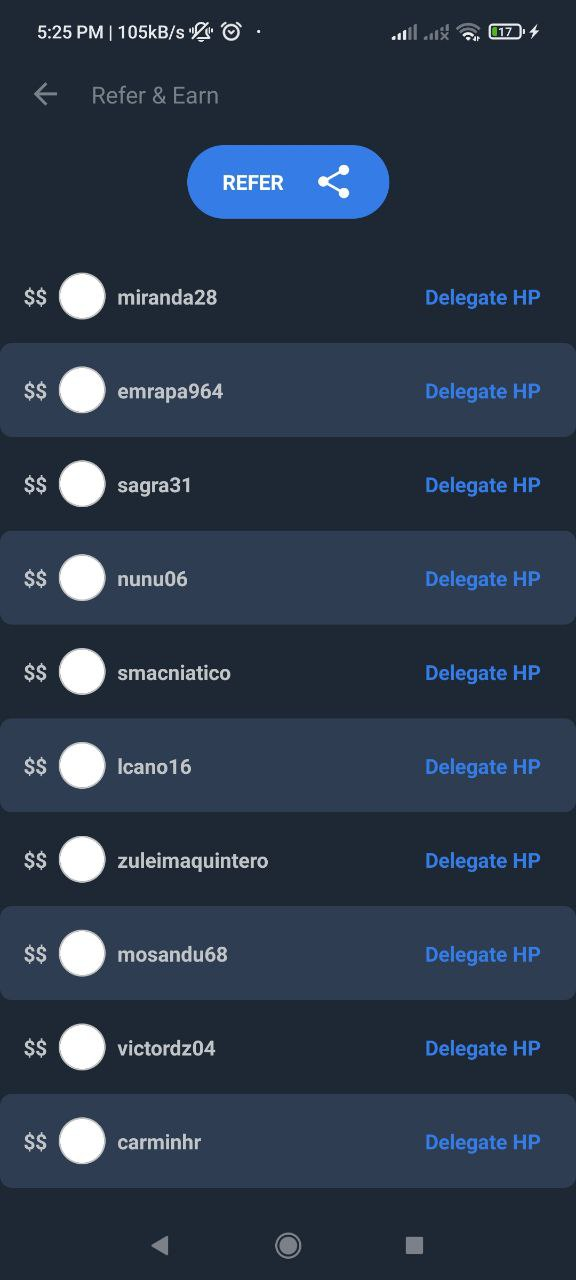 Likewise, 2 users registered through hiveonboard using our referral link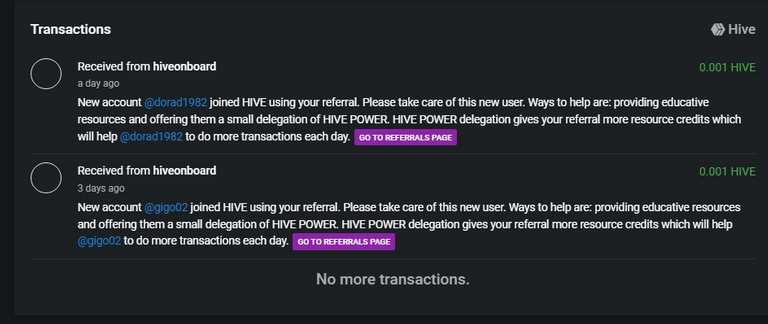 We hope that more people will use the platform and we can continue to spread HIVE capabilities in the Hispanic community.
We thank you for all the support you have given us and invite you to contact us to continue receiving your donations in order to help the population in need.
---
Spanish:
Hola querida comunidad, La campaña de instagram está por terminar y queremos compartir con ustedes algunas impresiones sobre la misma.
En esta oportunidad, realizamos un pequeño video de 20 segundos con el fin de promocionar a HIVE a través de la creación de blogs y contenidos. Para ello, contábamos con 100 dólares buscando un público de entre 18 a 55 años interesado en las áreas de tecnología, blockchain y criptomonedas.
El resumen de la campaña hasta el momento es el siguiente:
Como se puede ver se ha llegado a un total de 84.158 personas de las cuales al menos 843 han hecho clic en el botón de inscripción a la publicidad. Este botón está vinculado directamente a la ventana de registro de la cuenta @ecency:https://ecency.com/signup?referral=fundacoven
El anuncio también tuvo más de 168.000 impresiones dentro de la comunidad hispana.
Usuarios registrados con nuestros enlaces directos:
Según @ecency , un total de 10 nuevos usuarios se han registrado utilizando el enlace de invitación proporcionado, sin embargo, hay que tener en cuenta que muchos usuarios escribieron en privado indicando un error de IP de baja calidad.
Asimismo, 2 usuarios se registraron a través de hiveonboard utilizando nuestro enlace de referencia
Esperamos que más personas utilicen la plataforma y podamos seguir difundiendo las capacidades de HIVE en la comunidad hispana.
Les agradecemos todo el apoyo que nos han brindado y los invitamos a que se pongan en contacto con nosotros para seguir recibiendo sus donaciones con el fin de ayudar a la población necesitada.
---