It's New Years Day right now, 'Happy opening sentence!!' :fireworks: I like to update your feed with fresh content every three or fouriversix'ish days and it's been about that long since I typed something up so here I am—right on schedule. Welcome back! You're the only reason I attempt a posting schedule. Hive is still the only social media platform I've shared content and, without it, without you consuming it, Pura would probably have me scheduled to play The Quiet Game several times a day which I'd lose (every time) and I suck at losing. Thank you! I'm not a loser today because of you.
My satire pants are hangin in the closet this round. The stunning @puravidaville and I enjoyed another Christmas together, just the two of us, and I don't need special pants to tell you about it cuz I took pictures. I also don't plan on dropping a thousand words but these first two paragraphs suggest that theory's shot to shit so I might as well put on my pants and come out of the closet.
Record setting snowfall, that's what they called it. I'd question it if we weren't here like I do everything these days cuz the more these devices evolve, the less trustworthy they become but we're here, it's true. They also said it's only the seventh white Christmas this area has experienced in 110 years. I can only confirm last week.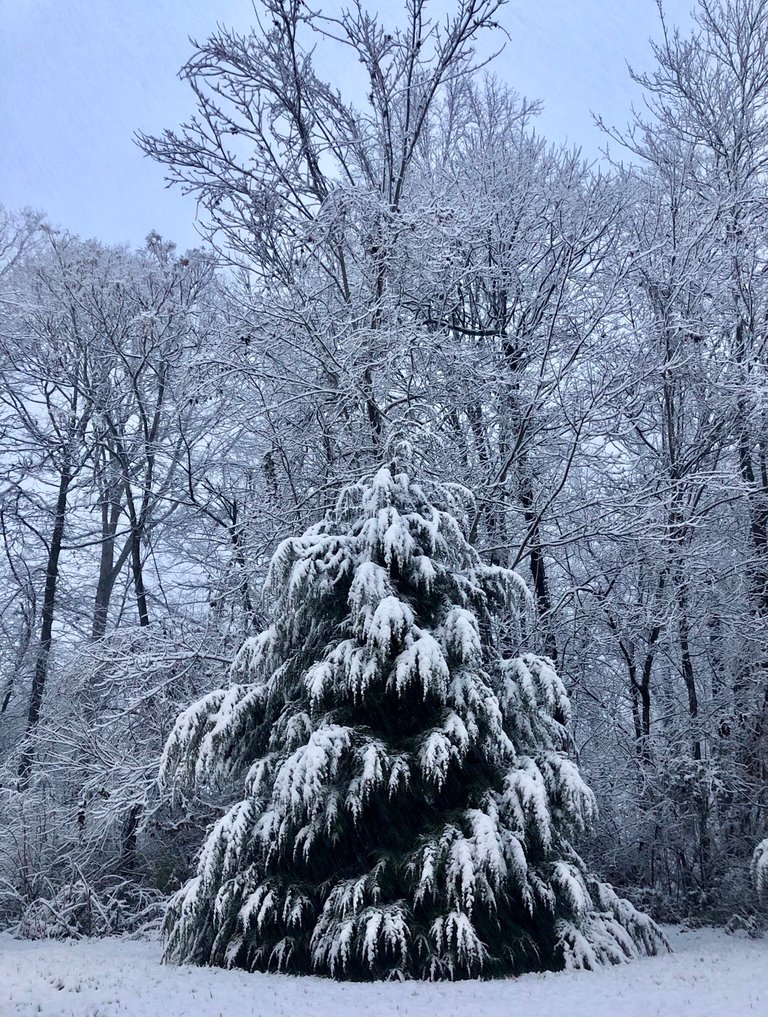 12.25.2020
First white Christmas I ever experienced—Pura too. It's all record setting to us. Where I come from it's anywhere between 73 and 86 year round so the only white fluffy stuff we've heard about is Peruvian snow cones. To put that cover image in perspective, this is the same back door view on New Year's Day.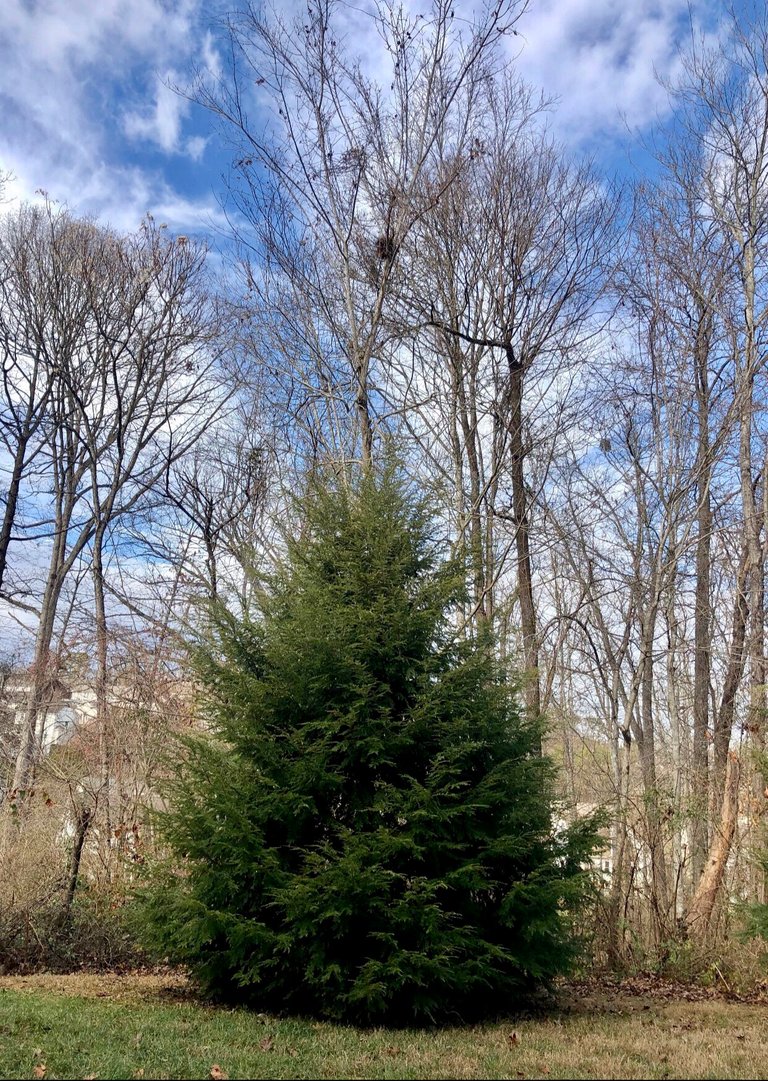 01.01.2021
We exchanged stockings first. That's the extent of our gift exchange on Christmas Day in the PuraDays Tableau (coolest link ever). We don't exchange gifts traditional to Christmas celebration, per se. We separate a pair of socks from the sock drawer, one for each, stuff the few items inside we got for each other, call the sock a stocking and appreciate the day.
She got lotto tickets and gum. I got dark chocolate peanut butter cups
Pura's a gangster in the kitchen. Breakfast is always a homerun. This year's Christmas breakfast had a special touch on it—the syrup. She whipped up these pancakes for us out of thin air, hemp hearts, all the gluten free floury stuff, protein powder and ground cashews, topped with banana, strawberry, and pecans. The syrup—Upstate New York.
Thanks @thebigsweed! Thanks @farm-mom! Breakfast was sweet. Ps—I'm unable to ration my current supply until next Christmas.
Just sayin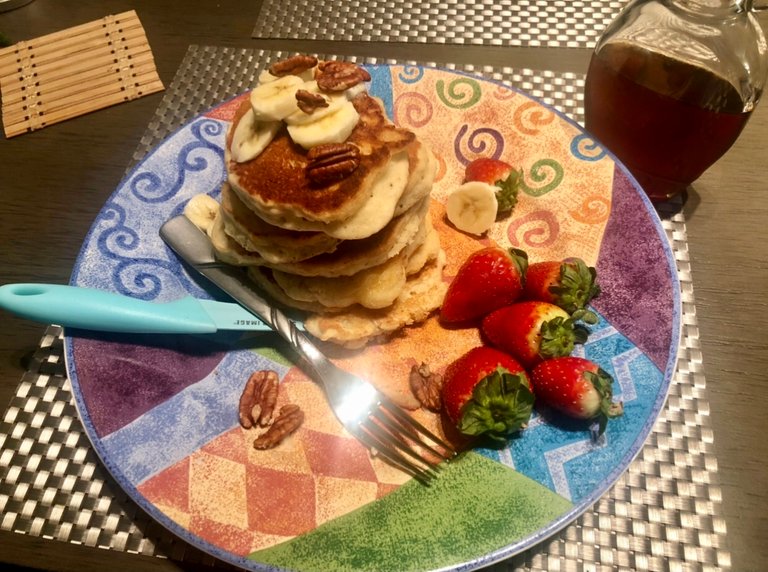 Breakfast
Then we played some games, made shapes with paint, played games with painted shapes, and whatever else we did until it was time to enjoy another kitchen masterpiece together. All while it snowed outside—right outside! As in freezing cold right outside the door outside.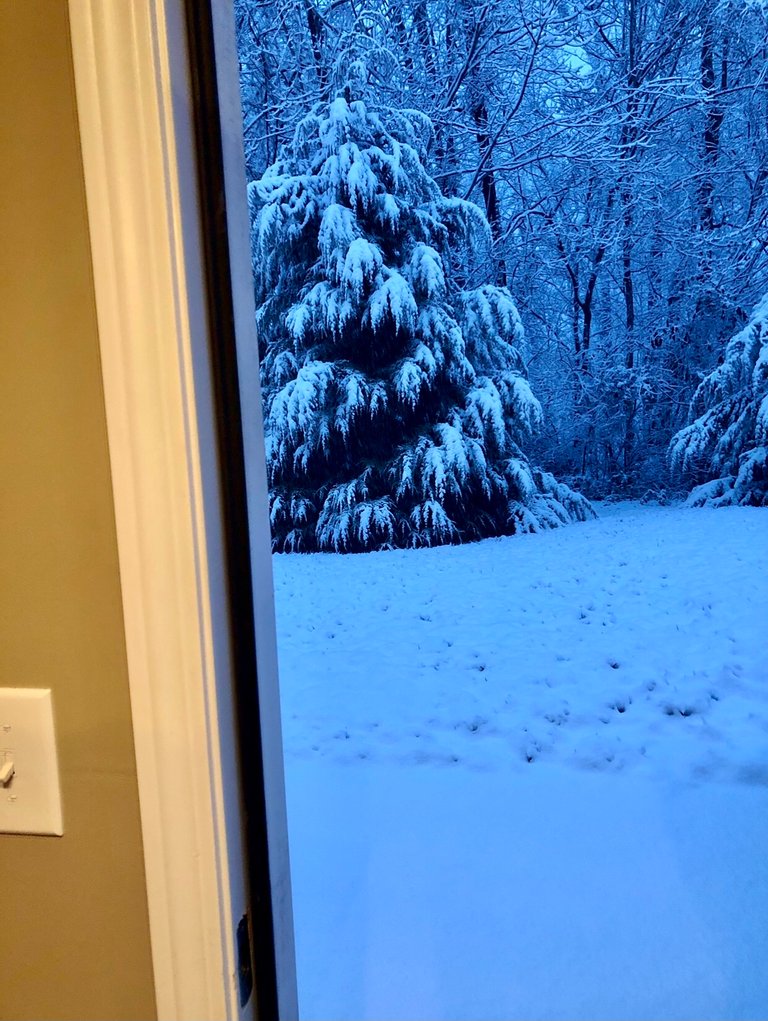 Brrrr
We might've caught a movie on the big screen. We call the laptop big screen cuz we don't own a TV. It must not have been a good of a movie, though, cuz I don't remember it. Either that or we passed enough back and forth to forget it. Or maybe we didn't even watch one. Whichever the case, each are justifiably forgettable circumstances.
How cold was it outside? Freezing. 🥶 Colder than a polar bears toenails—that's how. Something like low teens. So cold the water bottles in the car froze solid.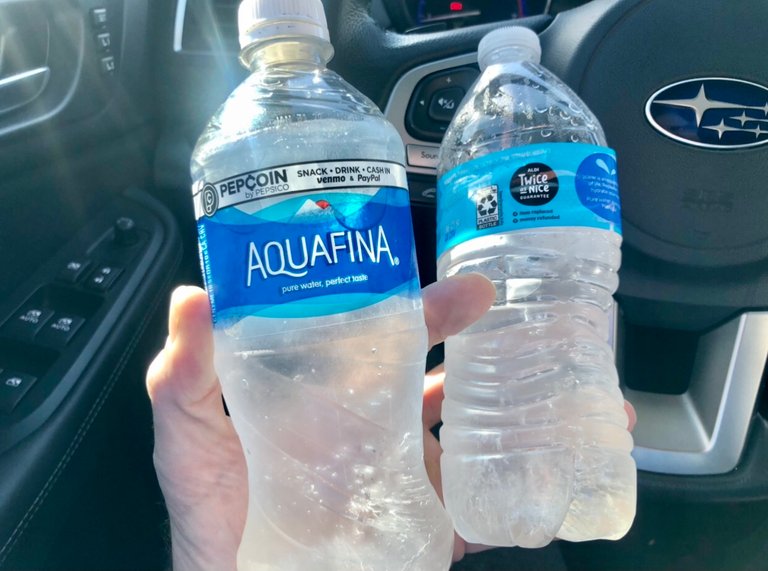 Ice trays
How cold was it? Bone chilling. 🥶 Colder than the other side of your pillow—that's how. So cold the car was in the following condition two days after Christmas. I had to invest in one of those window scraping things cuz Pura needed the spatula in the kitchen which, by the way, worked equally as well as the window scraping thing for 1/3 the price.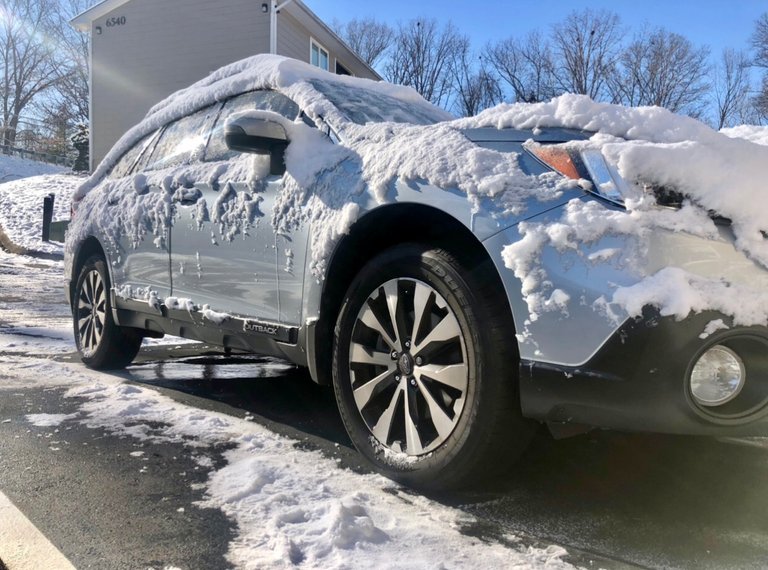 Ice box
Christmas spread. This year it was Italian inspired. We enjoyed such an incredible dinner last year in Rome, she wanted to mimic the authentic Italian flavors.
Broiled salmon marinated in goddess dressing with fresh dil and lemon accompanied by Italian ciambotta stew, sprouted seed crackers, two imported Italiano Parmigianas, arugula and a Greek salad.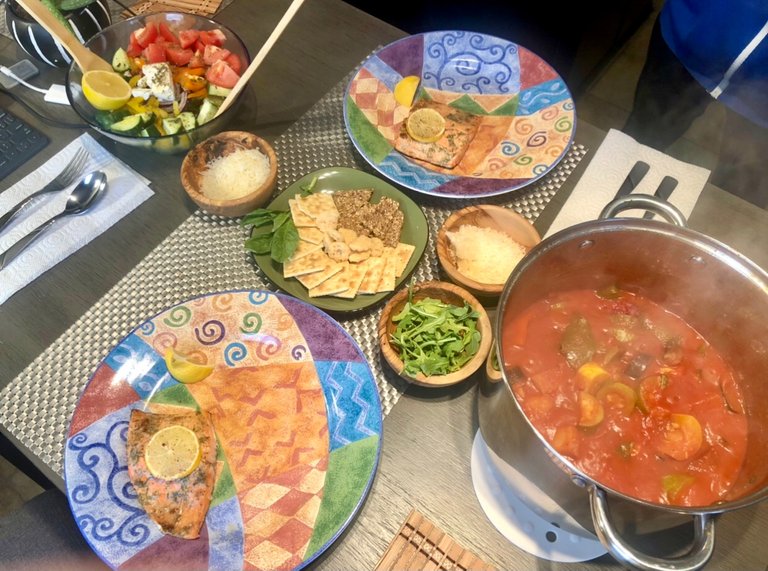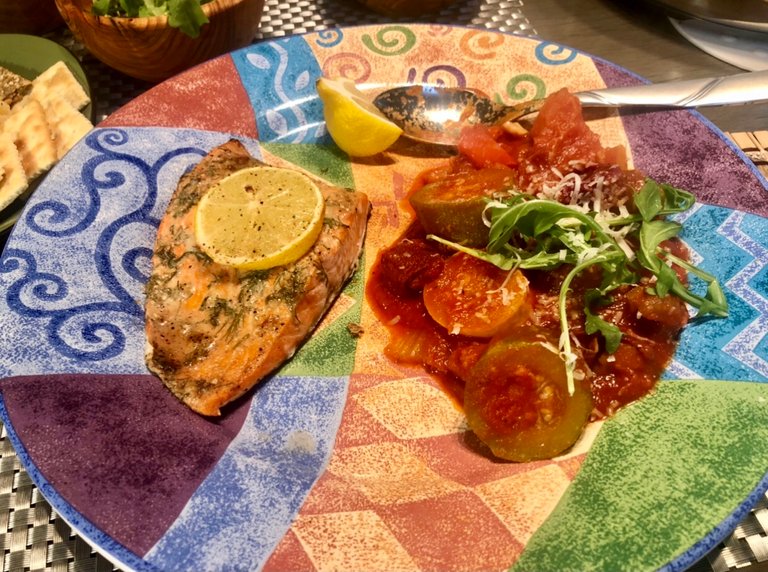 Bón appetite!
Dessert. Of course! Not everything belongs on the internet.
Other dessert. Candles, strawberries, chocolates and mince pies. If you've never had a mince pie or this is your first time hearing of them, change that. Add change that to your 2021 to-do list.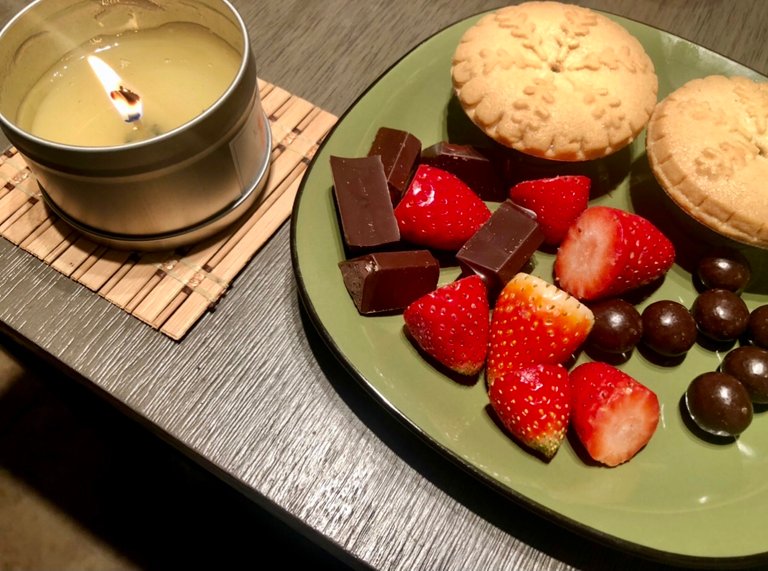 How it Went Down On Christmas
How'd it go down where you are? That's how it went down at the PuraDays Tableau (in case you missed the first one). We enjoy spending the holidays just she and I, we socialize year round—keeps things simple. We were invited to spend the holiday with some friends of ours and their extended family—we'll see them later today. Christmas and Thanksgiving, we keep those clear for each other.
I snapped some shots of the snow melting across the trees in the back yard as the sun went down. We gave thanks for everything around us, wished nothing but the best for those in our lives, said a prayer for everyone we know and don't know because it's easier that way and covers a lot of ground before calling it a wrap—peace ✌🏻 the fuck out, 2020! Hello, 2021.