Hola comunidad de
@hive
! Estoy aquí para presentarme cordialmente 😃. Mi nombre es Karen Alves tengo 27 años de edad. Soy artista y nací en Venezuela. Estudié arquitectura por varios años. En esos tiempos estaba empezando a decaer muchísimo la economía del país y las cosas no iban bien para mi familia; por lo que me pregunté si esa era la carrera a la que me quería dedicar; porque aunque era buena en lo que hacía y hallaba inspiración en mis proyectos y en el arte, no era lo que quería hacer realmente. Entonces fue cuando inicié con los idiomas. Hablo inglés y lo he estudiado desde que era niña. Estoy en segundo nivel de italiano y portugués. Me gustaría seguir aprendiendo idiomas y viajar por el mundo para conocer culturas diferentes.
Hi
@hive
community! I'm here to cordially introduce myself 😃. My name is Karen Alves, I am 27 years old. I'm an artist and I was born in Venezuela. I studied architecture for several years. In those times the country's economy was beginning to decline a lot and things were not going well for my family; so i asked myself if that was the career I wanted to dedicate; because although I was good at what I did and found inspiration in my projects and art, it was not what I really wanted to do. That's when I started with languages. I speak English and have studied it since I was a child. I am in second level of Italian and Portuguese. I would like to continue learning languages ​​and travel the world to learn about different cultures.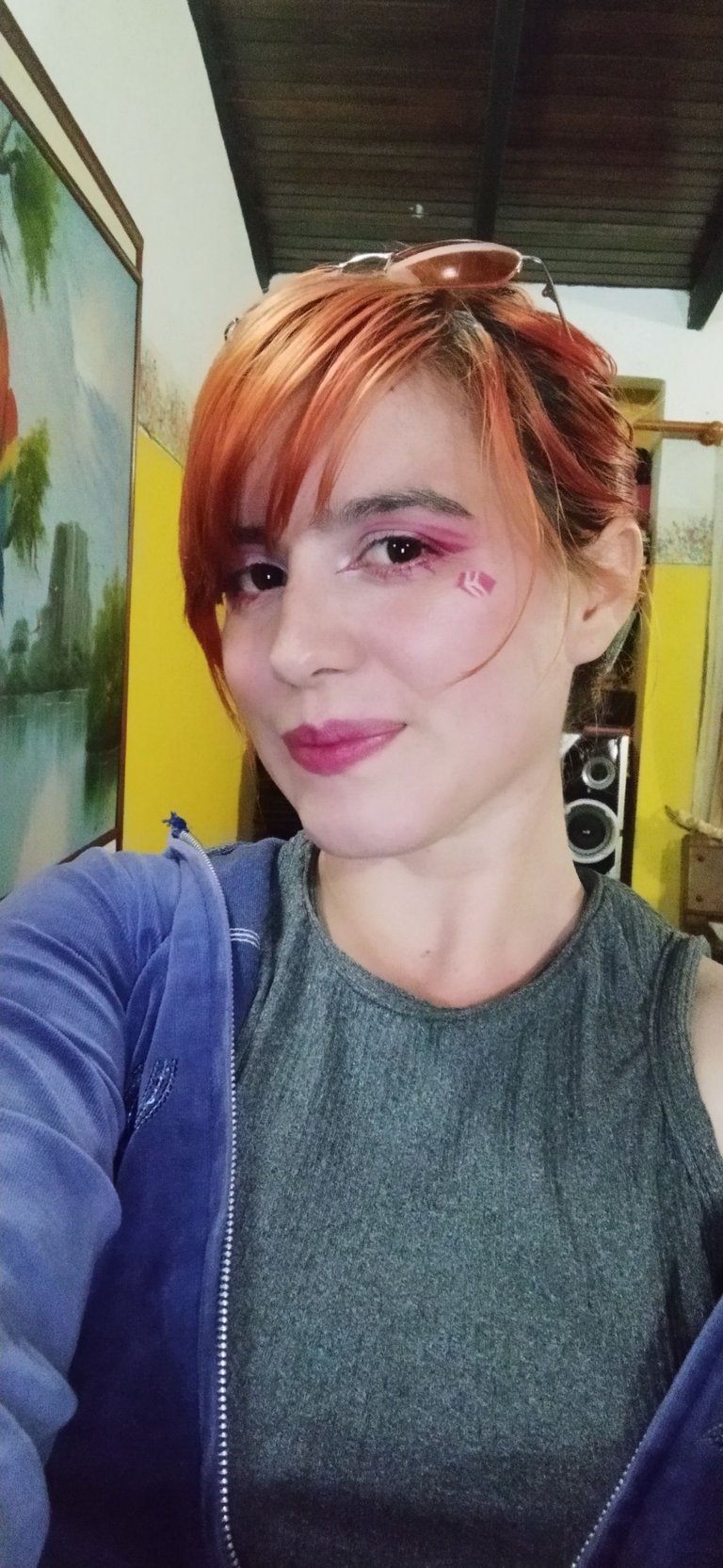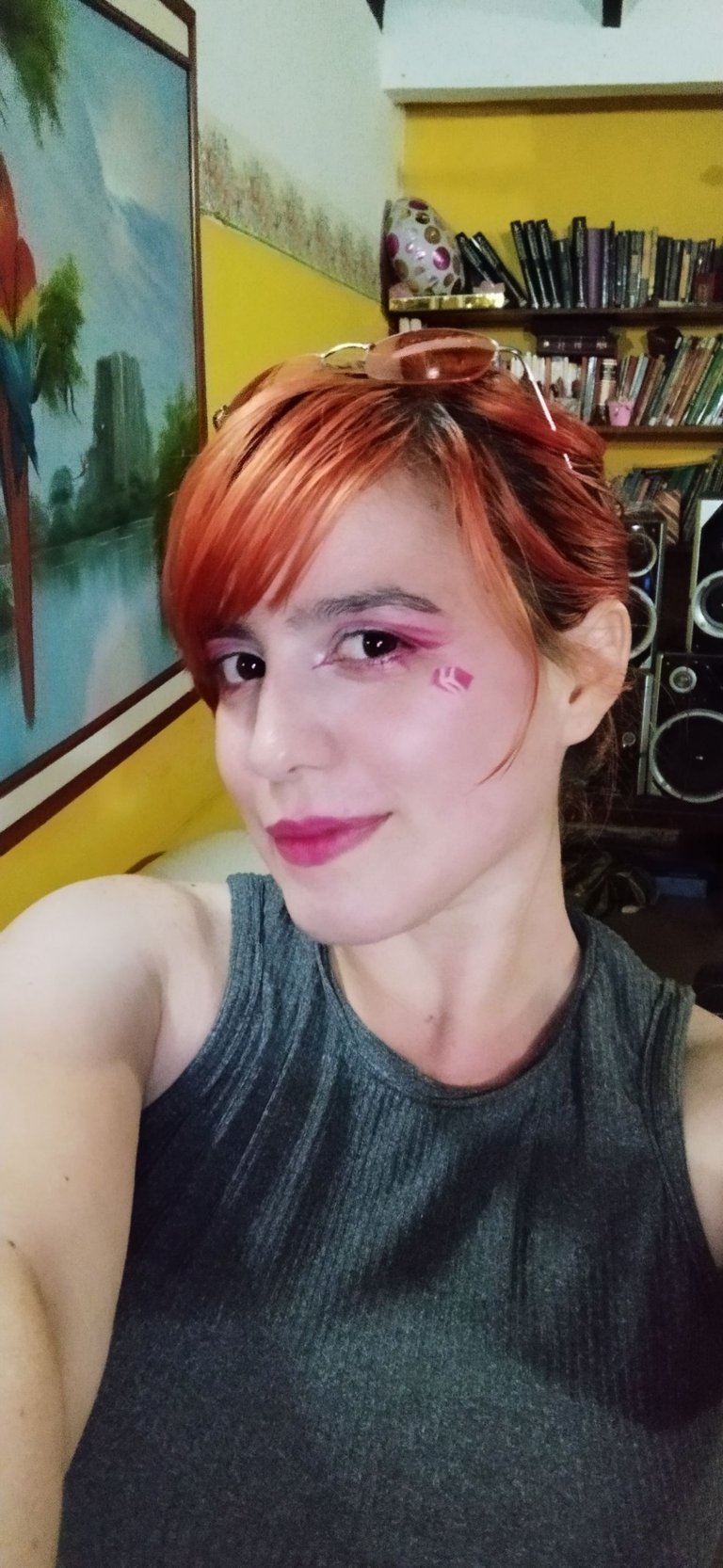 Maquillaje para #Hive!
Makeup for #hive!

Aunque no finalicé la carrera de arquitectura aprendí muchas cosas para usar en futuros proyectos, como el diseño de la cafetería que siempre he soñado tener. Amo con pasión el café☕️. Mi sueño es tener un espacio donde pueda brindarle a mis clientes el placer de leer y tomarse el perfecto café en un ambiente delicioso con olores y sonidos que los transporten.
Although I did not finish my architecture degree, I learned many things to use in future projects, such as the design of the coffee shop that I have always dreamed of having. I passionately love coffee☕️. My dream is to have a space where I can offer my clients the pleasure of reading and having the perfect coffee in a delicious environment with smells and sounds that transport them.

En estos últimos años conocí el maquillaje y he aprendido que no solo es para esconder imperfecciones del rostro o resaltar la belleza, sino que también ayuda a verse mas prolijo a la hora de trabajar en público y dar confianza. Quiero prepararme para poder maquillar profesionalmente y que las personas se sientan hermosas y ver sus rostros alegres luego de haberlas maquillado.
In recent years I have come to know about makeup and I have learned that it is not only used to hide facial imperfections or highlight beauty, but also helps to look neater when working in public and gives confidence. I want to prepare myself to be able to do professional makeup and for people to feel beautiful and see their happy faces after having them done.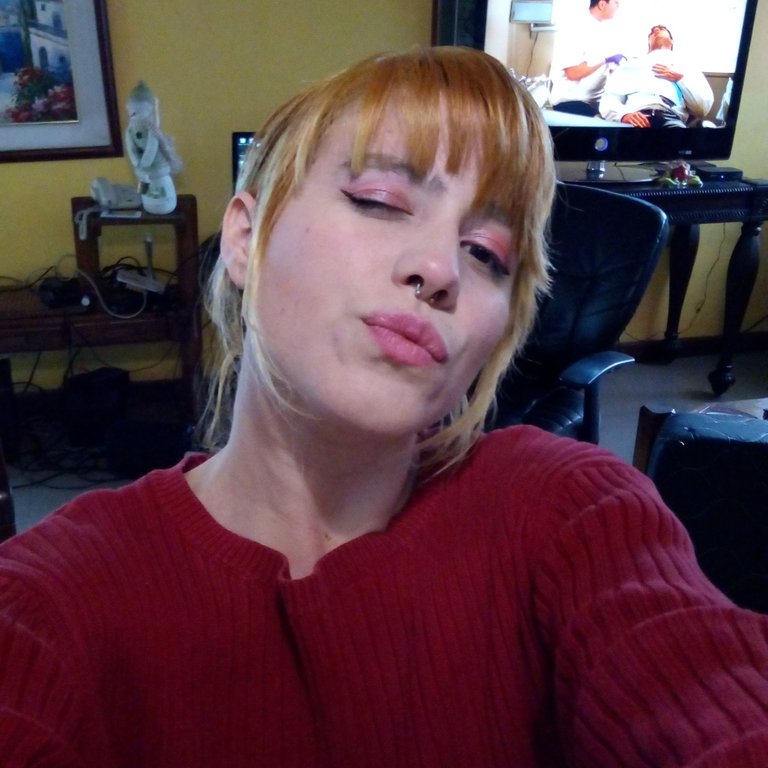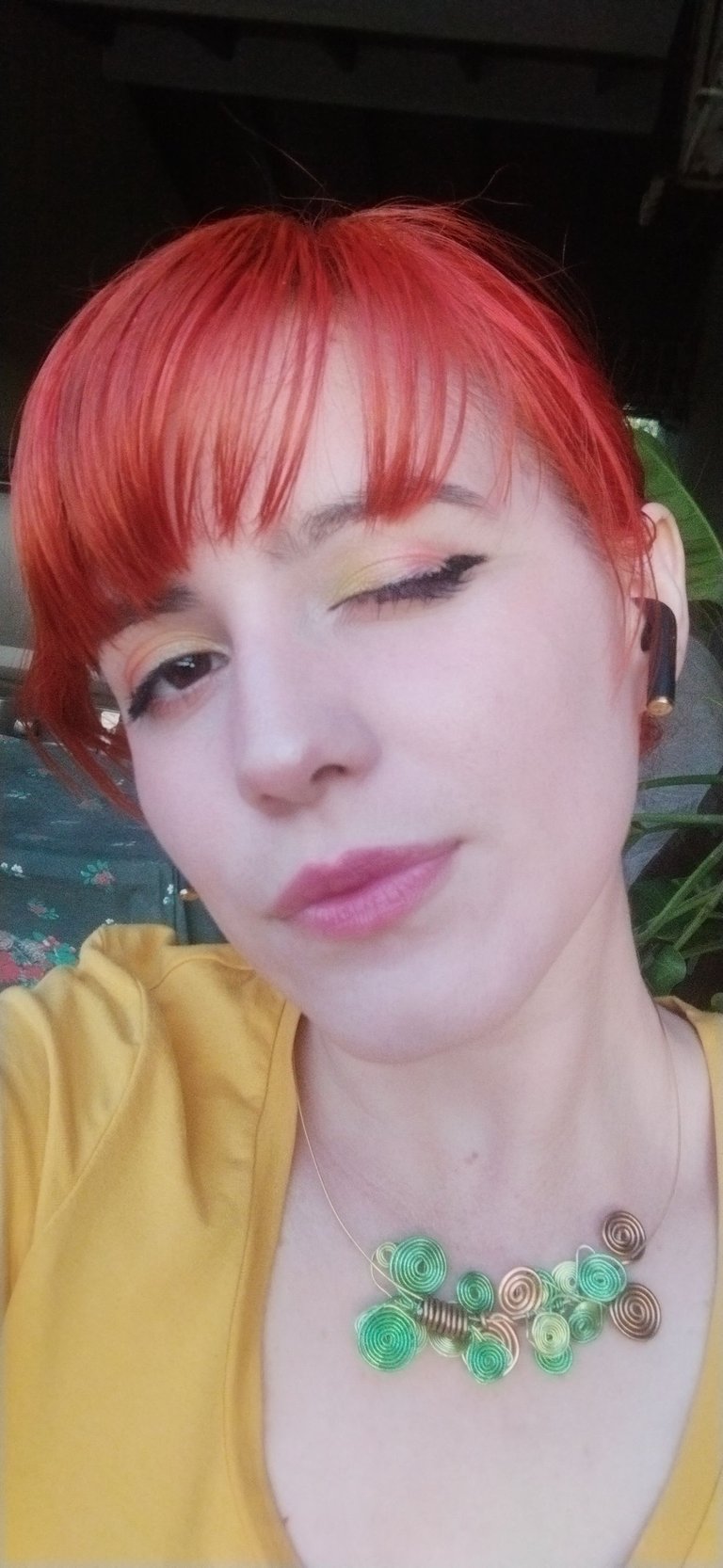 Maquillaje sencillo y lindo
Simple and cute makeup

Soy aficionada a la fotografía, tomo fotografías de lo que me rodea: paisajes, amaneceres, naturaleza, animales, comidas, maquillaje, etc... Cuando observo a mi alrededor siempre consigo cada maravilla y me acerco a tomarle fotos 😄. Me gustaría que las personas vean las cosas que los rodean y contemplen lo hermosa que es la vida, todo lo que tenemos.
I am fond of photography, I take pictures of what surrounds me: landscapes, sunrises, nature, animals, food, makeup, etc... When I look around me I always get every wonder and I go to take pictures of it 😄. I would like people to see the things around them and contemplate how beautiful life is, everything we have.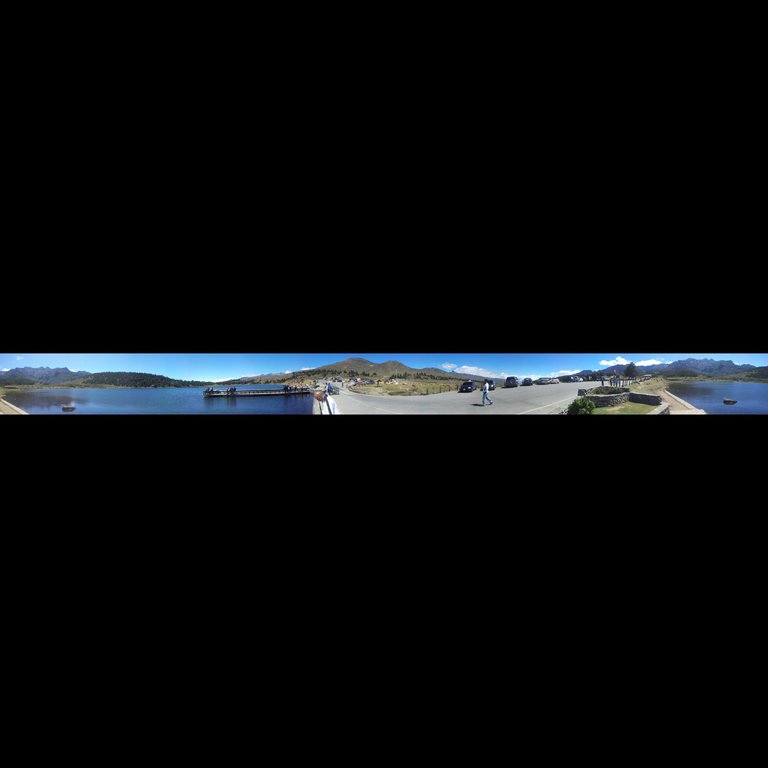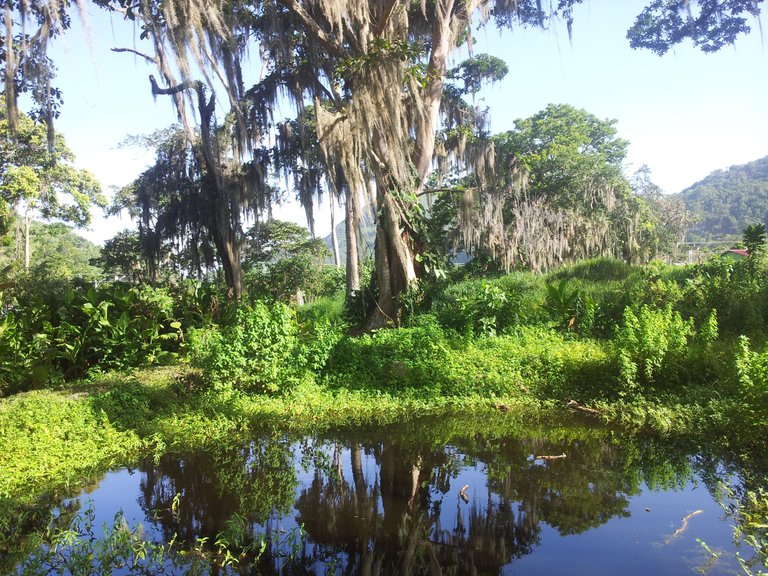 Fotografías tomadas por mi @charliefix
Photographs taken by me @charliefix

Lo que quiero hacer en hive es impulsar el arte en varios de sus ámbitos. Publicar sobre cocina, pintura, cine, fotografía, literatura, y muchas otras cosas en las que me inspiro y creo con mis manos, de todo esto se trata el arte, de crear, expresarse y con eso inspirar a otros. Crear contenido lucrativo que tenga significado y profundidad.
What I want to do in hive is to promote art in several of its fields. Publish about cooking, painting, cinema, photography, literature, and many other things that inspire me and create with my hands, all this is what art is about, creating, expressing oneself and with that inspiring others. Create lucrative content that has meaning and depth.

Me gusta la repostería y la panadería, aquí tienen unas muestras de lo que puedo hacer. Son dos panes de jamón (comida típica navideña de mi país). Una torta de chocolate con azúcar glass espolvoreada como decoración y un quesillo.
I like pastry and bakery, here are some samples of what I can do. They are two loaves of ham (typical Christmas food in my country). A chocolate cake with icing sugar sprinkled as decoration and a flan with caramel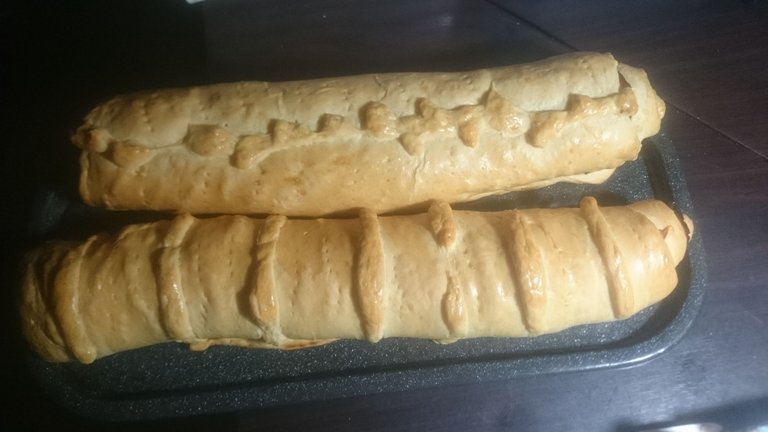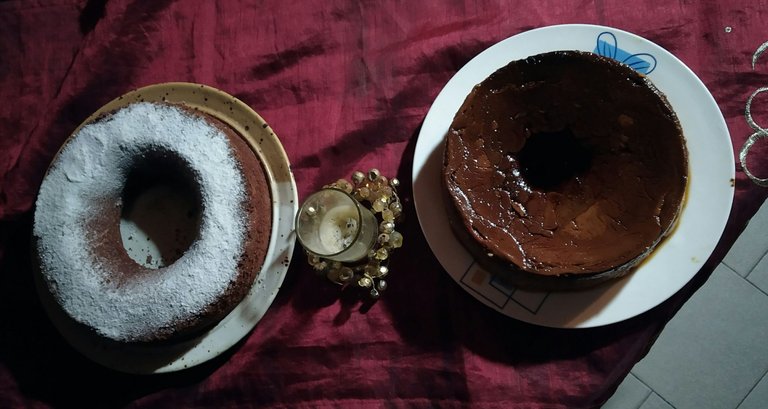 Fotografías tomadas por mi @charliefix
Photographs taken by me @charliefix

Es un placer empezar con ustedes este hermoso viaje de arte e inspiración 😄 Muchas Gracias!
It is a pleasure to start with you this beautiful journey of art and inspiration 😄 Thank you very much!