---
Hello Friends,
Today I visited my village for casting my votes for our Gram Panchayat elections. It was happened ones in the five years. There are so many candidates applied for four types of post. The posts are Ward Member, Sarpanch, Committee member (Nominee), Zilla Parishad (District member of the Block).
The main aim is functioning the village development work with the help of ward member. The Sarpanch will take care the job of Gram Panchayat. He will be the head of gram Panchayat. Other two post are the belongs to the block committee member and district committee. All are the beauty of the Indian Democracy. Since India is a democratic country all the members are elected by people only. Even if it is a small post as village ward member, people will cast their vote to elect that person.
Today I reached that voting centre around 10 AM. I was stayed almost one hour for casting my vote. I was enjoying the moments when I saw people are so happy for casting their votes.
Then I took some snaps of my family members and villagers and sharing this with you people.
My village is 20 km from Bhubaneswar (Temple city of India), Odisha, and India. It is belongs to Balipatna Block and Athantara grama panchayat.
I was so happy that people are enjoying when casting their votes. All are in jolly mood. I never find a person who is in stress.
It was so smoothly conducted, you can't belief it. Even if there was no police service required for this event.
All villagers are in queue for casting their votes and also used their mask for prevention of Covid-19 virus.
The votes are casting using the ballot paper. There was no electronics vote machine are not used on it. There are some Presiding Officers are appointed by election commission of India for smoothly conductance.
The election centres are conducted end of my village. You can see the snaps of the election centres. Basically, the arrangements are done by election commissioner of India.
Our village primary schools, Angana badi Kendra ( schools of kids) are booked for that. All the villagers are assembled for casting their votes using ballot papers.
I have also made a video of this area and also uploaded it.
There are some snaps, taken by me. You can go through the snaps.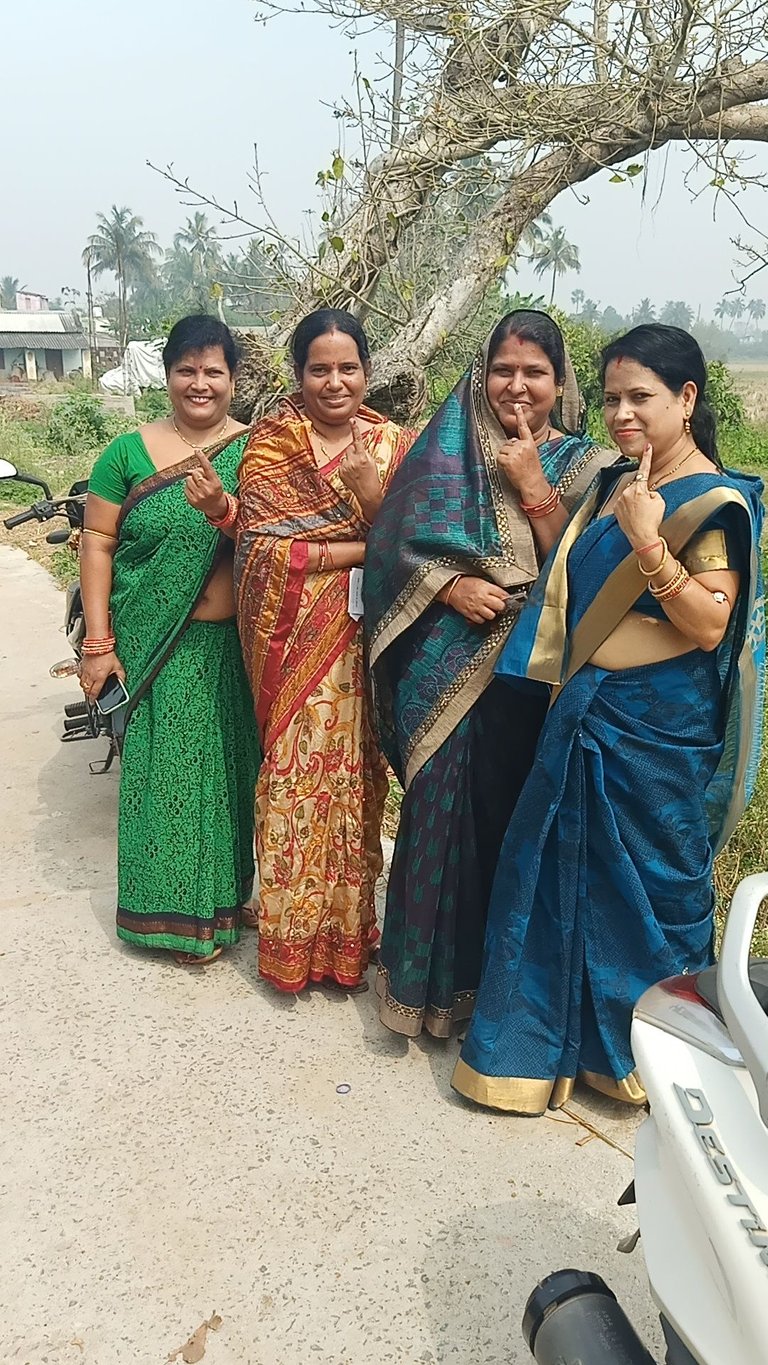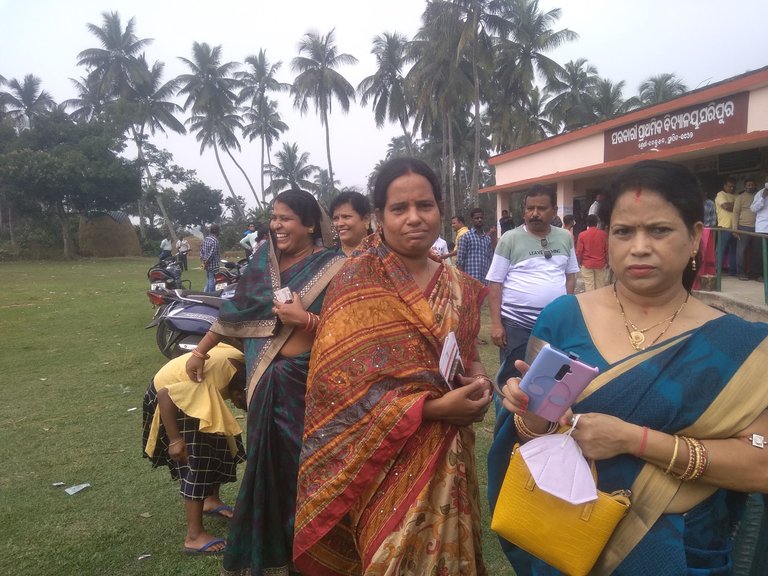 My wife Rasmita with my elder brother's wife Anusaya and are waiting to cast their votes outside of the election centre.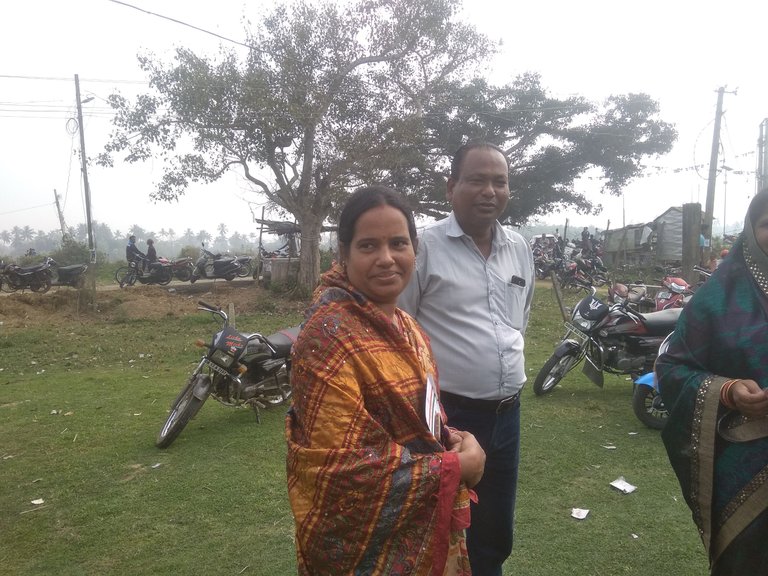 My childhood friend Ghanashyam chatting with my wife Rasmita.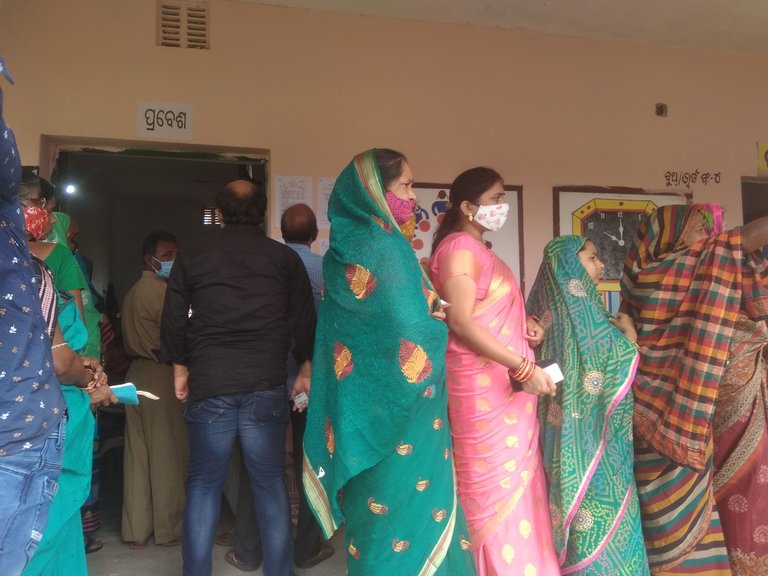 Some village ladies members are standing in a queue for casting their votes in front of the room.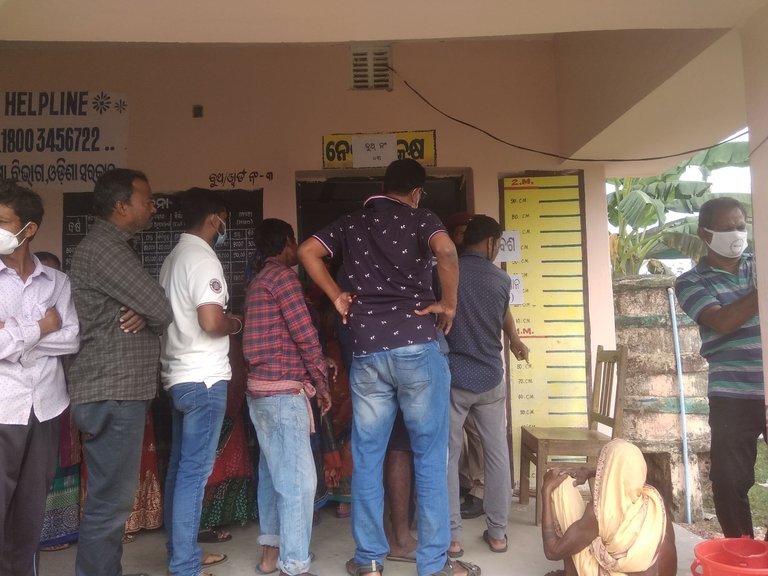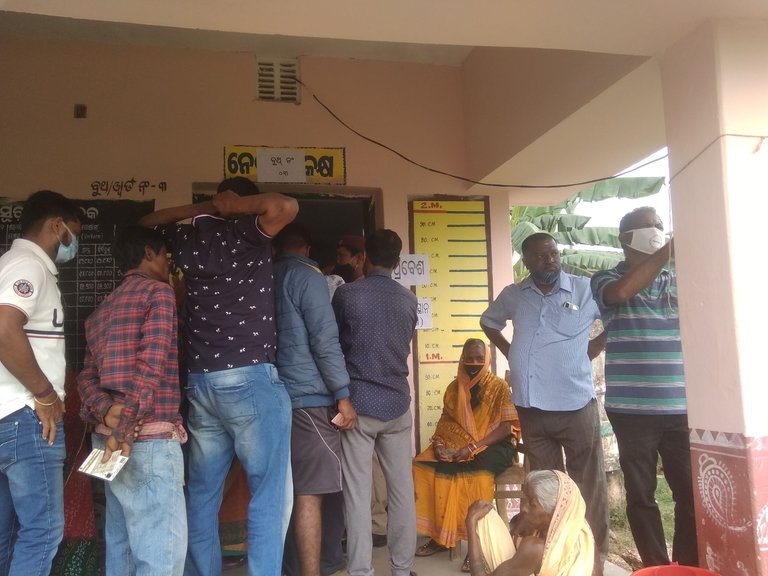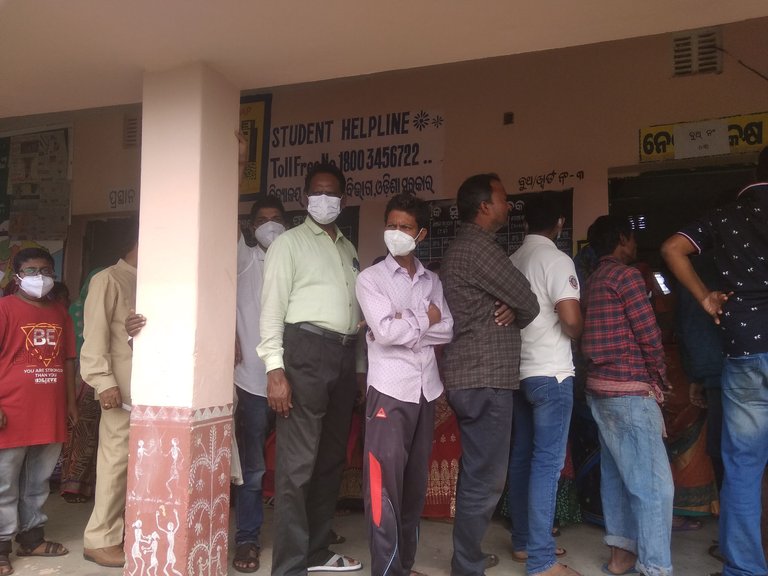 Some village gent's members are standing in a queue for casting their votes in front of the room. All most all members are wearing masks for following Covid-19 guidelines.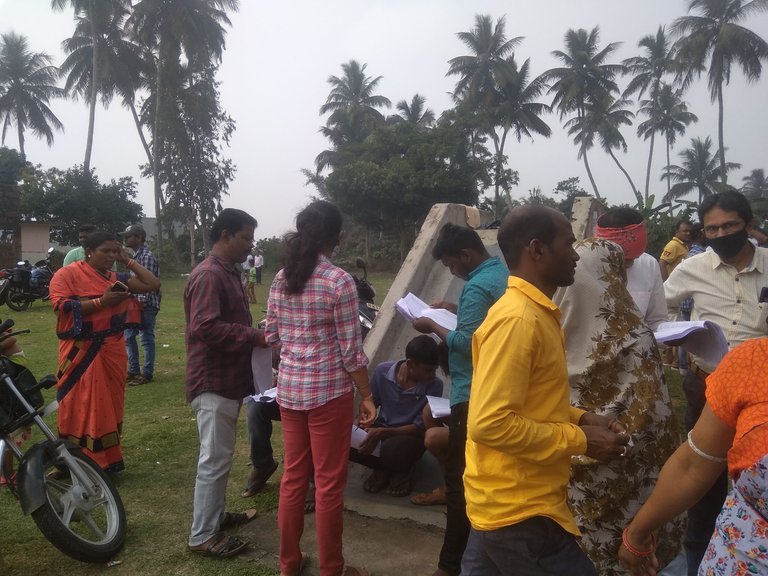 Some villagers are chatting and checking their voting serial number in the voter list inside our school field.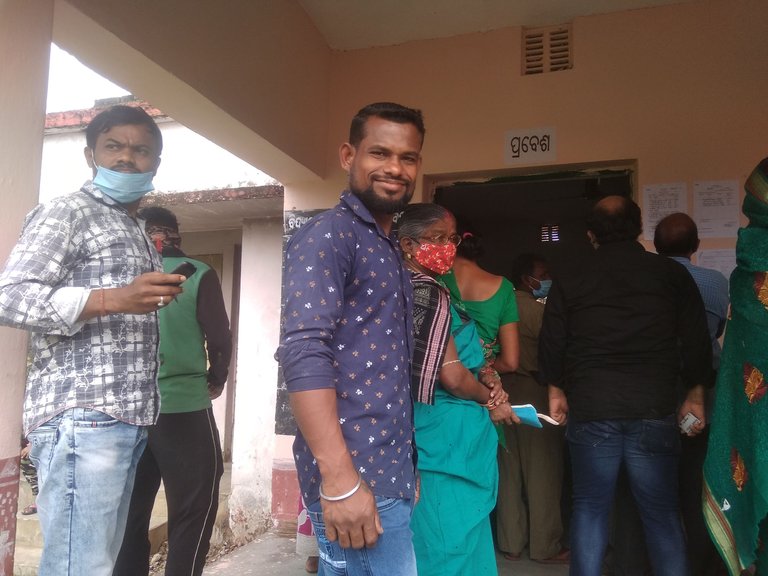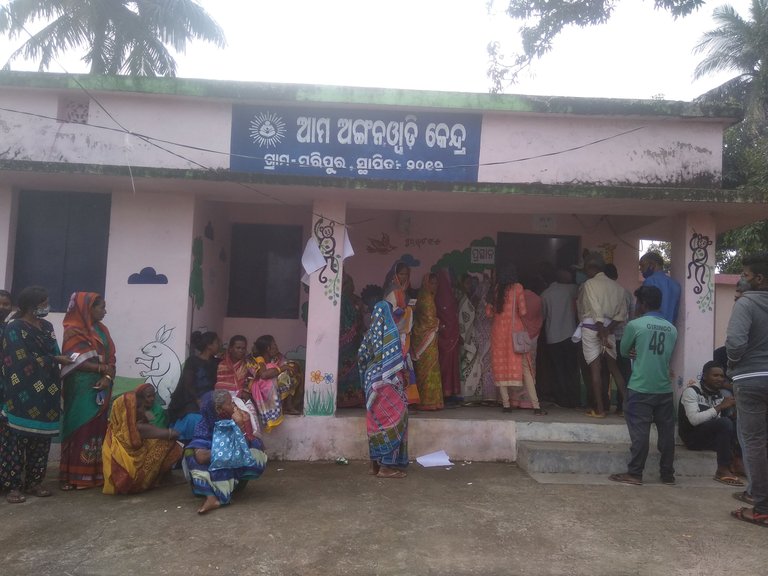 Anganabadi Kendra (schools for village kids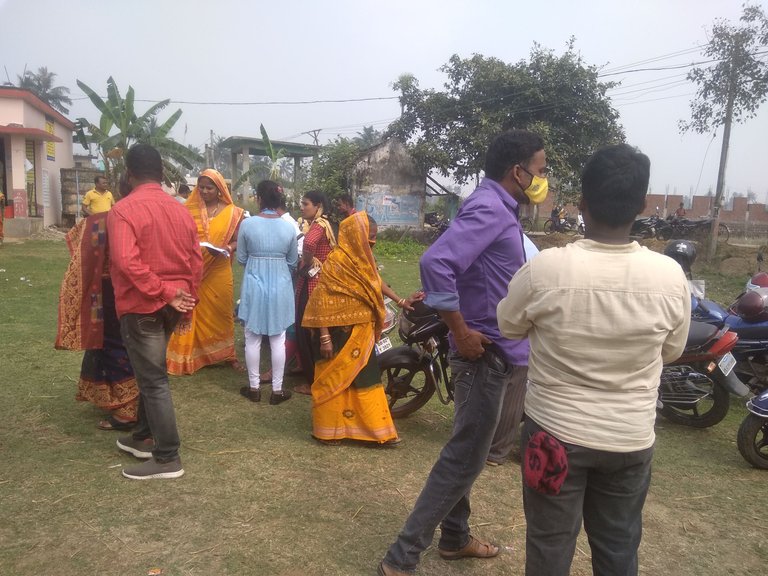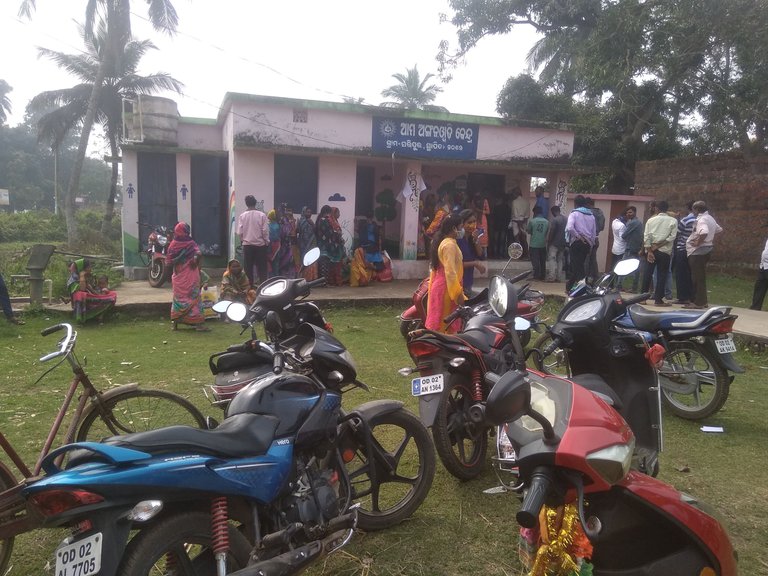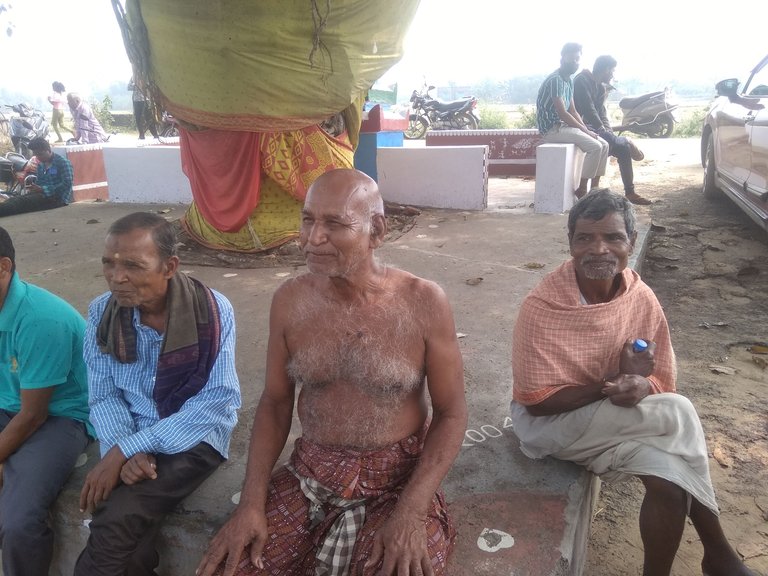 Some of the villagers are enjoying the moment outside of the school campus.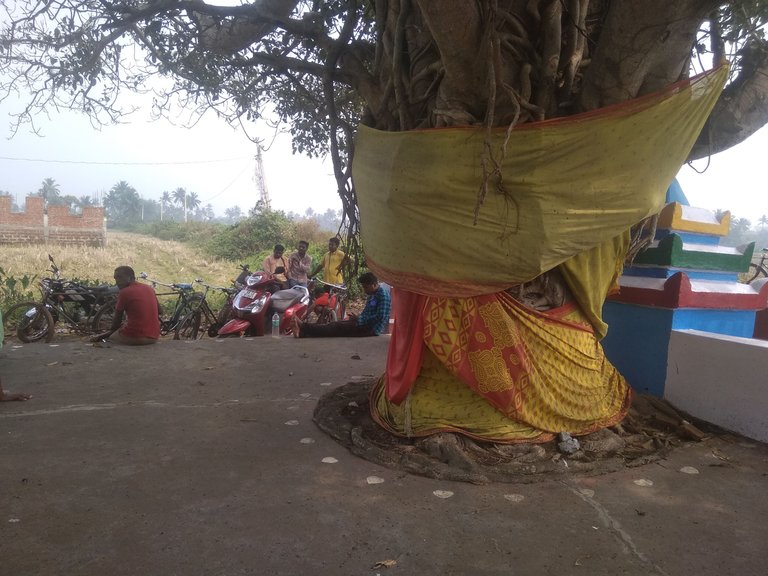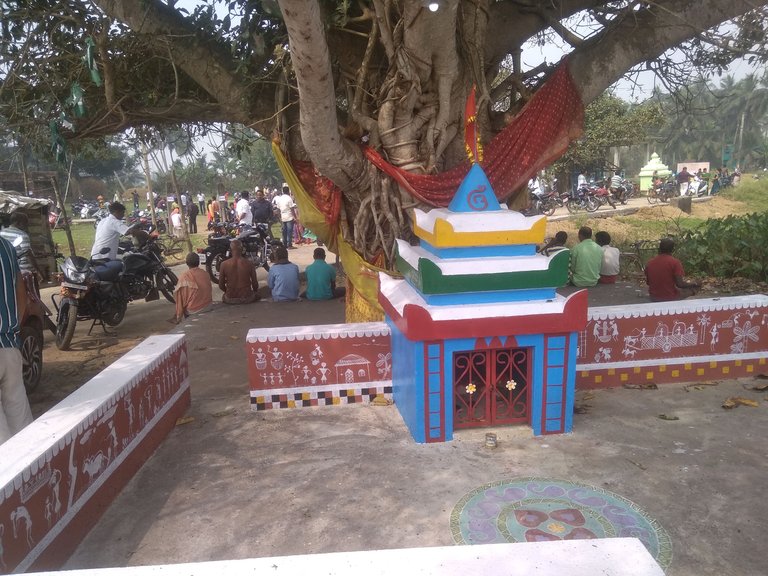 This is the place where Goddess Trinath is worshiped by our villages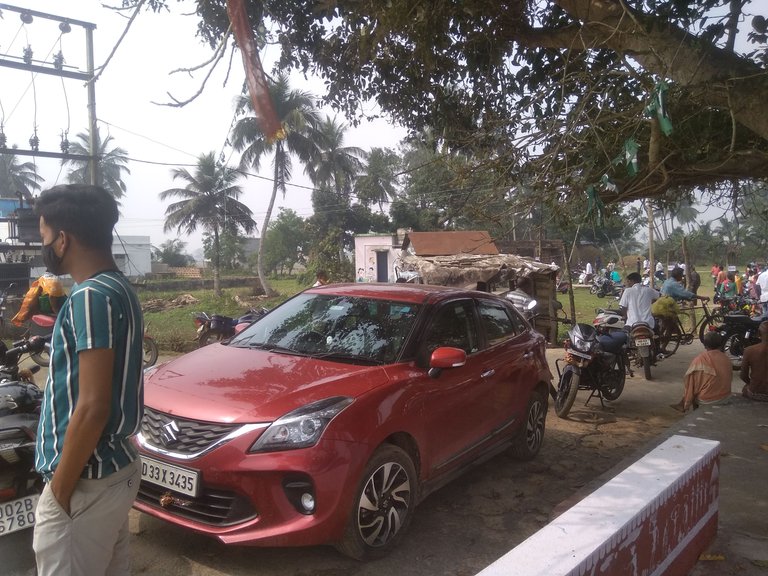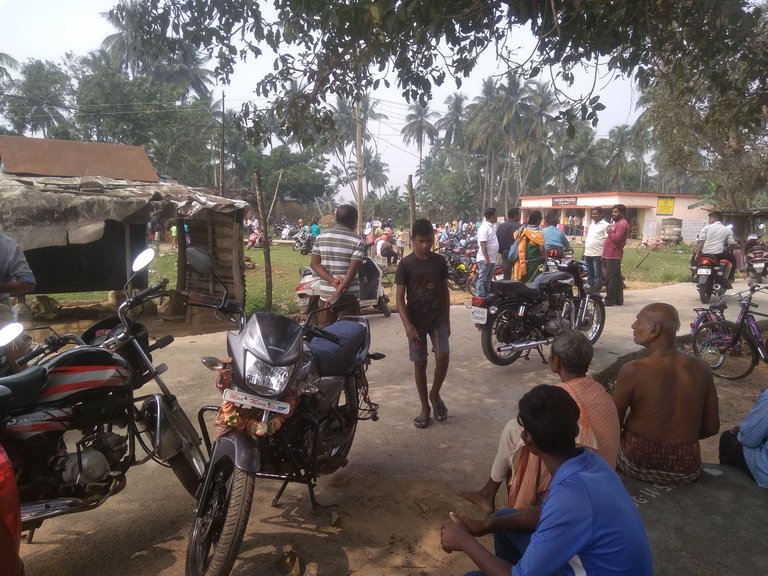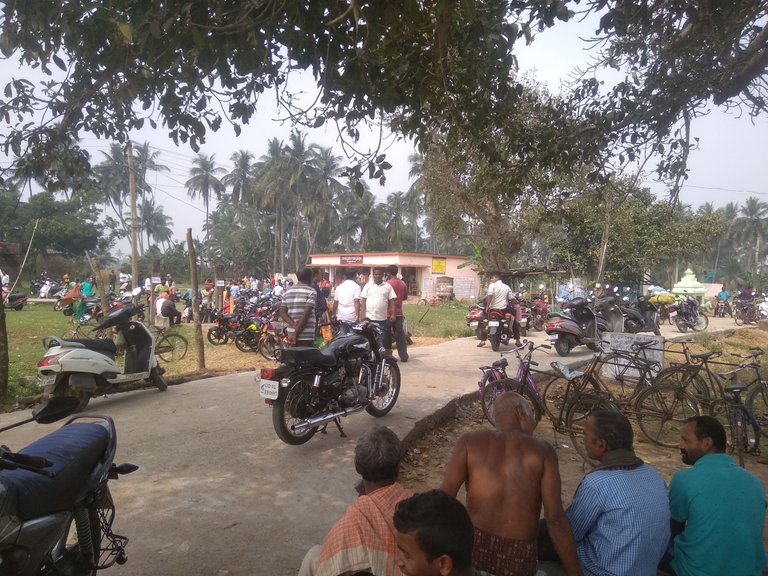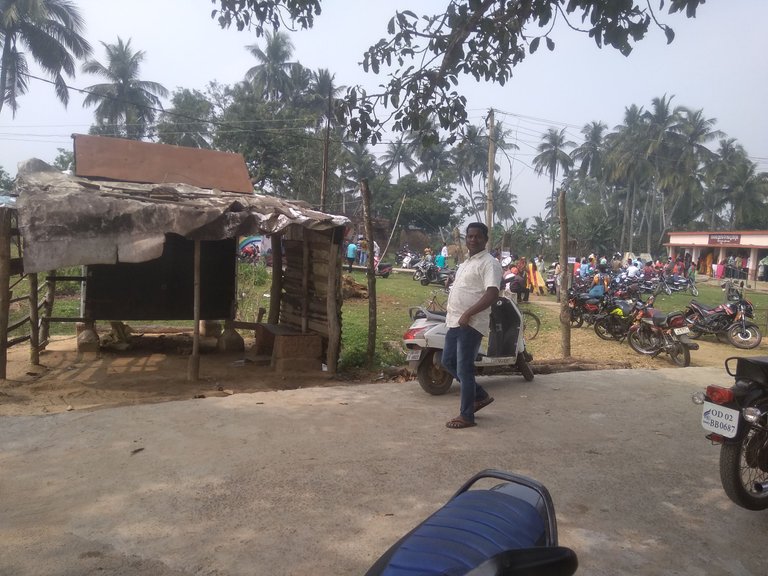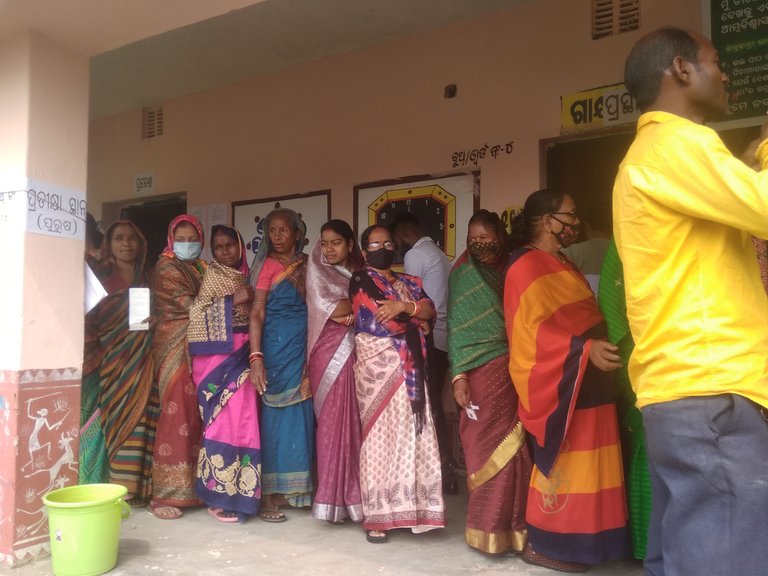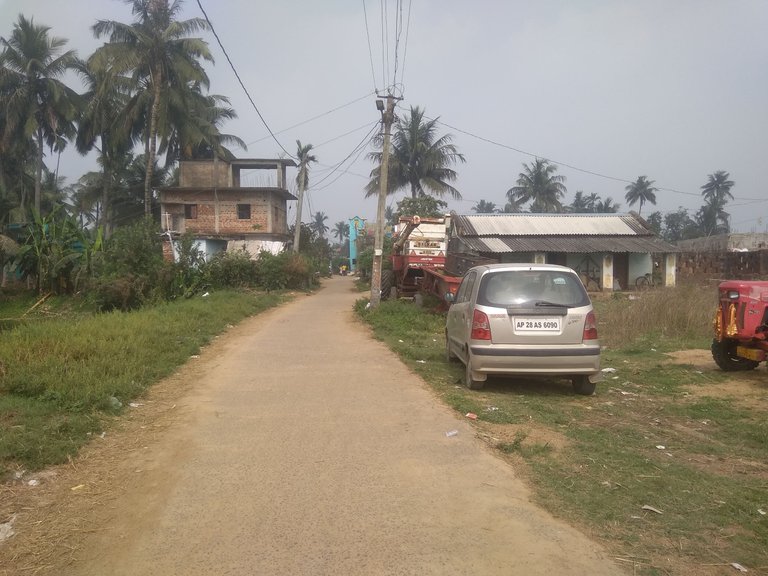 My Village Road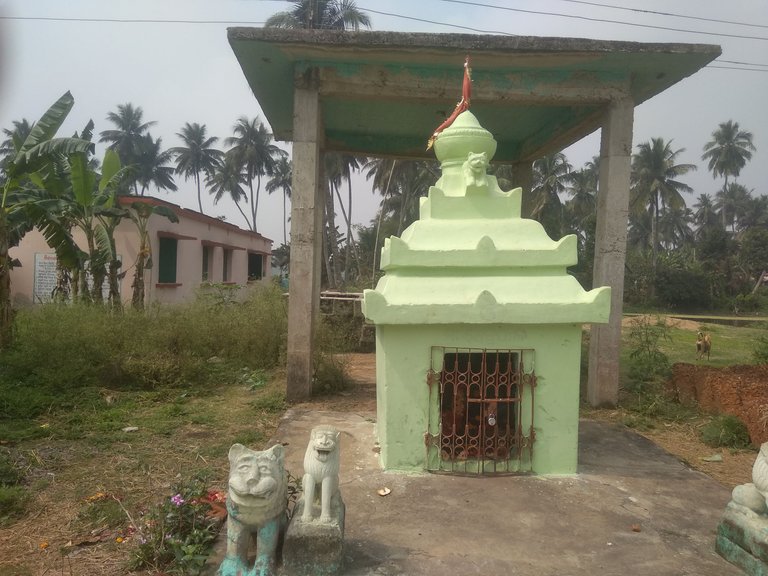 My Village temple of Maa Khetrapal
This is the pond near to the election centre
---
▶️ 3Speak