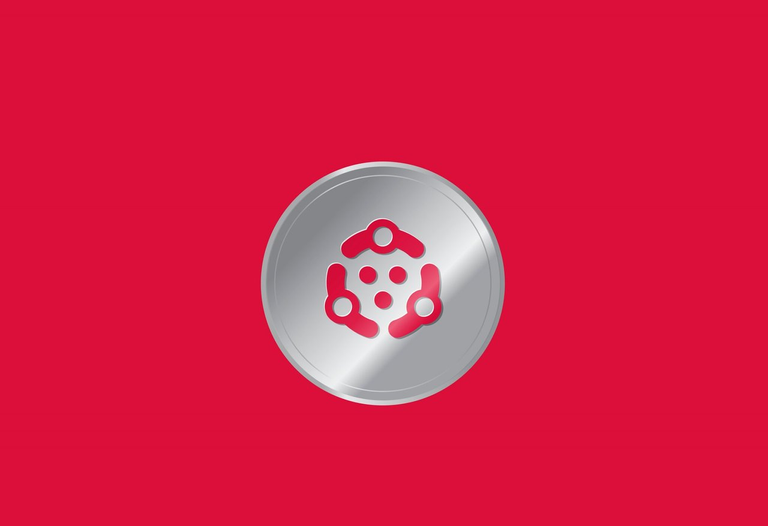 Hey everyone! Will be writing a quick post today with some new @poshtoken activity we're setting up and some info on our plans for the near future.
Poshtoken autovotes
In our Discord where people have for a while now been able to drop their POSH links (tweets with Hive front-end links and a #hive tag; making them eligible to earn POSH) for possible curation by the @ocd team, you will now also be able to request to be placed on the @poshtoken autovoter.
Curators will look into your account, what kind of posts you generally post, if you're posting into the right communities, tweeting properly, etc, and place you on the @poshtoken autovoter. After recently launching our POSH issuance towards delegators, we're going to be using the delegated Hive Power to vote on those who've proven themselves over time to POSH frequently and therefor earn a little extra rewards from attempting to bring in more traffic to Hive through their Twitter activity.
You can now head over to our Discord and find the #posh-autovote-request channel, only drop your Hive username in there and we'll get to you soon and leave a checkmark if you were added to the autovotes.
We will attempt to keep the account's VP somewhat healthy but it is going to take a while to find the right balance while we add in a ton of people and continue to do so, don't get discouraged if the vote is too low at first as I'm sure over time there will be more people delegating to @poshtoken. We're kind of noobs at autovoting. :P
Keep in mind that buying and holding $POSH will not get you on the autovotes, only earning POSH might. You can check on our website current POSH earnings standings.
---
Poshtoken buyback
As you all know by now, @poshtoken is fully "community funded", it's core concept has been developed to work only with upvote rewards on the @poshtoken daily posts. We also don't agree with automated daily posts being rewarded in general when the creators just take the rewards for themselves, but we're making an exception here because the rewards of @poshtoken are only used to 1. fund development such as paying devs to continue evolve it and maintain it, 2. fund artists to create POSH PETS NFT which is our upcoming addition to @poshtoken and 3. We will now also start adding buy orders on the Hive-engine market in an attempt to buy up tokens here and there for the future POSH NFT "staking" and to continue giving POSH some value and liquidity for those sharing Hive links daily and wanting to trade it back onto Hive. Since the general idea behind POSH is to provide Hive more value by bringing more traffic to our front-ends, we think that taking rewards from the rewardpool for this is acceptable for now. If and when the project becomes too big and requires more funding than is deemed realistic from post rewards, we'll be creating a DHF proposal for it. Let us know what you think about this and if you'd support a POSH proposal.
We aren't going to go crazy with these buys, a lot of our liquids will still be reserved for future development and other projects we have in mind but it's a good time to start adding some buy support onto the token and to then save the tokens to reward posh holders and posh nft holders with a constant "rain" of staking rewards when we get there.
Since we have a bit more extra rewards coming in now, thanks to people who are delegating to @poshtoken in exchange for 20% of the daily issued POSH tokens, it will give us some extra funding and we hope to see it grow and traders to both delegate and make the most out of trading POSH to balance out the return from delegating compared to current price to maybe give the token some much needed liquidity in general.
@poshtoken will not be selling POSH it purchases over time, but keep in mind that POSH has had a market for almost a year now so there have been others who may have speculated on it and bought a bag who may sell, so buy at your own risk and be aware that POSH still has no real usecase.
Usecase is something we are working on but we're going to have to wait for other additions to be created and live before we can move onto the next thing.
If you've read this far, thanks, here's a little sneak peek at POSH PETS NFT created by @astrocreator, but keep it mind this is just very early sketches and far from the final product. Just something to show the basic idea of it. :)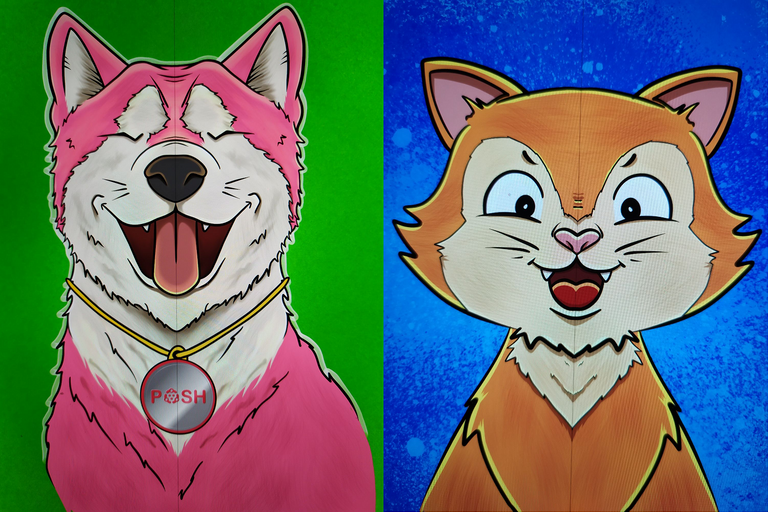 Hope you're as excited over our NFT project as we are!
---
A last reminder that you can delegate HivePower to @poshtoken in exchange for daily POSH rewards. Out of the 500 that's been issued daily to sharers on Twitter, 100 (20%) of it are now going to delegators so they can passively earn them instead of attempting to buy them from the illiquid markets. You can check the daily stats in one of its daily posts.
If you're new to Hive and POSH, you can sign up on hiveposh.com through Twitter authentication and hivesigner/hive keychain to connect your accounts and then earn POSH by tweeting a link from one of the 4 hive front-ends (@peakd, hive.blog, @ecency or @leofinance), include a #hive tag and you earn POSH depending on how well the tweet does compared to all others tweeting that day. Keep in mind that if you aren't registered your POSH earnings will go to @null if you've still tweeted correctly meaning the daily issuance has never really been exactly 500 as many are POSHing but not registered so we don't know who to send the POSH to.
---
Let us know what you think about the POSH PETS NFT preview and see you in the next update! Make sure to join our Discord and request to be added to the @poshtoken autovoter if you are/become eligible after earning POSH!
---