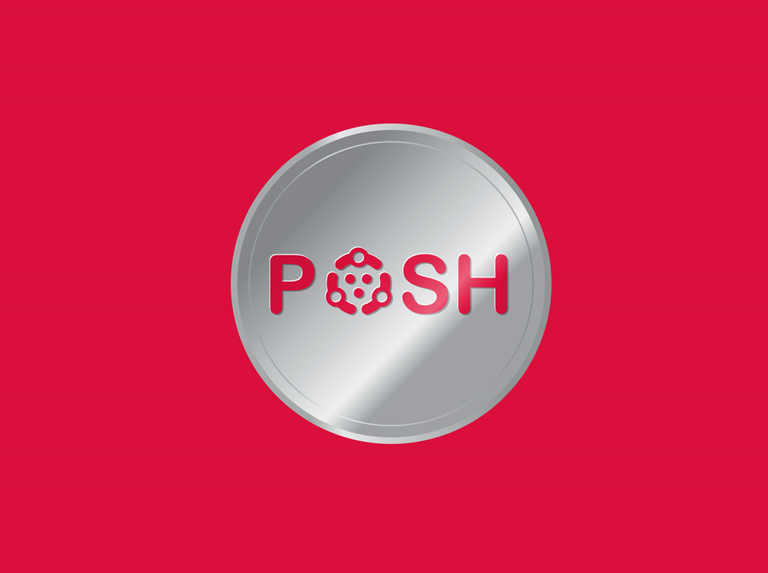 Hey everyone, been a while since I've come with an update on POSH but pleased to announce we've got a nice new update that may interest some of you.
We've officially launched @poshtoken delegation in exchange for part of the daily issued $POSH!
Before I get into that, I realize there's a ton of new users on Hive so here's a quick what POSH is and what it does.
You sign up on https://hiveposh.com/, connect your twitter and Hive account, and after when you Tweet a link from one of the big 4 front-ends and include a #hive tag in the tweet, you can earn POSH tokens depending on how well the tweet does compared to everyone else sharing eligible tweets that day. A comment is placed on the post you shared from @poshtoken mentioning who shared it with the tweet embedded and the rewards going to the sharer (if you want to thank them with an upvote for sharing your post). Daily posh distribution is then posted on the @poshtoken posts and you can track them on https://hive-engine.rocks/transactions?symbol=POSH.
For more info on $posh please refer to this post.
POSH had a fair airdrop to everyone who participated in sharing their Hive links on Twitter before a token was created. Since the whole project was "community funded", i.e. through votes and in the future a possible DHF proposal when we attempt to grow the project, no tokens went to the team. We believe fair airdrops are the way to go even if it means lower prices from sellers for a longer period. The only thing we've paid for so far has been development work to get the concept of POSH going and some further finetuning of it, we're soon entering the phase where things will get a bit more complicated on the back-end but are trying our hardest to keep it as simple for the end user and the vision to continue provide value and traffic to Hive by sharing your posts on web2.
---
Posh delegation
Okay, so with this we want to start tackling the value of POSH and how we can raise it to incentivize even more users to share and become better at it. At the same time we also hope to eventually get influencers who may not even post on Hive to want to share Hive posts to their followers and get some rewards for it.
The daily issuance has been 500 POSH tokens daily going out to eligible tweets, there's still been some who haven't signed up and connected their accounts through us so we'd know who to send the POSH tokens to, these have instead been sent to @null which means the daily issuance was never 500 tokens as much of it was burned over time. (If someone would like to track these we'd love to see some charts cc @dalz).
We wanted to keep a majority of tokens to still go to sharers but not increase the daily issuance in an effort to make the value of POSH grow and at the same time reward those early earners and hodlers much like most crypto philosophy. That's why we have decided to send 20% (100 POSH) of the daily 500 POSH to delegators. This has already come into effect as of yesterday after a test period of only 10/500 Posh tokens. As many have mentioned the lack of liquidity on hive-engine for Posh tokens, this will give interested investors a chance to grow their POSH bags by passively delegating to @poshtoken instead of having to attempt to buy daily.
Curation
@poshtoken has only been trailing votes until now, but with this change we will be switching it to vote on users who have earned and will earn POSH in the future. If we'll do this automatically or manually is not certain yet, the important thing was to make sure we only curate POSH earners, not buyers as the latter could mean buying votes which we obviously don't want to go back to. This is another incentivization layer on top of earning POSH to also be curated from the delegation of people interested in earning part of daily POSH issuance and we think it's a good mix. Feel free to let us know if you have any ideas on how to improve it or the best way forward with this curation.
Notes
While POSH token still lacks a usecase, we believe this new addition will enforce the price a bit more to encourage more people sharing Hive links on web2. We also hope more people would actively share other people's posts on web2 so the author would make good use of the comments and reward them with a vote on top of the POSH the sharer earns instead of seeing some users knowingly self-vote the comments after they share their posts. We're implementing a feature where if the voter is the same person as the user receiving POSH, it will instead send the Hive rewards of the comment to @hive.fund similar to those who aren't registered with hiveposh.com.
Another thing people may miss, is that POSH is one of the few ways you can earn some rewards again from older content you share on web2. Meaning that nothing is stopping you from taking a post from a few months ago which has already had it's payout and if the time is right to for instance share a post discussing web3 now that it's the hype word on Twitter, you could earn some rewards from that post again through POSH and/or if the author votes up your @poshtoken comment from having shared it. Something to keep in mind!
We'll do our best to add more incentives to @poshtoken until we figure out (or implement some actual usecases to the token in the future). The great thing is that we have a clean sheet of fairly airdropped and earned tokens with a long time of a free market with a good idea from which we then can build more things on top of and we hope the delegation to earn function will serve as another good way to distribute the tokens to long term interested parties.
---
POSH PETS
As some of you have heard and read about the POSH PETS idea, I have some good news for you! An artist has been found and has been working on them for a while now. While we haven't been in a rush to launch them, we've taken a good time to make sure they'll be the way we want them to be. We've also been in talks with the team at @dlux to assist us with the generation/minting event and giving them a market for traders to trade once they're launched. While I'd really want to show you a preview of some of the NFTs, I think it's better to wait for them to be finalized both in the artwork and them being actual NFTs.
Having said that, we also want to point out that similar to the POSH delegation function which is now in effect, aside from paying developers and artists for their work of making the POSH PETS NFTs possible, all other rewards whether from delegations, post rewards or selling NFTs, will remain with the @poshtoken account.
Those will eventually be used either as a form of staking (POSH Holders & NFT holders receive daily POSH that has been bought up with Hive depending on the amount they hold or which NFT they hold), or buying up POSH and burning them to reduce the supply and increase the value, or a mix of both. We've yet to decide on that but we think 2022 will start to be exciting for POSH and it's DAO like, community funded system to make sharing Hive links more profitable than ever and bring more value to authors, hive and our front-ends in general.
Thanks for reading!
TL;DR:
You can now delegate to @poshtoken to earn daily POSH rewards.
It will curate POSH earners.
All Hive rewards of @poshtoken will be used towards posh holders, nft holders and development costs only.
Let us know what you think in the comment section!
---