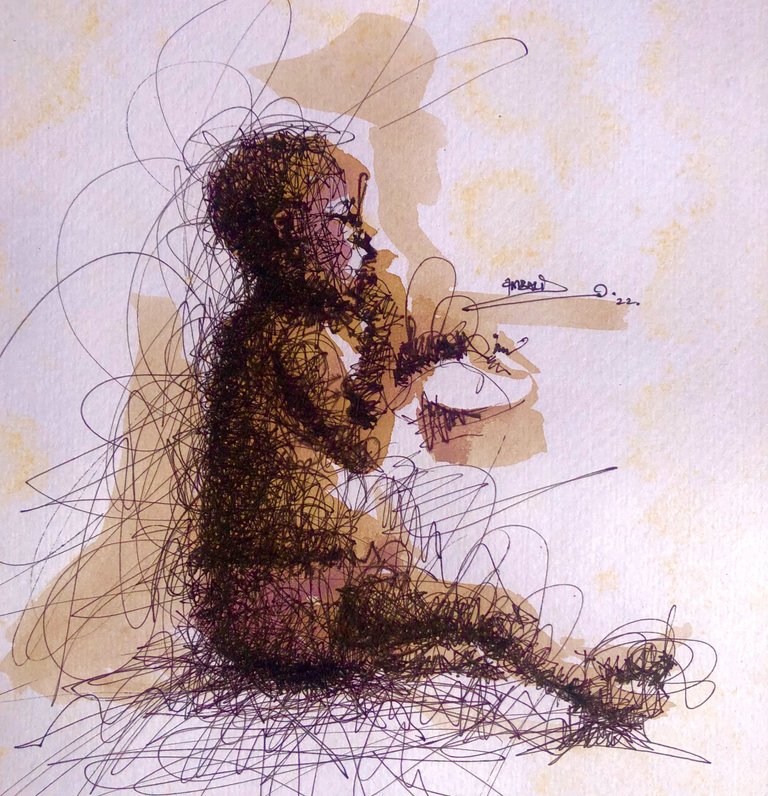 Hello Steemians, 🤗
It's been a while I made a Watercolour painting so also a scribble drawing but today, I decided to merge the two by having a wash of the baby figure above before using my pen and scribble skills to bring the figure to life.
This is my first attempt on this; I really do not like having pen strokes on watercolour Paintings but I was just convinced to give it a try today and it wasn't really bad even though I wish I did something to attractive.
---
PROOFS OF OWNERSHIP!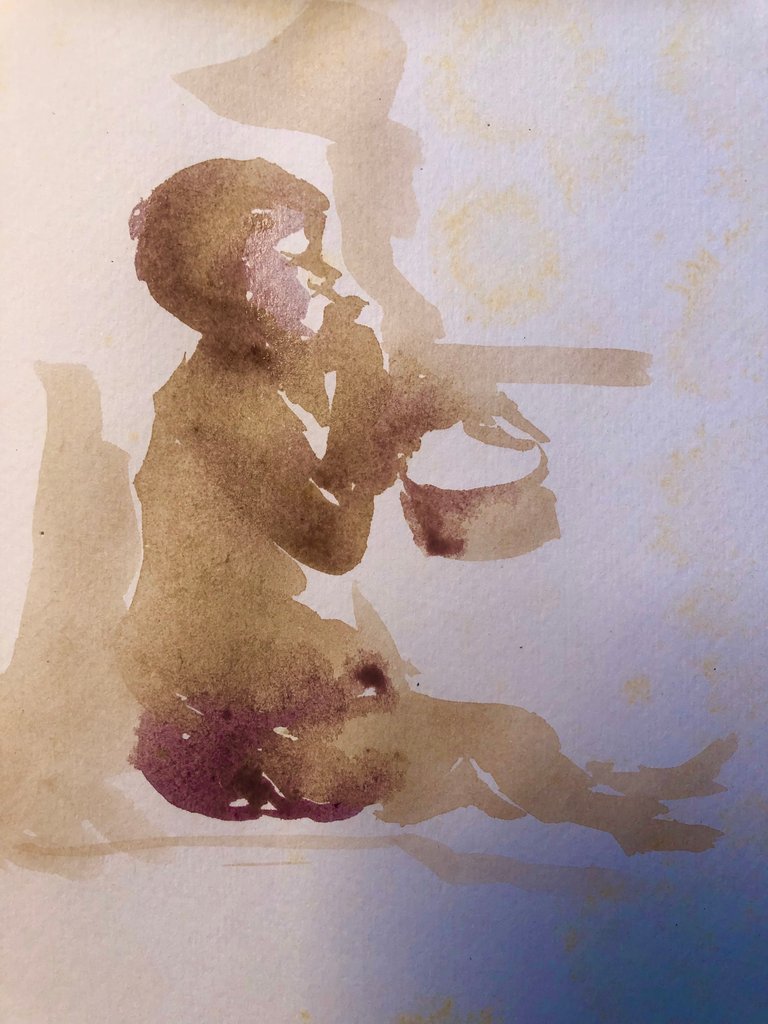 At first I wanted to make a sketch using a pencil but somehow my friend convinced me to just go ahead to make a wash with the Watercolor instead and I did.
I made a mistake at this point, I ought to have waited for the wash to dry well before I began to scribble on it but I didn't and the scribbles kind of sank into the paper.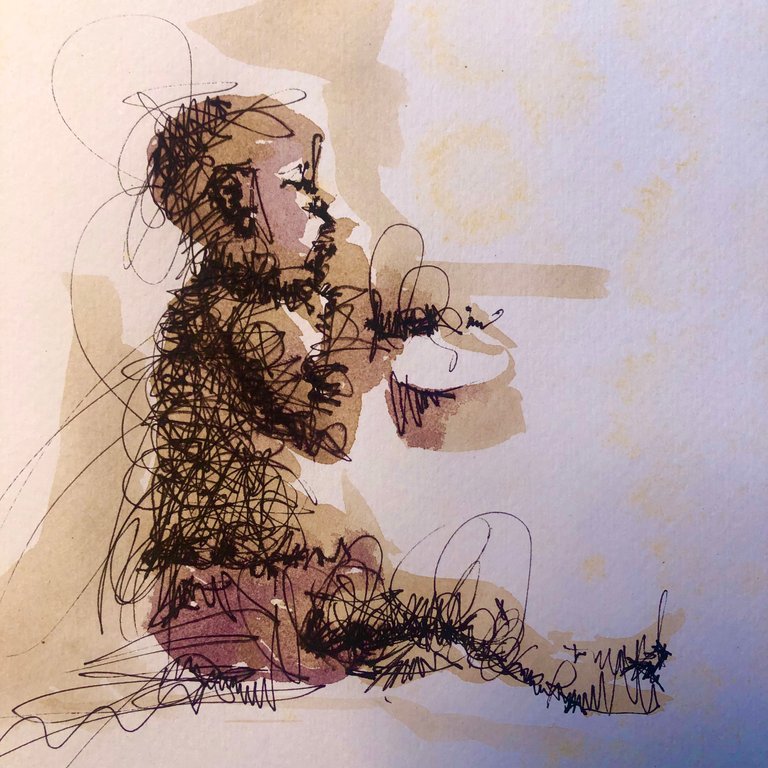 At this point, the piece was already making some sense to me but I still needed to wait for it to dry well before applying more scribble strokes.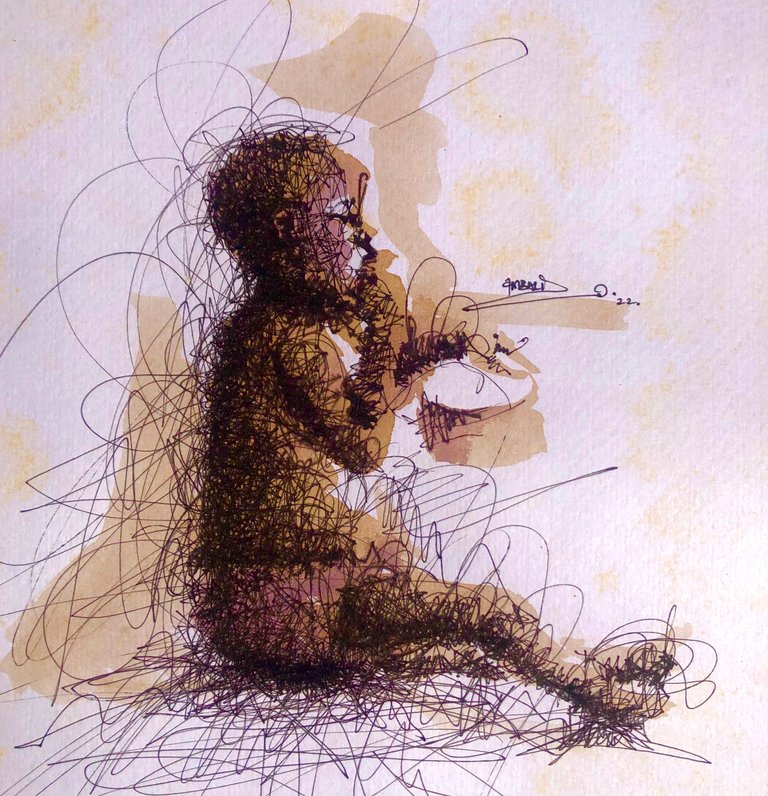 It finally got dried and I applied my scribbles again till I was able to achieve some depths and Contrast and it all came out beautiful!
---
Kindly share your thoughts as comments below, I'll be glad to read and reply them all. Thanks.
---
THANKS FOR STOPPING BY!