---
At the beginning of the week I started with this portrait that I finished today and although I don't paint every day I do try to advance as much as I can. Yesterday I went out to buy new brushes and today I use them to finish the painting.
I hope you are noticing more in these last portraits the detail and patience that I take in some parts, such as starting to paint the hands and also trying to give more tones to the hair.
---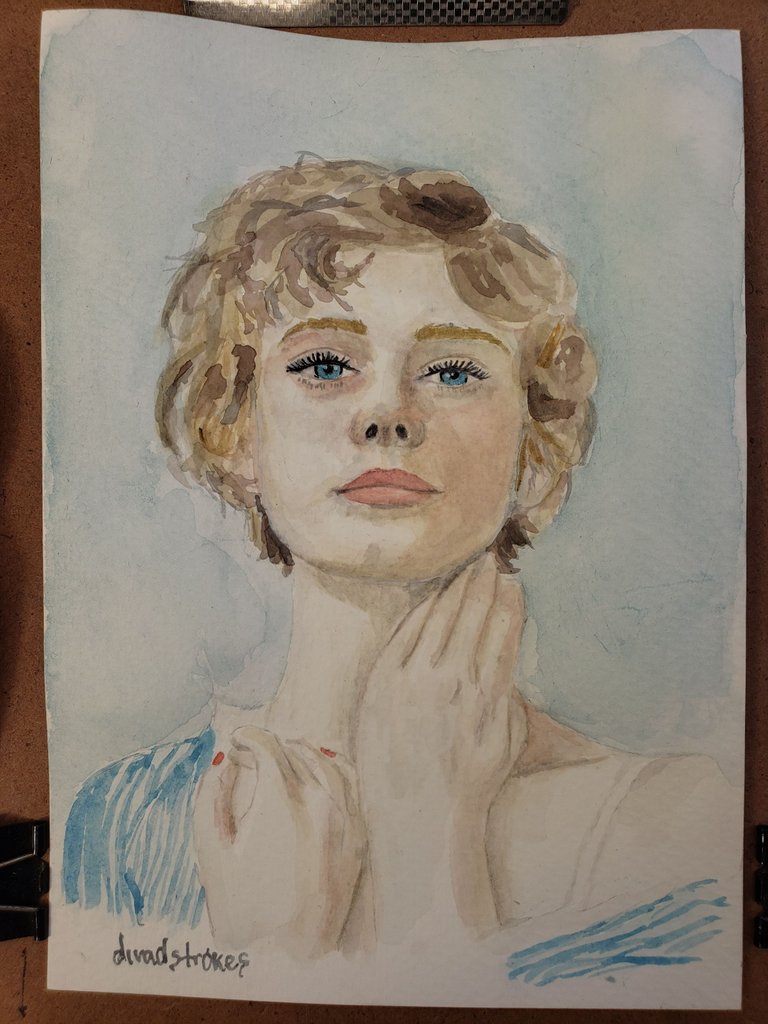 I have also been placing cropped paintings of some famous painters as text and image separators and although I would like not to crop them, I don't know how to make the image appear complete when I click on it, but that is another topic. Thanks for reading the post.
---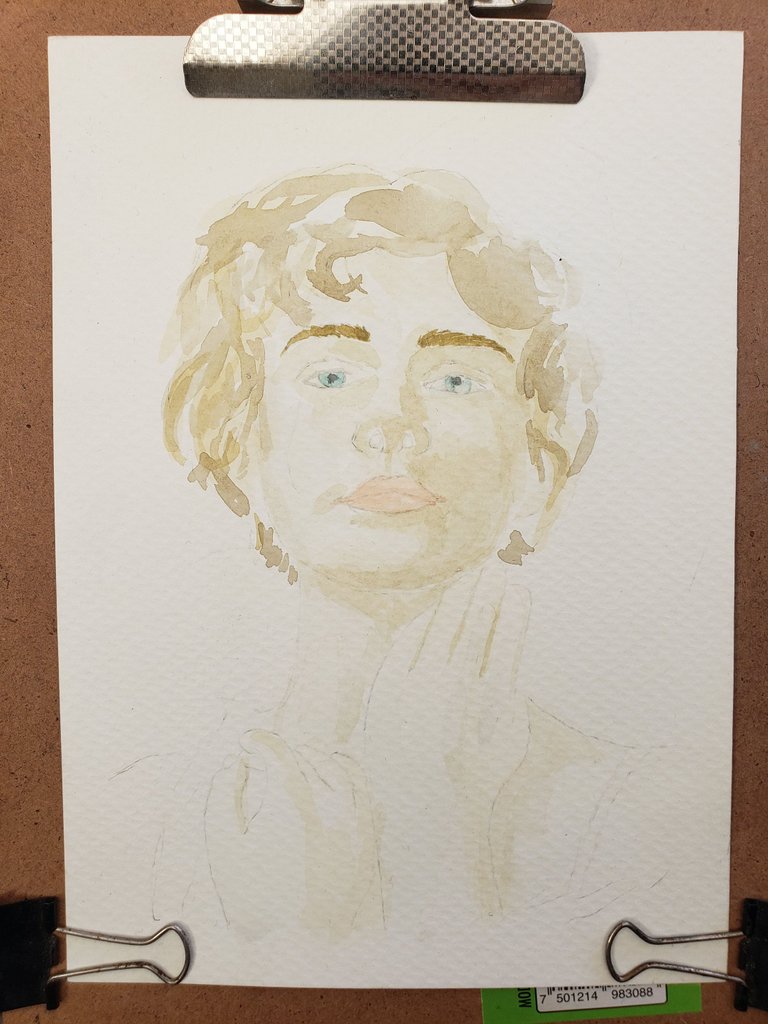 A inicio de semana empece con este retrato que termine el día de hoy y aunque no pinto todos los días si trato de avanzar lo que más pueda. El día de ayer salí a comprar nuevos pinceles y hoy los use para terminar la pintura.
Espero se esté notando más en estos últimos retratos el detalle y paciencia que me tomo en algunas partes, como por ejemplo empezar a pintar las manos y también tratar de darle más tonos al cabello.
---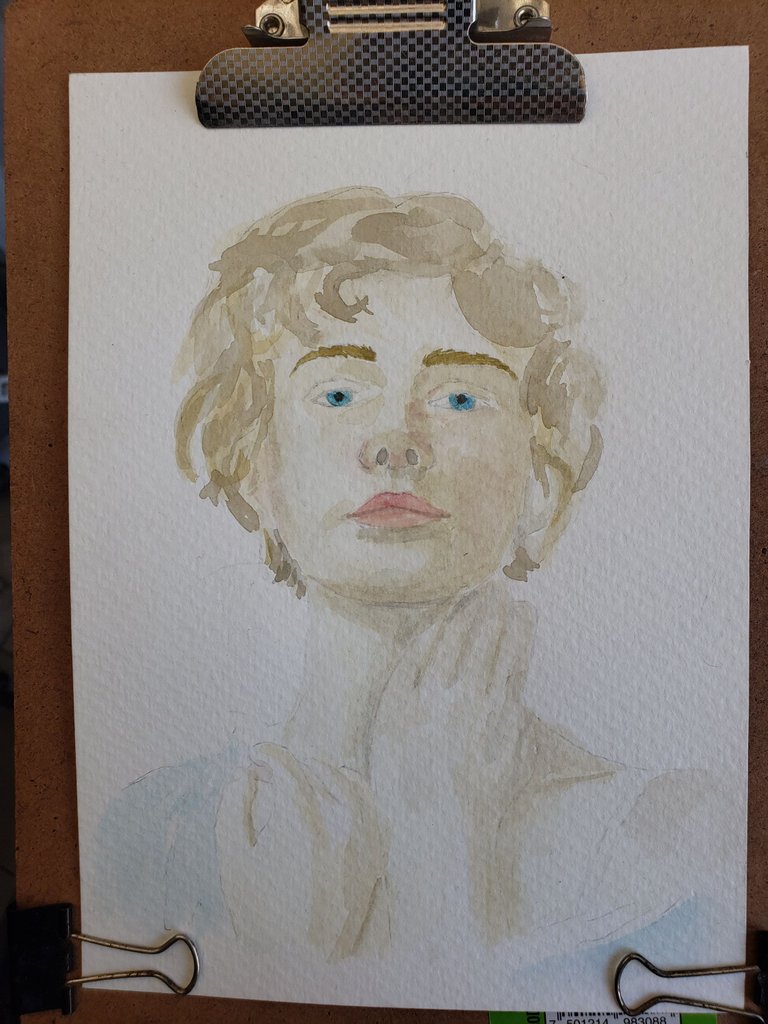 También he estado colocando pinturas recortadas de algunos pintores famosos como separadores de texto e imagen y aunque me gustaría no recortarlas, no sé cómo hacer para que al darle clic a la imagen aparezca completa, pero eso ya es otro tema. Gracias por leer la publicación.
-D
---