Here other toilet signs with a more abstract design than the ones from the last post. They look neat and classy to me. The gold color on the leather brown background suggests an upscale WC. I can tell you something though. This is the same WC as on Signs Collection #1. This is simply the wayfinding signage.
Deutsch weiter unten: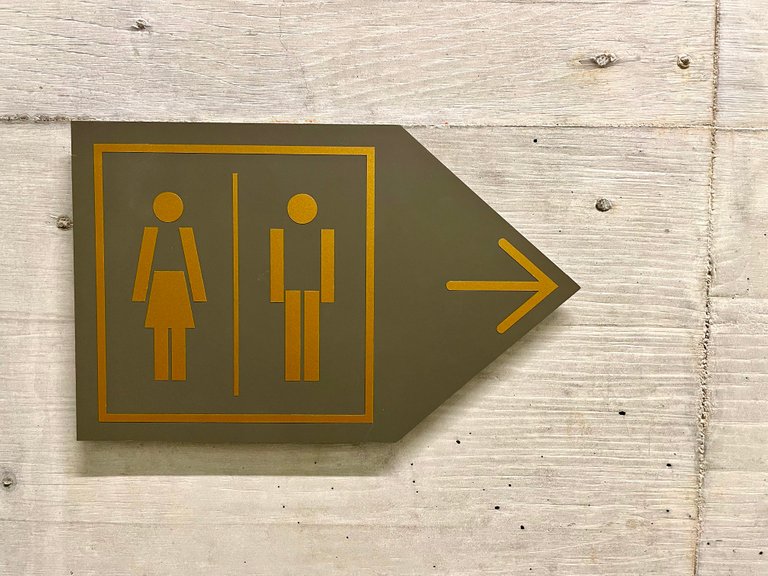 Because of these two completely different signs for one and the same goal I got the idea to collect designs and present them to you on Hive. I'm telling you, I really enjoy chasing designs, because with this focus I respect them more, think about what were the thoughts behind them and learn a lot.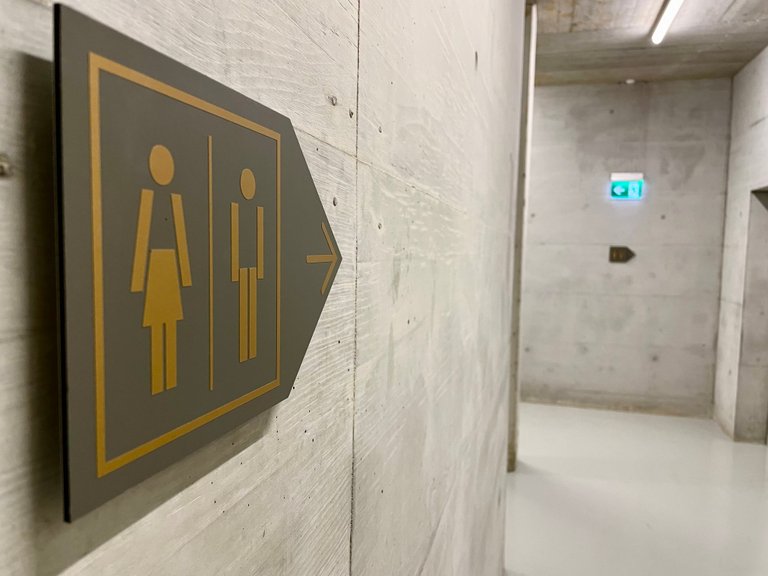 Hier andere WC Schilder mit einem abstrakteren Design als die vom letzten Post. Sie wirken auf mich adrett und edel. Die goldene Farbe auf dem Leder braunen Hintergrund deutet auf ein gehobenes WC hin. Ich kann euch aber etwas verraten. Es handelt sich um das selbe WC wie auf Signs Collection #1. Dies ist einfach die Wegbeschilderung.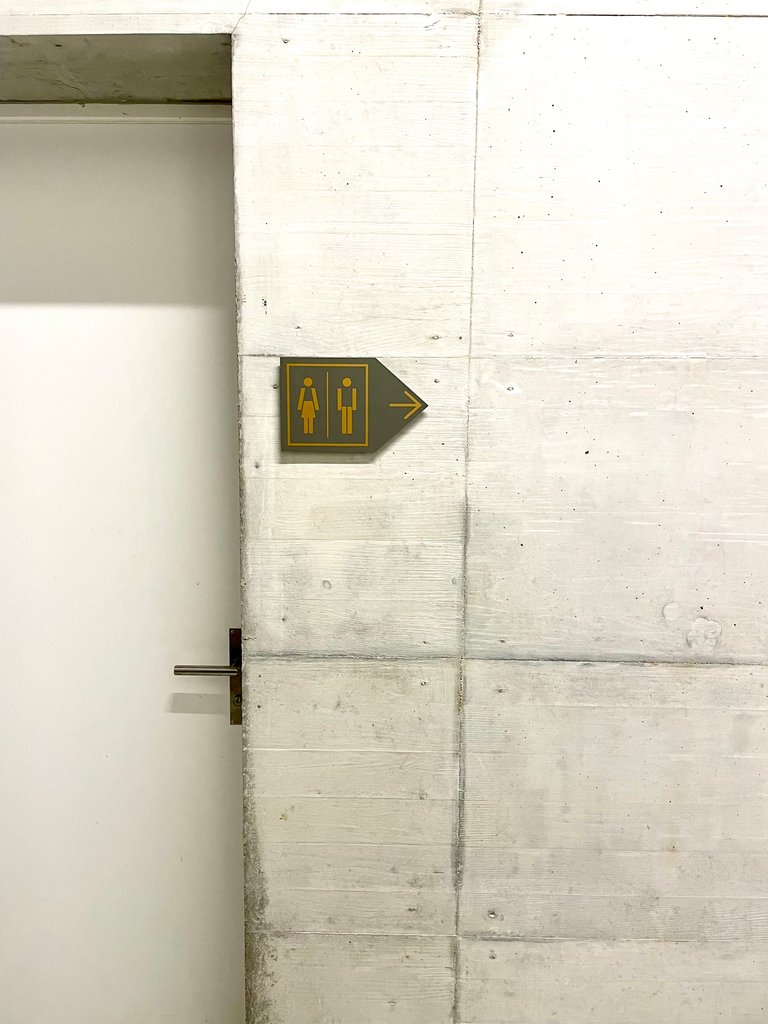 Aufgrund dieser zwei völlig zwei unterschiedlichen Schilder für ein und das selbe Ziel bin ich auf die Idee gekommen Designs zu sammeln und sie euch auf Hive zu präsentieren. Ich sage euch es macht mir richtig Spass Designs nachzujagen, denn mit diesem Fokus achte ich sie mehr überlege was die Hintergedanken dazu waren und lerne dabei unglaublich viel.