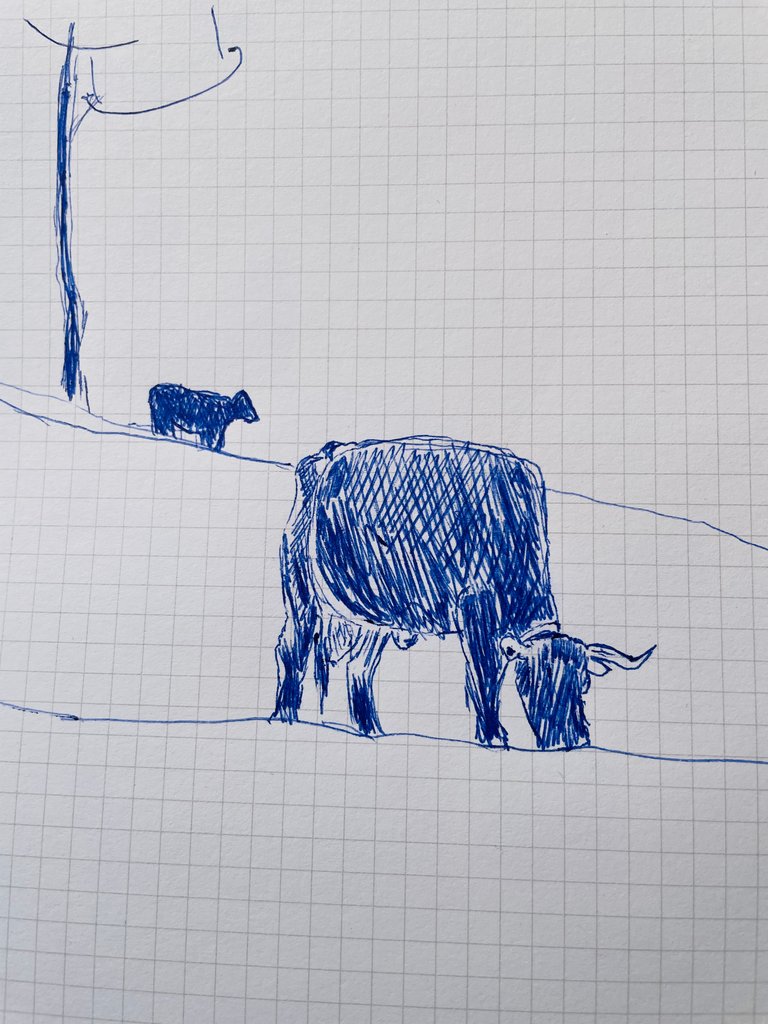 A little sketch I made while talking on the phone. I have drawn it off and somehow I like it.
I love such drawing exercises. Sometimes life has too many tasks and I do not sit down to draw, but once started it is hard to stop again.
I once read about an illustrator who recommended working on his drawing weaknesses.
When drawing, it makes sense to focus on your weaknesses. But in life, it's better to focus on your strengths.
Translated with www.DeepL.com/Translator (free version)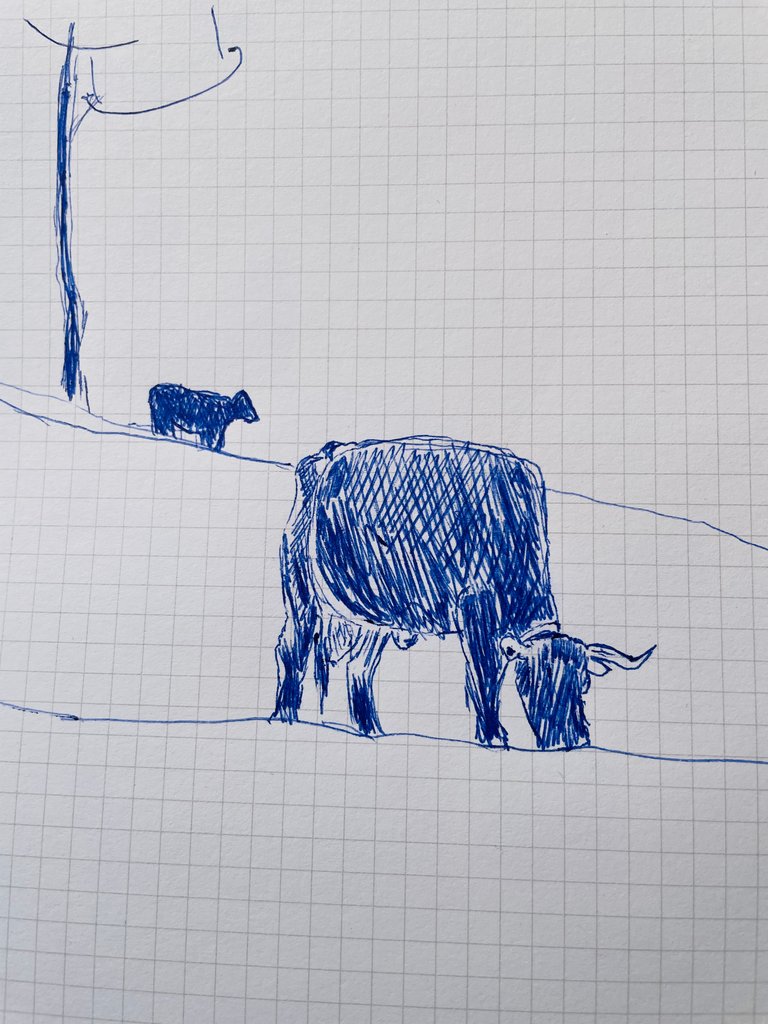 Deutsch:
Eine kleine Skizze, die ich während dem telefonieren gemacht habe. Ich habe es abgezeichnet und irgendwie gefällt sie mir noch.
Ich liebe solche Zeichenübungen. Manchmal hat das Leben zu viele Aufgaben und ich setze mich nicht ans Zeichen, doch einmal angefangen ist es schwer wieder aufzuhören.
Ich habe einmal von einem Illustrator gelesen, der empfohlen hat an seinen zeichnerischen Schwächen zu arbeiten.
Beim Zeichnen macht es Sinn, sich auf seine Schwächen zu konzentrieren. Im Leben aber ist es besser sich auf seine Stärken zu fokussieren.