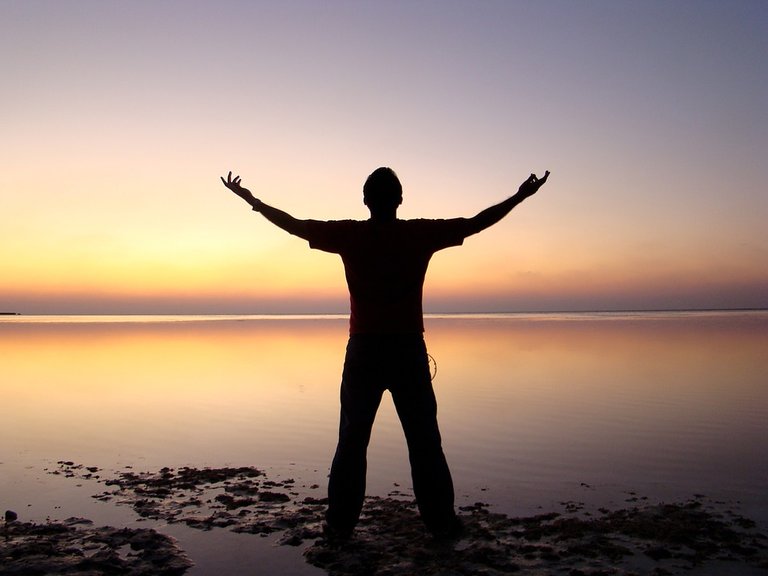 So a lot has happened over the last week.
Most of you will know by now that we lost the 300,000 HP delegation. This at first caused a lot of fear, confusion and instability regarding BRO and the future of the project. To clarify, I would like to set the record straight once and for all.
The 300,000 HP delegation was a gift. Had I known (or my delegator known) that there was an upcoming bull-run then I think both of us wouldn't have taken on the delegation. He is still working with me towards the future, and like everything in business I take nothing personally. I just move forward with the tools that I have. Had there been a written contract in place, that may have been a different story. But as a gift, I just need to pick myself up and move ahead with what we have! Which is actually quite a lot so far.
The aim of this project was to give coin holders a share in the wealth that we were creating for ourselves. But since we lost our delegation then we had to bolt on a few quick fix's until we solved the immediate problem in front of us. Ultimately, we will still continue to release dividends daily to our coin holders and pay that through the profits that dCity will give us. You should not notice much change in dividends unless you buy or sell BRO
Furthermore, as a quick solution to the rapid decline in dividends were I to release more BRO, the coins on the market currently will be the last to be sold for quite some time. I do not, right now, have the justification to sell more than 20,000 BRO as it stands. Once of course we grow to a sizeable fund, then I will look at releasing more BRO to the public, and yes, as promised I will value them at 3 Hive per Bro. Depending on what happens in the coming months, that could be either soon, or far away. We will have to see.
Think of your Bro as limited edition for now. That way we get to both protect your stake in our project and similarly protect your dividends.
As it stands right now @brofund has 74,000 delegated hive (which I have paid for out of coin sales) and this will remain with us for 13 weeks until I refresh our contract. I will keep and eye on this and barter for more or less in the coming weeks/months depending what we spend versus the rate that we will grow at. Brofund will continue to curate and a vote from us is just over $1.00 currently.
Where we're at?
Right now Brofund has the following on & off-chain assets:
11,449 swap.hive
1,014.837 Hive
2,835.417 Staked Hive
74,316.828 (Delegated Hive)
34,992.668 Leo
575,950 Neoxag
87,194.396 Pal
25,867.1 Hive (estimated dCity worth)
303.6 SpInvest
Offchain:
5,870 Hive (equivalent worth)
Our growth over the last 7 days looks like such: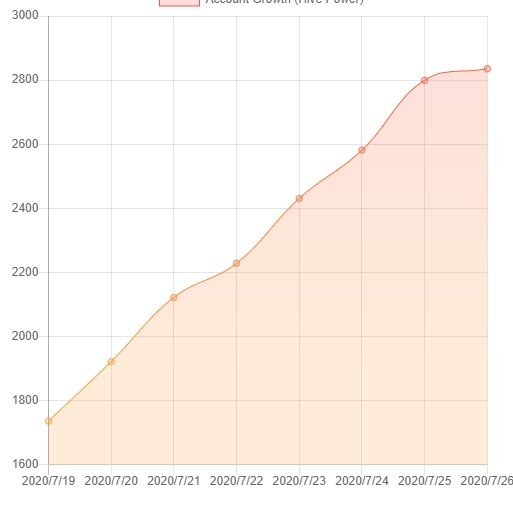 We are staked and curating in the tribes, and as a bonus you will get our tribe dividends also. Great, huh? :)
My main aim for the Brofund over the next few months is to grow it as much as I can. I'm happy with the delegations we have and I will continue to monitor our growth over the next several weeks and make changes accordingly. All in all, I'm looking to benefit the community and the token holders. As @chronocrypto said to me yesterday. We can only grow more from here. He's so right, isn't he?
Probably the announcement you were waiting for here: Where we're going.
Okay, so we've started development on our next phase. I actually think you guys are going to love it. The team behind BRO will be spearheading the development of this. We are a lovely mix of technical and social -- you can probably guess already who will be doing what!
Providing there are no setbacks then we will be ready for alpha testing in about a months time
Alpha testing community will be my bro-dudes and dudettes of course! You guys get to test it out first, and you will be rewarded accordingly.
What the project will be: I really can't give away much to this but what I can say is that we are creating a second layer dapp that will plug IN to hive. Let's just say we are tired of dapps FOR hiveans. That's all I can say. You can guess amongst yourselves!
Basically to run this project we will need quite a few communities. Think of us as the people that get to test drive it, and secure our place as a community inside the dapp.
It's not much to go on I know, but just know that you're going to love it. And furthermore, anything I make personally from it will be going straight into the brofund pot.