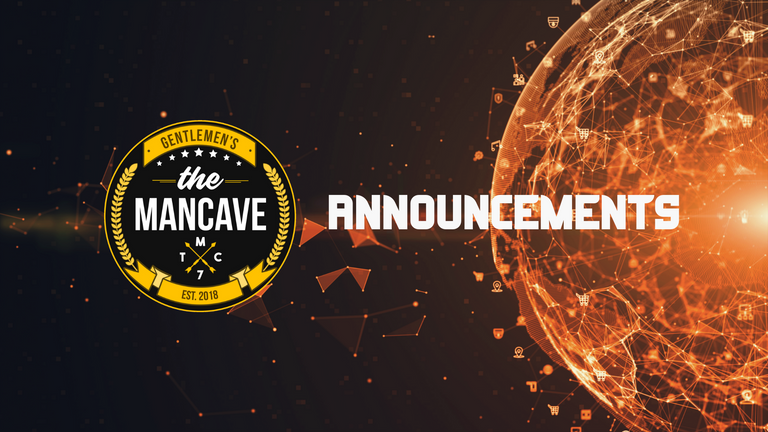 Thanks to the amazing @jongolson and @taskmaster4450 for allowing me on the cryptomaniac's podcast this Tuesday. There was laughter, fun, some seriousness, and epic first time announcements, and, interestingly enough, clearing up @blayne's first name! All this time, sheesh, I thought it was @blainjones but there we are!
For those of you that missed it, you can find it here:
So to recap what I announced, or for those of you that are like ugh, tl;dw, like @trumpman, then I'll go over what we covered in the podcast outlined below!
We are releasing a new card in partnership with Rising Star that you can only buy with cine. There will only ever be 100 of them. You can find out more here

Cine & BRO will be one of the official sponsors for the Hive Block party in September 9-11 in Nashville, Tennessee. You can find out more about this here.

Cine (and BRO) have been working really hard to secure partnerships in the Film and TV Industry, and thankfully, due to the hard work and due diligence of our team we have made headway, by striking up a possible partnership with a TV station. Lawyers are involved. This is the real reason I had to make sure everything is in ship shape regarding my countries tax laws. That and I don't want to go to prison, hah!
Anyway, these are the cool things I wanted to "get out there" before @taskmaster4450's bald head would start shining like the force of a thousand suns and put me in a daze, knocking me off my rhythm! I had to be fast you see, @jongolson would be sure to join in the fun.
But we haven't even started yet. There are still several things in the pipeline for BRO & Cine, thanks to the amazing leadership of @papacrusher, and, there's no way I could pull off some of these deals without the direction and connections of @stickupboys.
Next we are working on the roadmaps. We have filled our readers with a lot to consume over the next few days so we're going to give it a few weeks before we come forth with an official, set in stone, nailed to the wall roadmap. You're going to like it.
Until tomorrow my fellow BRO's,
Adieu!