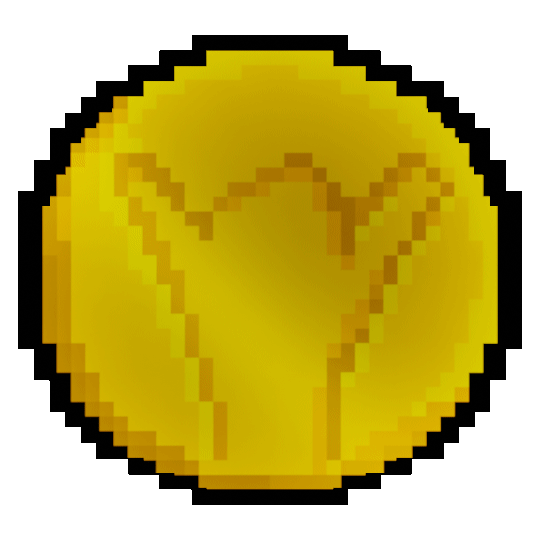 Hello, everyone!
This is a compilation post that will serve as a summary of the best weekly content posted on SkateHive. Our curatorship program aims to bring more skaters to the SkateHive community and retain these users through a curation of the best posts. Anyone who is active in the community can be selected. Please see the details that make us look at your post and love it!
Always use the hashtag #skatehive.

Posts on Fire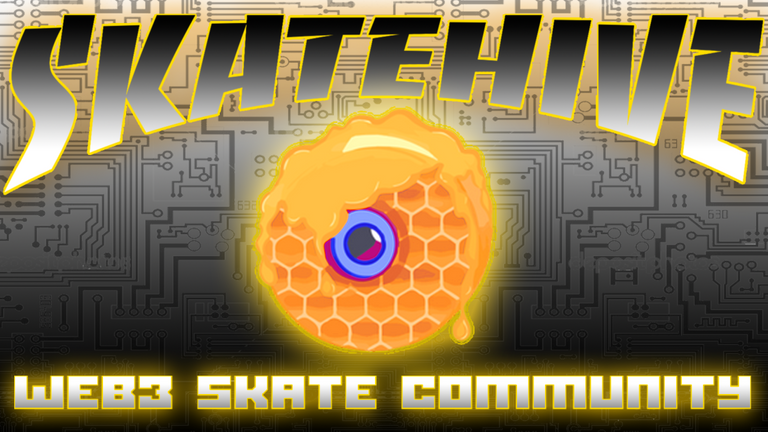 The Origins Of Skatehive Skateboarding Community
Hey everyone, my name is @knowhow92 and I am one of the founders of Skatehive Community
Lots of new faces are joining us on a weekly basis so I thought it would be cool to do a throwback to Skatehive's history and talk about when/how everything started, how we evolved into a multi-chain community and what we have accomplished over the years. But first things first...
What's Skatehive
SkateHive is the house of Web 3.0 skateboarders and our goal is to onboard skaters and "extreme" artists in the blockchain world.
SkateHive is built on top of decentralized platforms that allow us to own our accounts, our communities, which means that instead of allowing others to advertise on our content to generate value, we tokenize interactions, allowing us to retain value generated by our content, to be sold on the free market in the form of cryptocurrency.
---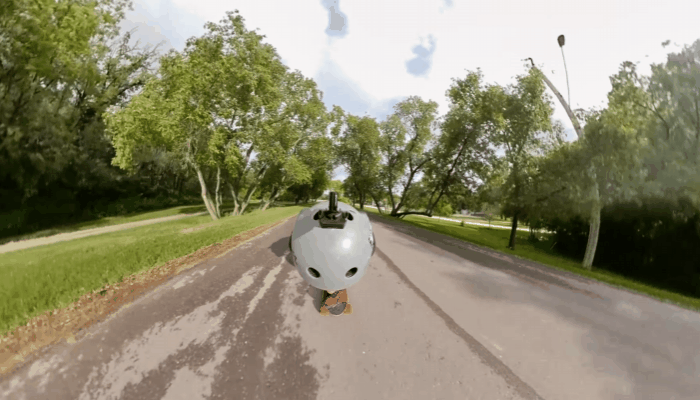 Go Skate Day 360 Run
Go Skate Day 360 Run
A former grom (young skater) I helped learn to skate, organized a skate trip for Go Skate Day, on a new hill he found. He's been coming to my local longboard race, the Birds Hill Bomb, since he was around 12. So seeing him plan a trip, in his own car, to a new spot he found, made me very proud.
Despite a very strong headwind, we managed to have a lot of fun trying to cut through it by drafting each other, and working on our tucks. This was one of the runs where he had bit of fun passing each other, captured in 360.
---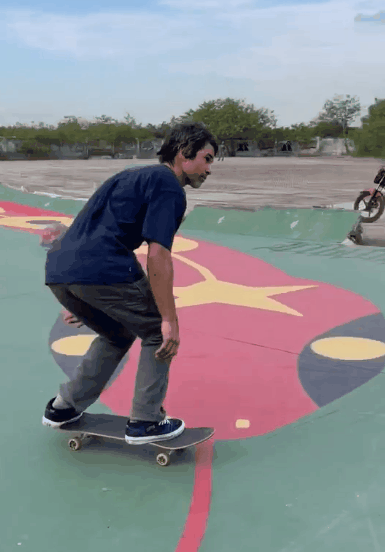 Feeble, Jiboia, Marcello Queiroz Gouvea Gouvea #cashfortricks
Trick: Feeble, Jiboia.
Skater: Marcello Queiroz Gouvea Gouvea [Brazil]
Filmer: xvlad
Published by Marcello Queiroz Gouvea Gouvea via Skatehype.com
---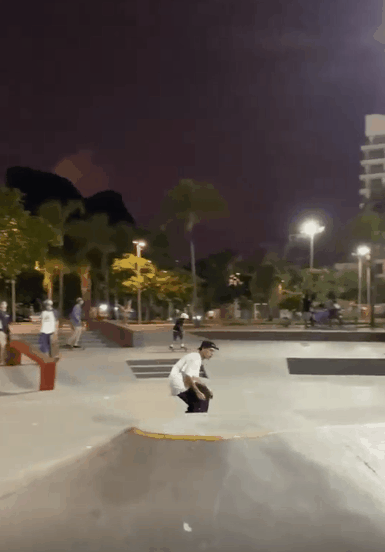 BS Nollie Foot Flip, Duó, Rhuan Couzzi #cashfortricks
Trick: BS Nollie Foot Flip, Duó.
Skater: Rhuan Couzzi [Brazil]
Filmer: @_smith_wg
Published by Rhuan Couzzi via Skatehype.com
---
Marina SkatePark [BoelterMc] [June 2022]
This week @xvlad called me to a @shapeshiftdaobr at the @bobburnquist event in Niterói. As a good Carabela Pirate I went to fulfill the mission.
Do onboarding on skaters and turns them into 3.0. Mission completed successfully.
As you can see, many new faces in the community. And there's more to come.
During the event at Marina SkatePark I took the time to shoot some tricks.
My #CashForTricks I posted yesterday using @skatehype.com
and this video I edited for Odysee and 3Speak. So come on, I hope you enjoy it!
---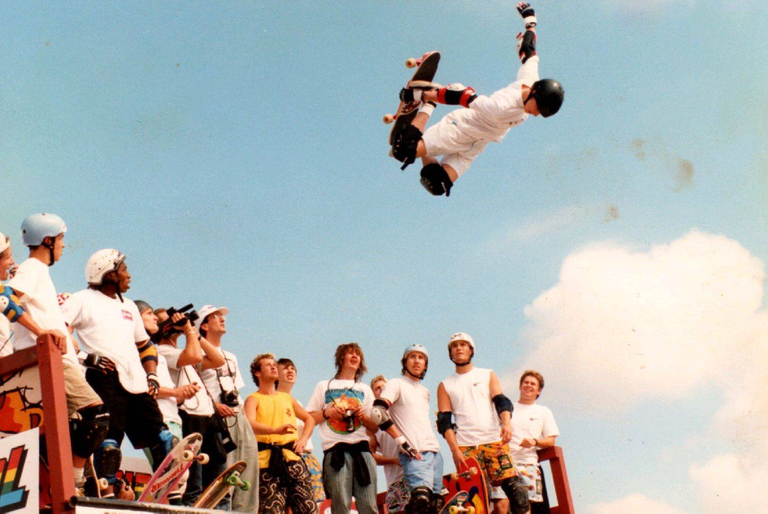 On Skater Girl Memories and a T Shirt
In 1986 the population of Torquay was little over 3000 people. It was a small town, with small town complaints and benefits. Now it's over 23,000. I miss the old Torquay, and hate what it's become. I try to focus on the positives, but it's a shame the landscape has changed so much. For us in 1988, the skater's Ramp Riot event was understandably huge. I was 16, and being a surfer hanging out with surfer and skater boys, this was something to be massively excited about.
It's hard to imagine now, and a lot of old school people remember this event with a huge amount of affection. I mean, Tony Hawk came to town - this was incredible!
---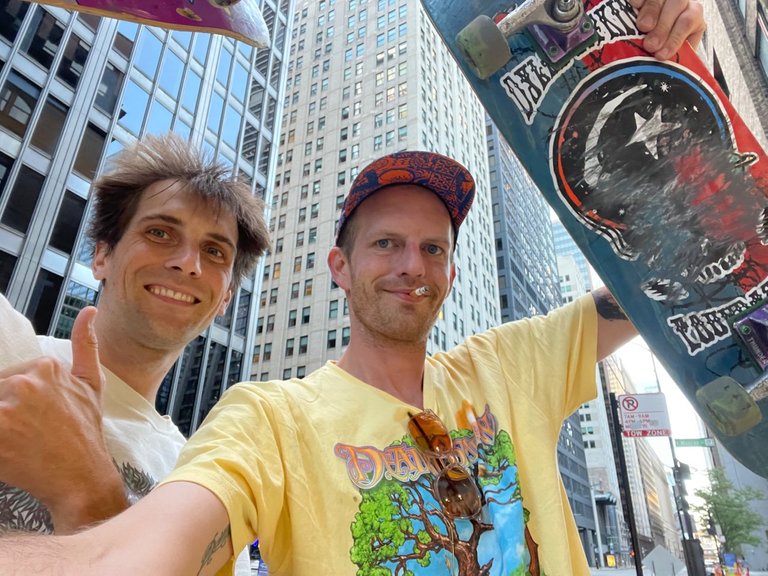 GREETINGS 👽
@web-gnar has got me STOKED on the hive.
---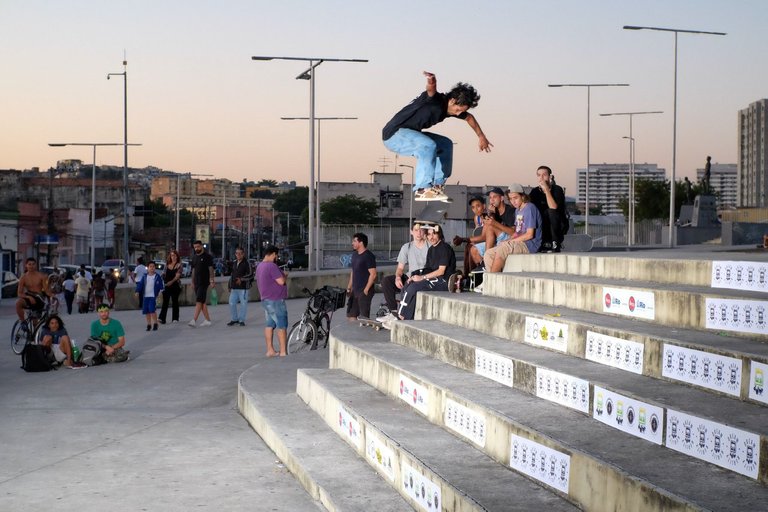 Dreamin Go Skateboarding Day 2022
Hello, my friends! Are you ok?
The Go Skateboarding day is celebrated worldwide on 21.06. As usual, our friend Julio Tio Verde, organized another celebration for our day.
---
Fakie Nosepick, Paredão do aterro , Evandro Martins #cashfortricks
Trick: Fakie Nosepick, Paredão do aterro .
Skater: Evandro Martins [Brazil]
Filmer: Thales Moreira
Published by Evandro Martins via Skatehype.com
---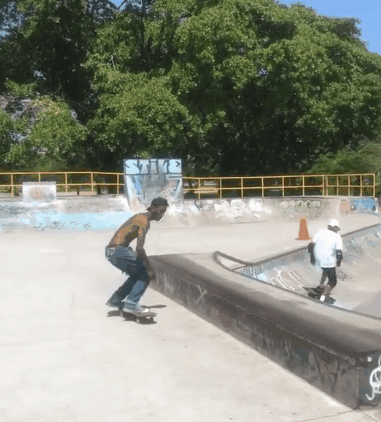 FS Tail Flip Out , Aterro do Flamengo , Yan Felipe #cashfortricks
Trick: FS Tail Flip Out , Aterro do Flamengo .
Skater: Yan Felipe [Brazil]
Filmer: Cauã Felipe
Published by Yan Felipe via Skatehype.com
---
Skateplaza Tetuán day with the homies
Trick: Flip bs Blunt , Itacoatiara Pro 2022.
Skater: Samuel Jimmy [Brazil]
Filmer: Danilo Denis
Published by Samuel Jimmy via Skatehype.com
---
Testing my new Fisheye Lens with 15 minutes of batteries remaining!
Made a friend and recorded him skating with 15 minutes of battery.
Had fun tryin my new fisheye lens for my Sony handycam and editing with only few (but gold) clips, and remixing a song he sent me to do the video with by Fação Central (classic underground hiphop artist from São Paulo, Brazil)
Hope u guys enjoy it!
---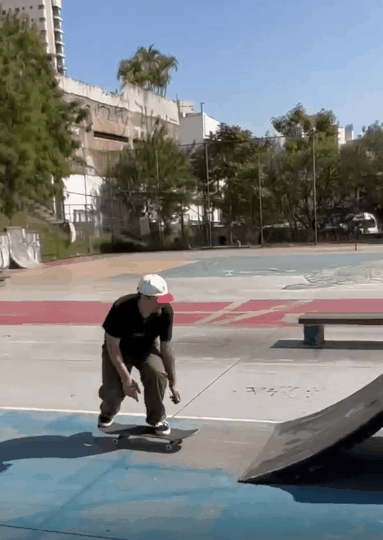 Quadrespra skate spot
Um dos lugares mais divertido para andar de skate!
Published by Danilo Rosario via Skatehype.com
---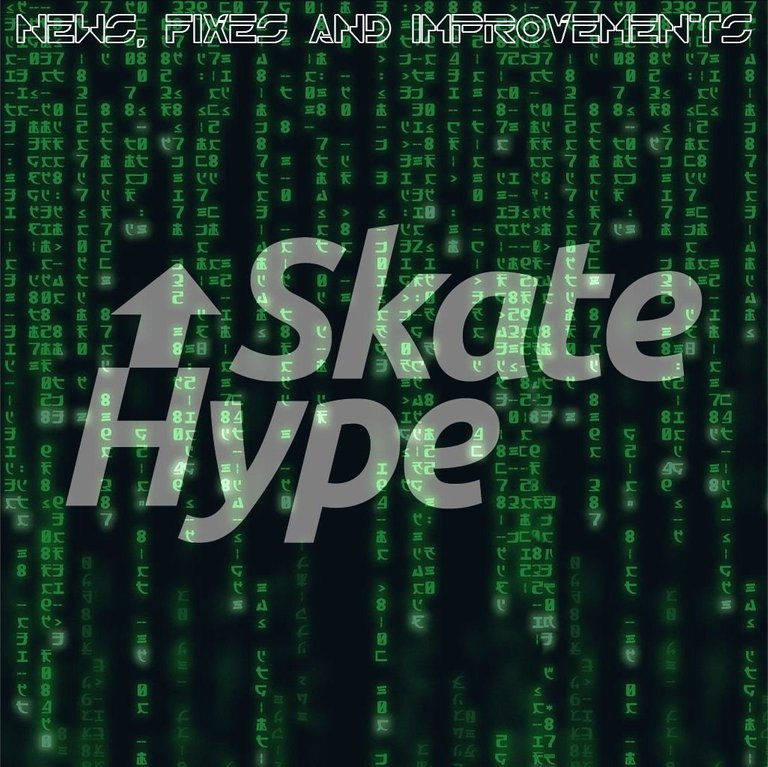 Skatehype.com news, fixes and updates [24 jun 2022]

NEWS
User can add list of hive users as beneficiaries
User icons of latest active users is showing on main page
New post to plaza & download trick button "P" is showing in videos. This tool includes download GIF and MP4 options.
Display hive information on click in the hive icon of any photo or video
Input data for video upload: now the user can choose film or #cashfortricks, appropriate form will show.
New loop play button in player
---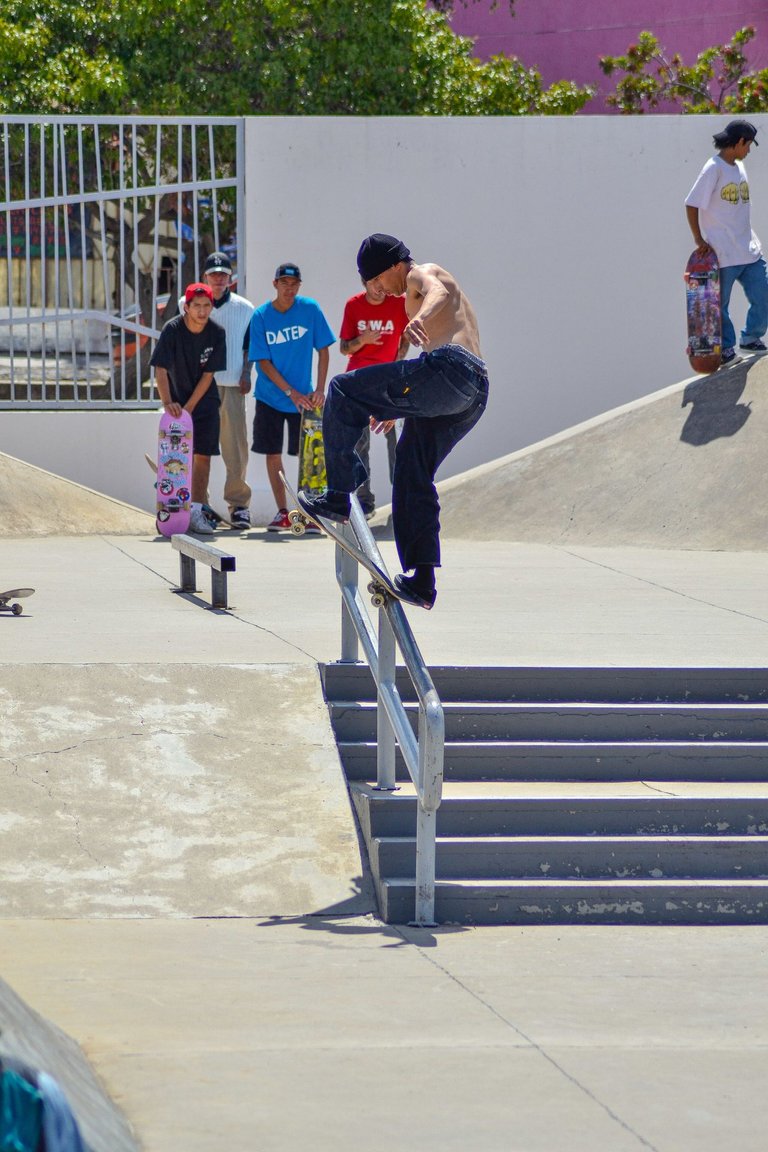 Go Skate Day sunday 19 June 🛹🎉 (ENG/ESP)
Last Sunday, June 19, a social event was held to celebrate the international day of Skateboarding in my city, where unforgettable moments and an afternoon full of fun were lived. 🤙 On this occasion I want to share with you some pictures of what happened 🔥.

Curator's look
Here are the details our curators are looking for in SkateHive's posts:
1 - Hive Spirit:
Community-engaged members who comment, offer upvotes, offer reblogs, offer good tips and ideas. They are better viewed than those who post every day and do not interact and are only eyeing rewards.
2 - Quality/effort:
You don't need to have the best lenses but it's important to make your post look awesome so readers and viewers can enjoy it the most!
3 - Original content:
The contents must be original. If it is detected that you are using 3rd party footage and claiming it's your own your content will not be selected and will not receiving rewards from our partners. Also your account might get muted from Skatehive.
4 - Evolution:
It's normal not to start in the best way and evolve over time. People who are looking for innovation, new designs, new proposals, new ideas, and who improve their work over the years are more recognized than those who do not present any kind of evolution.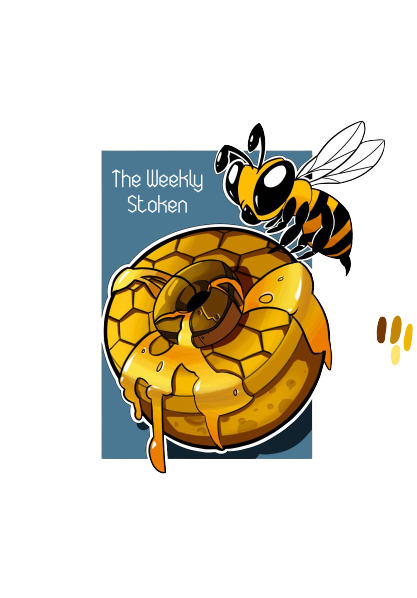 ㅤㅤㅤㅤㅤㅤㅤㅤㅤContent curated by @steemskate, @skatehive's official curation account
You can delegate to @steemskate or follow @steemskate's curation trail on Hive.vote to support the skateboarding scene on Hive.

Have you checked out @stoken ? No? Daaamn! Stoken is coming true! I am happy! 🐝❤️
---
Join the Stoken/Skatehive Discord

---
What STOKEN plans to bring to Hive 🍯

Unique name, and meme-ified branding that will stand out above the hard to find Hive brand.

Real world events tied to web3 content creation.

Attracting non crypto content creators, into web 3.0

Exciting content to bring in non crypto audience.

Focus on onboarding large, existing communities i.e: Reddit skateboarding: 385k members, and Redbull: 10 million YouTube subscribers.

NFTs. Plans include real world utility, fund raising, and future gamification.
DTF ( Decentralized Token Fund )

Stoken DAO: Decentralized voting system to allow the community to sponsor athletes, content creators, influencers, and real world events.

A new token for you to earn for doing Hive stuff!

Possibility of future airdrop of governance tokens. 

---