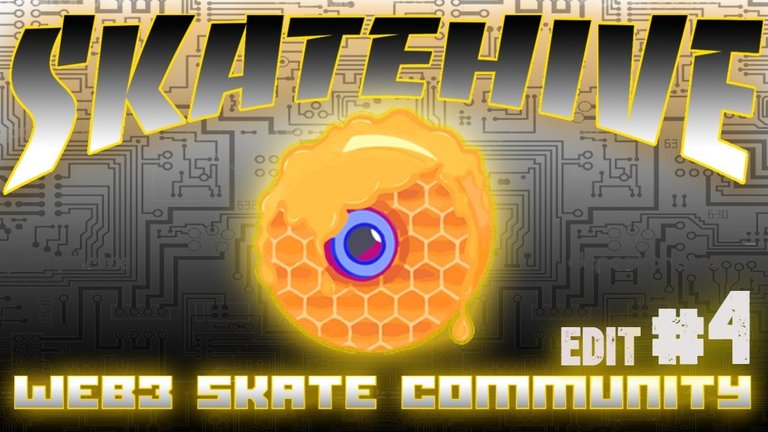 Skatehive Community edit #4 is online featuring lots of cryptoskaters from all parts of the globe
Skaters @xvlad , @Boeltermc , @web-gnar , @howweroll , @knowhow92 , @miguelUrbina , @unhurried , @giannisk8 , @homelesscrewmx and @kike.adventure , @stickchumpion
Edit @stickchumpion
Music
Intro: Jesus And Mary Chain - Just like Honey
Song 1: Kyler Key - Aeodian (Fluid Art)
Song 2:Kyler Key - Ionagian (Fluid Art)
Song 3 and Slo-mo: Voluntarios da Patria - o homem que eu amo*
Enjoy watching & Skatehive4Life
▶️ Mirror : Watch on Odysee
---
*Interesting fact about this song (by @stickchumpion, editor).
Voluntarios da Patria is a Brazilian post punk band. I first heard this song on the H street "Shackle me not" skateboard video (time stamp 47:36).
They used this song because at a skateboard demo in Βrazil they got passed the tape of this band and put it in the video. Therefore I only see it fitting to carry on the legacy and put it in the Skatehive edit as we roll towards web 3.
---
About Skatehive
SkateHive is the house of Web 3.0 skateboarders and our goal is to onboard skaters and "extreme" artists in the blockchain world.
SkateHive is built on top of decentralized platforms that allow us to own our accounts, our communities, which means that instead of allowing others to advertise on our content to generate value, we tokenize interactions, allowing us to retain value generated by our content, to be sold on the free market in the form of cryptocurrency.
Watch Previous Skatehive Community Edits 👇
Join the Skatehive Discord to learn more about Skatehive, our goals, partners and of course connect with the community 👇

Find Skatehive On

---
▶️ 3Speak