Night under the bridge 🌌🌁
Sharing skate nights with my hommies @homelesscrewmx and @cosmicaz-roller a few weeks ago, this nice trick came out, in which my good friend @homelesscrewmx did me the favor of capturing. 📸🔥
Compartiendo noches de skate con mis hommies @homelesscrewmx y @cosmicaz-roller hace unas semanas, salió este bonito truco, en el que mi buen amigo @homelesscrewmx me hizo el favor de capturar. 📸🔥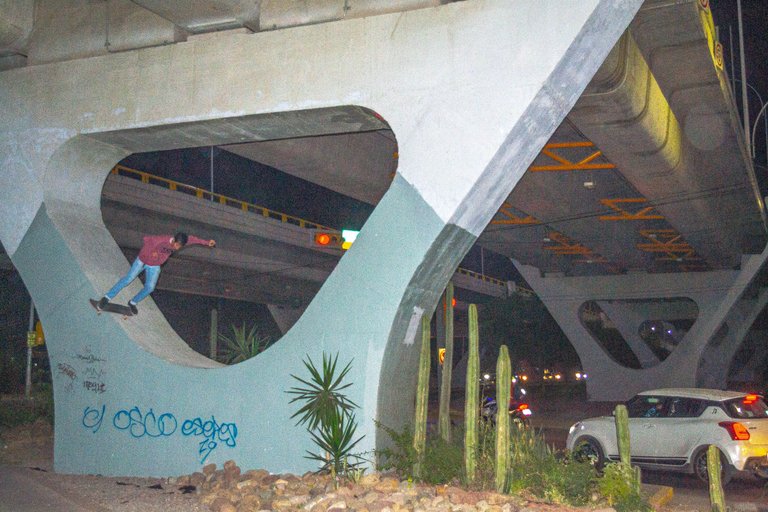 Rider: @kike.adventure
Photo: @homelesscrewmx
This is a fairly large car bridge that we have already skated on other occasions, and it has some very nice transitions at the bottom.
Se trata de un puente para autos bastante grande que ya hemos patinado en otras ocasiones, y que cuenta con unas transiciones muy buenas en la parte inferior.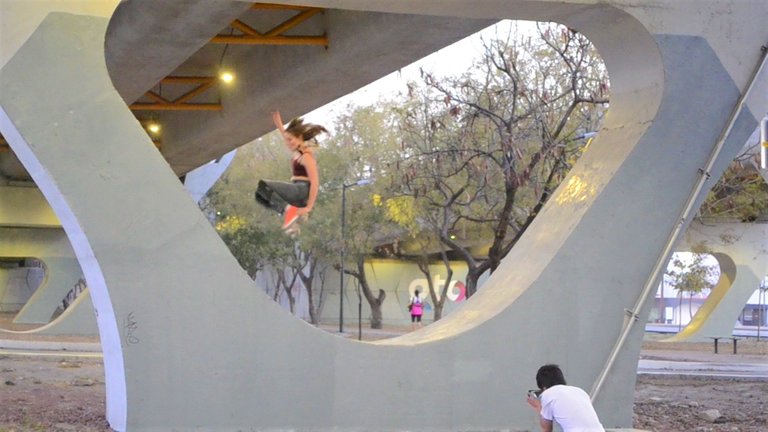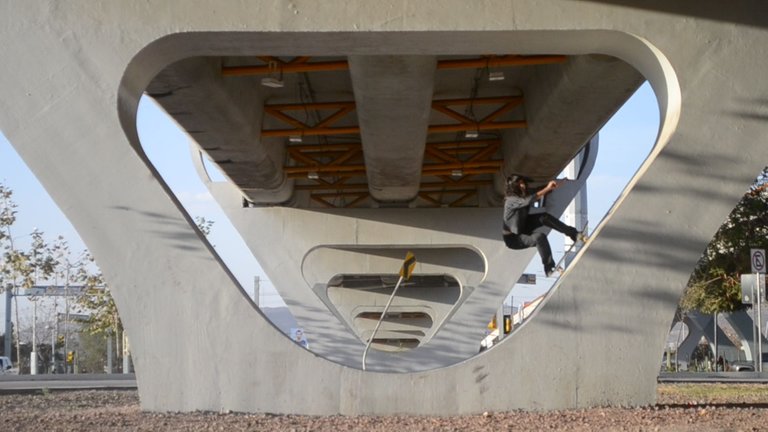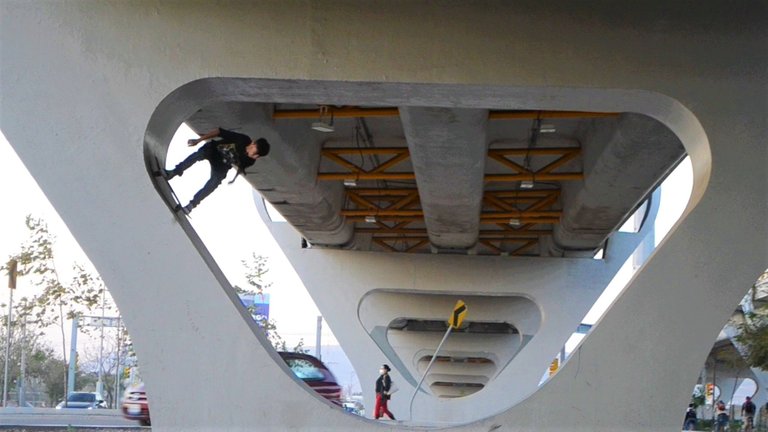 I remember that day @homelesscrewmx wanted to do an ollie out and fall on the floor but he didn't make it, although he ended up motivating me and encouraged me to do that kind of rock n roll hehe.
Quite a dangerous spot, I almost took a few good falls. 🤣
Recuerdo que ese día @homelesscrewmx quería lograr hacer un ollie hacia fuera y caer en el piso pero no lo logro, aunque termino motivándome y me anime a hacer esa especie de rock n roll jeje
Un spot bastante peligroso, por poco y me llevo unas buenas caídas. 🤣
I hope you liked it, thank you for reading. ✌️
Espero que os haya gustado, gracias por leer. ✌️
follow me for more content 😀👇
💻🎙 Peakd: https://peakd.com/@kike.adventure
📸 Instagram: https://www.instagram.com/enrique_prad0/
🎥🎹🎸 YouTube: https://www.youtube.com/channel/UCXwN20pfd-tN_HUQIFXDtGw
📱🛹Facebook: https://www.facebook.com/Enrique.Prad0/


What STOKEN plans 

to

 bring 

to

 Hive 🍯

Unique name, 

and

 meme-ified branding that will stand out above the hard 

to

 find Hive brand.

Real world events tied 

to

 web3 content creation.

Attracting non crypto content creators, 

into

 web 

3.0



Exciting content 

to

 bring 

in

 non crypto audience.

Focus 

on

 onboarding large, existing communities i.e: Reddit skateboarding: 

385

k members, 

and

 Redbull: 

10

 million YouTube subscribers.

NFTs. Plans include real world utility, fund raising, 

and

 future gamification.
DTF ( Decentralized Token Fund )

Stoken DAO: Decentralized voting system 

to

 allow the community 

to

 sponsor athletes, content creators, influencers, 

and

 real world events.

A 

new

 token 

for

 you 

to

 earn 

for

 doing Hive stuff!

Possibility 

of

 future airdrop 

of

 governance tokens. 

---