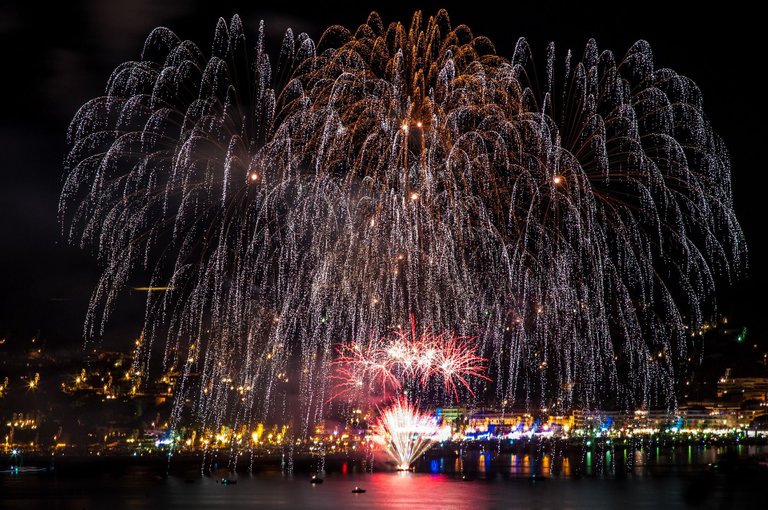 Voltordu on Pixabay
Hello and welcome to the The Ink Well weekly fiction prompt and prize announcement! The Ink Well is a Hive blockchain-based social media community of creative writers. If you love to write short stories, we invite you to join us. Or peruse the work of our community members.
Note: We always launch our prompt posts with important information. So be sure to check it out first! Then we invite you to read on and see what we have in store for this week's prompt.
Special Reminder: In addition to the weekly fiction challenge we offer a monthly challenge. Check out January's Prompt Post. 10 Hive to the winner!
Important FAQs about The Ink Well!
What Is The Ink Well All About?
The Ink Well is a creative writing community. Here are answers to some Frequently Asked Questions about The Ink Well.
No novels, chapter stories or multi-part stories
No poems
No introduction posts
No memes
The Ink Well is all about creativity, quality, community, and engagement. As such, we ask the following:
Please take the time to get to know the community and read other writers' work. Everyone who posts in The Ink Well is expected to read and comment on at least two other stories for each piece you post.
See our catalog of fiction writing tips and make use of our resources. (Many of our writers are developing awesome skills, and you can too!)
Put effort into your posts. Review and edit your content for errors before publishing.
What are the community rules?
You can find our community rules at the top of The Ink Well community (right side of the page).
Please read the rules before posting in The Ink Well, as we outline the "do's and don'ts." If you can't find them, you can read them here.
Our community rules are designed to make our community a safe, welcoming, plagiarism-free space for self-publishing original short stories. We do not allow stories depicting violence, brutality, or abuse of women, children or animals. If you have questions, please read this article explaining our stance on violence.
What does it take to get rewards in The Ink Well??
We refer you to the above description of what The Ink Well is about. If you are not getting great rewards, it is likely for one of the following reasons:
Your story has many grammatical errors. (This is easily fixed with the tips in our post, Help for the Grammatically Challenged.)
Your story lacks some important elements of good fiction, such as character development, dialog, scene details or a story arc. (See our catalog of fiction writing tips for information on these important aspects of short stories.)
Your story lacks originality or does not follow our community rules.
Important tips!
Among the factors we look at is quality of engagement with others in the community
Please make sure your story is clearly inspired by the prompt.
Remember to link your story to the prompt post.
Weekly Challenge and Prize Announcement
Time for the prize announcement and new challenge!
Last week's prompt was sympathy and the skill challenge was to create a memorable character. This community really came through with surprising, amazing stories!
Many of our writers created original, memorable stories in response to the prompt. Our selections of this week's winners and honorable mentions reflect how well writers dealt with this prompt and skill challenge.
Update! We are excited to share that in addition to our first place winner, we are awarding a second and third place. We also will be selecting honorable mentions. For second and third place we are awarding Hive Basic Income (HBI). The third place winner receives 2 HBI and the second place winner receives 3 HBI.
Here are this week's honorable mentions, all of them writing in response to the prompt and skill challenge.
Honorable Mentions
The boy scrunched up his face. "Why are you doing this?"
Mr. Latheson nodded towards his daughter. "Sarah here thinks if we can help children like you to get enough to eat, that you'll stop stealing and become well behaved."
"I just might at that. I'm not lookin' for a beatin', you know."
"Yesterday when my mother brought me to take a tour round the school I saw you sitting all alone eating and I thought maybe you could use a friend".
"A friend?"
"Yes a friend is-"*
"A person with whom one has a bond of mutual affection typically one exclusive of family relations".
Mike had successfully initiated a romantic chat with Sandra, a single lady residing in a city in the US. Sandra, in the previous years wasn't able to get into a successful relationship with anyone within her vicinity. She decided to be active on a chatting platform to see if she could find her missing rib through such a channel.
Private detective Matthew Hernandez, a Mexican by birth, was used to strange cases. He had investigated serial killers, kidnappers and senseless murders. But nothing in his past seemed to have prepared him for the Bristol haunted house case.
Then he remembered today's schedule. Mrs. Williamson had meant to make cookies for her book club, as all five of them were having a meeting today!
He quickly sat up. "She didn't make those cookies yet, did she?" he muttered quietly. He hated thinking about waking her up, not when she was getting such well deserved rest.
Third Place: Wins 2 HBI
That year she represented her school in the children's singing contest and was the national leader. At that time her mother fell ill with depression from which she could not recover, lost her speech and went into a state of psychosis. At that time they had to move to another city in that country, residing at her paternal grandmother's house.
Second Place: Wins 3 HBI
I shuddered in panic, not only for my kitty but for the sibylline old man. No one can stare into his eyes for more than three seconds without feeling uncomfortable, for there is a golden peculiarity that emanates from them. They say that when he laughs, the roars of his laughter bounce off the walls like rambunctious spirits.
And the winner of the Sympathy/Create a memorable character challenge is...@riverflows, with the story Sympathy. Congratulations, @riverflows. You will receive 5 Hive!
This is not unusual, but generational - the post millenials are doped up, anaesthetised, jaded, unfeeling pricks, according to the press. They're not wrong. He cannot recall the last time he felt anything at all, but this was not entirely his fault. It is a protective mechanism to not feel in a world entirely ruined.
Okay, let's review fiction entries from last week's prompt and launch a new one.
Stories From the Previous Week
@dianelson
@famouskey
@kingsleyy
@mrenglish
@restcity
@jetta.amaya
@popurri
@marriot5464
@arduilcelebren
@jadams2k18
@jackdeathblack
@nelson-george
@shahinaubl
@george-dee
@brujita18
@deraaa
@gabrieladifazio
@jhymi
@lightpen
@lrscarmen
@marynn
@buezor
@fantom22
@amiegeoffrey
@wrestlingdesires
@hazmat
@rammargarita
@diebitch
@abigail04
Thank you to everyone who posted a story for last week's prompt!
This Week's Prompt
The Ink Well is fortunate to have many members who are eager to write. It would be wise to use talent on the best story you can write so you can receive the optimal curation. Remember, Quality over Quantity.
Please Note: The Inkwell curators read many creative submissions each week. Ideally, we would comment and curate each piece. However, there are physical limitations, which include time. It may be the case that stories are submitted and are not curated. We do try to curate every piece but that may not happen.
At last, the prompt of the week!
This week's prompt is A Special Time. Our skill challenge will be to create a memorable setting for your story. @jayna has written a great essay about creating story settings in the Catalog of Fiction Writing Tips.
**When you write for the prompt, you don't have to use the exact word. Derive inspiration from it. A Special Time opens up almost limitless possibilities as a prompt. Use your imagination and come up with an original interpretation of this prompt.
Here are some ideas about how to use the prompt, A Special Time. You can probably come up with much more interesting ideas of your own.
When I was a child, my favorite holiday was the Fourth of July. In the evening, families would gather together, grill hot dogs, and toast marshmallows
Jocelyn held in her memory the moment her baby sister came home from the hospital for the first time.
The train ride to the big city was the most spectacular event Andrew had ever experienced.
Michelle marveled at the creamy confection she had made with her own two hands.
At the moment wedding vows were spoken, Henry's grandmother burst into tears of happiness.
Bringing home a new puppy from the shelter might have been the most happy experience in Arthur's young life.
As Alicia boarded the airplane to go to college, she looked back at her family and realized she was beginning a new stage of her life.
"Blow out the candles! It is the one and only time you will turn twenty-one," Matthew's mother exclaimed.
The dense jungle opened before them as the first day of their safari was about to begin.
Lucia knew, when she kissed Brian, that this was the man she would marry.
Herbert looked at the trophy with moist eyes. He had worked so hard to win the race. This was a moment he would never forget.
Maria liked to think of Sunday mornings as a special time, a few hours put aside to spend alone with her husband.
Alex rested his head on the seat and listened to the soft hum of the car engine. He was certain he would remember, for the rest of his life, the last vacation he spent at Mariba Bay.
A week from now, we will select a winning story that demonstrates this skill and utilizes the prompt. Of course, we will also be looking for overall quality in the winning story. Good luck!
Note: As always, please avoid violent, gory, bloody, brutal, sexist or racist themes and language, erotica and other NSFW (not safe for work) content, and stories featuring abuse of women, children or animals. (We have a complete article about The Ink Well stance on violence and brutality for more information.)
If you don't feel inspired by this prompt or the featured image, feel free to peruse any of our past prompts or our collection of idea-generators:
Weekly Prompt Rules:
Deadline: You have a week to write for the prompt, until the next one is posted. (Note: You can write for any of the prompts anytime. This is just a guideline to be included in the weekly round-up in the next prompt post.)
Story link: Post your story in The Ink Well community, and post a link to your story in a comment on this post.
Hashtags: Please use these hashtags: #fiction #writing #inkwellprompt #theinkwell and #dreemport, if you are also posting your story to the DreemPort site.
COMMUNITY SUPPORT: Visit the work of at least two other community members and comment on their work.
Title: The title is up to you. You can come up with any title you wish. You do not need to name it after the prompt or include the prompt word.
Images: Please only use images from license free and creative commons sites, like Pixabay, Unsplash and Pexels. Images you find on the Internet are copyright protected and cannot be used. Be sure to provide the source link.
Length: We request that story word counts are a maximum of 1,500 words maximum length (preferably 750-1000 words). This is just a guideline. Longer stories are okay too, but they tend to get fewer readers. Additionally, The Ink Well admins appreciate keeping to that maximum story length for our time management. Thank you!
Reminder: Be sure to also read our community rules. The reason for the repeat reminder is that we see many stories describing brutality of women, children, or animals, or that have excessive gore or violence, and we must mute them. Please do not post these stories in The Ink Well. We want our community to be a safe and comfortable place for all readers.
Here are the past prompts if you would like to use them or refer back to them:
Thank you for being a part of The Ink Well!
@jayna, @agmoore, @gracielaacevedo, @yaziris and @itsostylish

Interested in joining our community? Start by joining Hive!
Join here at Hive Onboard
Already a Hive member? Click Subscribe at the top of The Ink Well community home page.
Questions? Ask The Ink Well on Discord.

We invite lovers of creative writing to visit The Ink Well, a Hive community started by @raj808 and @stormlight24 and run by @jayna, @agmoore, @gracielaacevedo, @yaziris and @itsostylish.

How to Follow Our Curation Trail
You can follow our curation trail by going to our hive.vote curation trail page and clicking the follow button.
How to Delegate to The Ink Well
We welcome delegations! These support our community in many ways, including helping us to provide support to quality content creators through curation and contests.
A big thank you to all of our delegators:
@jayna, @felt.buzz, @zeurich, @marcybetancourt, @agmoore, @marlyncabrera, @stormcharmer, @generikat, @iamraincrystal, @preparedwombat, @gracielaacevedo, @chocolatescorpi, @samsmith1971, @grindan, @stuartcturnbull, @arduilcelebren, @itsostylish, @josemalavem, @morey-lezama, @evagavilan2, @popurri, and @mrenglish.


Click banner to visit our community page

Find us on twitter by clicking the banner above.