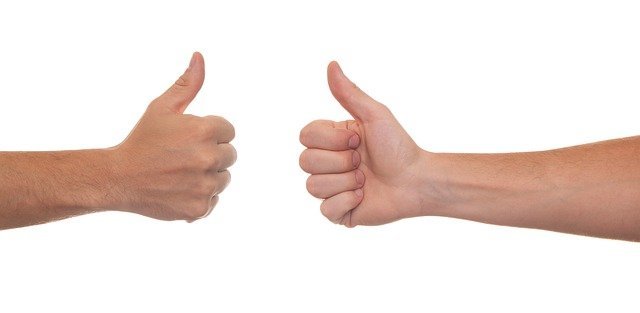 Image Source
............, stay safe and be good bro. I love you
That was the last line in the letter from my brother Rick. This was the second time I would be reading it in the last one hour as I dropped the letter on the table and began to reminisce about the past.
---
---
I was just setting the table for dinner when I heard the sound of someone turning the lock. Few seconds later, my big brother Rick walked in looking stressed and was momentarily shocked to find me in his apartment.
Smiling I ran towards him as he grabbed me in a hug.
Wow, I wasn't expecting you to be home till tomorrow he said
Well, I wanted to surprise you and going by your look just now I think I achieved it I said, ruffling his hair. I'm sure I was the only one he allowed to do that, except mom.
Haha, you this rascal. You're lucky I didn't call the cops on you he replied laughing as he pushed me away playfully.
And what would you have told them? That your little brother was in your apartment making dinner I asked
Anything just to get you out of my hair. Anyways at least you had the sense to make dinner, I hope it doesn't taste bad he replied jokingly
Feigning mock annoyance I replied as I headed towards the dining table For that statement young man, you shall only smell but not taste the fruits of my labor
My brother went to take his bath and later joined me as we had dinner together. I explained how I was able to finish early in school and decided to come home two days earlier than scheduled. I had gotten an admission in one of the best universities but in a different state and every year I come home a day before to celebrate Christmas with my brother. My name is Alex and we're both orphans.
We'd both lost our parents in an accident on our way back from a family dinner on Christmas day. Survival became tough and Rick decided to drop out, get a job so he could see me through school. Ever since then we spent Christmas together in celebration and in remembrance of our parents.
Rick was not just my brother, he was my parent in every sense of the word. His selflessness and sacrifices to make me a better man were the guiding principles of my life and being in my final year i was looking forward to the day I would graduate and make him proud. We celebrated together and after the holidays were over I went back to school.
---
---
Two weeks before I graduated, I got a call from home. It was from an hospital telling me Rick had just passed away. Apparently he'd been sick for a long time and all the stress signs I thought I noticed was him loosing the fight to cancer.
It was a completely shattered me that booked a flight back home to prepare for his burial arrangements. I arrived at his apartment was going through some of his stuff when I found the letter.
It read : Dear Alex, if you're reading this letter then i must've passed on. I've been struggling with cancer for a while now and I'm sorry I didn't tell you on time, I only wanted you to focus on your dreams and not worry too much about me.
I know how much the news of my death would sadden you, but I want you to be the strong and good man I know you to be.
Remember to live a happy life, stay safe and be good bro. I love you
Tears poured down my eyes as I dropped the letter on the table and remembered all the wonderful memories we shared. I was going to miss him, but I would graduate and live a good life in respect to the one true guide I ever had.