Enjoying a day out in this existing summer was not what I thought would be possible. So when my cousins approach for a family hangout at the water park, I was not sure if we should go. But the visit was sure worth it.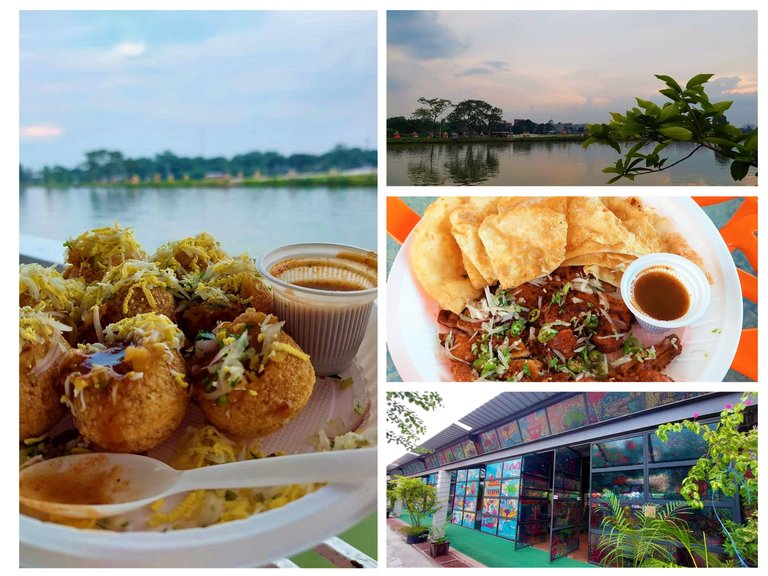 The place is named Chiklee Water Garden which is located in Rangpur. This is kind of a first-time water park in this city so we all were hyped to take a visit to what's going on there. To be honest it was a bit existing to walk around the park as the place is huge. But when we take seats on the water houses and got the lake view properly, all our exhaustion was gone.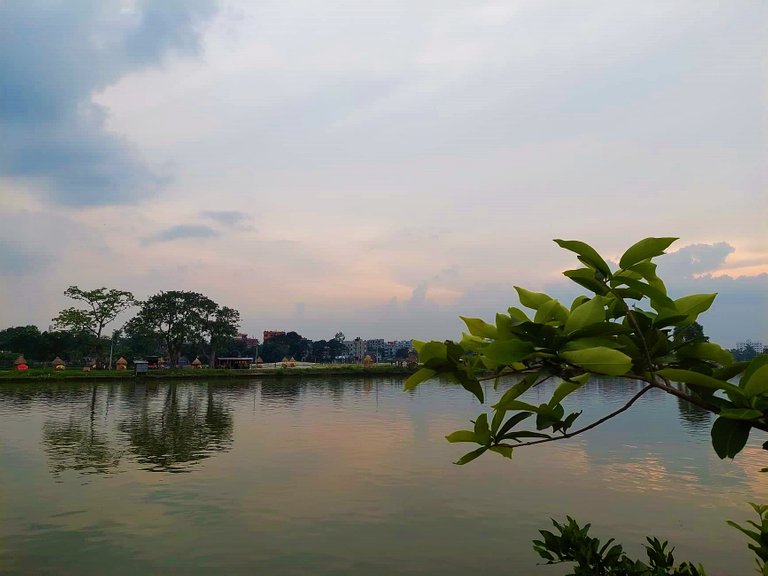 It seemed very calm and peaceful out there.
Both sides of the park got something to attract the tourists. We were running out of time and didn't go to the other side, maybe next time. There were some huts for hanging out and some small food stalls, as you can see. But most of the attractions, rides, and everything were in this part.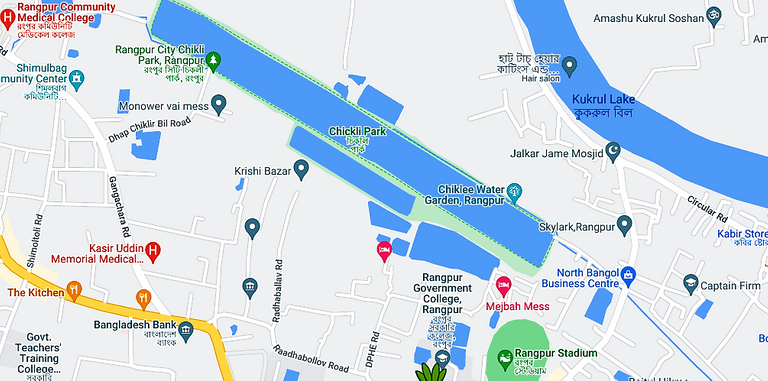 This is the place on the map.
We had to pay 50 taka/$.50 entry fee per person. It was quite cheap I would say.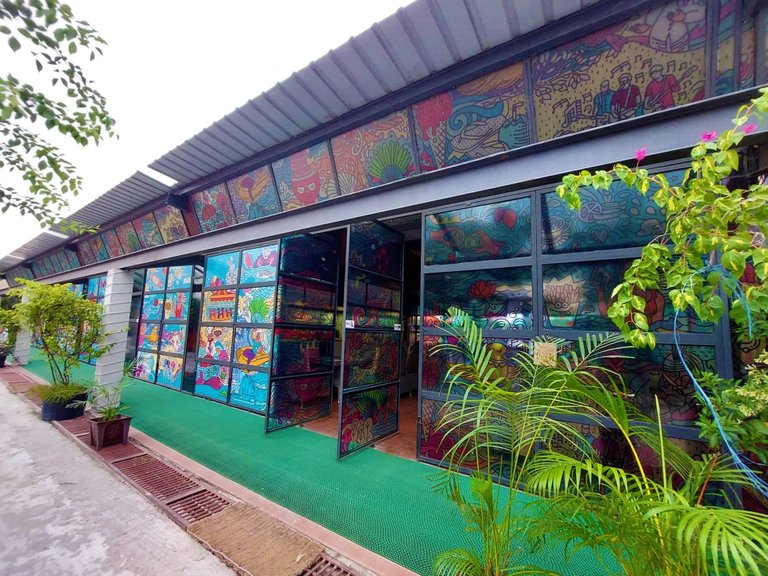 This restaurant will come up in your way after entering the park. We were thinking to have food and enjoying the view so we choose the water houses where there is no AC but nature served its best.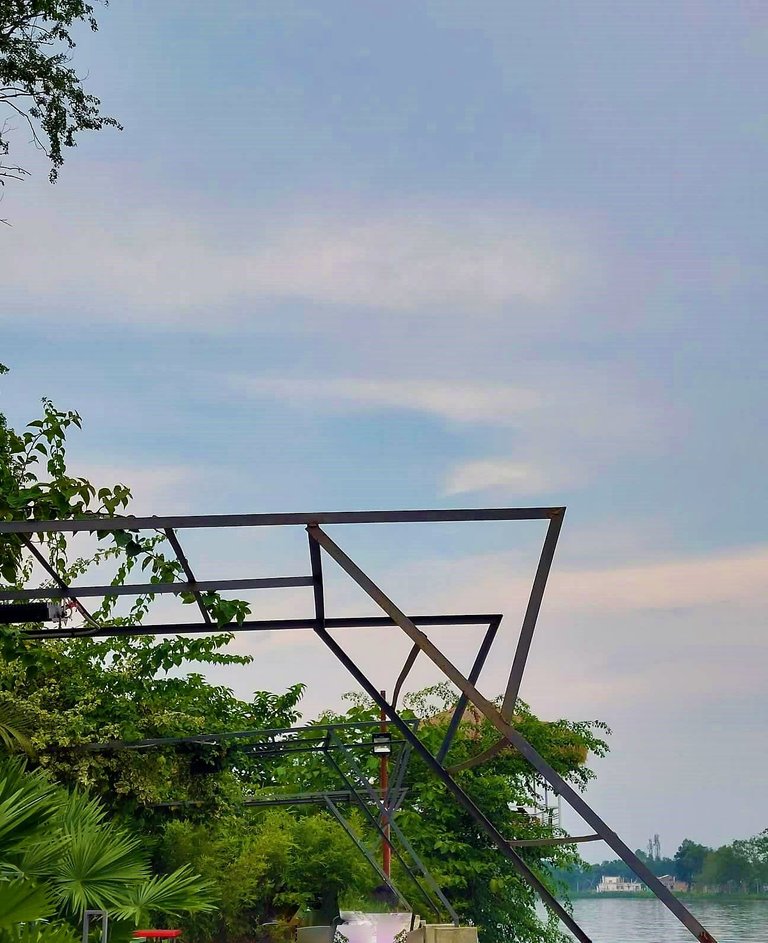 It was not very crowded that day but no water house was empty. We had to share one with another group. It was a bit uncomfortable at the beginning but after a while when we started to see the beauty and be on our own gossip, everything else faded away.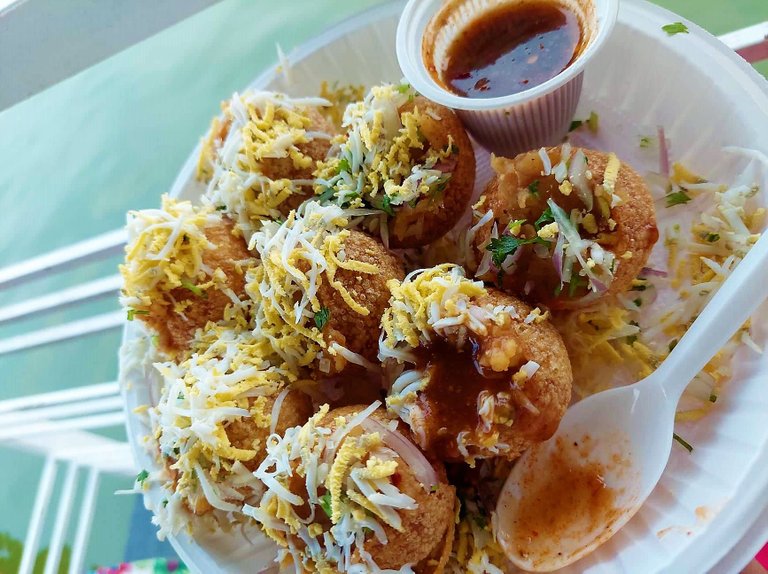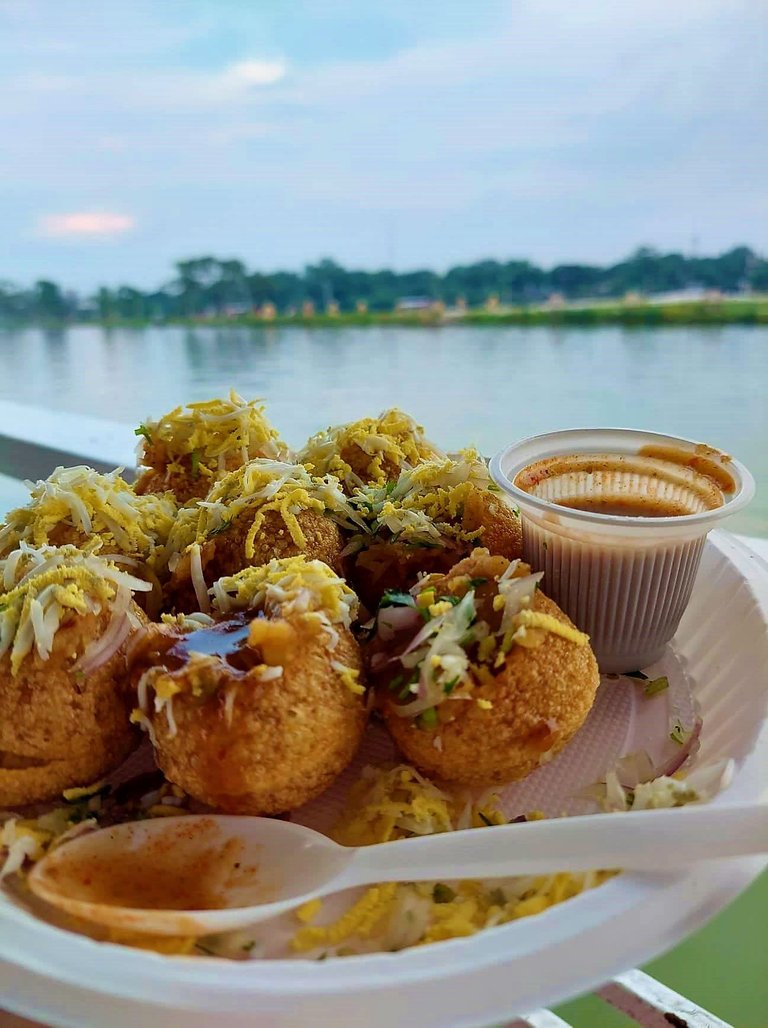 Then comes the food!
We ordered our very own popular local snacks called 'Fuska'. It was tangy, crispy, and spicy; full of chickpea filling with a lot of onion and green chili. Mouth watering.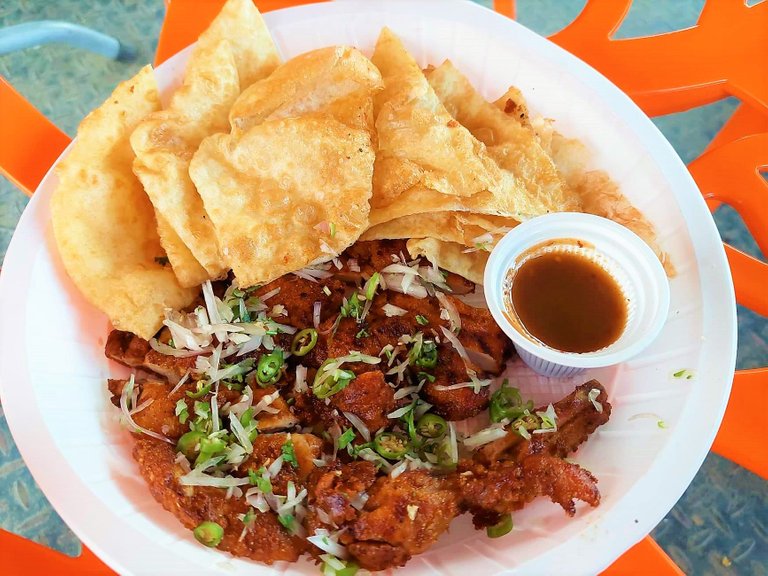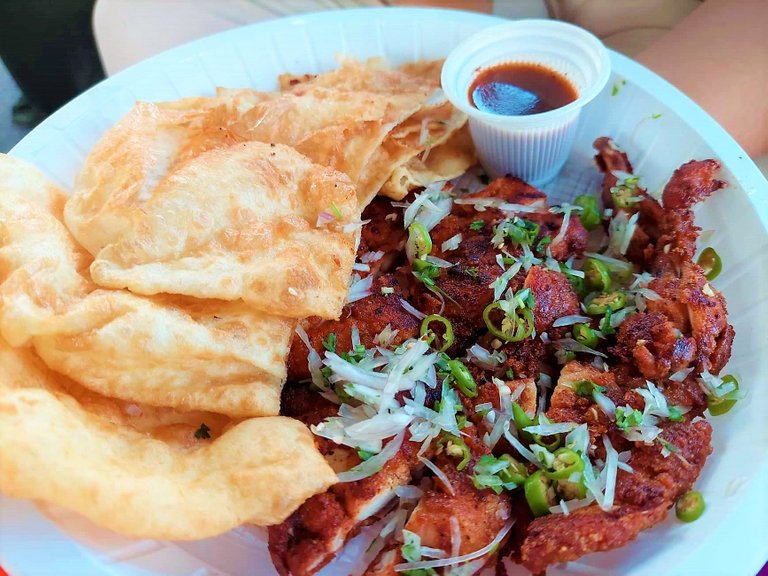 Don't get scared seeing the amount of chili. lol. We love spicy food. This platter is called 'Chicken Chaap with Luchi'. The fluffy bread goes perfectly with the spicy chicken. Later we had some soft drinks.
We were eight people out there, four of my closest cousins, my younger brother and his wife, and one of my nephews. We were really great time hanging out with them.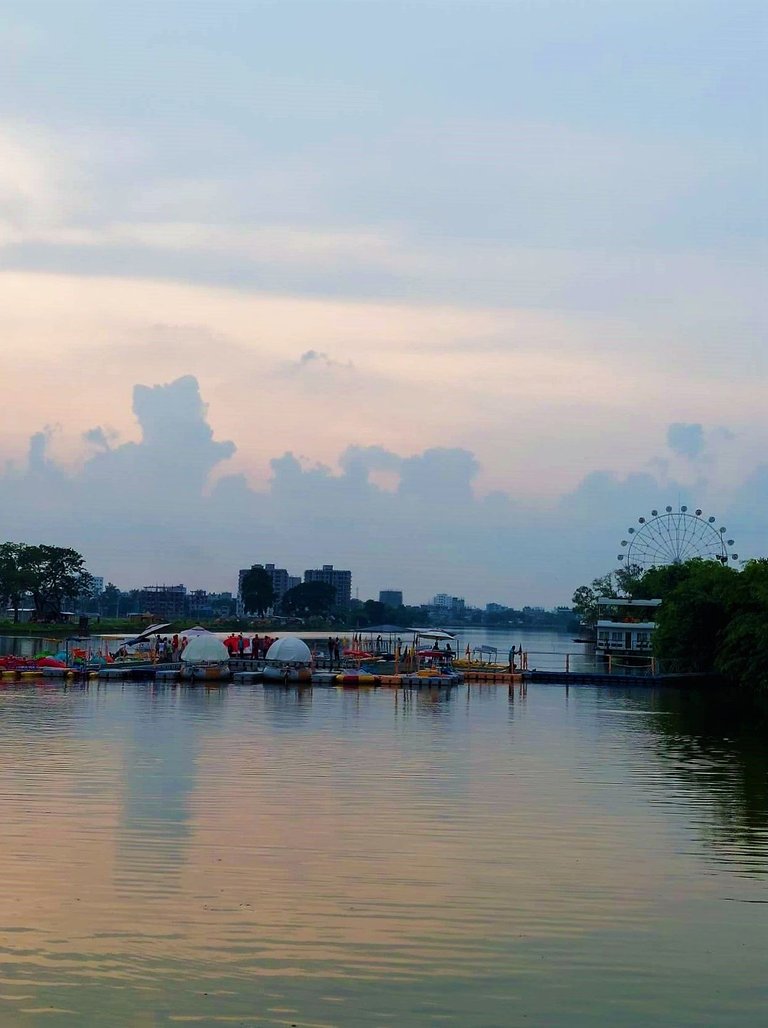 The sun was setting, the sky was changing color, and it was about time to go back home. The memories we had there will be cherished for a long time...