Hello everyone! It's been a long time since I posted in The Weekend community so I thought I would share some photos I took today in the city of Novi Sad in Serbia.
---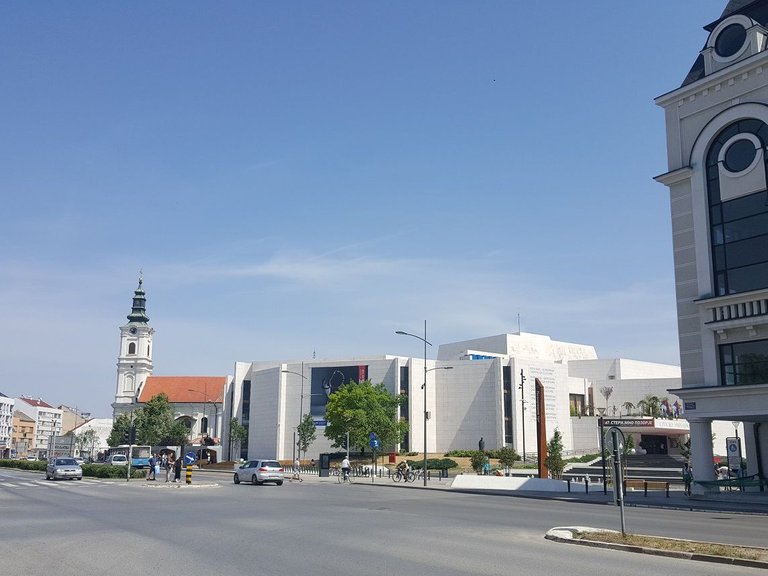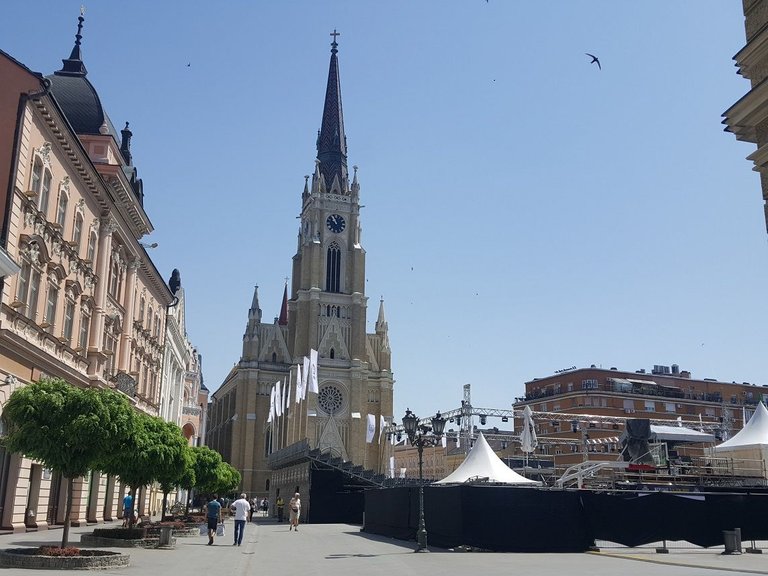 For this weekend me and my friend applied for a calligraphy (Hangul) workshop organized by Korean embassy in Serbia and King Sejong institute in Novi Sad. I arrived in the city a little bit earlier to run a few errands before meeting my friend and attending the workshop that lasted two hours. Tomorrow is the second and final day of the workshop so I will make a separate post about it! :)
---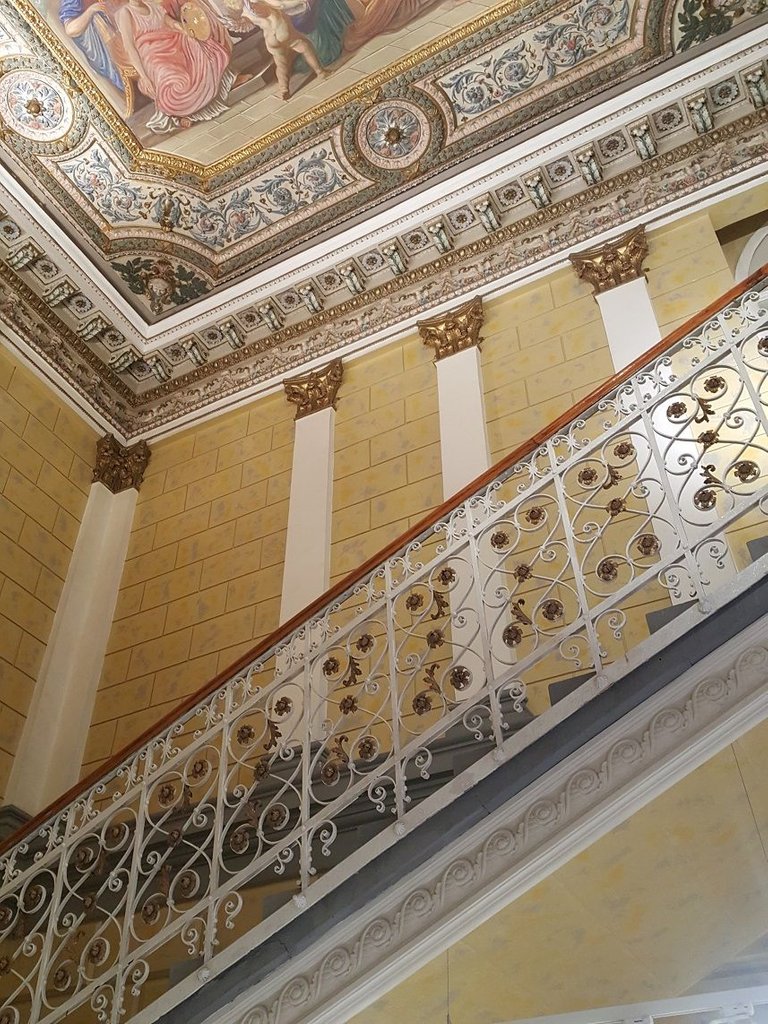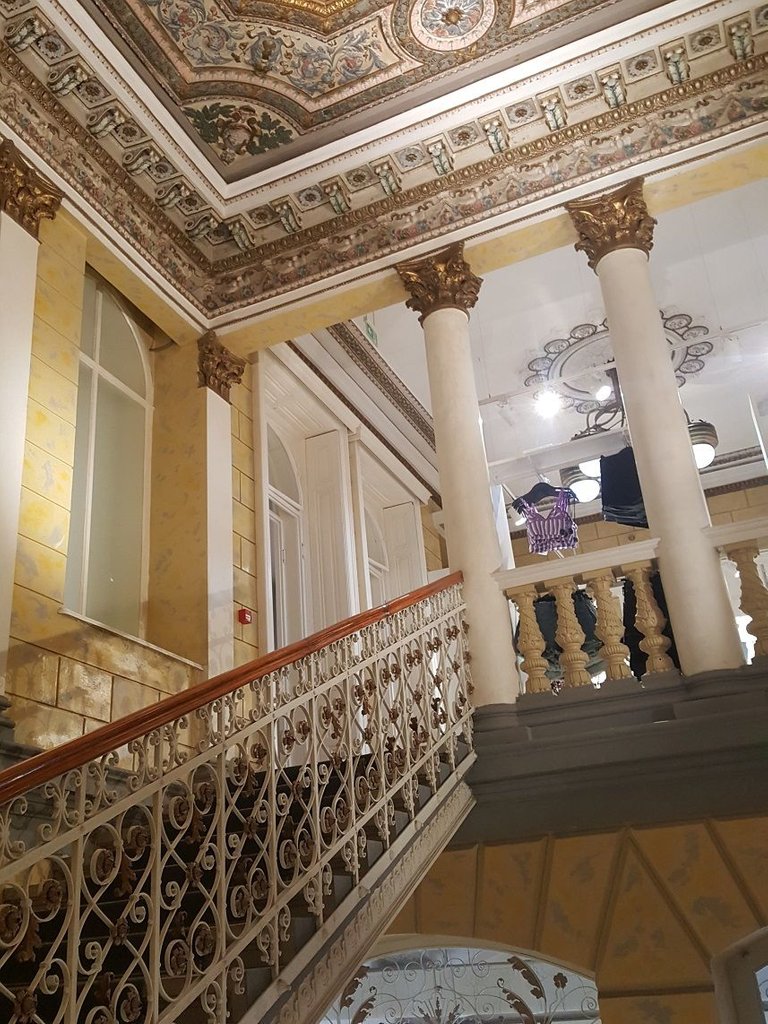 This is H&M store in the Novi Sad city center! Yes, the clothing store and I am pretty sure this is the world's prettiest H&M! I stopped by to see if I can find something for my niece since her birthday is alter this month but I wasn't lucky this time. I still have plenty of time but I want to get her present on time and not worry about it.
---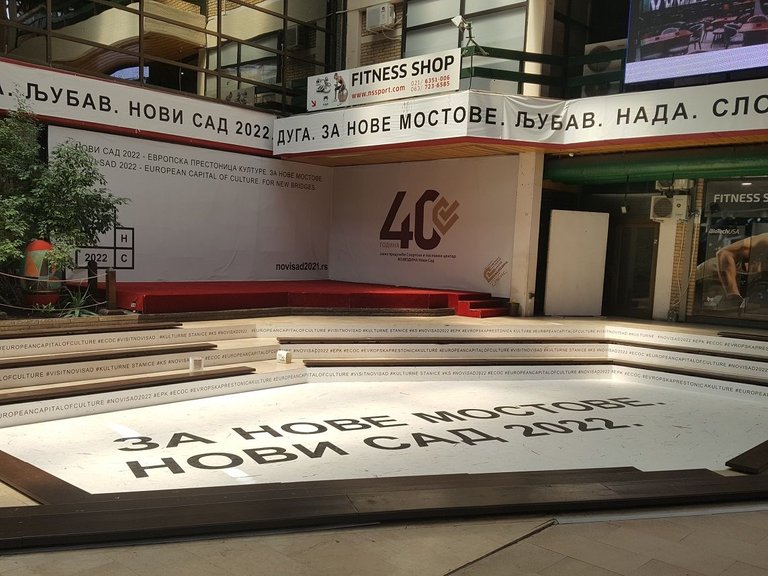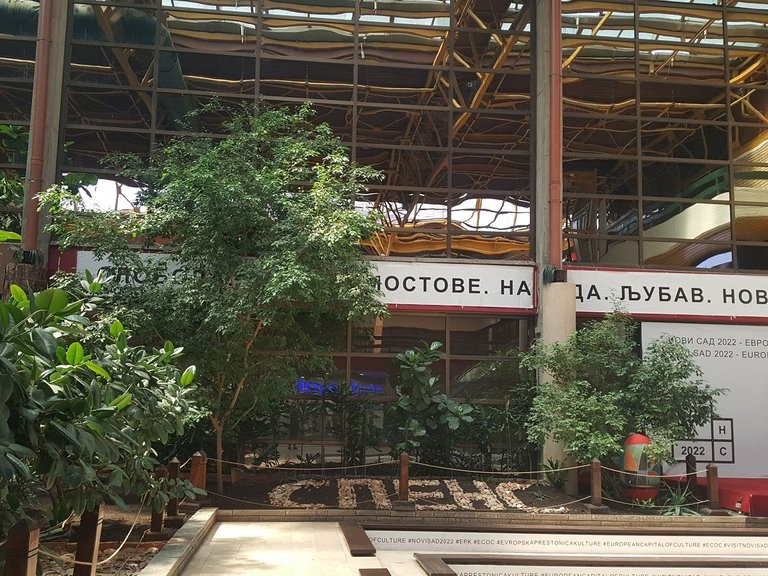 Now that I think about it, it was a hectic day in the city - there is a big construction going on in the city center and there was also some kind of basketball tournament in the Main square (you can see a little bit of it on the third photo) and I also came across open volleyball tournament, it was so crowded on a really hot day but it was nice to see all these things going on and whenever I see some events or tourists in the city, I remember the time during Covid when nothing was happening and now things are finally back to normal.
---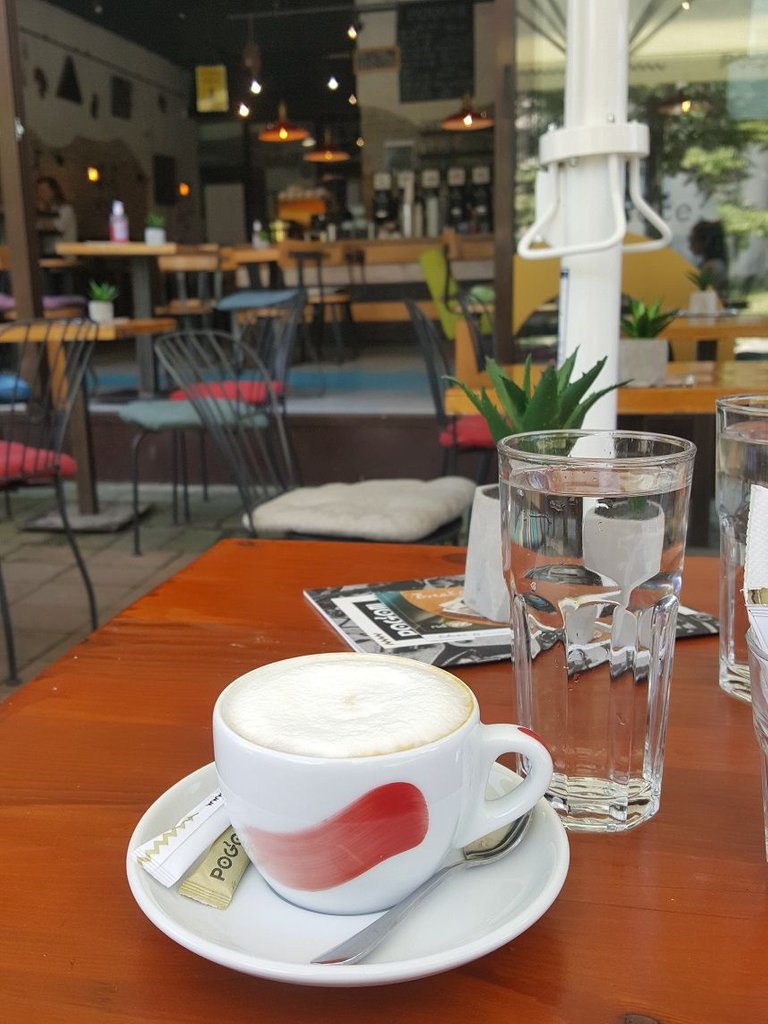 After the workshop, me and my friend went for a much needed coffee! It was nice to sit outside in the shade, enjoy a nice coffee and chat. We were both happy with how the first day of the workshop went and we are also looking forward to tomorrow. I am excited to make a post about it as this was my first time taking part in some kind of project organized by the Korean embassy and/or King Sejong institute in Novi Sad and I hope I will get a chance to participate in more projects like these. With that being said, I will end this post and I wish you all a fun weekend! :)
---
Thank you for reading!
---