Weekends are fun when you get to have a lot of tasty food ! Isn't it?
Read the blog at your own risk as this may create cravings for deserts and fast foods . (Haha)
So basically, I have been to this place before , many a times( around 4-5 times)
This restaurant is one of my favourite places to have food. Due to the traditional touch in its interior and of course the tasty food, customers are highly attracted.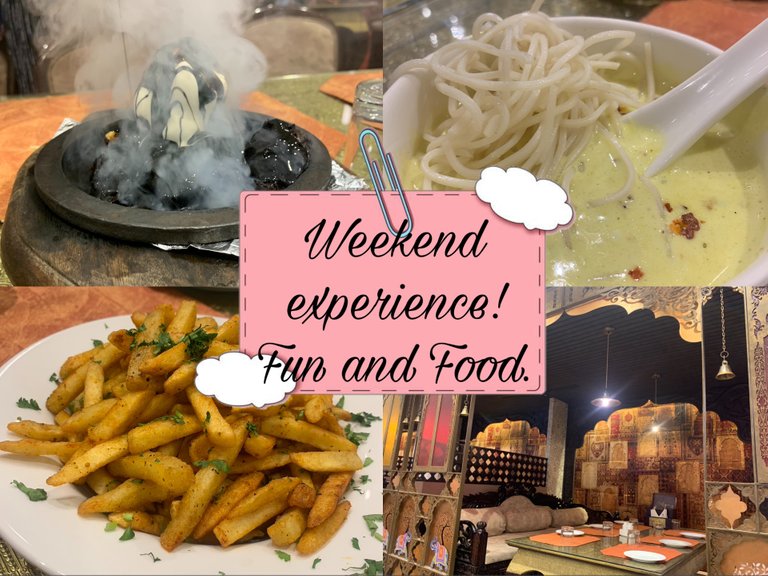 The Interior
The interior was quite aesthetic as I mentioned last time when I wrote the blog on it , the new changes that the restaurant has is just beautiful
So, the place is quite traditional India , with lot of pots , elephants , motif figures, paintings and the touch of Gold color.
Here are some images of the same.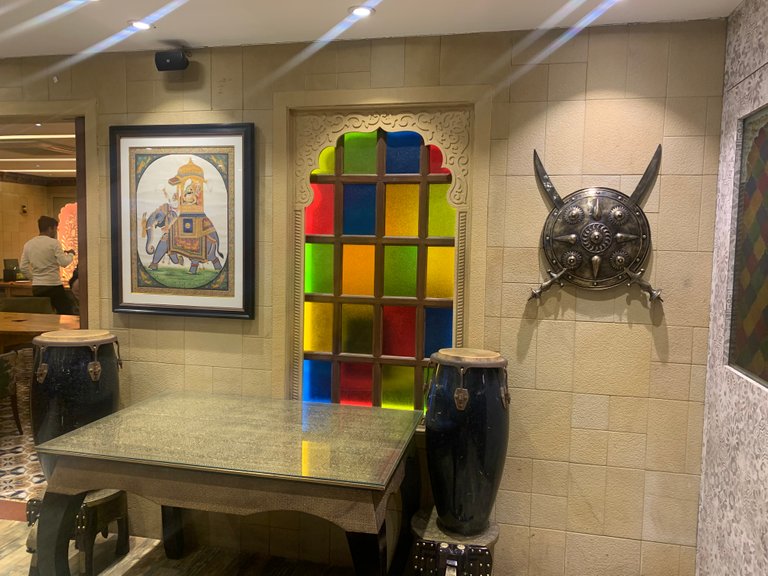 The pop of color's and the perfect painting that the wall compliments is really attractive.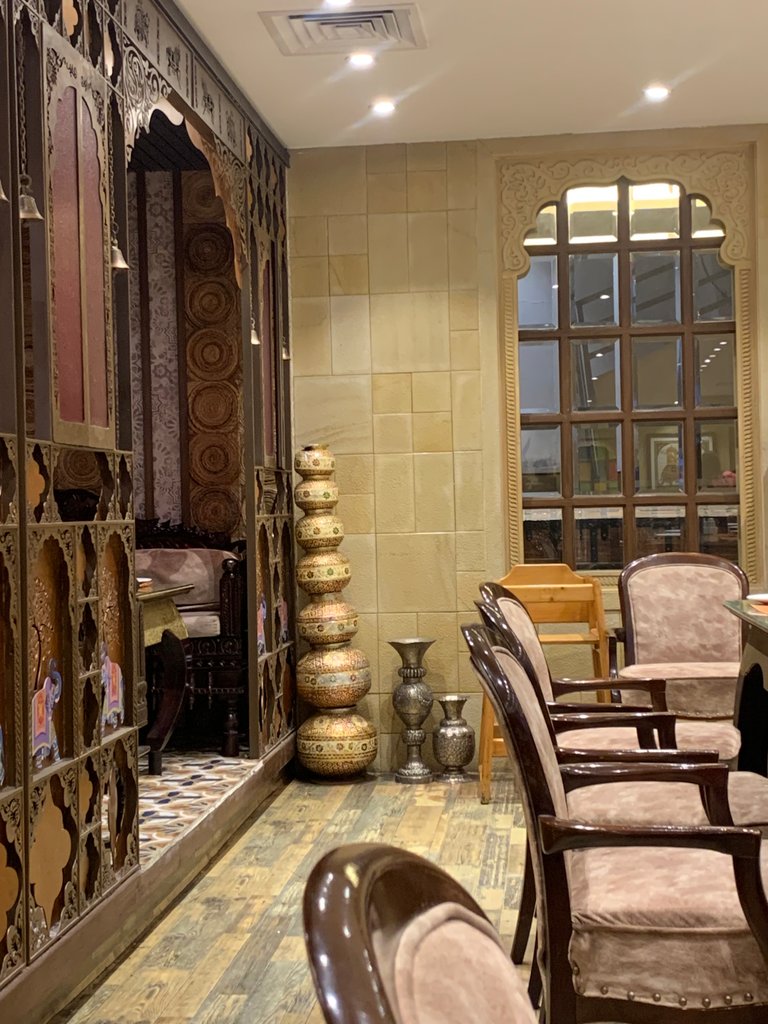 The pots , one above the other is also one special element .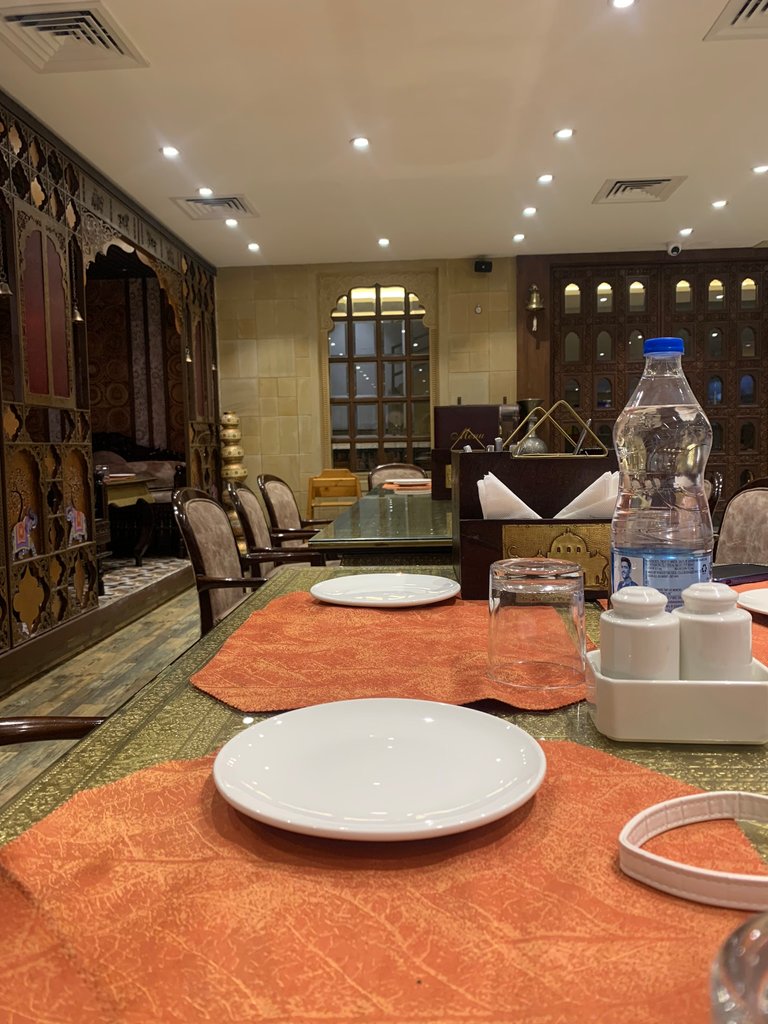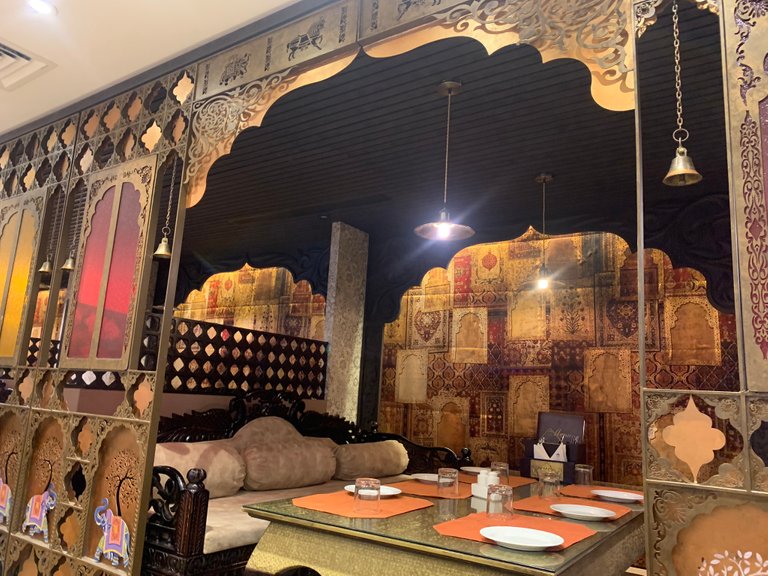 And of course, the beautiful sub section of the restaurant looks the best.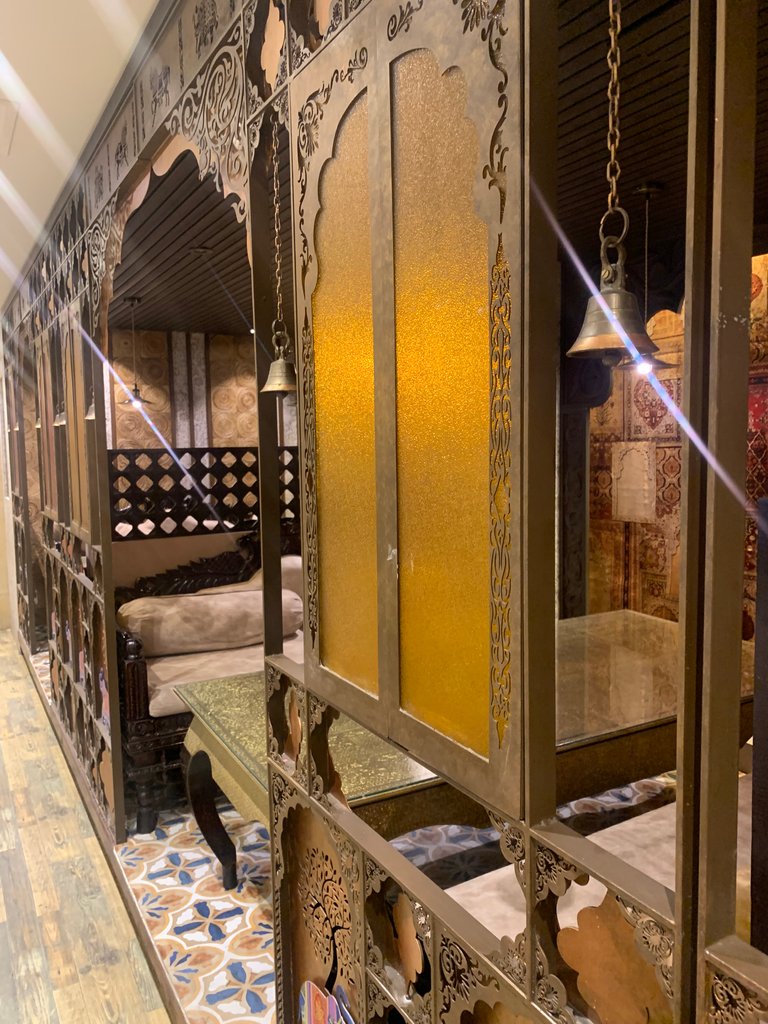 Food
Despite me promising myself not to intake more calories this week , I ended up consuming a lot of calories because these deserts are so attractive and the taste they carry is one which is needed every tastebuds
Moving ahead ,
First we were like 7 persons so we did order sufficient food .
Starting with the soup !
The soup is named khousie , its an mexican soup with coconut milk and some noodles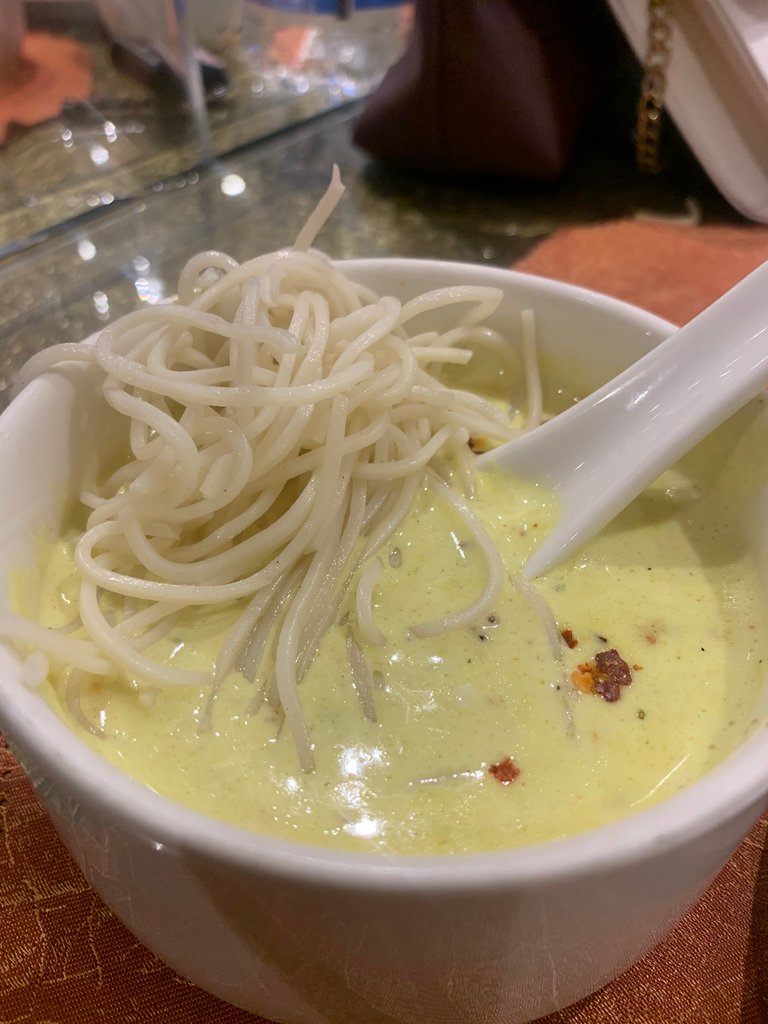 Peri peri fries were also spicy and yum !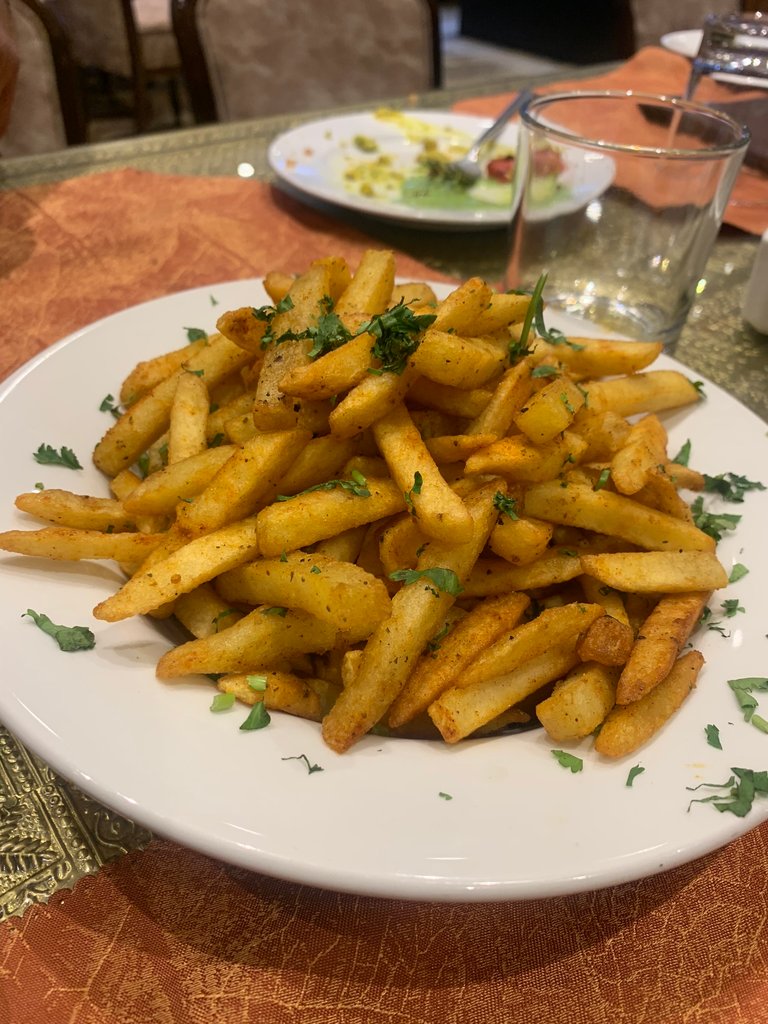 This dish is like a Thai inspired dish with Indian elements such as papad.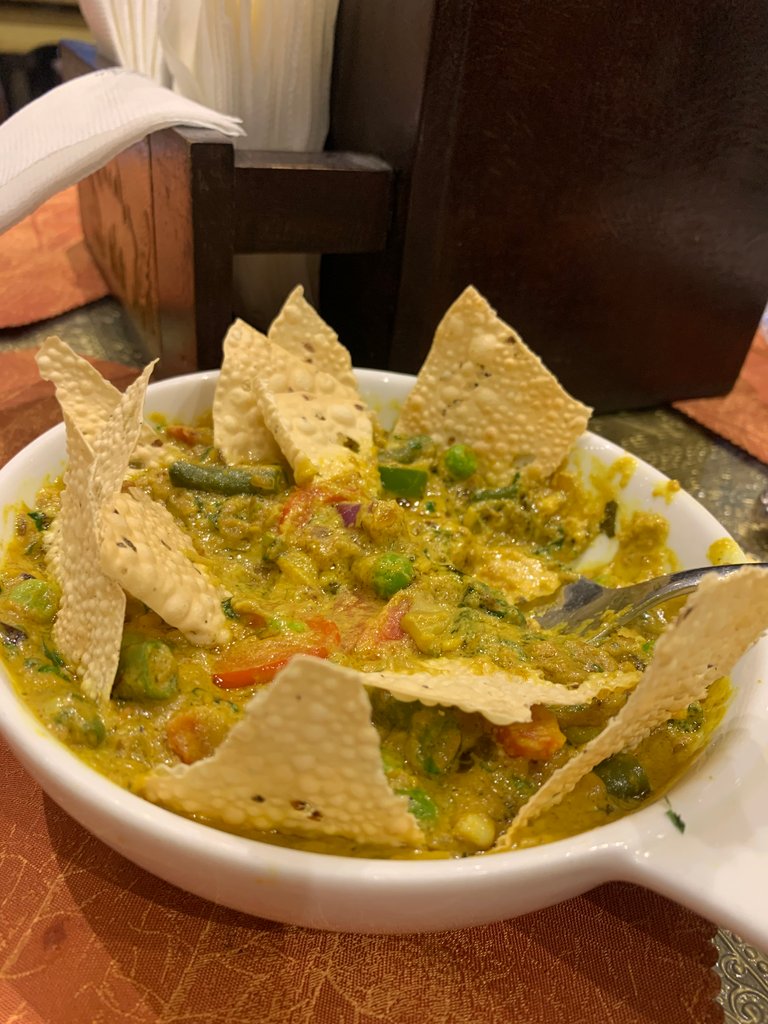 Desserts
For desert we ordered !
A blue lagoon Mojito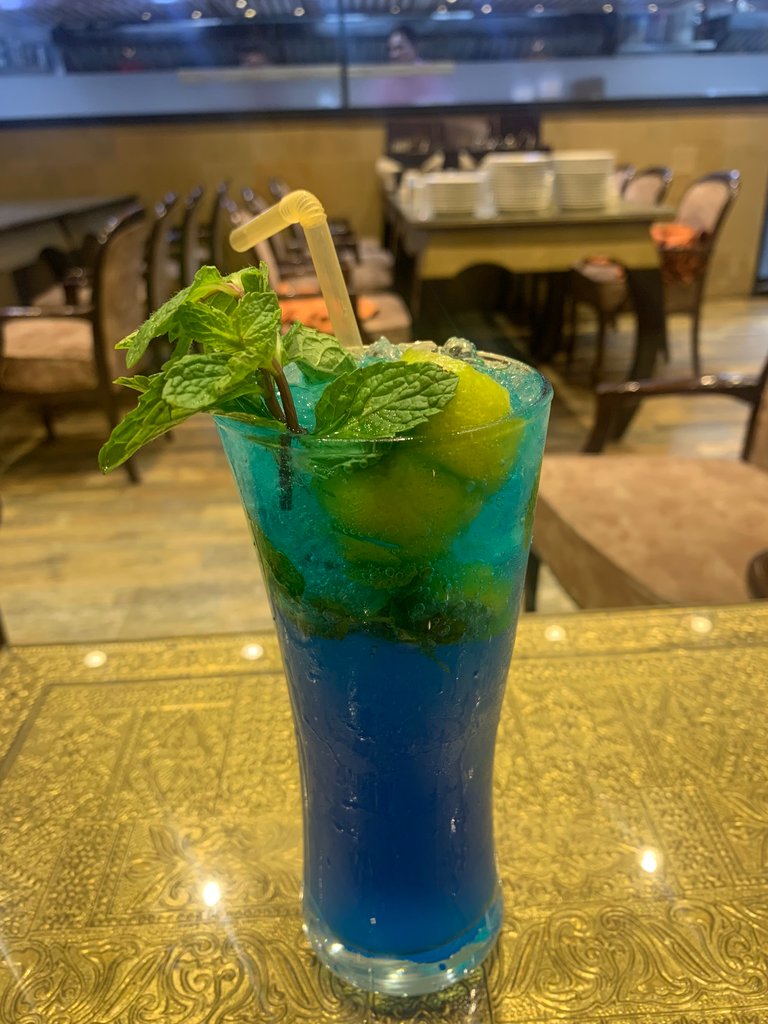 This was a truffle shake, I dint drink this as i ordered Kit Kat skake for me.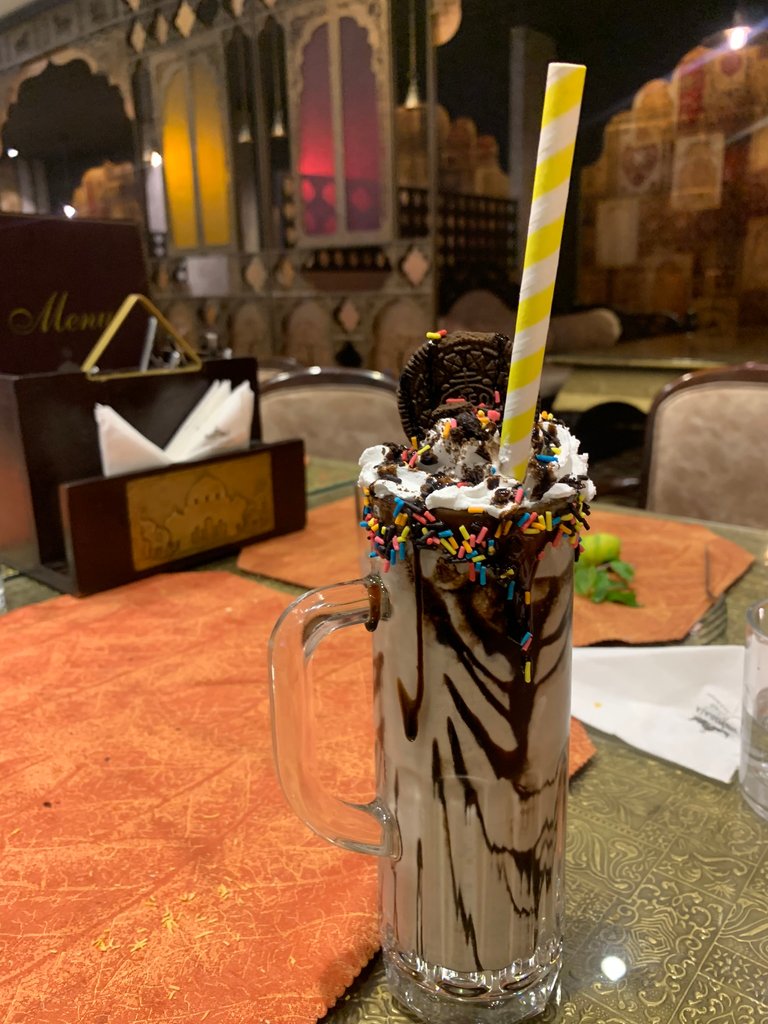 Here is the kit kat shake ! This was overloaded with a lot of chocolate and whipped Topping.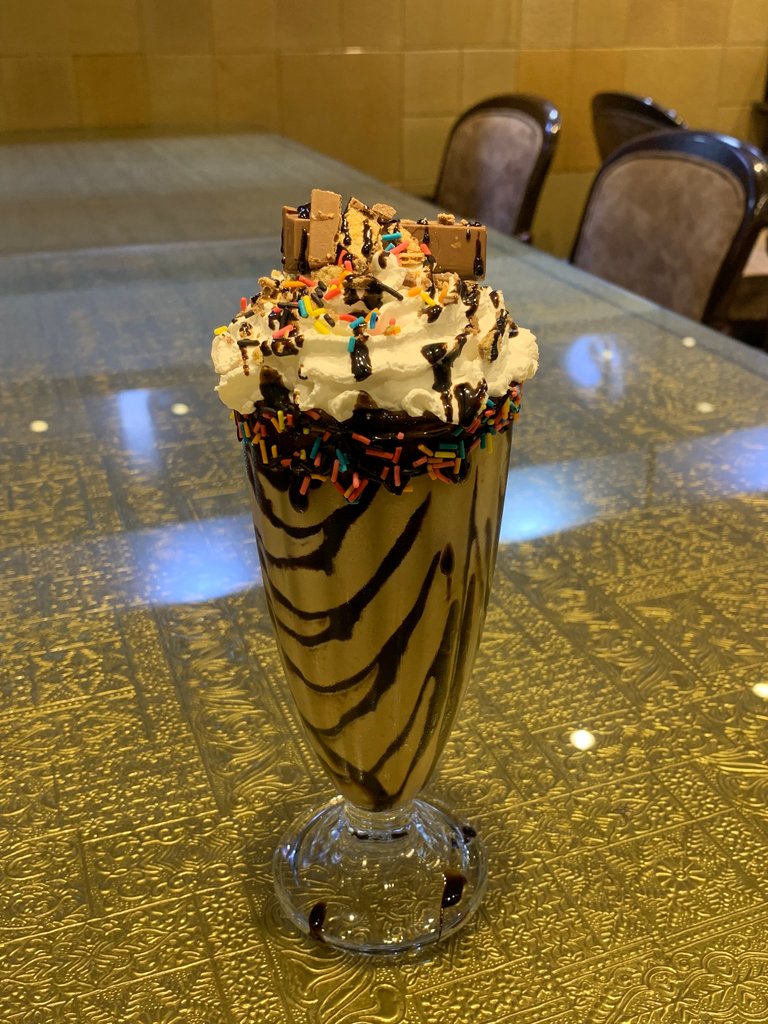 Finally , Brownie with ice-cream is my all time favourite.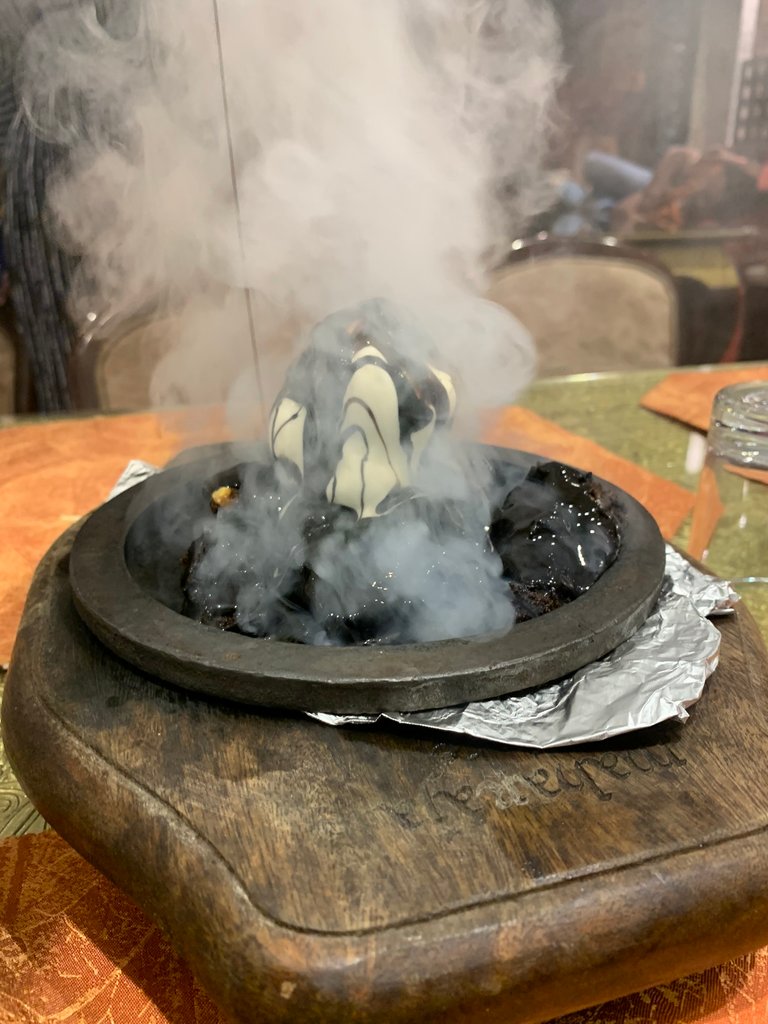 I enjoyed eating!


I hope you all enjoyed reading my blog.
Also I think now you would crave more seeing these delicious food .
All the content is mine unless otherwise stated.
All the images are from my IPhone unless otherwise stated .
Thank you for reading till the end, I hope you enjoyed reading
Thank you for all the love and support.I am always and always grateful to you guys!