We have received many ask over the last year about "wen game?" Many were encouraging, showing the excitement for the game and its coming. Some were less couth, and others downright FUDing. That's ok. We want even our staunchest critics to play Psyber-X. I just wanted to share publicly a heartfelt Thank you!!! for all of our Founders who have believed in us since day 1. I want to extend that also to all the fans who haven't reached Founder status yet and with that Thank you!!! I want to extend the opportunity for others to play this pre-Alpha version of Psyber-X. We're not even close to done yet, but we're well on our way!
I want to play! How can I get in on this?!
Because it really means a lot to be a Founder with Psyber-X, it's not exactly easy to become a Founder; however, we do have these ways, which are the easiest:
---
We opened our world to multiple chains as our game will be played using the Hive blockchain, but can tie in assets held on other blockchains at the same time. The Bronze Pass is found on the Avalanche blockchain. They use Avax as their currency. According to CoinGecko, he current price (at the time of writing) for Avax is: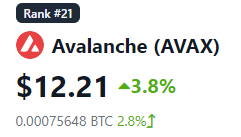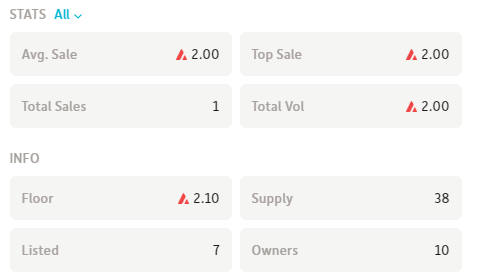 The Bronze pass increases in price in a tiered fashion. At writing, the next leveled price is 2.1 Avax. That's equal to $25.64 USD at this moment. With the *Bronze* pass, you also get a ***Legendary*** weapon. I bought one of these passes *just* for the Legendary weapon. As a matter of fact, I will probably pick up another one...so far, only 38 have been minted, but we can mint up to 1500.
Now would be a good time to get in on this deal. To put it into perspective, one crate at http://www.psyberxmarket.com is $20 USD equivalent in Hive, HBD, or LVL. You have a small chance of getting a Legendary, though the chance is there. For a few $ more, you get a guaranteed Legendary and access to the game early...seems like a no brainer to me.
---
Not long after creating the pass on Avalanche, we partnered with Myria. Myria is a 2nd Layer on the Ethereum blockchain. You may have heard of Myria, you may not...but Ethereum you most definitely know. We created the Silver Pass for those who wanted to become a Founder and get some really cool Psyber-X gear at the same time.
The Silver Pass comes with the following:
10 Psybercrates ($200 value)
2 Small Land Plots ($600 value)
2 Weapons (not revealed yet and value is indeterminable at the moment)
1 Character (not revealed yet and value is indeterminable at the moment)
Access to play early (Priceless)
The Silver Pass is listed for 0.5 ETH, which is equal to approx. $563.26 USD today.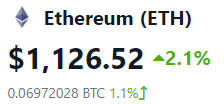 This also seems like a great way to get a lot of amazing Psyber-X assets before this option is gone. There were only 1000 Silver Passes minted.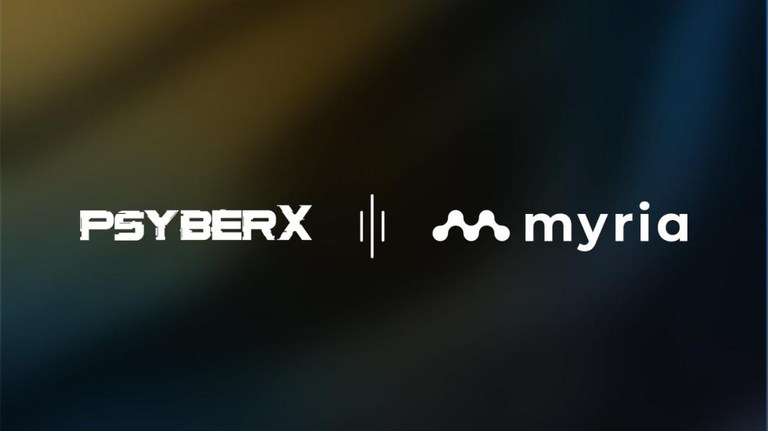 ---
When we reached out to Myria, we wanted to really bring them a Power option. This is a pass like no one has seen before here on Hive, that I'm aware of...
This pass is PACKED with goodies. It is by far the best starter kit a player could buy within Psyber-X and it loaded it well! Here's what you'll get:
15 Small Land Plots ($4500 value)
Land Baron Title (value changes depending on the market, but will be used in-game as a modifier)
1 Character (not revealed yet and value is indeterminable at the moment)
3 Weapons (not revealed yet and value is indeterminable at the moment)
100 Psybercrates ($2000 value)
Pre-Alpha Access (Priceless)
Founder Chat access in Discord (Priceless)
Only 250 Gold Passes were minted.
The Gold Pass sells at 3 ETH. At the current Ethereum price, that's ~ $3380 USD. The value within the pass is at least double that and more.
---
NFTs and LVL
If you're unable to gain Founder Status through these opportunities, we still have 3 other ways you can prepare for the upcoming public version of Psyber-X.
LVL is the in-game currency for all things Psyber-X. You can buy NFTs with it and you will be able to use it to wager within the various Psyberverse offerings, gaining the opportunity to earn more LVL depending on your skill LVL (see what I did there? lol). You can find LVL on Hive Engine as well as other markets listed at the bottom of this post. We even have a Liquidity Pool where you can earn rewards at the moment, or just convert your Swap.Hive to LVL seamlessly.
It is free to join our Discord group. We often drop free LVL to people who are active and passionate about sharing the good word about Psyber-X and the Psyberverse. We have several games that will use the same token, LVL
We have over a 100 NFTs available. You can see all of them here. Of course, we will introduce more in the future, but for now, this is what we have. There were 100,000 Psybercrates created. 10,000 were airdropped throughout the year for people who held 200K LVL. Now, if you hold 200K LVL, you get a 30% discount on Psybercrates. Each Psybercrate holds 5 NFTs. You can purchase them with Hive, HBD, or LVL. After the game is released to the public, it will only be purchasable with LVL. The cost of the Psybercrate is $20 USD equivalent in each of the mentioned coin and tokens. Depending on the value of the NFTs found within, you could find that your NFTs are worth collectively more than the price you paid for the Psybercrate in the first place. This was on purpose. We want to bring our gamers value!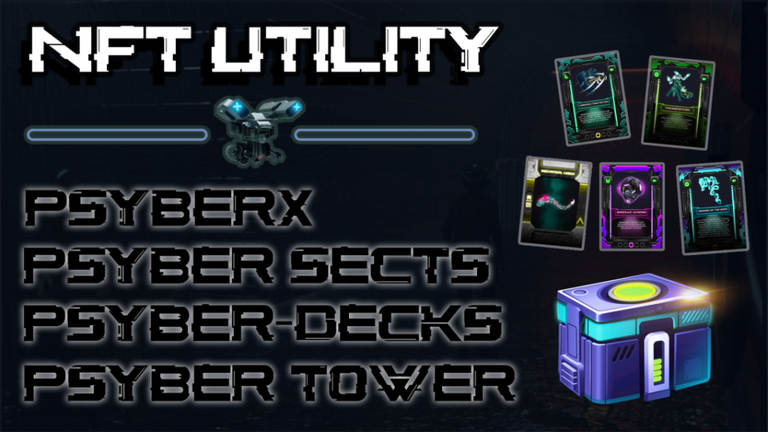 For more information about these games, read this post.
---
We're excited for the future of Hive and especially Gaming on Hive and other blockchains!
We welcome you to join our Psyberverse
---
---
---
Notable Posts:
Official Lore Stories
Informational:
*The bridge is currently down for maintenance.
---
---
Financial Links
Buying Level 1 (LVL)
Hive
Buying NFTs
Myria Passes
---
---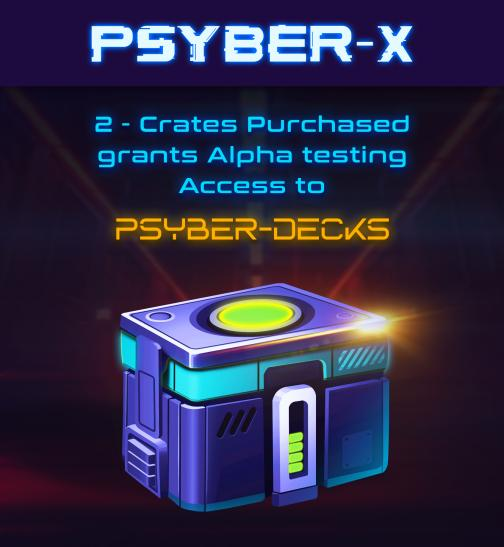 Psyber-Decks is a mini-game being developed to use Psyber-X NFTs. If you'd like to be able to play the game before anyone else, you simply need to buy 2 Psybercrates at http://www.psyberxmarket.com for the Alpha testing access.
---
---
Social Links
---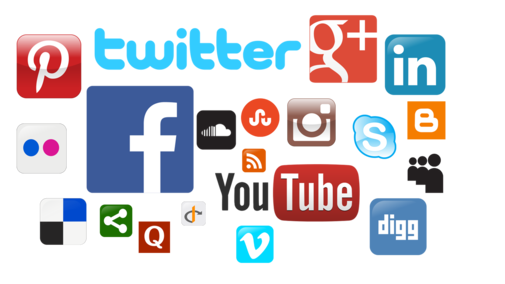 Psyber-X on Pimp Media

PsyberX on 1UP Zone

Hive account @psyberx

Twitter account psyberxofficial

Official Psyber X Discord Chat

Official Youtube account Psyber X

Official Facebook page Psyber X

Our Instagram account PsyberXofficial

The official Psyber X TikTok

Telegram Chat Invite
The Gaming Studio Royal Reptile Twitter

NftShowroom Psyber X Collection

Psyber X Blog on Reddit

Official 3Speak PsyberX Account

Whatsapp Chat Invite

Line App Chat Invite
---
*There is nothing in this post that should be construed as financial advice. If you are looking for financial advice from a blog post, you're looking the wrong place. Talk to someone who has a fiduciary responsibility to look out for you if that's what you're looking for. Be responsible!