Why do people get vaccinated?
This is a question I have pondered on for quite some years. Because if the information of what is contained within these injections, was common knowledge, would they make the same decision! I do believe that most people would have gotten vaccinated for what they believe are health reasons. Mostly because they have been advised to by health professionals and they were concerned about catching certain illnesses. That was how it was in the past no? That people made their own minds up, that they were actually allowed to.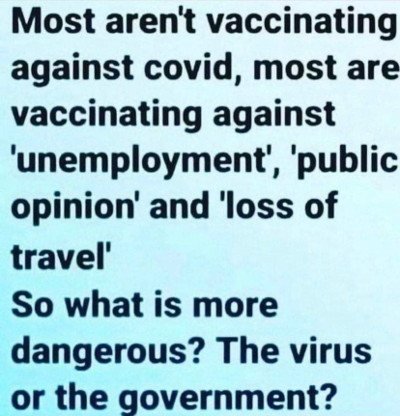 There was no coercion, no blackmail involved, no threatening to take away your freedoms or rights. It was your choice, of course it should of been informed, but unfortunately that seems unlikely as most people are super trusting of their doctors and would never question what was actually in the substance being injected into their bodies. Unaware that pharmaceutical companies, need you unwell, so that they can benefit!
But still, at least it was a choice you had or at least one you felt you could make with any real repercussions.
Today, today we are living through medical apartheid. With the government and media blaming those who refused to be injected, as the reason why the injection is not working for those who did. ( quite a mouthful there.) Which of course makes no sense at all, either the injections work or they don't, simple as. It's almost comical, how they are desperately trying to justify their actions.
So why get injected, if nothing changes and indeed more and more people are falling ill and the death rate is rising. The answer I have been told and which I continue to hear, is so that people can continue to work, to travel, so that they can maintain their freedom. But hat about the freedoms they have given away, in order to do that!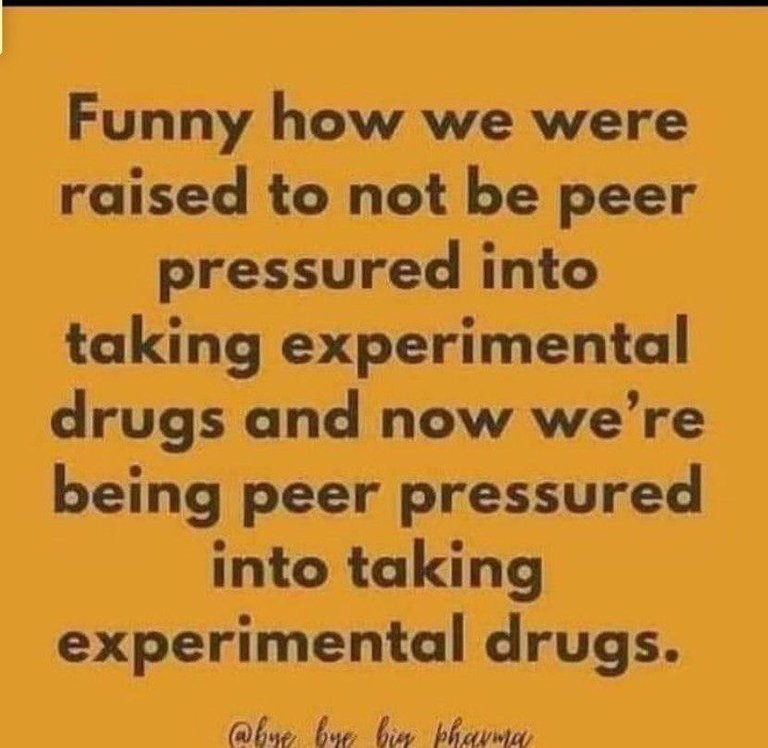 The amount of manipulation, that is happening right now, is on such a huge scale, with many people feeling like the are being backed into a corner, believing that being injected, is only way out for them. I certainly don't want to tell anyone what to do, at the end of the day it is their body, their choice.
But what about when they believe, that they have no choice. Because they risk losing their livelihood, their only source of income.
Most people do not even realize that a mandate, is not law, it is merely a recommendation, a suggestion. Being informed and empowered is what is needed right now. If everyone refused, if everyone just stopped working just for s day, then what would happen? Each country would come to a stand still. But as we have seen, this is not going to happen. Not now anyway.
There are many people who are experiencing pretty full on adverse reactions. (Check out all the professional Athlete's that are collapsing in the middle of games, which I believe is because they are so active the actually injection is moving through the body at a greater speed). In the past a 'vaccination', like this one, with so many reactions/side effects, would have been withdrawn by now, but not this experimental injection.
Instead we see the media and government, apply even more pressure on the public, to take it and even go so far as to say, they will make life really difficult for those who choose not too, that they will piss them off even ( direct nod to France and Macron there for this last comment, I mean how desperate are they becoming).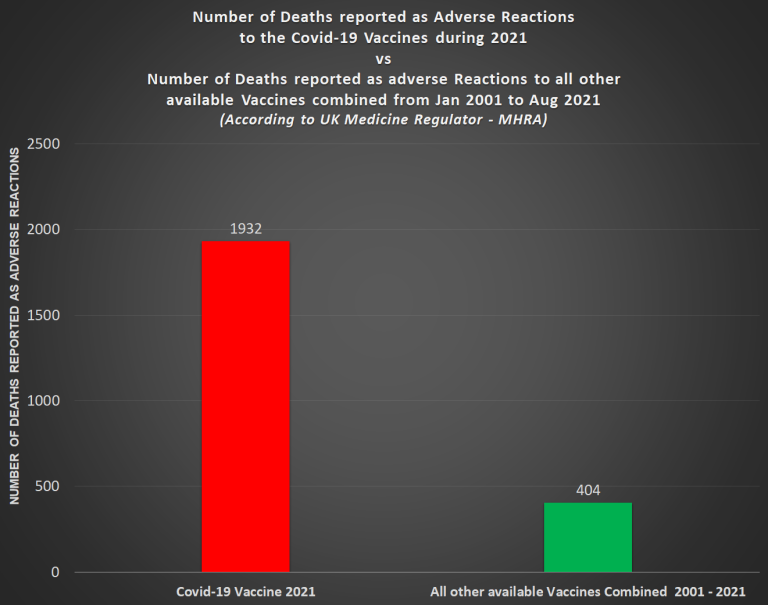 The UK Medicine Regulator has confirmed that over a period of twelve months the Covid-19 Vaccines have caused five times more deaths than the total number of deaths due to all other available vaccines combined in the past 21 years.
since the Pfizer injection was rolled out in December 2020 there have been 684 reported deaths as of 5th Jan 22, meaning that in just 12 months , this "vaccine" alone outnumbers the deaths due to all other vaccines combined in the past 20 years.
However, the AstraZeneca viral vector injection has fared much worse with 1,182 deaths being reported to the MHRA since January 2020, nearly three times as many deaths as what have been reported due to all other vaccines in the past 20 years.
Source For The Above
If anything, I really would like to see more and more people begin to make informed decisions and not just decisions made out of fear and coercion. Because right now, these decisions are effecting the children, who are now dying as a result of the experimental injection, instead of the 'virus', which they are told they are being protected against.

All of the meme's I have used are from Telegram Freedom Groups.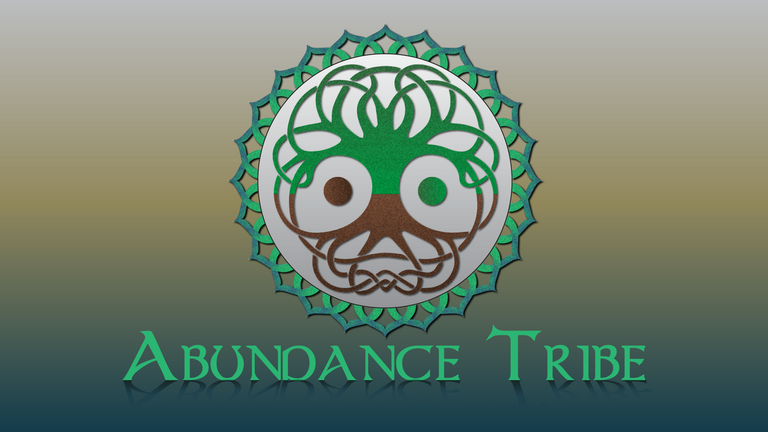 ---

---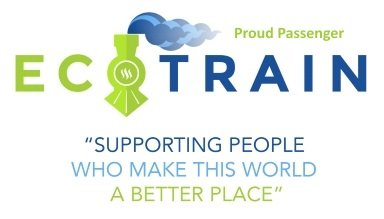 ---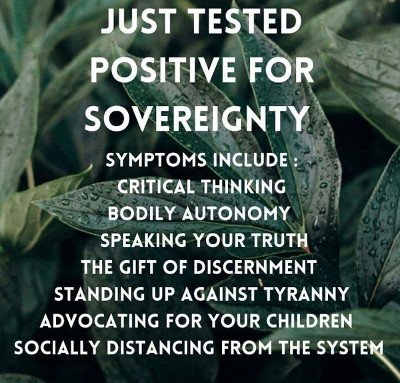 ---