Today I Powered Up 25.50 Hive.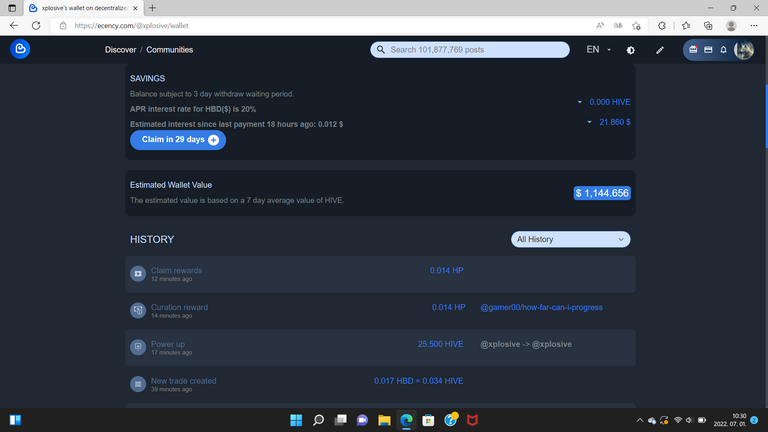 I am getting closer and closer to 2000 Hive Power. I currently have 1961.261 Hive Power.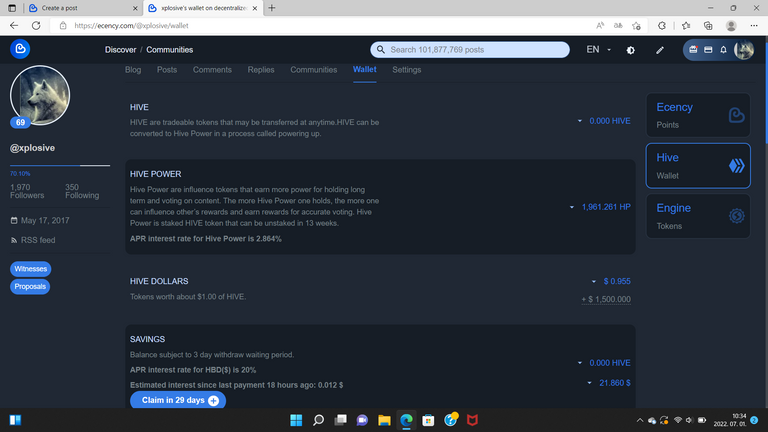 As you can see, yesterday I started a $1500 HBD transfer from my Hive Dollars (HBD) savings. It takes three days. After that I will sell it, and transfer the money to my bank account. I will not buy things immediately. I have ideas about a few things, but still nothing specific, so I am still thinking about them.
Of course I rebuild it. Not from $0. I currently have $21.86 HBD in savings. I will regularly transfer my HBD earnings to savings. Similarly to how I did it so far. It will be interesting to see how much HBD I will be able to transfer to savings in this month. Hopefully the amount will be somewhere around $50 HBD at the end of this month. We will see. I am planning to build an even bigger amount of savings. It would be great to reach $2000 HBD in savings, and more. As I wrote earlier, I am planning with this for long term (for years and for decades), and I believe that it is possible to save enough to earn a good amount of Hive Dollars (HBD) in interest.
But let us see the photos from my morning walk in Szolnok, Hungary. Currently we are in the summer, and everything is green. I took photos about buildings, trees, and flowers. Let us see the buildings and the trees first.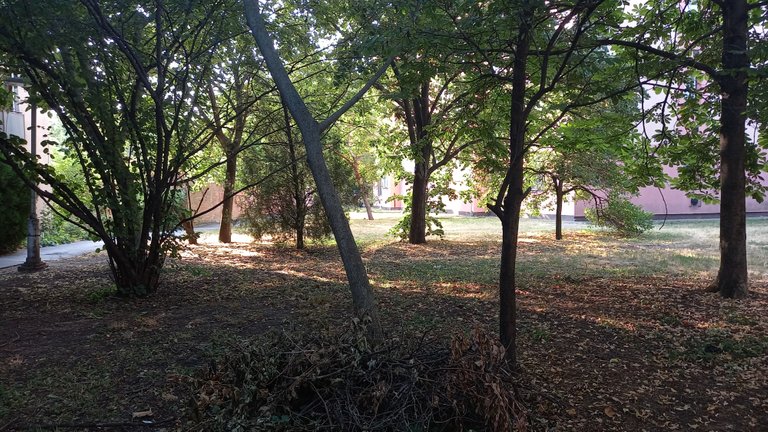 This is near the bus station of the city.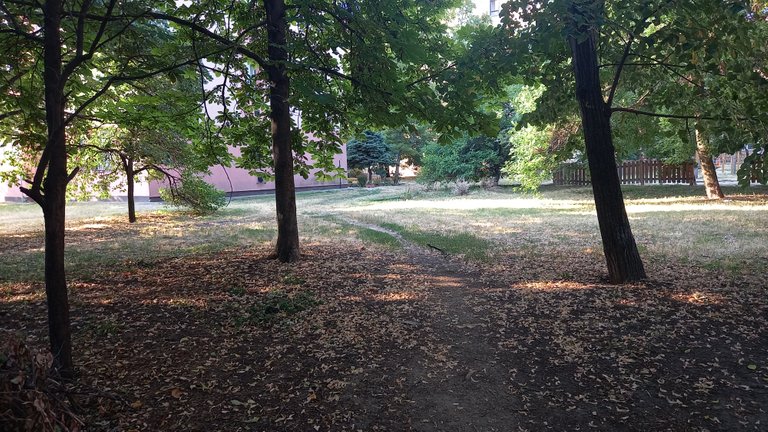 These are storey buildings. It looks like as if they would be in the middle of a forest.
There are other kinds of houses too.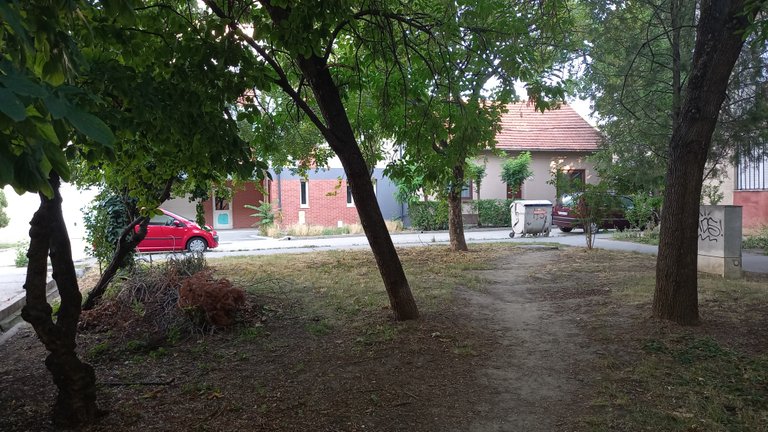 But most of the buildings in this neighborhood are storey buildings.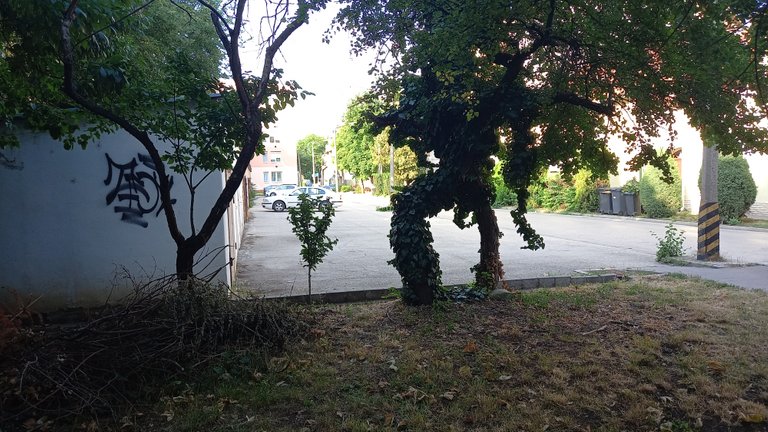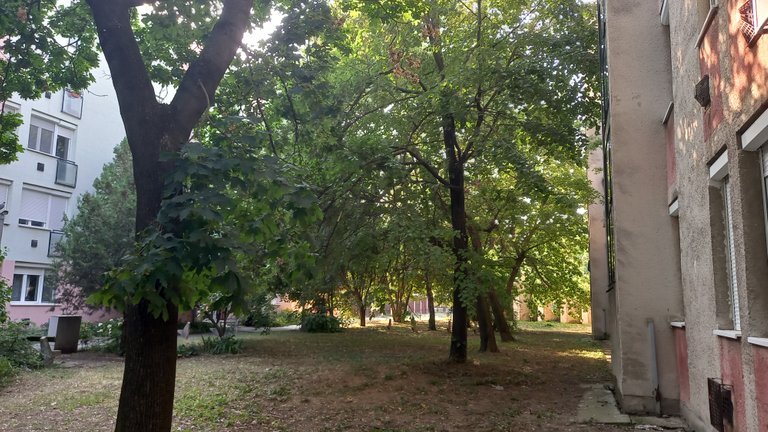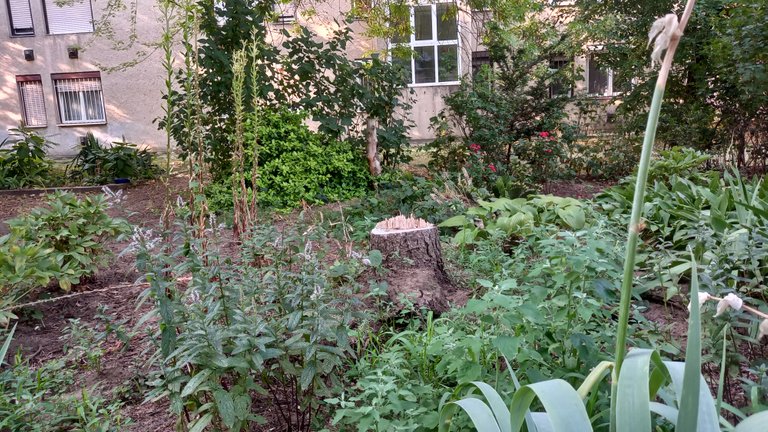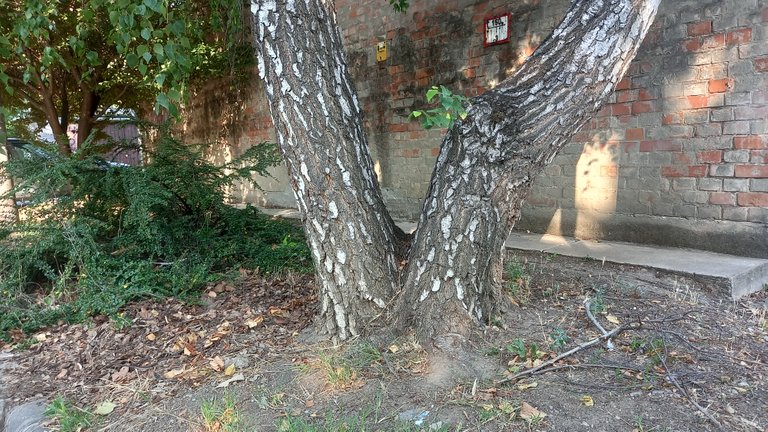 There is a playground nearby.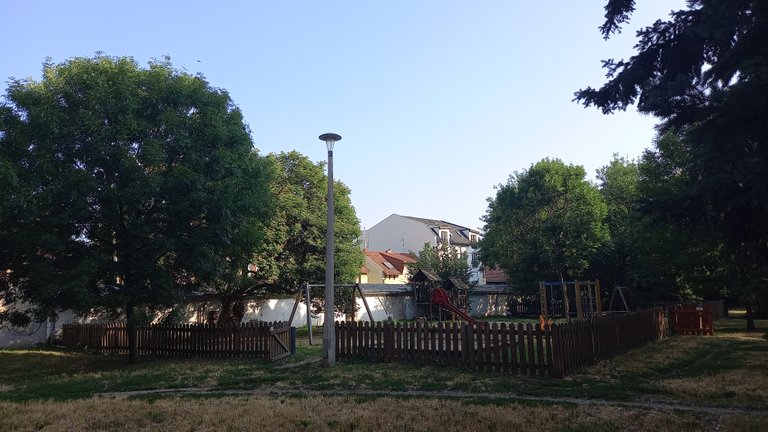 The wall next to the playground is full of graffiti.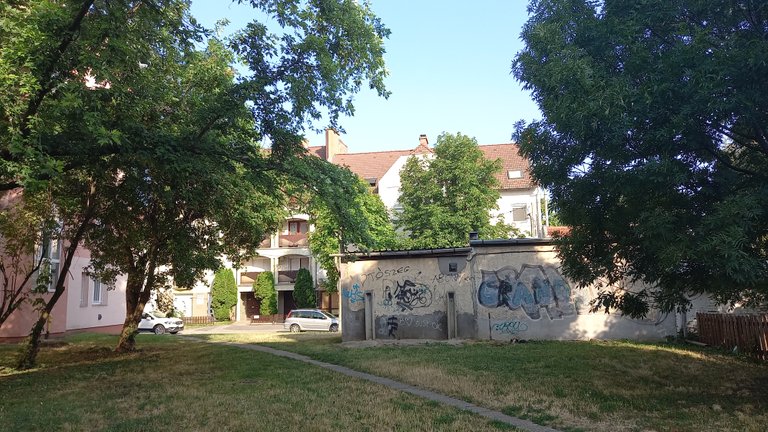 Tószeg and Abony are nearby towns. "Susy OK" is probably a message to someone (or to a group of people). There is 2015 on the right side. And the "Trand", which is probably the name of the "artist". I do not understand the rest of the graffities.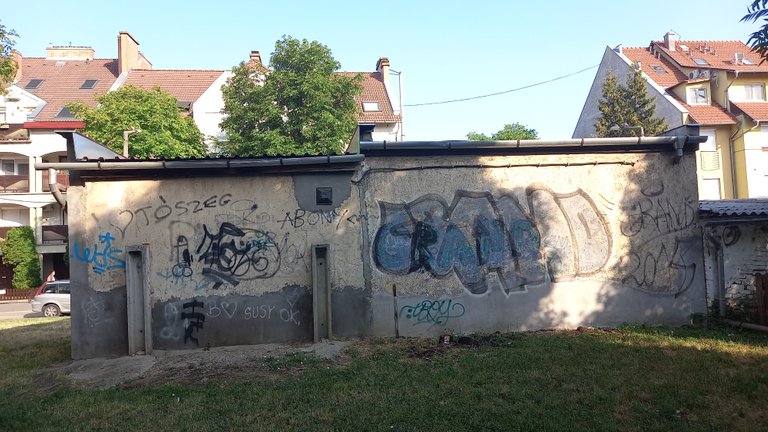 "Grey 59".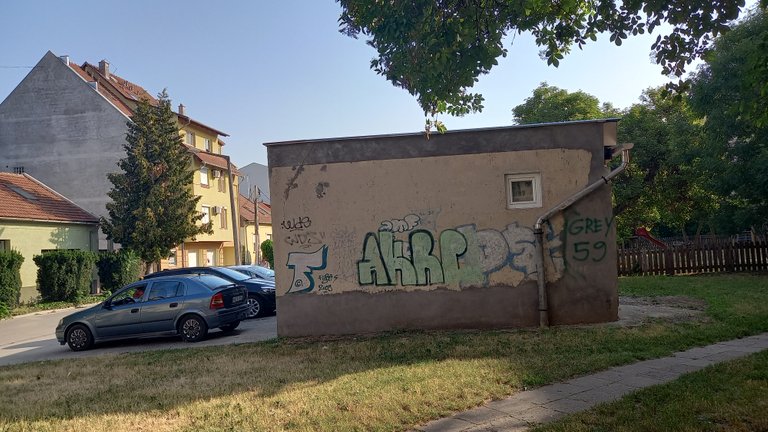 And finally the various flowers in the area. Maybe you can name some (or all) of them. I currently do not know their names.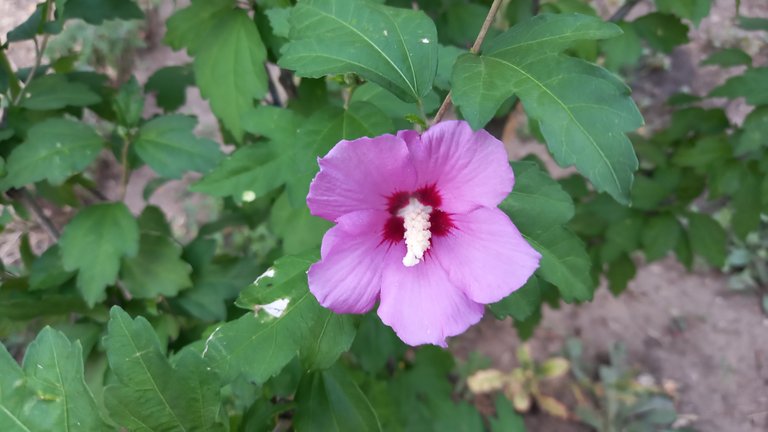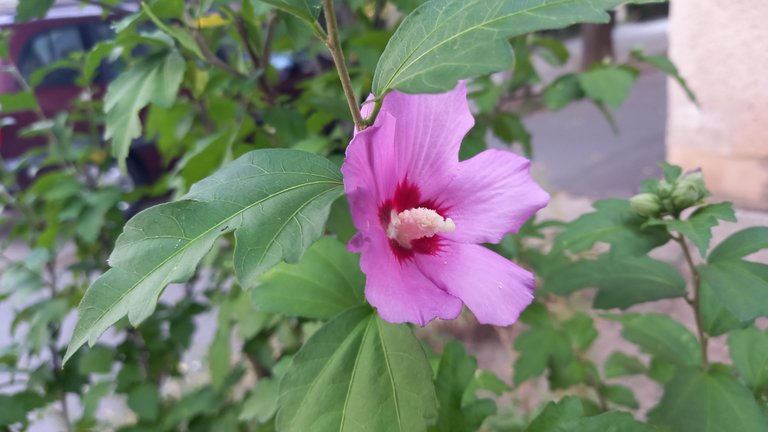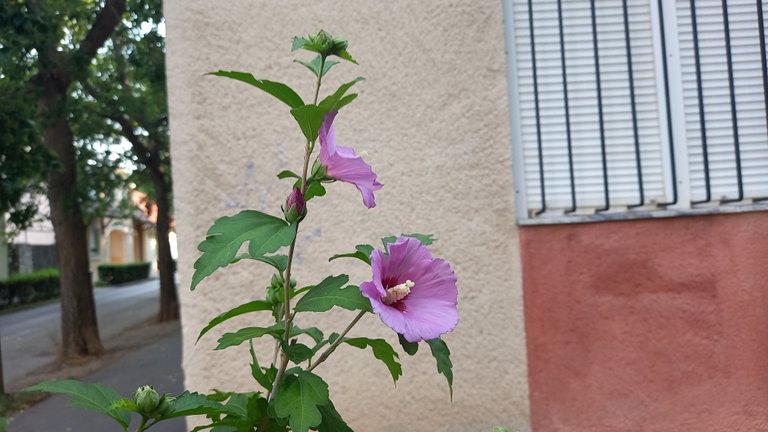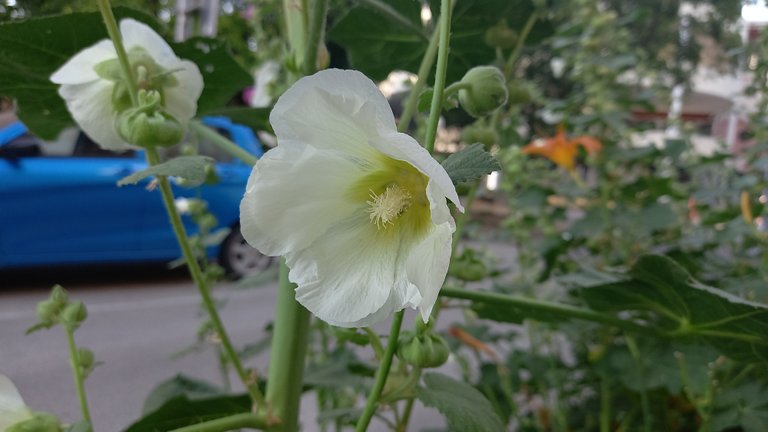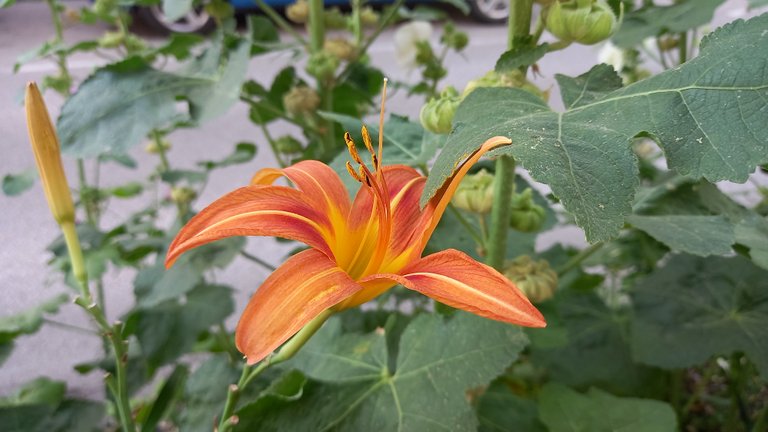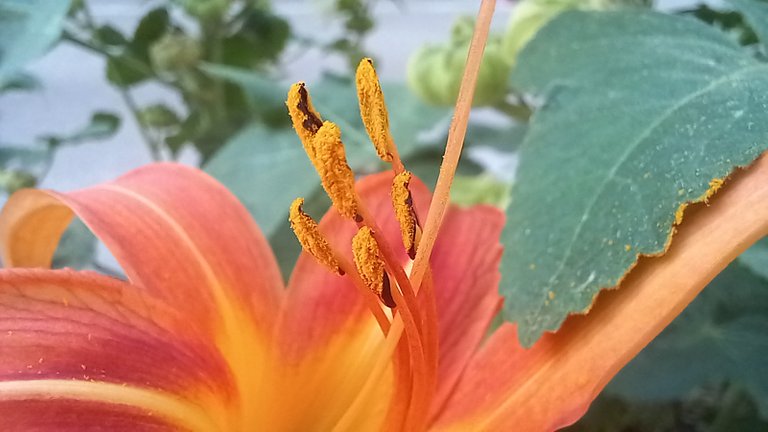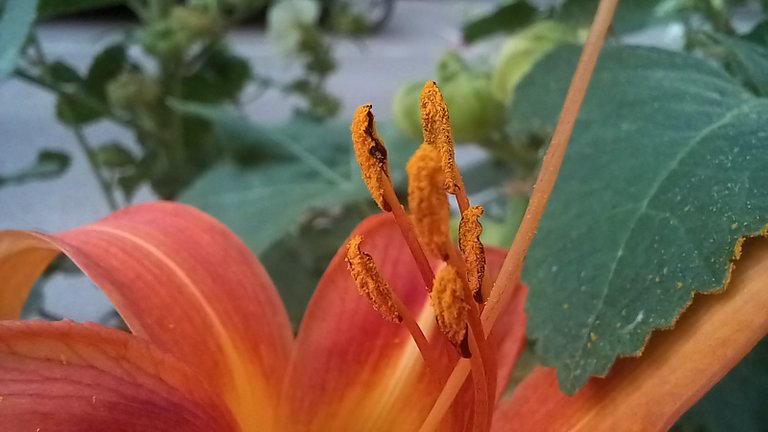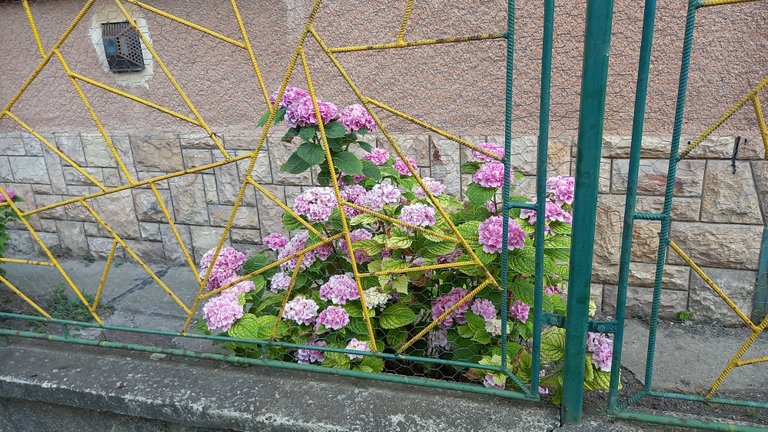 This is it for today. Thank you for reading and for viewing.
I took these photos with my smartphone (Samsung Galaxy A12). I have not edited these photos.
Have a nice day. All the best. Greetings and much love from Hungary.