WHAT'S HAPPENING IN CRYPTO CURRENCY.
I have been waiting to see what's happening in the crypto currency. Today there was alot of news in the Crypto market, where cad, USD has news.
I was thinking what's going to happen in the market today.
I know decided to open my DXY chart in tradingview. I find out that DXY is on bullish trend.
I hope you know if DXY is on uptrend, Btcusd,Ethusd,Audusd,Eurusd, Nzdusd,all will be selling, that's how it will be in any crypto currency that is attach to USD.
Because of the news today there was alot of manipulation in the market today. Even the institution also manipulate the market high today.
Because of this DXY on uptrend,that is while we are seeing bearish trend on almost all the crypto currency even in Hive.
Because of this bearish trend, many people are saying that BTC will continue to sell and they are saying that crypto has crashed. But if BTC has crashed that Means almost all the crypto currency will crash. But I don't believe them, I know crypto currency will soon come back to normal because soon dxy will start to sell and we will see a bull market again.
But Crypto currency always sell by this time every year,but once is end of December,we will see that crypto currency will start to set to be in bullish trend again.
That's what I feel that's causing the bearish market, you can do more finding to know while crypto currency are selling.
But I believe now is the best time to invest in any crypto currency you want because all the market are down.
(Source)[https://www.tradingview.com/chart/WWa7juZv/]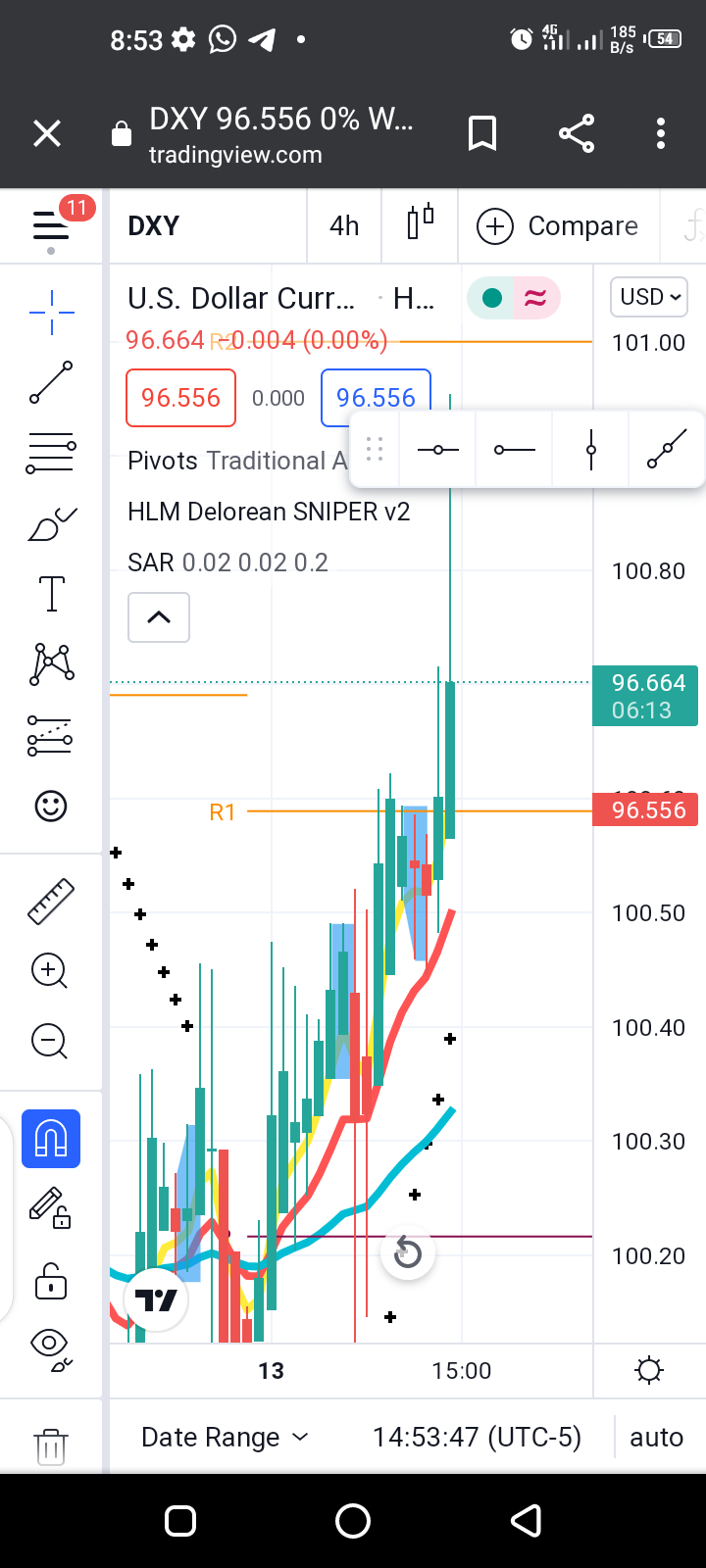 Posted Using LeoFinance Beta