According to the RSRUSDT Analysis. The trade is on bullish trend.. But I like to take 10pip in profit.
But now I'm going to take 100 pip in Profit but I'm going to be claiming it 10pip per each until I reach 100 pip.
The 100pip in Profit is around 0.04044k. But my first profit is 0.03988k.
After that TP.i will still enter another TP but I will use training stop loss on the trade.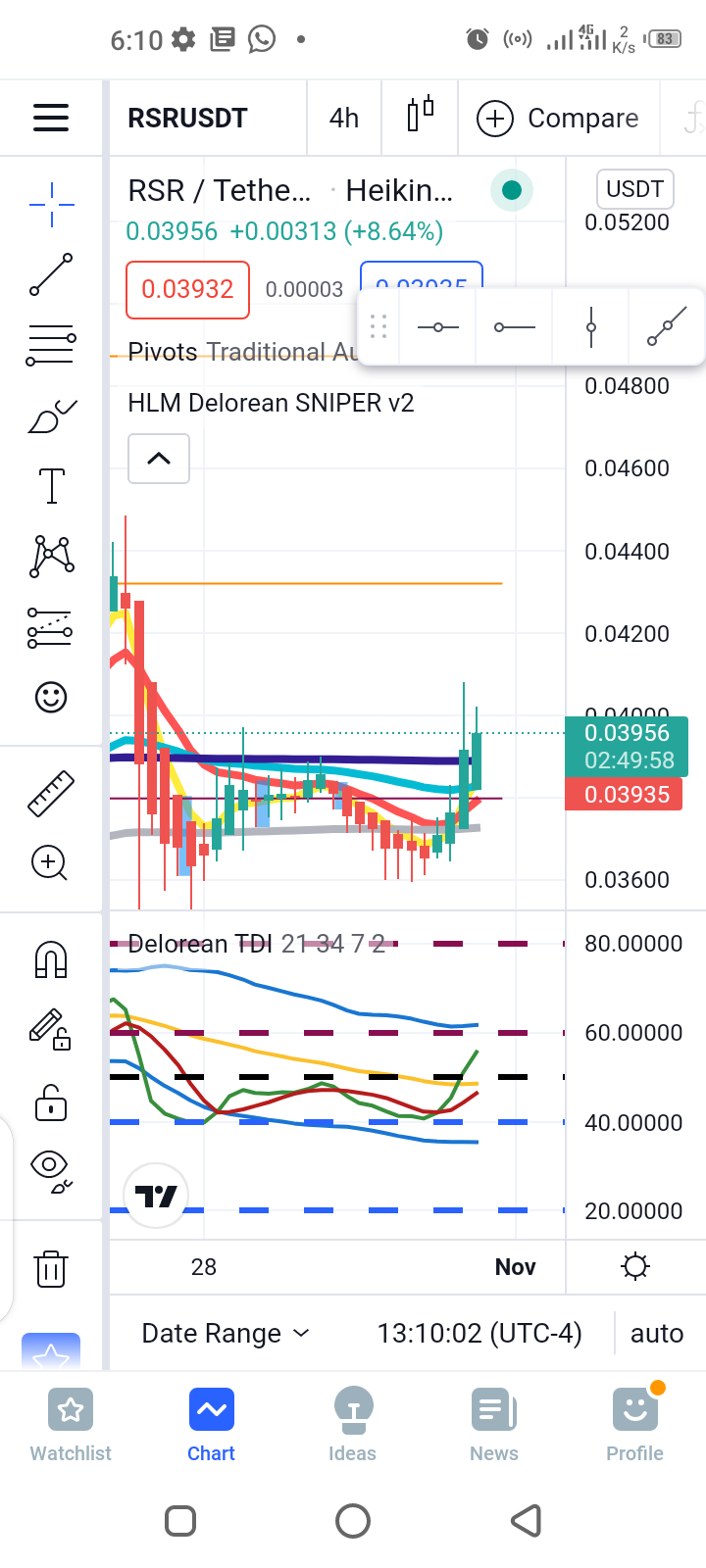 Please, this is not a sure analysis. Consult your own tradingview before you enter the trade.
Posted Using LeoFinance Beta