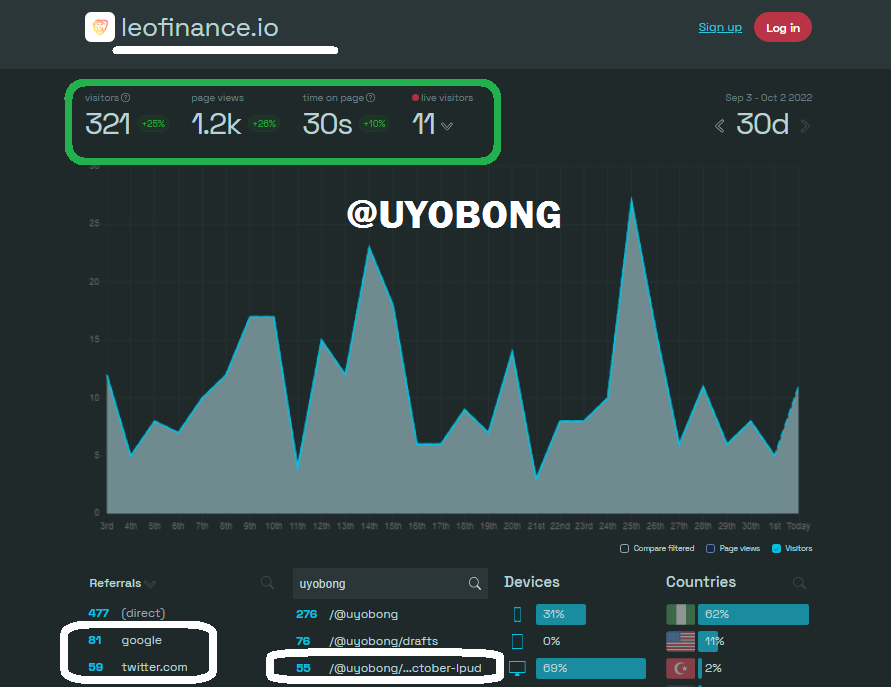 The mission of LeoFinance is to democratize financial knowledge and rant easy access to the limitless opportunities that web3 offer. This is achieved by the several frontiers of crypto-financial dapps and tools spread through SocialFi and DeFi arm of cryptoverse. The pilot socialFi dapp - leofinance.io does not only provide a one-stop financial knowledge, it also offers the easiest entry point to web 3 with its 5 minutes onboarding process from web 2 social media.
Going forward, the recent microblogging feature on Hive created by @LeoFinance models an entire web2 experience in a decentralized way thereby by making the onboarding and acquaintance of the web3 environment easier. This is aruably one of the fastest options of onboarding a truly decentralized web3 environment where a user can have access to blog-to-earn, play-to-earn, stake-to-earn, hodl-to-earn, move-to-earn and more web3 realities just at one spot. Delivered via mobile and Desktop versions helps to accommodate a large variety of users.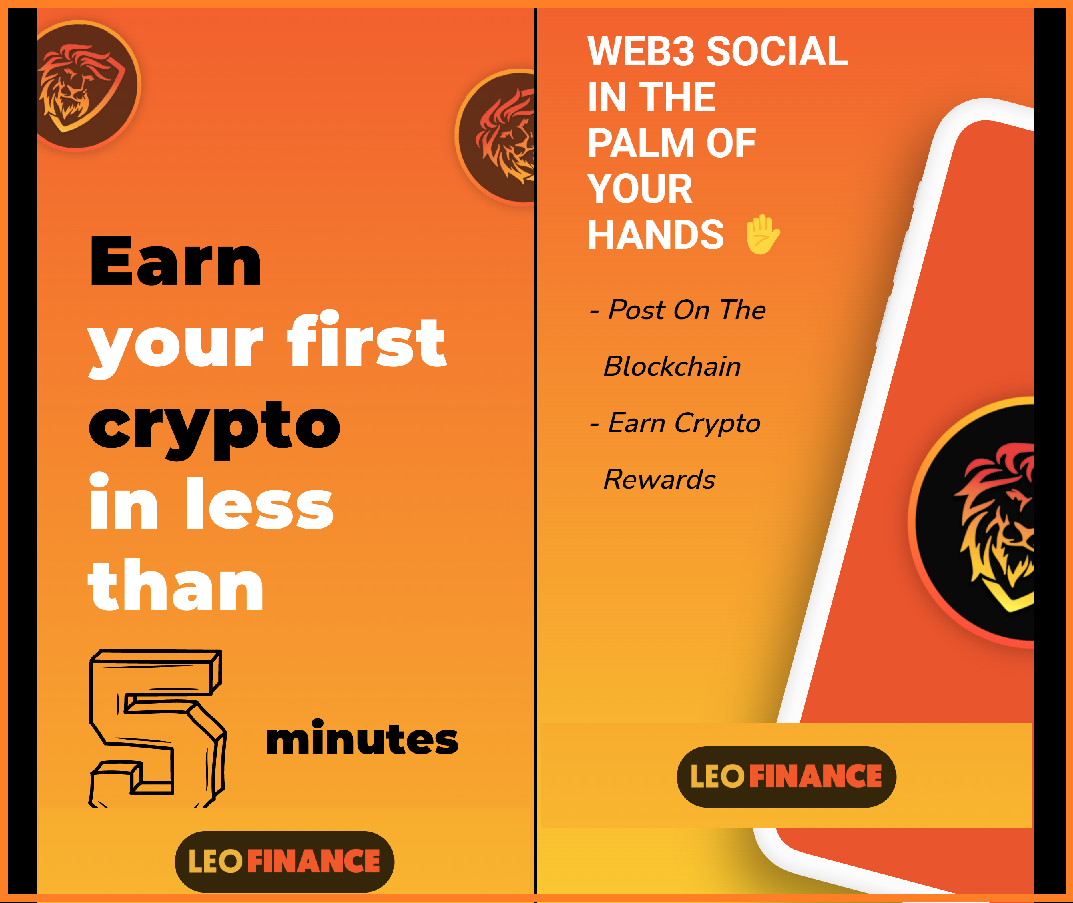 Our focus as content creators on leofinance is to create more evergreen contents, such that it answers the craving quest for knowledge by the rowing populace. It is our believe that in the near future, the best place to scout for crypto and financial knowledge should be leofinance.io. This comes with enormous rewards for investors in the LeoVerse as bringing more visitors through our contents increase Leo ads revenue as well as leading to increased APY for staking $LEO token.
I looked up my content's referrals to the leofinance front end in the month of September and it awes me how the statistics improved greatly from what was obtainable in the month of August. My account recorded a significant +25% visitors, +27% page views and +10% time on page. That was a drastic upgrade from the stats of the previous months and I'm happy that my contents are finding relevance in the mainstreams of contents about web3 environment.
321 visitors, 1.2k page views are significant numbers and I hope to beat the figures in the Month of October. Going deeper, the count of referrals from web2 platforms in the Month of September was massive. below are the breakdown with respect to August's stats.
| Stat | August | September |
| --- | --- | --- |
| Visitors from Google | 42 | 81 |
| Visitors from Facebook | 55 | 0 |
| Visitors from Twitter | 55 | 59 |
| Visitors from Google | 42 | 81 |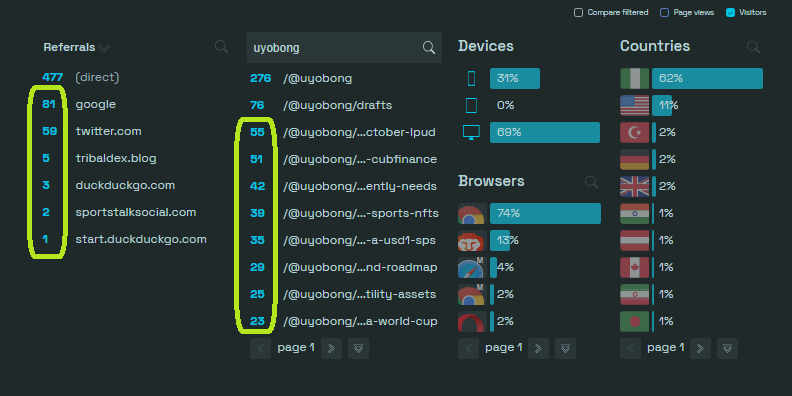 A record 81 referrals from google was a great win for me. The top 5 contents in this category are:
Four of these 5 top posts talked about @Splinterlands game and the innovation it s bringing into the play to earn category as it relates with sports, the focus being Genesis League Sports. The content about stablecoins on Hive blockchain also made the list. Play to earn and Stablecoins are unique faces in the cryptoverse with the capacity of onboarding the masses.

Looking forward to higher numbers in the month of October as we keep pushing highly sought for contents about web 3 to the admiration of knowledge seekers.
It can only get better and we'll make it better.

What is LeoFinance?
LeoFinance is a blockchain-based Web3 community that builds innovative applications on the Hive, BSC, ETH and Polygon blockchains. Our flagship application: LeoFinance.io allows users and creators to engage and share content on the blockchain while earning cryptocurrency rewards.
LeoFinance | CubFinance | Hivestats | LeoDex | LeoFi
Delegate HP & Earn 16% APR, Paid Daily. Currently @ 2M HP
---
---
LeoFinance's mission is to put Web3 in the palm of your hands.
Twitter: https://twitter.com/FinanceLeo
Discord: https://discord.gg/E4jePHe
Whitepaper: https://whitepaper.leofinance.io
---
---

---
---
Let's Connect
Hive: https://leofinance.io/@uyobong
Twitter: https://twitter.com/Uyobong3
Discord: uyobong#5966
---
Posted Using LeoFinance Beta