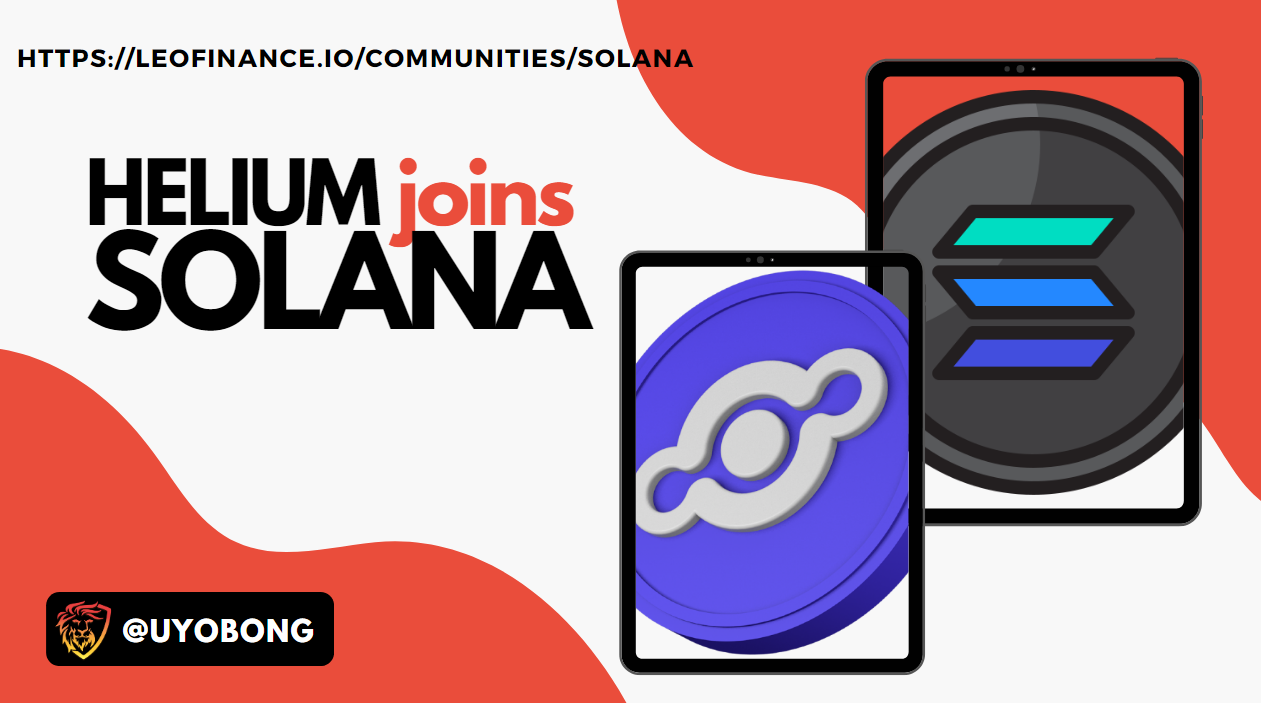 A community token-based proposal vote of over 81% has passed in favour of the migration of Helium network to the Solana blockchain. That is, Helium, which is a crypto-powered wireless network, will officially move from its own blockchain to Solana. This was announced via the Helium official Twitter handle on Thursday after the vote on the Helium Improvement Proposal (HIP) 70.
It's official! The HIP 70 vote has ended. #Helium will be moving to the
@Solana blockchain
---
---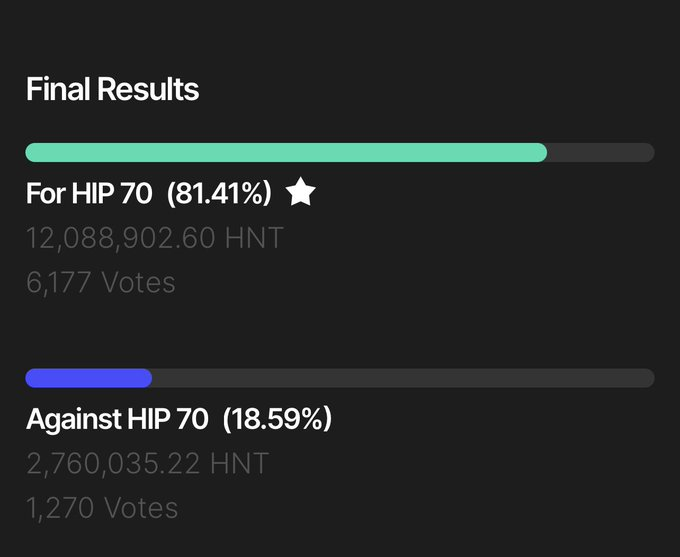 Helium Network is the world's first decentralized wireless network for internet-of-things (IoT) devices like sensors and trackers, rewarding users with tokens for running nodes and sharing their connectivity.
Helium, identified as the People-Powered Network represents a paradigm shift for decentralized wireless infrastructure. Helium network presents a new way to mine crypto. Helium network was designed to allow people to deploy a simple device in their homes or offices, linked with miles of low-power network coverage and earn a cryptocurrency, $HNT.
The Helium network is made up of devices called Helium hot spots, gadgets with antennas that can send small amounts of data over long distances using radio frequencies. The network is closing in on a million active nodes following rapid growth since the start of 2021.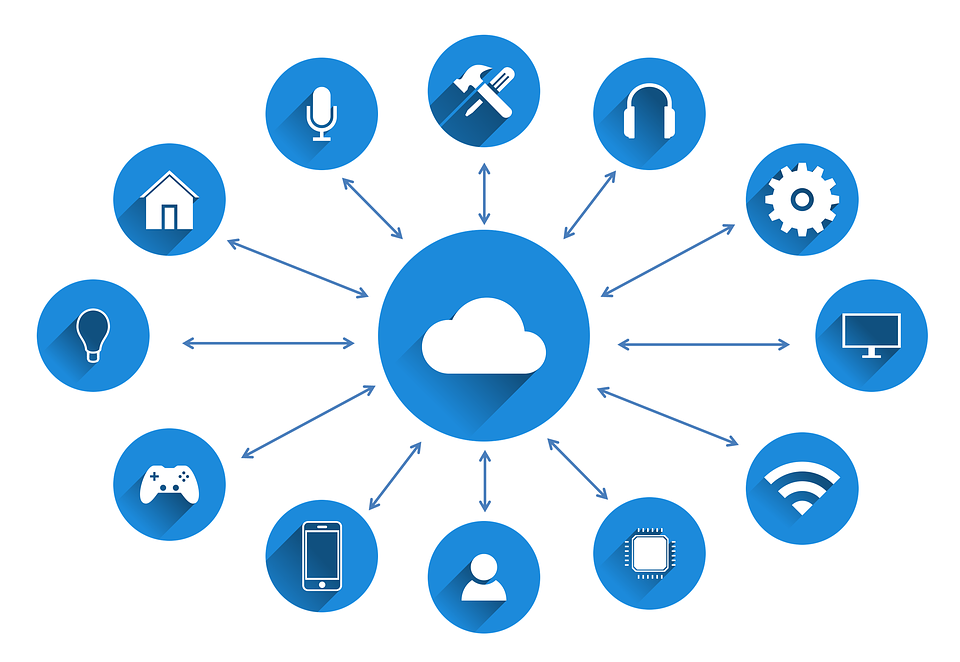 Source
According to Wikipedia, Internet of things describes physical objects with sensors, processing ability, software, and other technologies that connect and exchange data with other devices and systems over the Internet or other communications networks. It is the ability for any device connected to the Internet to communicate without humans (machine-to-machine or human-to-machine).
Moving this IoT network to Solana as recommended by Helium developers is due to Solana's capacity to improve operational efficiency and scalability of projects, hence, it is that the shift will upgrade the speed of transactions and signals and primarily aid the scaling of the development within the Helium network according to Scott Sigel, the chief operating officer (COO) of the Helium Foundation.
"We have an ambitious mission of deploying and managing wireless networks at scale and moving to Solana allows us to do that. Solana has a proven track record powering some of the world's most important decentralized initiatives and they were an obvious choice for us to partner with. Moving to the Solana blockchain allows us to focus our efforts on scaling the network as opposed to managing the blockchain itself." source
Solana, Helium's new blockchain, is popular as a hub for building decentralized applications. Solana also ranks high when it comes to vote transactions with a record statistics from from about 100 million to 200 million per day. The blockchain's user count has already passed 1 million. Earlier, Nova Labs CEO, Amir Haleem explains why Helium needed to make the change.
According to Haleem, the Nova Labs team—which represents the founders of and core contributors to the decentralized Helium network—has already been working on the off-chain oracles to enable the new Solana-driven design. He described the on-chain work ahead, including minting and redemption of tokens, as being "quite a lot easier" by comparison. source
Haleem believes and argued that Solana protocol can handle thousands of transactions per second at peak: "You can do stuff and it happens instantaneously,". This, he likened to the performance of Web2 app, and claims that it is ideal given that a lot of Helium users that aren't crypto die-hards.
After the announcement, $HNT has since partially recovered from its $3 dip and is trading at $4.68 at time of writing. The 71st-ranked crypto asset by market cap is up nearly 1.87% in the past 24 hours. On the other hand, Solana's native asset $SOL is presently trading at $33.9. SOL is up more than 5.81% in the past day.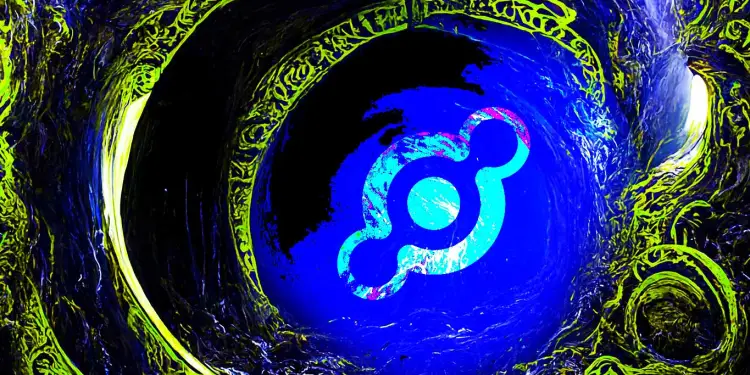 source
I wish the Helium developers well in their decision and move and I hope it helps to bring more people near the cryptocurrency environment from the daily use of gadgets.
Thanks for reading thought. Let's discuss in the comments section.
---
---

You can talk and write everything Solana on leoFinance community page and earn $HBD, $HIVE and $LEO cryptocurrencies. The community pages presents a decentralized social forum discussions with a microblogging alternative. Simply use the #solana or #sol in hosting your content on leofinance.io.
---
---
Let's Connect
Hive: https://leofinance.io/@uyobong
Twitter: https://twitter.com/Uyobong3
Discord: uyobong#5966
---
---
---
Posted Using LeoFinance Beta