Everyone is investing in cryptocurrency today but the strategies in raising capital differ. Some invest with their hard purchased crypto capital, others raise their capital through airdrops or their earnings through platforms such as Hive. I'm a part of the last category and I consider such capital as free money. All of my crypto holdings today started out as free earnings on Hive. Though I earned them from creating contents, I know I could have still created those contents on web 2 platforms them without rewards.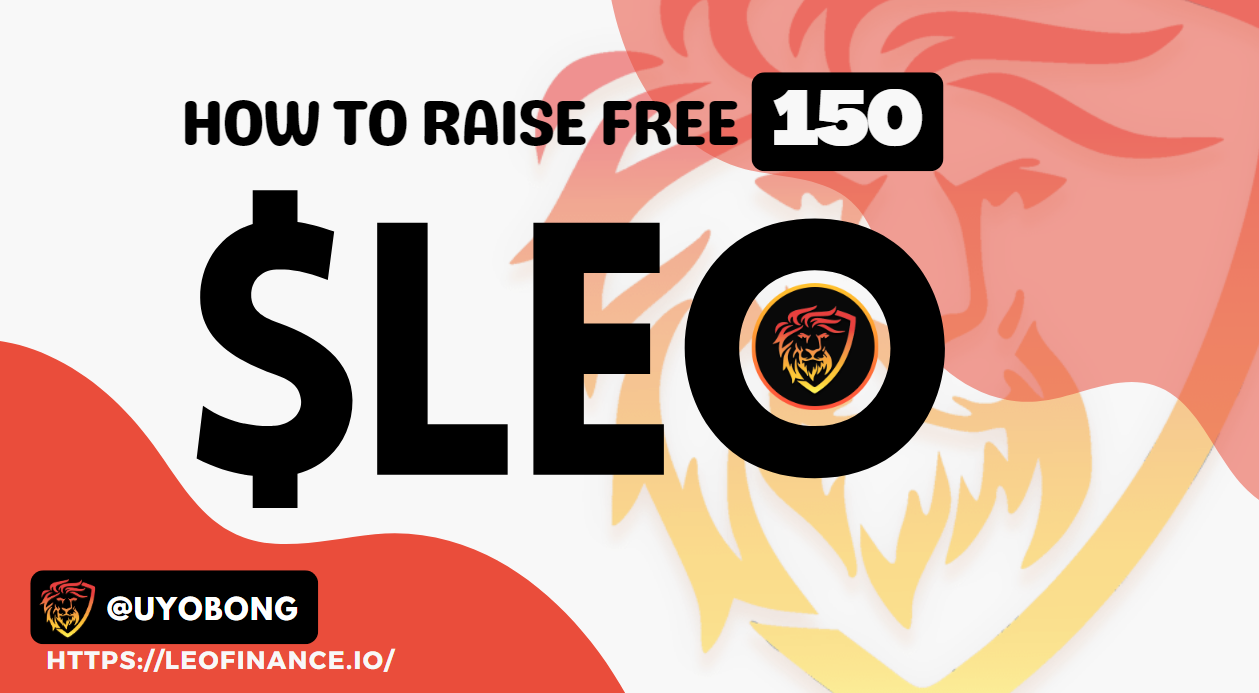 I know you've been longing to join the monthly Leo Power Up Day (LPUD) but you have a few reservations that sound like:
I do not have enough cash to buy 150 $LEO;
My liquid LEO tokens is never enough before the 15th day of the month;
I wish I could earn some FREE $LEO tokens;
What if $LEO doesn't rise again in price?
And others, you could add in the comments section...
@Leogrowth has got you covered ahead of the October edition of #LPUD Here's how LPUD all started. Leogrowth will be giving out 150 $LEO to 10 users as a seed fund for the October LPUD. LPUD has come to stay and its a fun way of helping those who wish to enter a financial freedom with a multi-chain utility token like $LEO.
HINT: The next crypto bull season is nearer than you thought and LEO has been doing well in Q4 in the last two years. Check the chart below.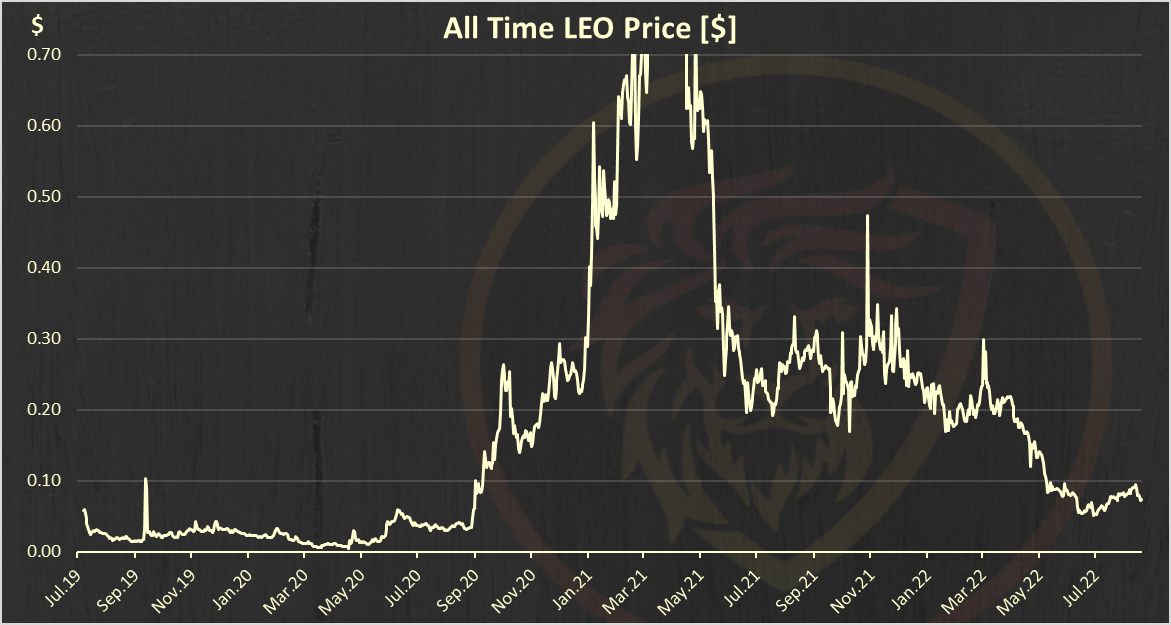 All time LEO price - source
I'm not giving you an investment advice, go ahead and do your research, however, I've got my testimonial about the $LEO token and you can read How I made my first Million blogging on LeoFinance. That is just one of the numerous mouthwatering testimonials about those who ot richer with the LEO token. Just wait a bit to read my entry to this Leo Finance 'Then' vs 'Now' writing contest.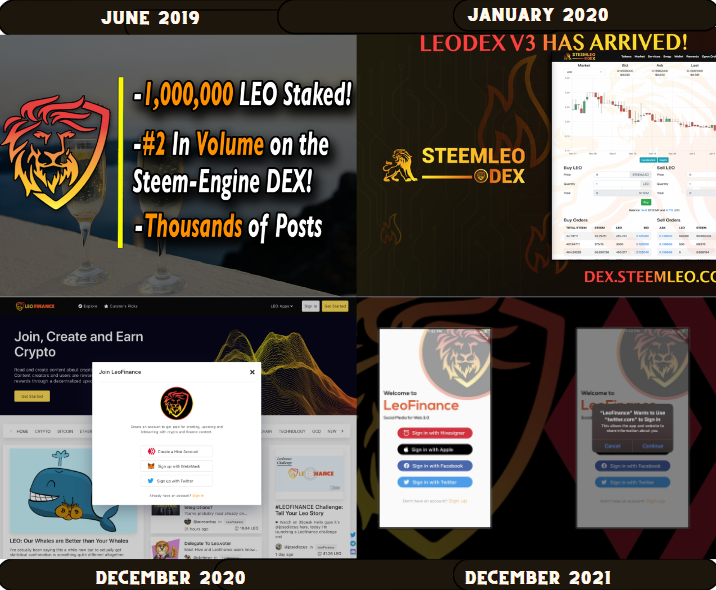 Here's the Contest Post link
https://leofinance.io/@leogrowth/contest-leo-finance-then-vs-now-or-1500-usdleo-prize-pool
Do well to read, and perhaps reblog and comment. Ask questions to get clarifications where necessary.
Contest Requirements
There are just Three (3) basic requirements to join this contest:
Make a post talking about how LeoFinance was 'then' versus 'now'. Then means when you joined, now means well, today. Make this post as detailed and thorough as you want. Remember that the better the post, the better chances it has to win one of the ten prizes! Publish this using the leofinance.io frontend or use the tag '#leofinance'. Also add the tag '#backvsthen' to make your post easily found by curators!
Make a thread to promote your post. A thread is a microblog. It works just like twitter. Talk a little bit about what the post is about and tag 3 other Lions. There will be bonus points for tagging people from outside the Leo ecosystem!
Make a Tweet linking back to your leofinance.io post. Go into detail about what is Leo Finance and explain what your post is about so more people hear about Leo! Use the hashtags #hive #blog2earn, #leofinance and #crypto.
Bonus point
Give a suggestion on how to make leofinance.io better. That is, talk about what you would LOVE TO SEE implemented on leofinance.io or the DeFi projects (CubFinance and PolyCUB) and that will earn you some extra points!
Contest Prizes
1500 $Leo prize pool to be won by 10 participants. That is, 150 $LEO each.
Contest Dateline
You have until Sunday, October 1st at 23:59 PDT to make your post
NOTE:
This contest is for anyone, I mean, any Hive user. Even if you just joined Leo Finance today, you can just talk about everything happening in the LeoVerse as of today and describe what you like the most.
Don't take this opportunity for a joke. Your 150 $LEO may be worth $150 or $1500 in the next few weeks. Engage task as stipulated above and stand a chance of earning $150 LEO. I hope that some good writes will also earn some good upvotes from @Leo.voter.
Good luck!

What is LeoFinance?
LeoFinance is a blockchain-based Web3 community that builds innovative applications on the Hive, BSC, ETH and Polygon blockchains. Our flagship application: LeoFinance.io allows users and creators to engage and share content on the blockchain while earning cryptocurrency rewards.
---
---
Let's Connect
Hive: https://leofinance.io/@uyobong
Twitter: https://twitter.com/Uyobong3
Discord: uyobong#5966
---
Posted Using LeoFinance Beta