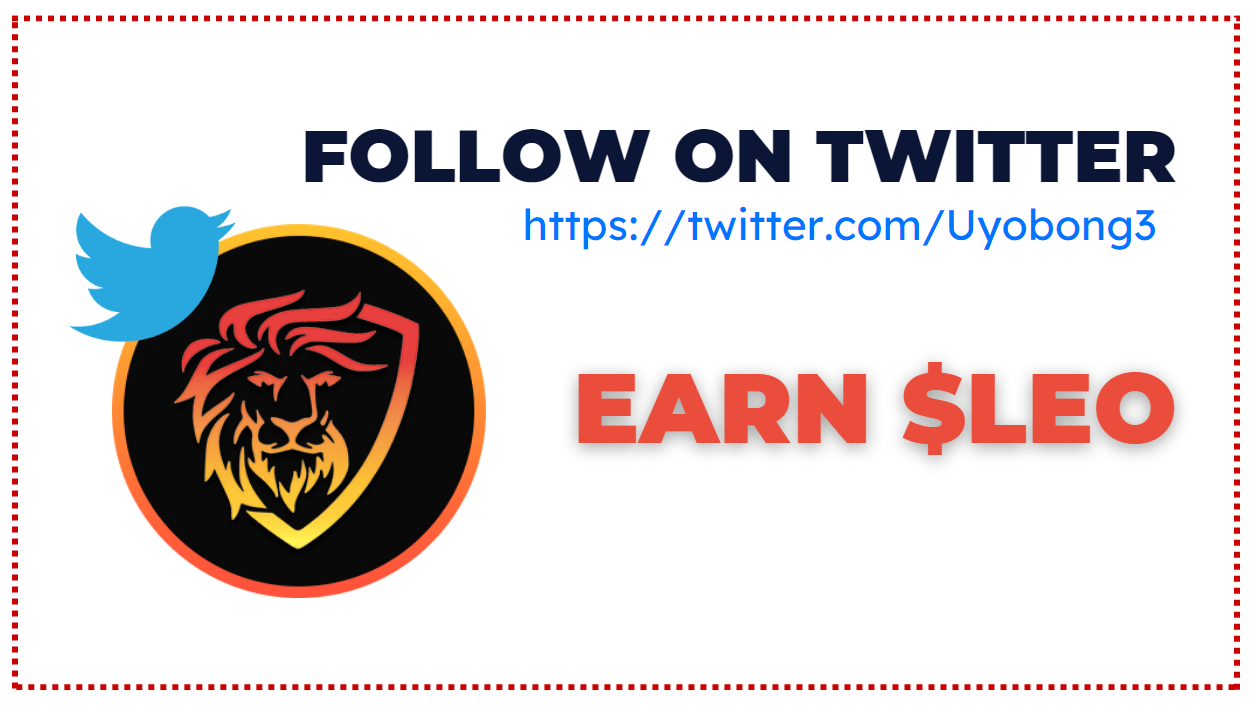 Hey friends, the marketing of our web 3 product is greatly dependent on the social strength of our web2 handles. I really wish I had all of my friends to come have a feel of the true web 3 environment we have here on Hive, hence the need for this $LEO giveaway to boost my Twitter Followership base.
This giveaway will not only make me grow my Web2 Reach, it will also motivate non Hive users to join Hive so they can get their rewards.
Twitter Follow Giveaway - 100 $LEO bounty
The recent development in #POSH has shown how we can maximize out web2 accounts to spread the message about web3 and getting hugely rewarded for it. That implies that we ain't dump out web2 Socialmedia for web3, rather, we can utilize it to market our web3 projects and populate our web 2 communities.
My Twitter account is still low on followership - 450 so far. I wish to get it to the 1,000 followers milestone. I want to reach 1k Twitter followers before the end of 2022. Since it's difficult to hit that target organically, some crypto rewards would make that happen.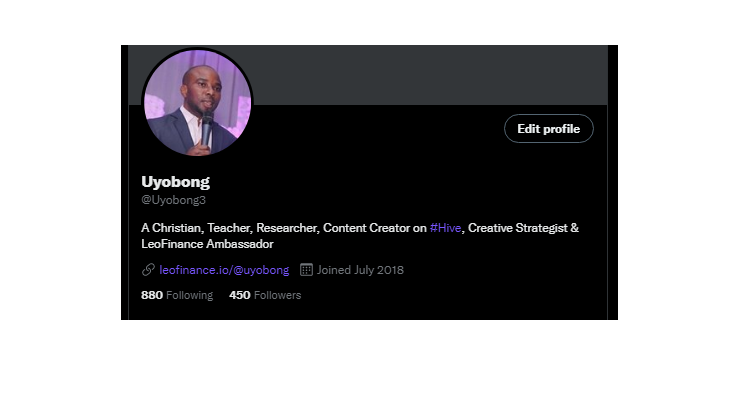 I joined Twitter 4 years ago years ago but it seems my social reach is not expanding as fast as should be. With just 450 followers, I think it's undersized compared to my Hive account created about the same time with over 1k followers.
It's time to Grow my web 2 reach and reward those who help me achieve that.
It's going to be a simple task.
Just follow me on Twitter
Drop a comment on my latest tweet with your Hive username
I send you 5 $LEO token.
If you've already followed and want to partake in this giveaway, simply dop a comment on my latest tweet with your hive username.
In the future call, I'll give out other cryptos alongside $LEO.
LEO is a gem token on layer 2 of Hive blockchain issued by LeoFinance. LEO brings the Proof-of-Brain mechanism with it. That is, users who stake the LEO (into Leo Power) are able to curate content, earning themselves rewards. The value of Upvote given are based upon the amount of Leo Power an account has and the rewards (of the vote) are split 50/50 between author and curator.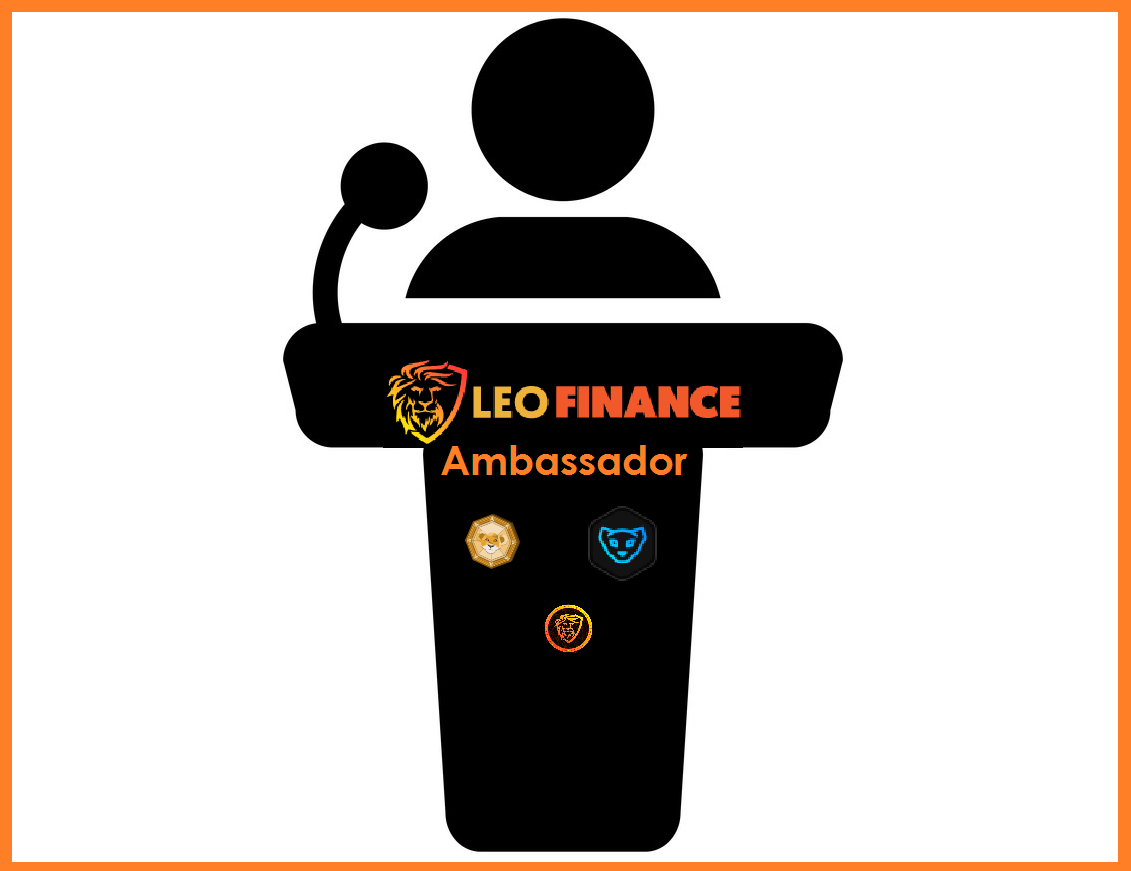 I'm a @LeoFinance Ambassador and growing my Twitter reach would help be deliver more on helping many bridge from web2 to web 3 via our 5 minutes onboarding option.

What is LeoFinance?
LeoFinance is a blockchain-based Web3 community that builds innovative applications on the Hive, BSC, ETH and Polygon blockchains. Our flagship application: LeoFinance.io allows users and creators to engage and share content on the blockchain while earning cryptocurrency rewards.
---
---
Let's Connect
Hive: https://leofinance.io/@uyobong
Twitter: https://twitter.com/Uyobong3
Discord: uyobong#5966
---
Posted Using LeoFinance Beta