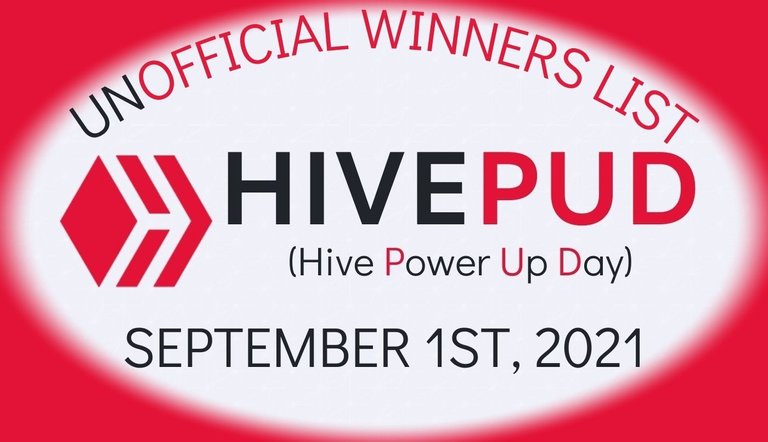 Before I get to the preliminary results, a quick shout out to say that (in keeping with my plan to set different beneficiaries for 3 of my 4 monthly Power Up Day posts) while I initially planned to set the beneficiary of this post to the @hive.fund (aka the DHF/Decentralized Hive Fund), I changed my mind a few days ago. Instead the beneficiary for this post is @steevc's project, @tenkminnows. Specifically because of this bit in his Hive Power Up Day post for September -

Talk about dovetailing nicely with #HivePUD!
I might change it up again next month, or I might continue to support his project with this 3rd monthly post - we'll see how it goes. Regardless though, I'm going to do some delegation shuffling when I'm doing the HivePUD awarding, and while I don't know how much yet, I will definitely start delegating to the Ten K Minnows intiative.
And as always, a HUGE THANK YOU to everyone who contributed to this month's Hive Power Up Day, either through powering up, posting, offering prizes, or spreading the word. As I said on @hivebuzz's feedback post from September 1st...
Happy September, all!

This time last month, I thought that the Power Up Day totals might be a bit smaller than usual, since posting & tweeting seemed a bit quieter than the month before. I knew that I'd been spending July depositing my $HBD into my savings for that 10% APR instead of buying Hive, and figured many others were doing the same. However, the numbers showed that while we did have somewhat fewer people participating, the total powered up surpassed July!

That being said, I can't wait to see what the stats are this month, since it seems like more people are talking about power up day both here on the chain, and on Twitter. I've seen new faces in both places, powering up for the first time, longtime faces hitting milestones this month, and lots of tweets about both. I think the new Hive PUM buzz might have something to do with that!

As always, a big THANK YOU to everyone who participated in Power Up Day by powering up, posting, and/or shouting out on all traditional web 2.0 social media. All of those things help shine a light on our blockchain home, which in turn helps to grow our community. Special thanks to @hivebuzz for always BEEing such an incredible buzz-maker for Hive Power Up Day. And here's to all the happy Hiveans who are increasing their voting power and influence on the blockchain!
Looks like I was right about the chatter - while the total powered up was much lower than last month's amazing total, we had more participants and posts this time around. 😊
To break it all down, we had 62 qualifying entries for the prize pool (compared to 54 in August) with 112 total entries (compared to 106 last month) and 125 posts with either the #HivePUD or #HPUD tags on the first (115 last month).
As for the overall number, the power ups ranged from 0.078 to 1,373.54 (sadly no 17K power up from any community members like last month though...lol) Hive Power, for a grand total of...
 

17,242.079 Hive Powered Up!
By comparison, the total in August was 41,653.32. So even with though the total was smaller, we had more people participating, which is...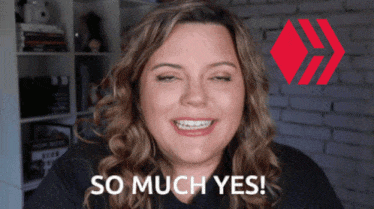 But now sadly for some not so positive news...
 
Special (and unfortunate) announcement
It was brought to my attention by @victoriabsb after she posted her preliminary results for the Hispanic Power Up Day that it looks like a group of seven accounts seemingly all powered up and posted in a way that gives the appearance that there is a single person behind them all. After discussing it with her, we agree that it goes against the spirit of power up day, and anyone trying to "cheat" the system should not be included in the final results (which is one of the reasons this post is going out late on the 4th, as I had to adjust all the numbers and lists).
Apparently we need to add an additional rule going forward that only accounts in good standing, and who are not engaged in shenanigans will be added to the Power Up Day lists. And yes, I'll figure out better wording for next month - at the moment, I'm too discouraged by those who use underhanded and deceptive practices here on the blockchain, apparently not caring who they hurt in the process. It's especially beyond me how someone could think that cheating at something that's supposed to be fun is the way to go.
But enough about that for now. Time to focus on the good stuff again, so let's get to the preliminary results.
The lists
Here is the UNOFFICIAL winners list for September 1st. If you spot any errors, or your powerup/post was somehow overlooked, please shout out as soon as possible.
On September 5th, I'll post the OFFICIAL written-in-stone list, and at that time the sponsors can award their prizes (the complete list is in the announcement post).
Again as always, special thanks to my numbers guy @abh12345 for sending along the raw data for me to use to put this together. Much appreciated, Asher! 😊
PLEASE NOTE
This list only includes those who powered up & posted about #HivePUD and/or #HPUD on the 1st, and met the criteria (reputation between 39 and 69 before powering up; Hive Power between 100 and 8000 prior to the 1st), and posted using the tag(s) so they qualify for prizes. I don't assign placement numbers until the official list is posted, and I've added a separate list below this one for those who posted & powered up, but their accounts were either too big/too small in their Hive Power or Reputation to qualify for the usual monthly prize pool.
 
Unofficial list of those
qualified for the prize pool
September 1st, 2021
Participants who don't qualify for prizes
(but qualify as amazeballs because
they participated anyway!❤️)
(and actually starting last month, there is a small but special prize pool for these amazeballs peeps!🎉)
Thanks again to everyone for making this #HivePUD monthly event such an amazing success! I'm so proud to be a member of this wicked awesomesauce community!
And remember...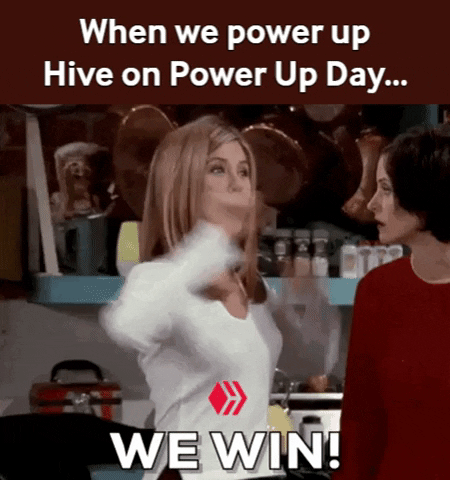 Image Credits: blog thumbnail created on Canva. #HivePUD GIF created using both Giphy and ezGIF.

Thanks for stopping by!
My posts may occasionally contain affiliate links. If you click through,
I might get a wicked small commission, with no extra cost to you.
My photographs are taken with my trusty Nikon,
sometimes utilizing my handy dandy tripod.
Blog graphics created on Canva
All words and images are mine (unless otherwise indicated),
and can also be found on my various social media sites.
Speaking of witch which...