The crypto market experienced a tumultuous season last week. It was a week filled with a lot of heartbreaks, surprises, fear, uncertainty, and disorder.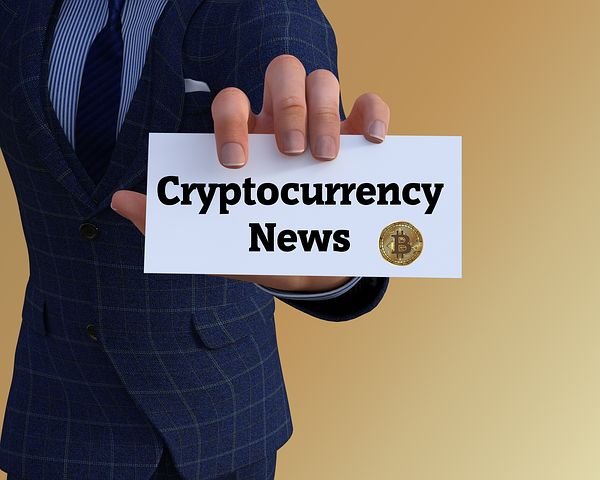 source
---
Above all, it was a week of opportunity for those who understand market cycles and those who love to take risks. While some were complaining about the dump, others like El Salvador were accumulating.
More so, our beloved Bitcoin fell to its lowest point since July 2021. In a flash, Bitcoin went as low as $24,500 before it rebounded. Similarly, we saw Ethereum and other alts taking the downward direction with so much intensity.
As a result, we read news of people being liquidated and losing their fortunes while others also made massive profits from shorting the markets.
I believe these crashes come to emphasize the importance of risk management and trading literacy.
---
The Unstable Stablecoin: UST Depegs; LUNA falls to Zero
Interestingly and shockingly at the same time, the climax of last week's crypto market turbulence was the case of Terra LUNA and TerraUSD (UST).
TerraUSD was designed by Do Kwon to be a stablecoin. Over time since its creation, it grew to become the top-performing algorithmic stablecoin with a huge adoption and market capitalization.
Notably, UST failed to maintain parity at $1 and had a free-fall to below $0.2.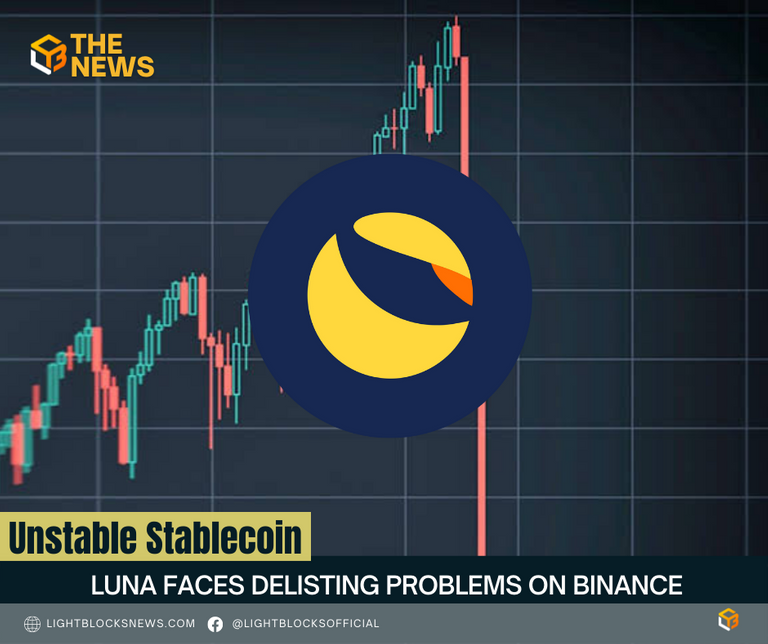 source
Before its unprecedented downfall and depegging, TerraUSD sat number three in the list of top-performing stablecoins.
However, it is a different story now as the project has dropped in ranking. Currently, the company is planning to pick up the pieces of the project.
What a terrible situation it was for investors who kept their funds in UST at that time. Does this question the integrity of algorithmic stablecoins or there is something Do Kwon did wrongly. Was it a coordinated attack? These were some of the questions flying in the crypto community.
Further rumours had it that Justin Sun, Citadel, and BlackRock were involved in the alleged attack on LNA showing screenshots of tweets made by the Tron founder.
However, both Citadel and BlackRock denied such claims saying they had no hand in the sudden fall of TerraUSD.
On the other hand, since UST is not backed by the dollar; LUNA is the cryptocurrency backing UST. Following the de-pegging of UST, LUNA had a decline of over 100%, falling from $87 to zero. In consequence, an exchange like Binance has delisted some LUNA trading contracts
---
El Salvador Made its Largest Purchase
In taking advantage of the massive dip, the government of El Salvador led by President Nayib Bukele added 500 Bitcoins to its balance sheet. Notably, these coins were grabbed at an average price of $30,744 on May 9, 2022.
According to Bloomberg, the nation now holds about 2301 Bitcoins.
The CEO of El Salvador as he calls himself continues to remain bullish on Bitcoin regardless of critics and reduced adoption by its citizens.
Find the full story in this article I wrote.
---
Emirates Airlines Adopts Bitcoin and Blockchain Technology
Globally, the adoption of cryptocurrency continues to surge.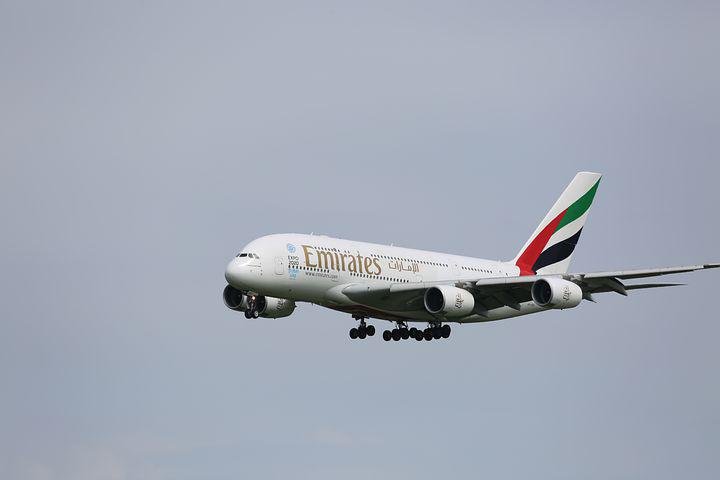 source
---
In a recent interview with the Chief Operating Officer of the Dubai-headquartered airline,
the popular airline revealed that it will accept bitcoin payments for flight tickets.
Also, the COO noted that the company's website will incorporate an NFT marketplace, claiming that the adoption of the trending technology will help attract new customers and also improve the company's services.
---
Cardano and IOST Announce Plans to Launch Algorithmic Stablecoins
Charles Hoskinson revealed that Cardano will issue out an algo-backed stablecoin named Djed
Djed is currently live in the testnet environment
the mainnet release of Djed is planned for June 2022
COTI is the official issuer of Djed
On the other hand, the team at IOST are yet to reveal the details about the stablecoin. But hinted at the functionalities of the proposed algorithmic stablecoin.
Read the full story here
---
I hope you find this useful!
Connect with me on Twitter
Posted Using LeoFinance Beta