Good day Hiveians!
Join me in analyzing the crypto markets!
Since then things started to move quickly, so that an update is already needed. Price rapidly moved upwards and broke the macro resistance I talked about last time. Here is the chart again: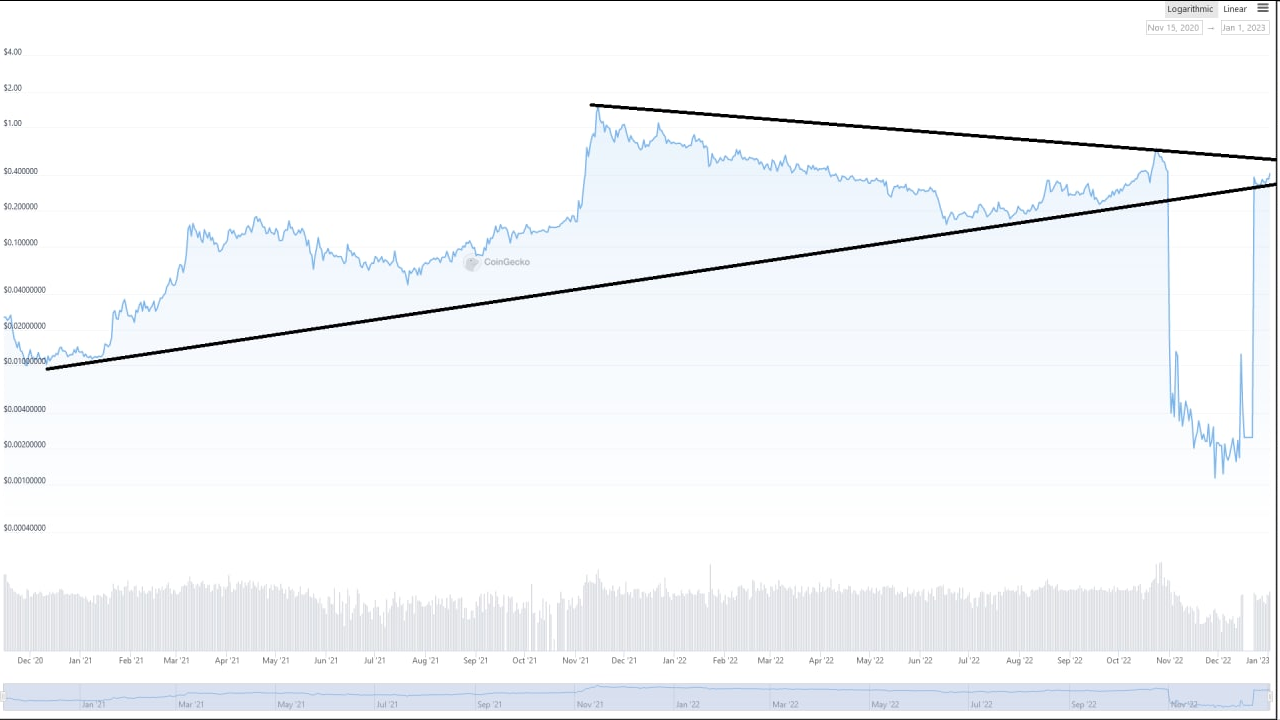 We can see a macro support and a resistance. The support held very well in the last weeks, validating this trend line. The resistance was is at around 55 cents. Just yesterday and today price shot above this resistance: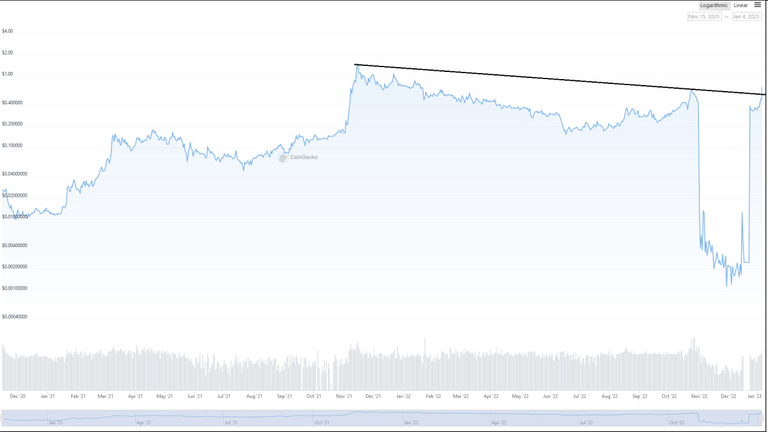 This is quite significant, since a break out like this indicates a macro push to higher highs. Generally such a big resistance is first retested, before a further push upwards, however.
When we look on MEXC we can see a close up. The black trend lines are the approximation of the macro trend lines. And the purple ones are the major lines from the daily chart.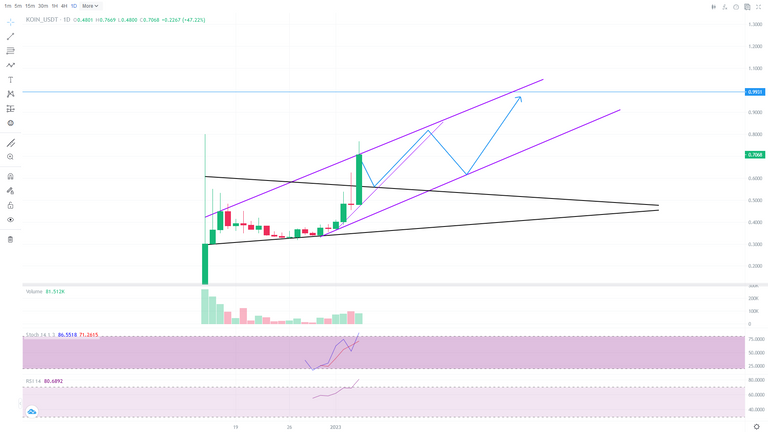 Koin is currently trading at over 70 cents!. But price will probably retest the 55 cents area before moving higher as the stoch and RSI indicators both indicate overbought levels. However, the order book is extremely thin, so even small amounts of money can move the price very quickly. But we can also see that volume has been on the uptrend with almost 100k on the daily chart now.
I then see a possible parallel channel with price zig-zagging within this boundary. If so, we could see $1 in the next 2-3 weeks, unless someone wants to buy more KOIN now; there is only 20k KOIN in supply to $1, so it's not a lot.
---
As a general reminder: Please keep in mind that none of this is official investment advice! Crypto trading entails a great deal of risk; never spend money that you can't afford to lose!

⛅🌦🌧🌦🌧🌨☁🌩🌦⛅🌧☁🌤🌥🌪🌧🌨🌩⛅🌦☁🌤🌥🌤⛅🌤⛅🌦⛅

⛅🌦🌧🌦🌧🌨☁🌩🌦⛅🌧☁🌤🌥🌪🌧🌨🌩⛅🌦☁🌤🌥🌤⛅🌤⛅🌦⛅