Good day Hiveians!
Join me in analyzing the crypto markets!
The signs were there: a record number of green candles or also the incoming golden crosses. We also saw the falling wedge being a great line of support. It therefore comes to little surprise that the anticipated pump to 60 cents has just been confirmed!
Let's first look at what we said. The breakout from the wedge was one of the biggest factors triggering a strong buy signal: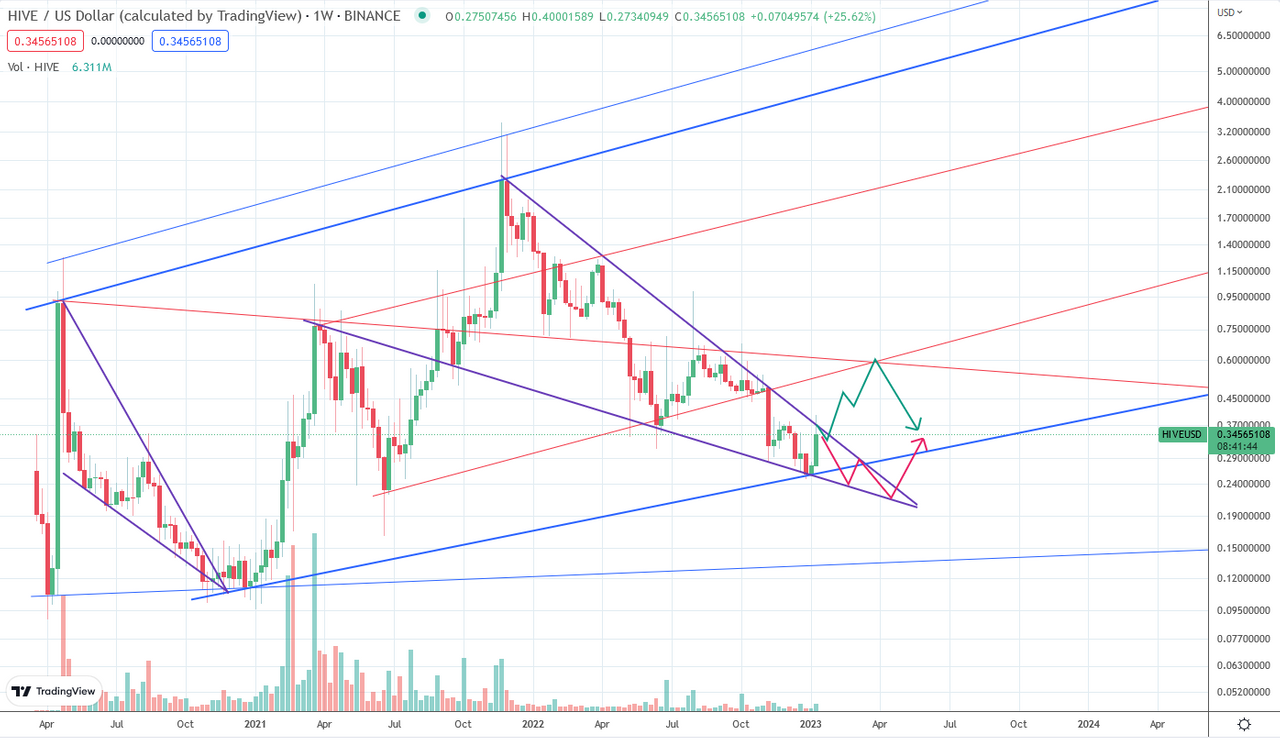 Since I have known about the horizontal resistance for a long time, I assumed that ~60 cents would be the preliminary ceiling for a price pump outlined in a previous post: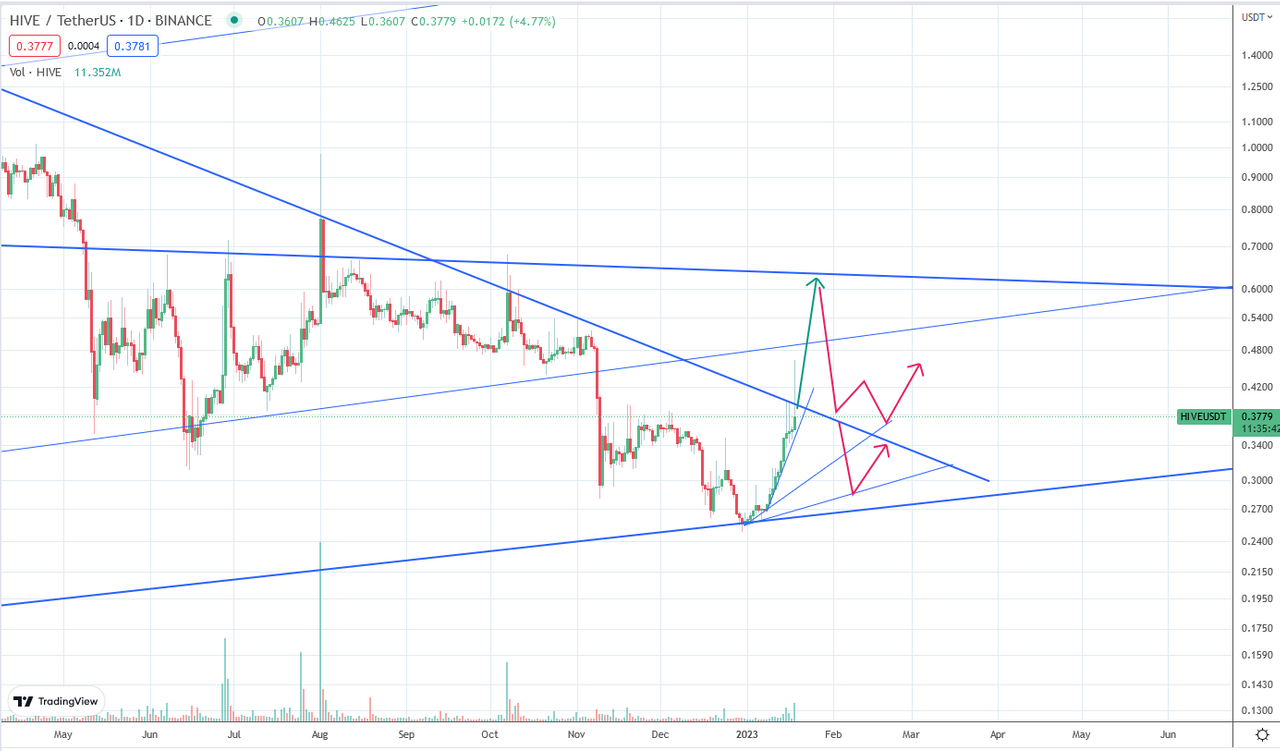 But we also know from Hive pumps that they are often short lived. I therefore assumed that a dump would soon follow. But now that we have more data, let's have a more detailed look: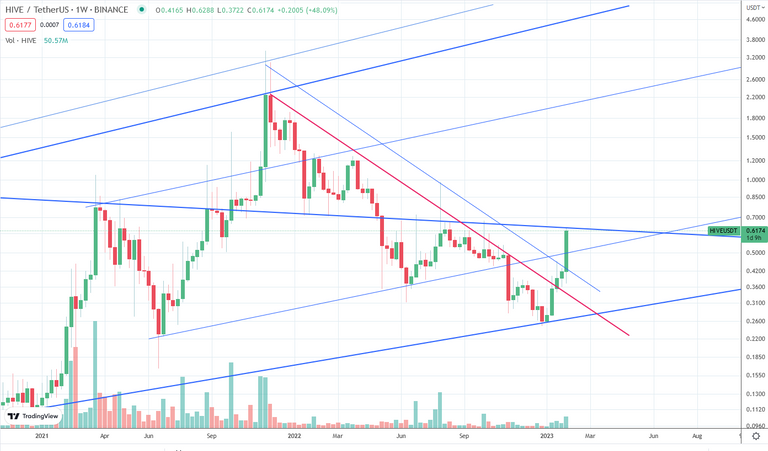 The weekly chart looks fantastic. A strong impulse wave now up to 62 cents which has been stopped by the famous horizontal resistance. This will be the real test: if price can overcome it we are off for much higher highs in the coming months. If not, we are probably going back to 30-40 cents. This would be a retest out of the trend lines it broke out of.
This is a close up. The thinner blue lines are the possible retest areas. The lower one is at about 35 cents.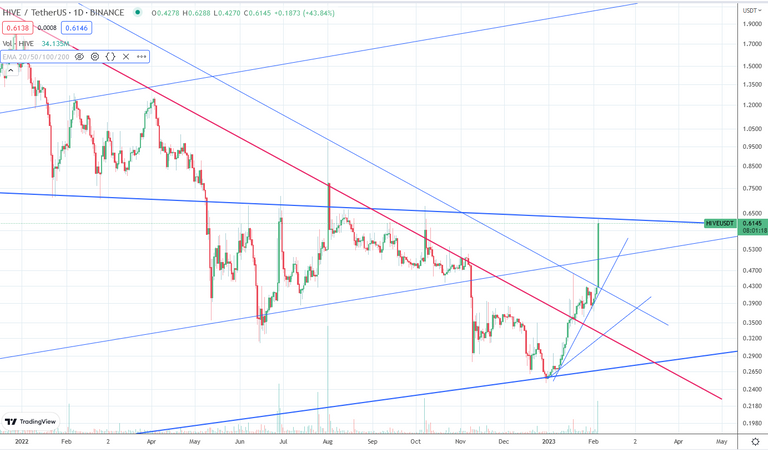 As outlined before, Hive is also making golden crosses with some bigger ones coming up soon if price maintains 50 cents+. This has so far always meant a macro breakout to the top so far.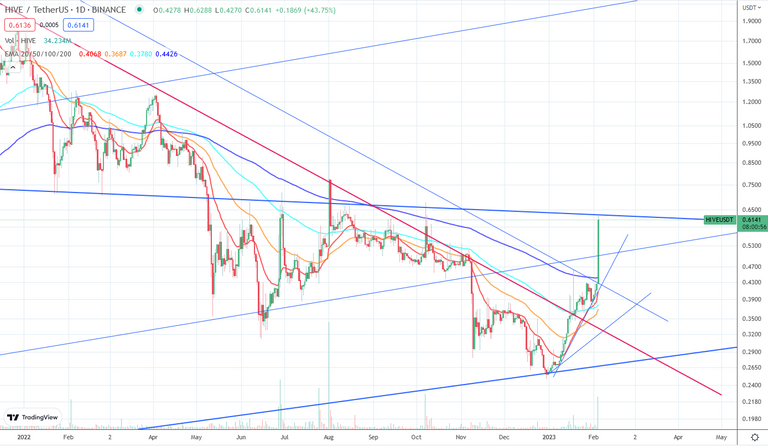 In the previous post "3 price targets for Hive in 2023" I have given 3 scenarios. All of them have already been partially confirmed, since I argued price would go up to ~60 cents first.
There are now 2 possibilities in my opinion. One scenario that has price falling back to 30-40 cents before making a move up again.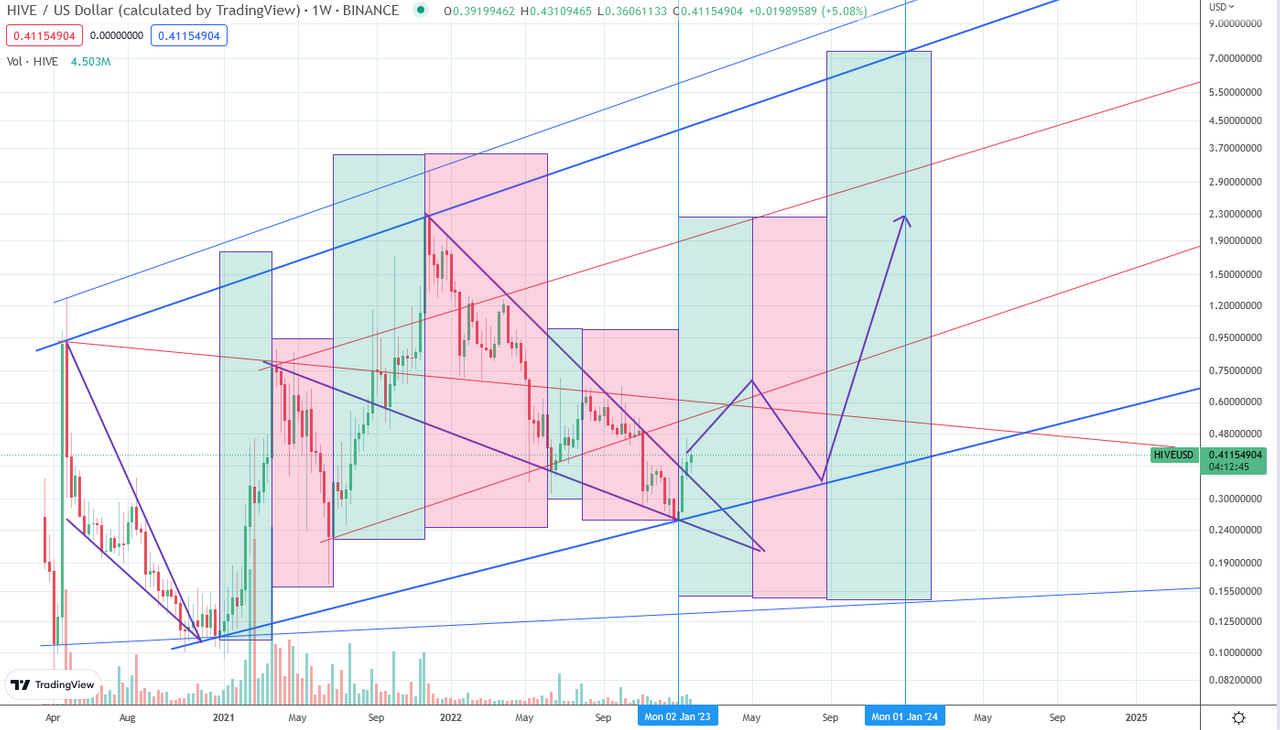 Or a continued push upwards to about $2... That seems like a high target, but it is in line with historic movements. This, however, is still unclear. For it to happen we need to stay above about 50 cents on the weekly chart.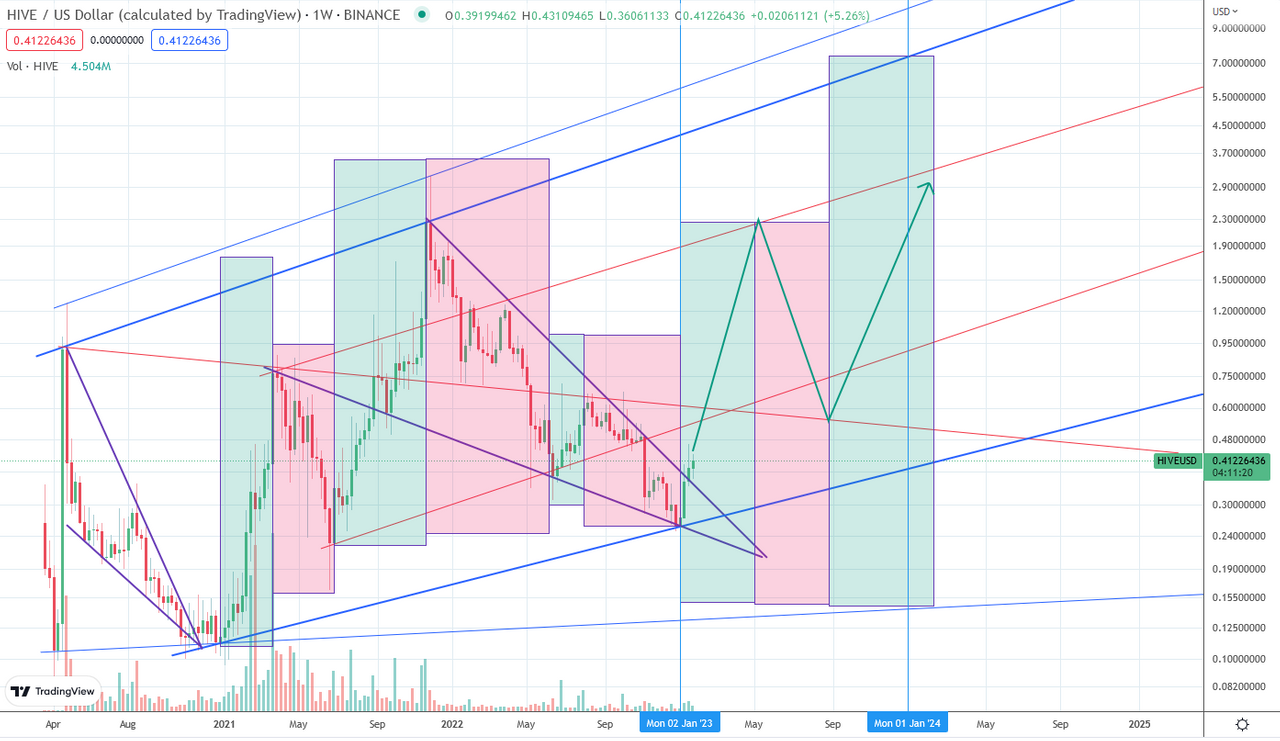 ---
As a general reminder: Please keep in mind that none of this is official investment advice! Crypto trading entails a great deal of risk; never spend money that you can't afford to lose!

⛅🌦🌧🌦🌧🌨☁🌩🌦⛅🌧☁🌤🌥🌪🌧🌨🌩⛅🌦☁🌤🌥🌤⛅🌤⛅🌦⛅

⛅🌦🌧🌦🌧🌨☁🌩🌦⛅🌧☁🌤🌥🌪🌧🌨🌩⛅🌦☁🌤🌥🌤⛅🌤⛅🌦⛅