I posted my new silver bullion coin from the Perth Lunar series yesterday. The Year of the Tiger is also my first purchased gold ever. And the first gold is 1/4oz bullion coin from the same series.
The bullion with the Tiger is in same quality design like its silver brother. But you can find only one adult tiger on the reverse of the gold coins.
Včera jsem ukázal moji novou stříbrnou minci z Lunární série Perthské mincovny. A rok tygra se stal příležitostí pořídit moje úplně první zlato a to v podobě čtvrt uncové investiční mince.
Design zlatého tygra je ve stejné kvalitě jako u jeho stříbrného bratra. Pouze na zlatých mincích je pouze jeden dospělý tygr, na rozdíl od stříbrňáku.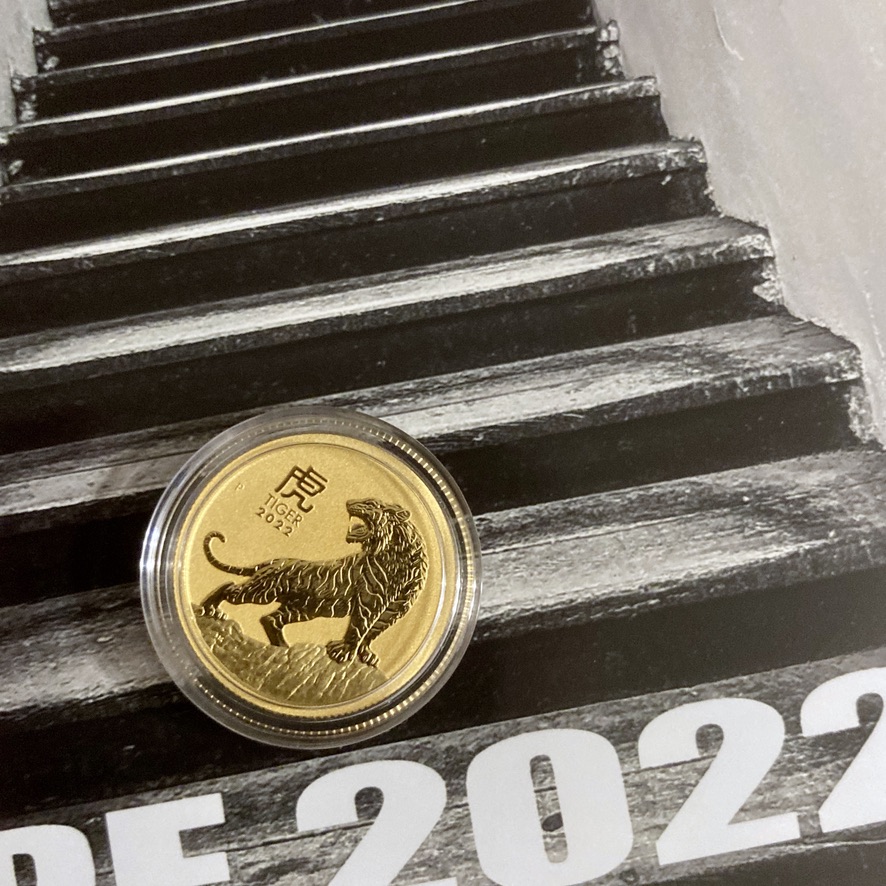 The queen Elizabeth II on the obverse side. The portrait must be on every coin minted in any country of the Commonwealth.
A královna Alžběta na aversu mince, tak jak se na minci raženou v rámci Commonwealthu patří.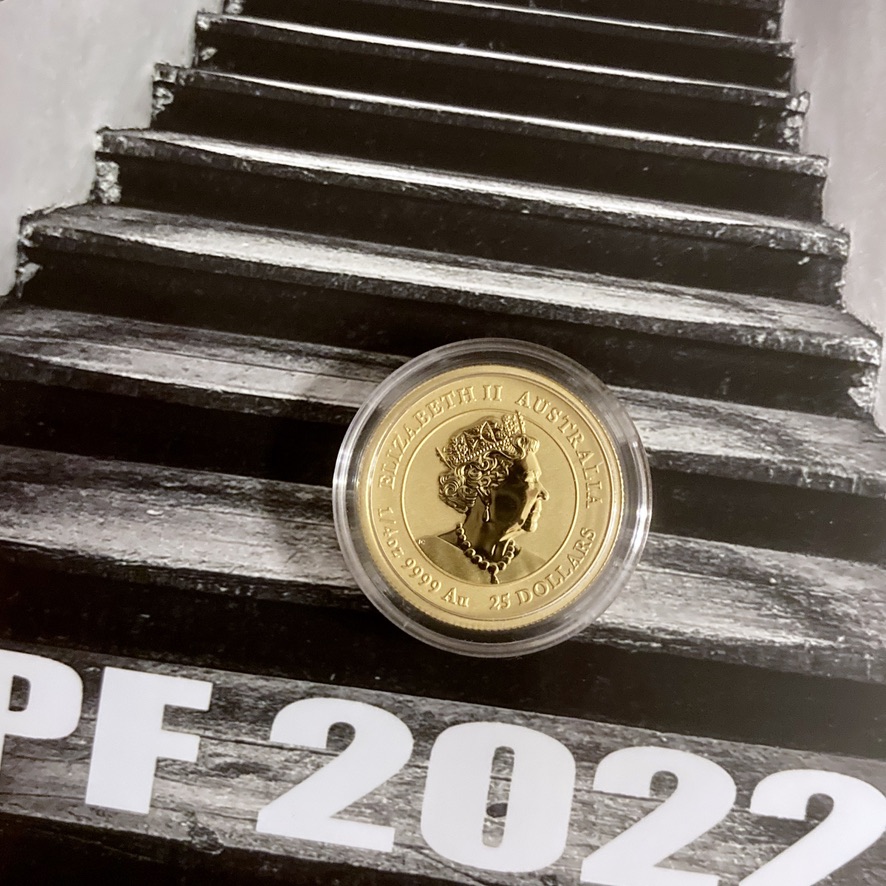 And now you can compare 1oz silver with its smaller 1/4oz gold brother.
A na závěr ještě porovnání jedno uncové mince stříbrné a menšího sourozence ve čtvrtině unce.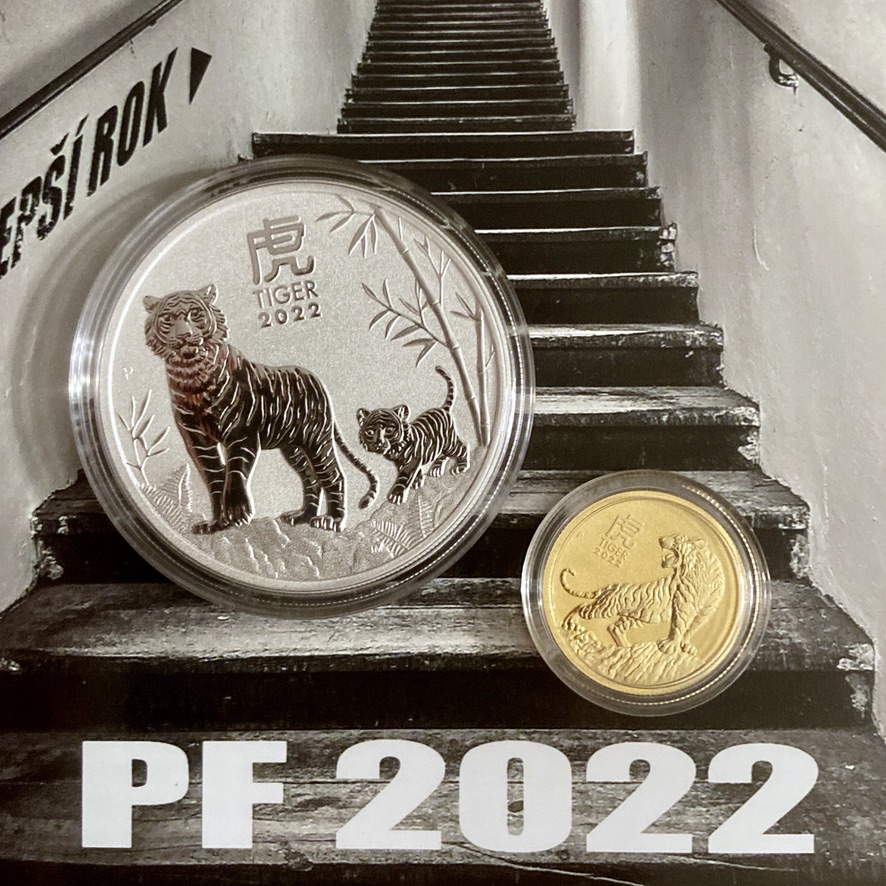 Metal Content:
Mint:
Denomination:
Year:
Diameter:
Mintage:
1 oz of .9999 fine Gold
Perth Mint
25 AUD
2022
20.6 mm
unlimited
Posted Using LeoFinance Beta