Justin Sun is no stranger to controversy. It seems to go wherever he goes.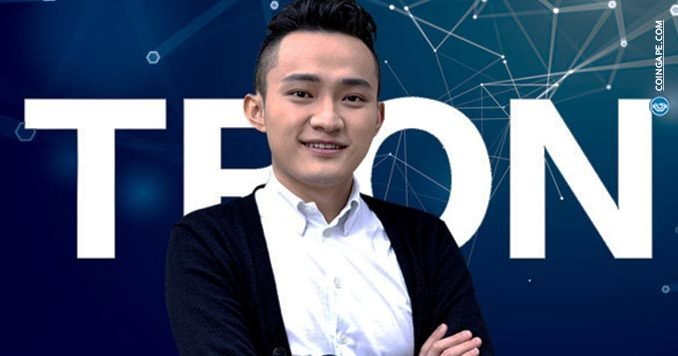 Source
After making headlines with his actions regarding Steem, he is now mired in it again with the introduction of Djed to the Tron platform.
This is a collateralized loan system similar to MakerDAO on Ethereum. In fact, it is so similar that many are asserting that it is actually plagiarized.
Live on the Tronscan.org domain, the Djed platform has an interface similar to the Maker Oasisapp, cdp.makerdao.com, votemaker.dao.com and other Maker websites. While modified, it still looks a lot like the Maker's Single Collateral Dai, as it's based on the same principle, even if Tron users are going to commit TRX collateral in order to mint USDJ and not Dai. The token governing is JED, not MKR. There's no need to take a look at the code because the platform resembles Maker a lot.
https://bitcoinexchangeguide.com/trons-justin-sun-rolls-out-makerdao-style-stablecoin-platform-called-djed-copy-paste/
To be fair here, this is not all Sun since it is Tronscan as opposed to the Tron Foundation. On that network, however, very little seems to happen without Sun's approval.
Either way, this did not stop Sun from Tweeting about the news.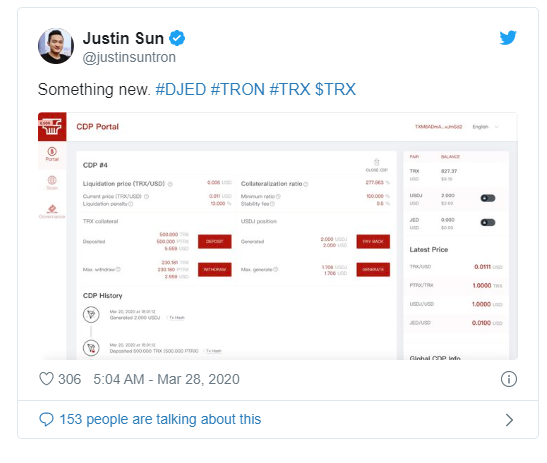 Plagiarizing is also a strong term since Tronscan did not claim this is unique software. However, the entire premise of open source software is to take something existing and add to it. Open source provides a shortcut removing the need to establish the base code that already exists. From there, developers can amend the code for their specific purposes.
With Tron, this does not seem to be the case. In fact, the accusation of copy/paste is nothing new. The entire platform is believed to be nothing more than a concept that copies Ethereum. Thus, taking an application from there is par for the course.
As time goes by, the Tron strategy appears to be simply to copy what is already out there. Instead of developing something new, copy/paste is the structure that is being followed. Ultimately, this could doom the blockchain since, in the technology world, innovation is key. Even with open source, people expect something new.
There is also an issue when things go wrong. People who develop the application have an understanding, in theory, with how it is suppose to work. When copying something, the knowledge is not present.
The MakerDAO already made some headlines recently when people lost money as the price in the crypto-world collapsed. This is, naturally, a part of the process when dealing in markets. However, Tron does not have the best reputation to begin with.
As those who were involved in the Steem-Hive conflict, Sun has shown his hand in terms of what he is about. Nothing is beneath him and he will use any tactic in the book. Fortunately, people can count on his consistency in that everything he says is not believable.
This is just another example of what the Tron ecosystem is all about. On its own, it might not be that big a deal. When, however, the cards are lined up, it really starts to tell the story.
---
If you found this article informative, please give an upvote and rehive.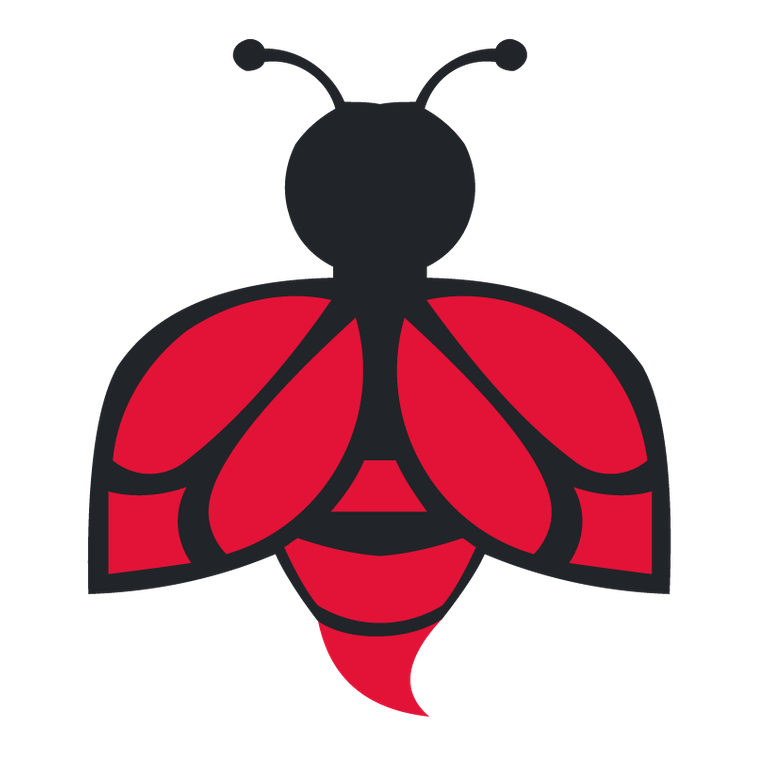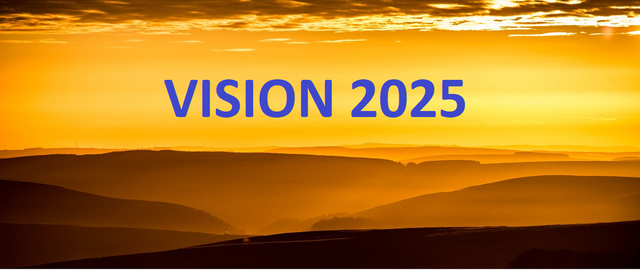 ---
Posted via Steemleo