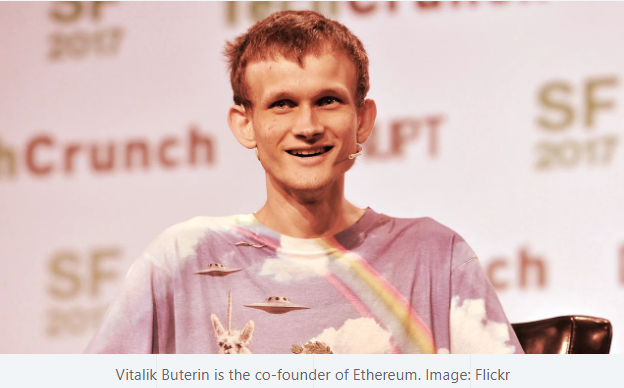 Andrew Asmakov reports in decrypt.co that "Ethereum creator Vitalik Buterin has once again hit out at the much-discussed stock-to-flow (S2F) price model for Bitcoin, calling it "harmful."
Quoting a Tuesday tweet by Ethhub co-founder Anthony Sassano, who described stock-to-flow "an epic failure," Buterin agreed that the price model "is really not looking good now."
"I know it's impolite to gloat and all that, but I think financial models that give people a false sense of certainty and predestination that number-will-go-up are harmful and deserve all the mockery they get," wrote Buterin.
The S2F model predicts that 2022 will see Bitcoin trading within the $100,000 and $110,000 range; however, the latest market crash brought the price to an 18-month low beneath $20,000 last week, casting doubt on the model's accuracy.
At time of going to press, Bitcoin is changing hands at around $21,500, up 5% over the last day, per CoinMarketCap.
PlanB, the author of the S2F model, was quick to respond to Buterin's remarks, saying that the market's slump made some people look for "scapegoats for their failed projects or wrong investment decisions."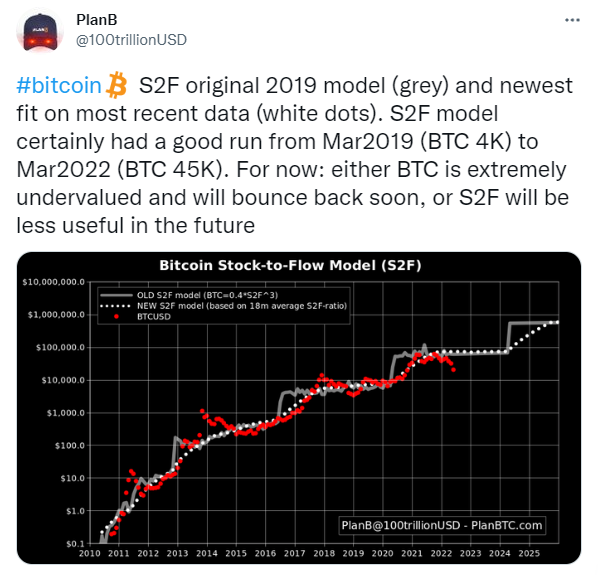 As for the current market, PlanB reckons that "either BTC is extremely undervalued and will bounce back soon, or S2F will be less useful in the future."
Free Bitcoin - Poorman's Bitcoin related links:
How to build your own bitcoin mining pool for free:
https://peakd.com/hive-167922/@successforall/poor-man-s-bitcoin-why-i-use-crypto-tab-browser-as-my-free-bitcoin-mining-pool
Relaunching Minnows Helping Minnows Project With Cub DeFi - Free DeFi - Poorman's DeFi
https://leofinance.io/@successforall/relaunching-minnows-helping-minnows-project-with-cub-defi-free-defi-poorman-s-defi
How to Onboard Millions of People into Hive? Do NOT Ask Them to Join Hive:
https://peakd.com/hive-167922/@successforall/how-to-onboard-millions-of-people-into-hive-do-not-ask-them-to-join-hive
Posted Using LeoFinance Beta