Chances are 9/10 you've come across a post or article of someone lamenting about their predicament with local banks, financial institutions, or something like that, and how crypto and blockchain technology has come to save the day. Well, it has come to save the day, but like every other great thing, it has its downside and it's a price I think we are all willing to pay. Anyhoo, this is not one of those posts.... well it is, just that this one is more personal.
In one of my posts in retrospect, you'd have seen me celebrating a new PC, one that has aided my blogging and overall writing, even my photography. I have started taking classes and watching YouTube videos on photo-retouching and editing. During the time I got my PC, I also made a trade for somebody getting a laptop, It was an HP Folio.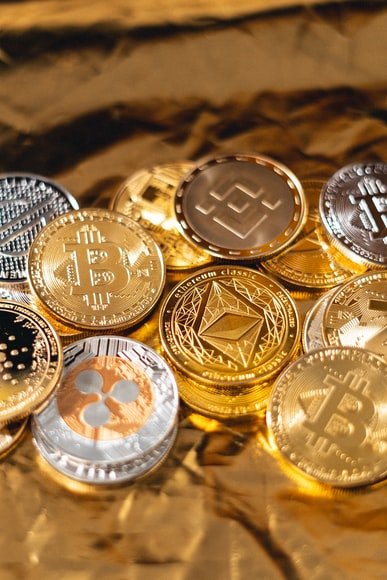 Image by Art Rachen from Unsplash

In Nigeria where I stay, Cryptocurrency is banned. The government believes it's "air money", so it's illegal to trade cryptocurrency with your local bank account here. The ban was a major challenge for a lot of Nigerian youth, as a big part of their finance was crypto. Oh, wait, the story. SoI tried making a transaction with my bank and I was told there was a limit, not just that I was charged a crazy fee. I reached out to customer service and I was told my account was frozen because my means of identification was expired. WTF. I was stranded in the middle of the road with a guy I don't know waiting for his money. I asked if he had a hive account, of course, he didn't know what hive is, haha, but he did say he knew about bitcoin but he had no address. It was one of the worst days. I eventually found a way to get him part of the cash, while trying to sort out the issue with my bank.
WHAT CRYPTO REALLY OFFERS ME
Financial freedom

Being in charge of my own stuff. HIVE is a perfect example

Borderless Payment

Little to no fees for the transaction. (Not speaking of ether here)

Borderless Payment - This is the best part of the story. Maybe not the best, but certainly a big part of crypto. I don't have to get paperwork or all that stuff to send someone from the other part of the world funds.
Cryptocurrency is the future of money. Then there's Defi, NFTs, and all. I don't know much about those, lol. But like every other good thing, it has a great flaw which is its volatility. One Minute you're rivaling Elon Musk, next minute you're bloody homeless, haha. We love it.
Thank you again for reading another episode of me talking about what I don't know. Cheers
Posted Using LeoFinance Beta